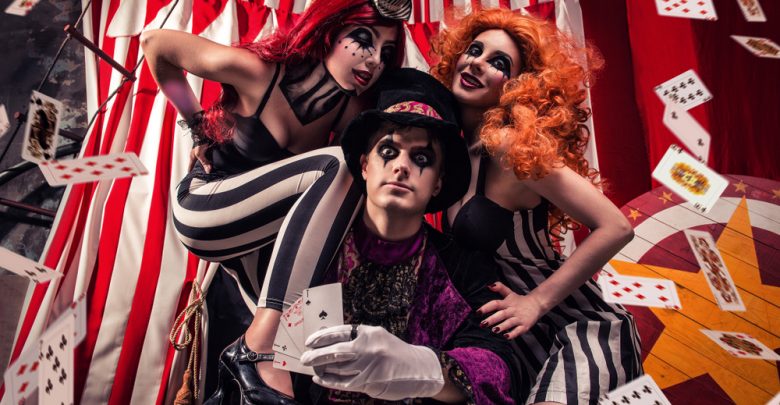 Las Vegas is for much more than just gambling. In fact, it shows are one of its major entertainment draws and is why the gambling town officially known as the Entertainment Capital of the World. While many other venues around the world may host some incredible shows, nothing quite measures up to the quality of a Vegas show.
But which ones should you see? That depends on your personal taste, the time you plan to spend in Las Vegas, and whether you are traveling alone, with other adults, or with your family. Regardless, the following list is the best shows in Vegas that you must find to see sometime during your lifetime. Trust us on this one, these are the must-see events in Vegas.
David Copperfield

If magic is your thing, then David Copperfield is going to twist the way you view magic with his ongoing nightly show. After decades of refining his craft, Copperfield provides one of the top magic shows in Las Vegas at the MGM Grand David Copperfield Theatre. The show has been described by local media as being "still unparalleled on the Strip," which is a huge endorsement. Copperfield has performed numerous times on Broadway, on television, and around the world. His current performance is one of the best shows in Vegas.
Blue Man Group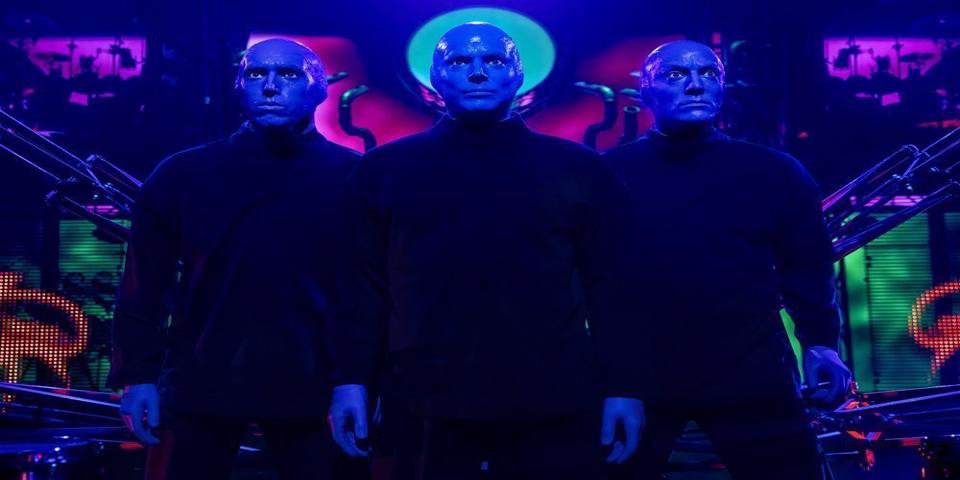 Although this unique and incredibly creative show has entertained audiences for over 25 years, Blue Man Group only started to perform their paint-splattered activities in Vegas in 2015. If you are attracted to their off-beat antics, you will also appreciate their astounding percussion sections. The program also features comedy, mind-blowing acts, audience participation, and a giant dance party at the end. Featured at the Luxor Las Vegas, Blue Man Group will flip your reality regarding music and how it should be played for fun. One of the best shows in Vegas.
Penn And Teller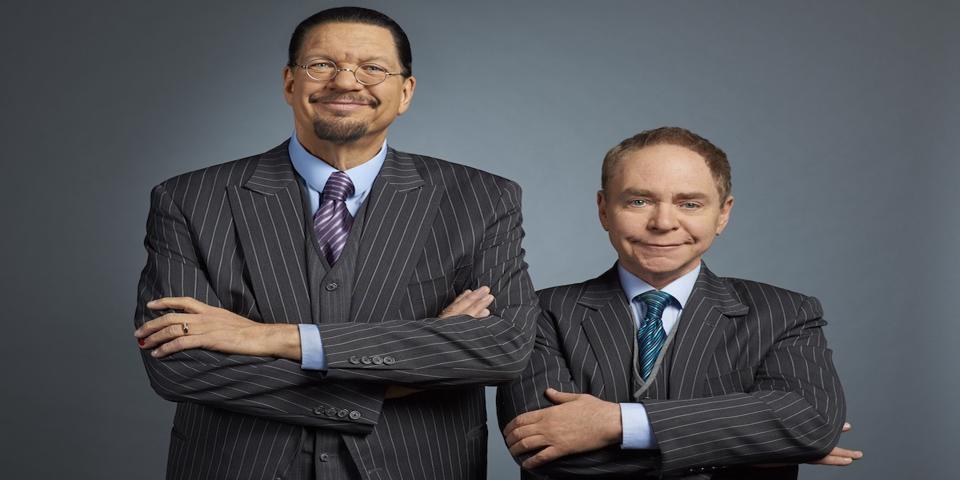 For magic that borders on dangerous, frightening, and just plain insane, you must go to one of the best shows in Las Vegas and see Penn and Teller. The pair have been entertaining audiences for well over 30 years and currently host the longest-running magic show in Vegas. With a generous helping of magical tricks and displays that will leave you in awe, the duo will also work hard with their cutting-edge humor to make you laugh so hard you'll cry. Performances are at the Rio Las Vegas and this show is considered one of the most amazing and entertaining on the Strip.
O by Cirque Du Soleil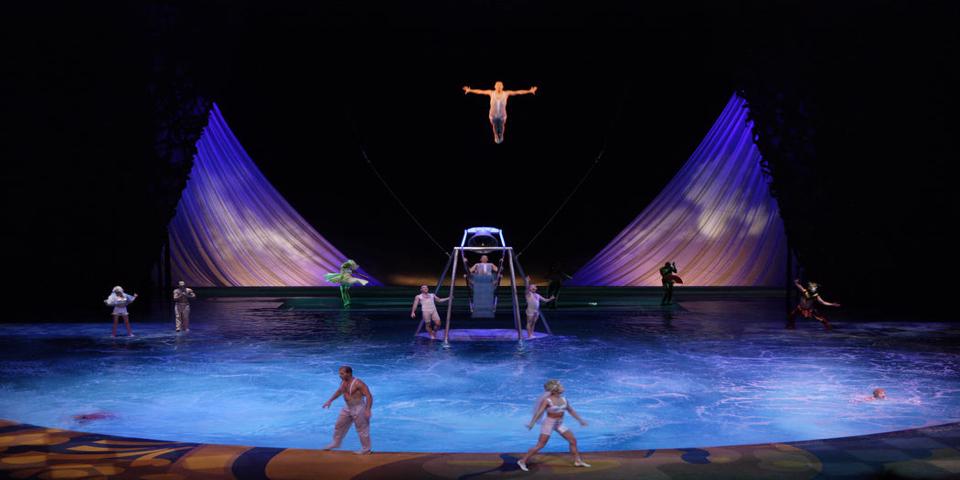 There are several different Cirque du Soleil performances in Sin City, but this is arguably one of the best shows in Vegas. A timeless aquatic production that is performed in, on, and even above a 1.5-million-gallon pool, the show weaves a tapestry of aquatic artistry and theatrical production as a tribute to the concept of infinity and the elegance of water in its purest form. This massive production is hosted at the Bellagio Resort and Casino and is a constant seller as it is consistently one of the most amazing and incredible shows in Las Vegas.
Le Reve – The Dream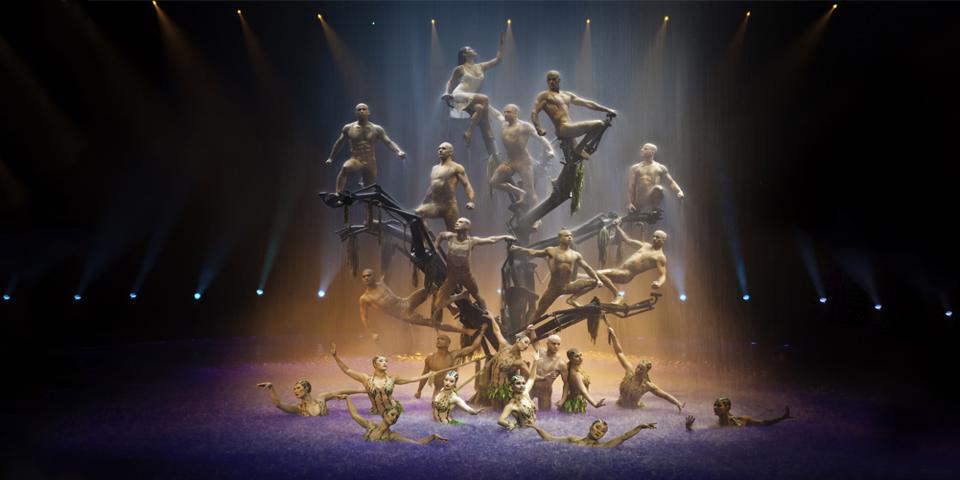 Le Reve, the name of a 1932 Pablo Picasso painting, follows the journey of a woman who falls asleep and begins to dream. The show is essentially a journey into the subconscious mind and revolves around imaginative aerial-acrobatics, water ballet, synchronized swimming, comedy, and stunning feats of athleticism. A total of 87 performers take part in this, one of the best shows in Vegas and probably the only one with a 1-million gallon water tank. This production is hosted at The Wynn and is constantly rated as one of the best shows in Las Vegas that you cannot miss.
KA by Cirque Du Soleil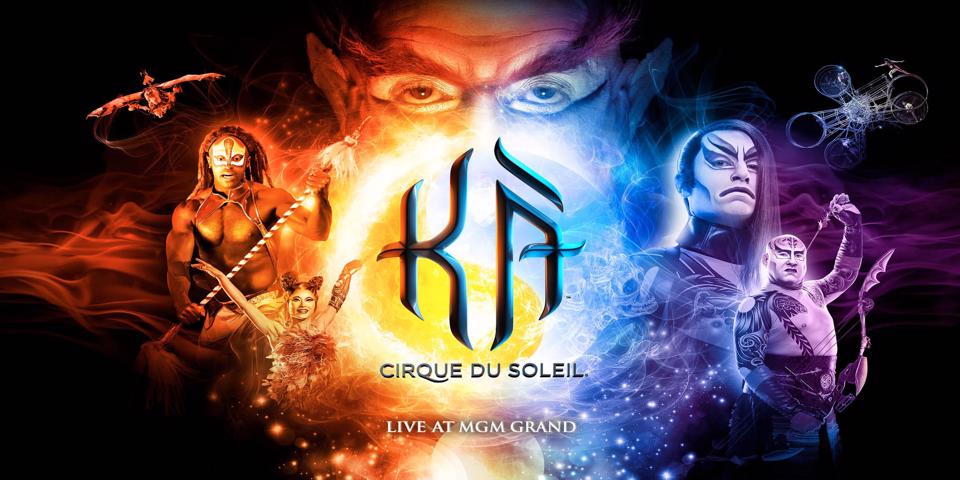 Another of the many best shows in Vegas presented by Cirque du Soleil, KA combines the sounds of the drums of war with the classic story of the struggle that ensures when love and war collide. Set on a 360-degree rotating stage and hosted at the MGM Grand Las Vegas, the show is a cinematic journey that is not just gravity-defying with acrobatics but also features incredible puppetry, projections, and martial arts. The unmistakable stamp of originality that comes from a Cirque du Soleil performance is also evident in this, a must-see show.
Absinthe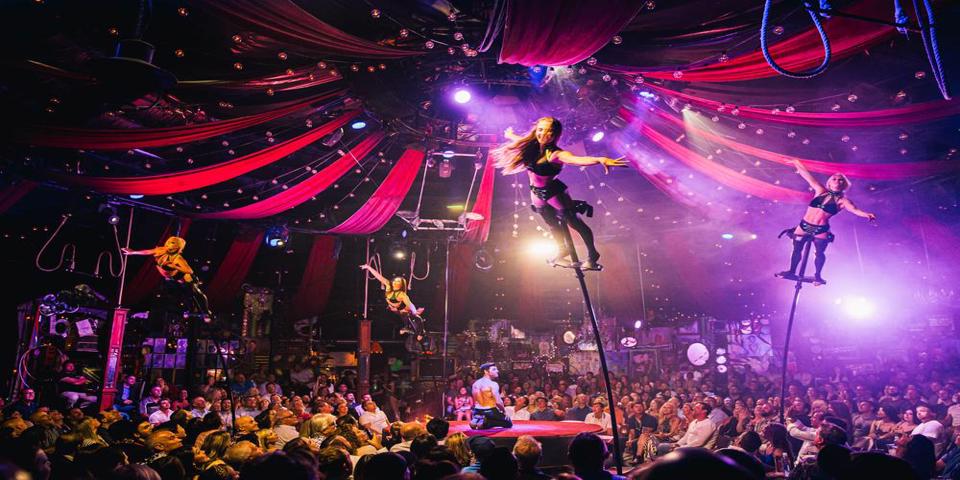 Hosted at the Spiegeltent at The Roman Plaza at Caesars Palace Las Vegas, Absinthe is a world of amazing performances that feature acrobatics ranging from skating, balancing, and tightrope escapades to sultry and seductive dances, provocative songs and hilarious comedy. You are entertained by ringmaster Gazillionaire and his lovable sidekick Penny Pibbets. One of the best shows in Vegas and one that you won't believe until you see and hear it yourself. Expect an incredible experience that you won't come across anywhere else on Earth.
Celine Dion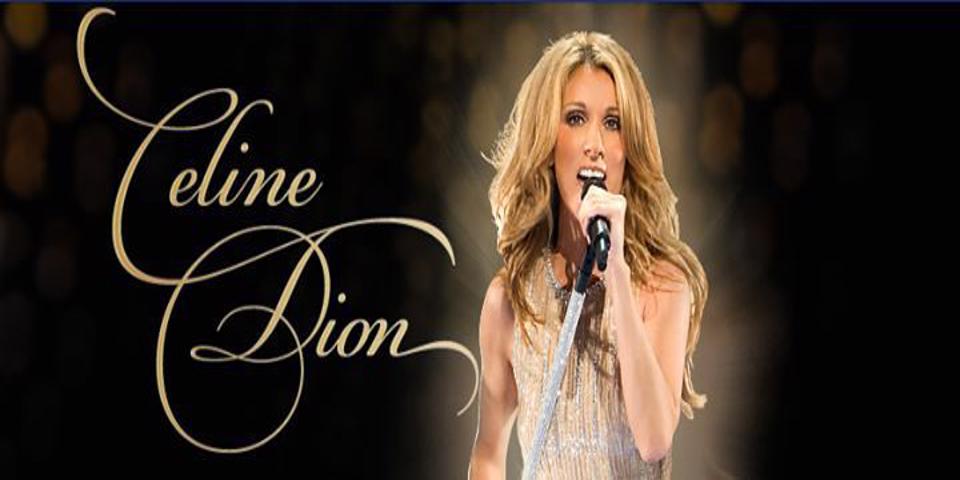 Known as one of the best-selling female artists in the world, Celine Dion brings her five-time Grammy Award-winning history to the Strip in one of the best shows in Las Vegas. Performing at the Colosseum at Caesar's Palace Las Vegas, Dion's latest show includes vivacious backup dancers and an incredible live band in a performance that has consistently sold out. Dion's record-breaking residency on the Strip just confirms that her show is one that you have to see as she includes all her greatest hits and a number of classic covers and much more in this show.
The Beatles LOVE by Cirque Du Soleil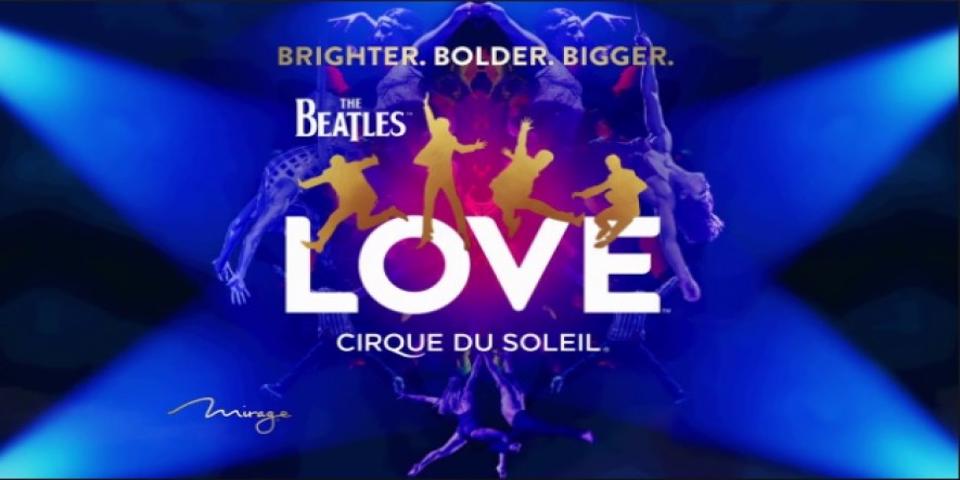 This is one more of the great performances currently on stage on the Strip presented by Cirque du Soleil. Hosted at The Mirage, this happens to be the first-ever major theatrical production that the Beatles Company has agreed to jointly produce. It is a visual and audio journey through the history of The Beatles featuring extravagant costumes, colorful scenes, high-energy dance routines, and the aerial performances you've come to love and expect at a Cirque du Soleil performance. This is without a doubt one of the best shows in Las Vegas with the sounds of The Beatles.
Michael Jackson ONE by Cirque Du Soleil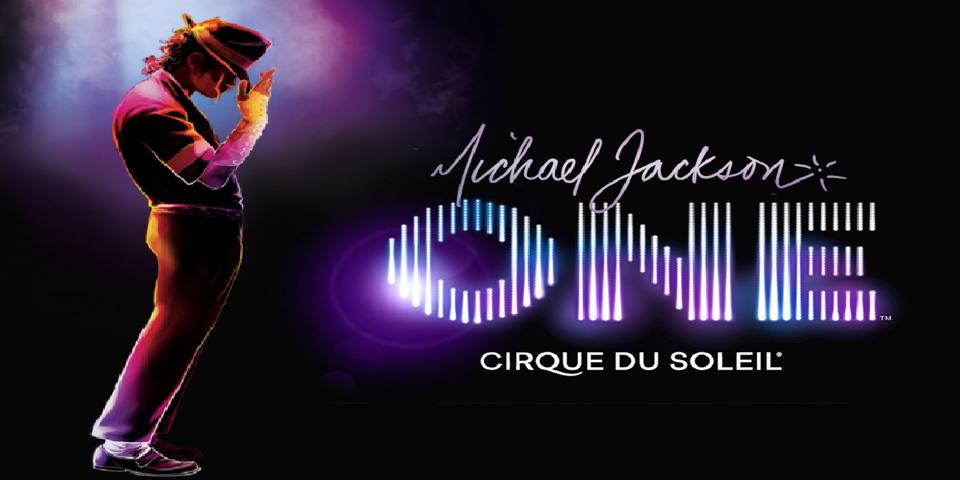 Combining music, acrobatics, artistry, and creative genius, Cirque du Soleil features in another of the best shows in Vegas with Michael Jackson ONE. Hosted at Mandalay Bay, this is easily considered one of the hottest shows on the Strip. It features timeless hits that capture the essence of Michael Jackson at the peak of his musical career. The performances are enhanced by the daring acrobatics you would expect from a show put on by Cirque du Soleil. With cutting-edge technology and pyrotechnics, this is without a doubt one of the best shows in Las Vegas.
Mystere by Cirque Du Soleil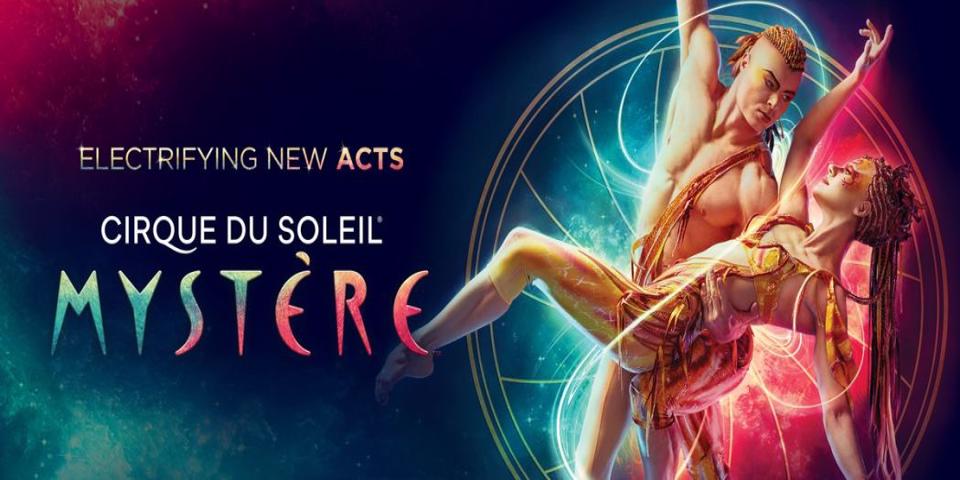 This amazing performance tells the story of a giant-sized baby who explores a world that is spellbinding and unique. It features strange creatures, brilliant colors, clowns, acrobats, dancers, and musicians – all of which enrich the story and enliven the audience's senses to the wonder of the production. Hosted at Treasure Island, Mystere by Cirque du Soleil is performed in an intimate 1,629-seat theatre that was specially designed to accommodate the 75 cast member show. It will captivate and amaze you—get tickets to what is certainly one of the best shows in Vegas.
Australia's Human Nature Sings Motown and More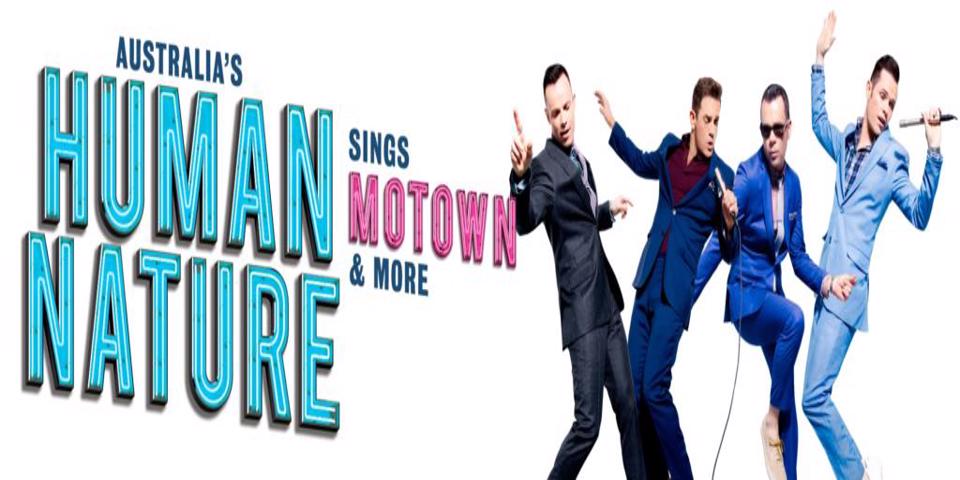 Featuring a mixture of classic Motown song, this show also includes a number of pop, soul, and modern hits that will get you tapping your toes in time to the infectious music. Human Nature, a foursome of performing artists from Australia, takes you on a 90-minute musical trip that will put a skip in your step and a smile on your face. Hosted in the Sands Showroom at the Venetian Resort and Casino, you'll quickly discover why these tunes are considered timeless. You'll hear hit after hit that will bring back fond memories, as this is one of the best shows in Vegas you can't miss.
Terry Fator Las Vegas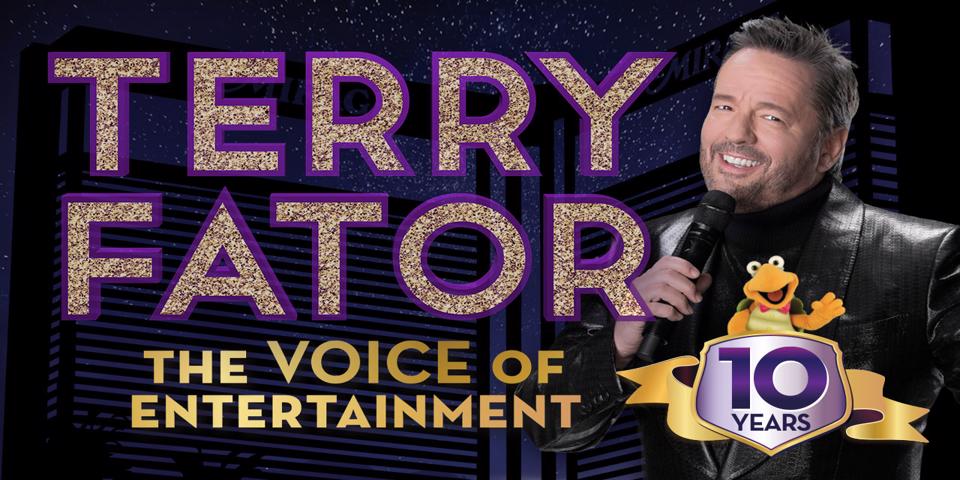 You can't go to a Vegas show without including a stop to see a ventriloquist performing. In fact, the Strip has been host to these unique and entertaining performers for decades. Now, Terry Fator is the resident ventriloquist, comedian, and celebrity impressionist everyone is talking about. Find out why by attending his show at the Mirage. The show includes performances with seven unique puppets and combines singing, spot-on impressions, and masterful ventriloquism for a must-see show that will entertain the entire family. The show runs about 90-minutes in length and is one of the best in Vegas. 
Mat Franco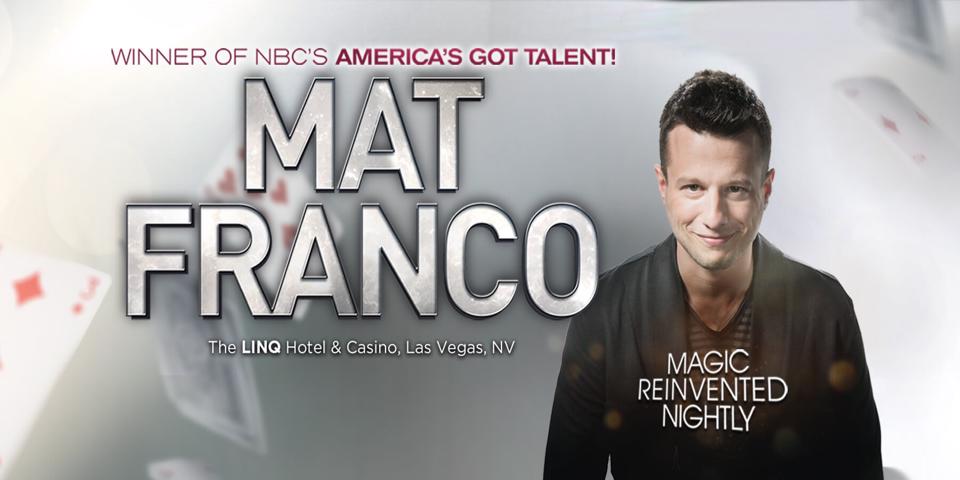 As the first magician to win NBC's America's Got Talent, Mat Franco has taken his astounding magic tricks to the Strip. Hosted at the LINQ Hotel and Casino, you will see 90-minutes of incredible sleight-of-hand magic tricks that will leave you mystified and dazzled by how he carries off the magic before your eyes. Mixed with light-hearted humor, Mat Franco's magic show features a rejuvenated twist on the art of magic. He performs new material that you have never seen anywhere else in a show that is described as being equally magical and comical. It is a must-see show.
Carrot Top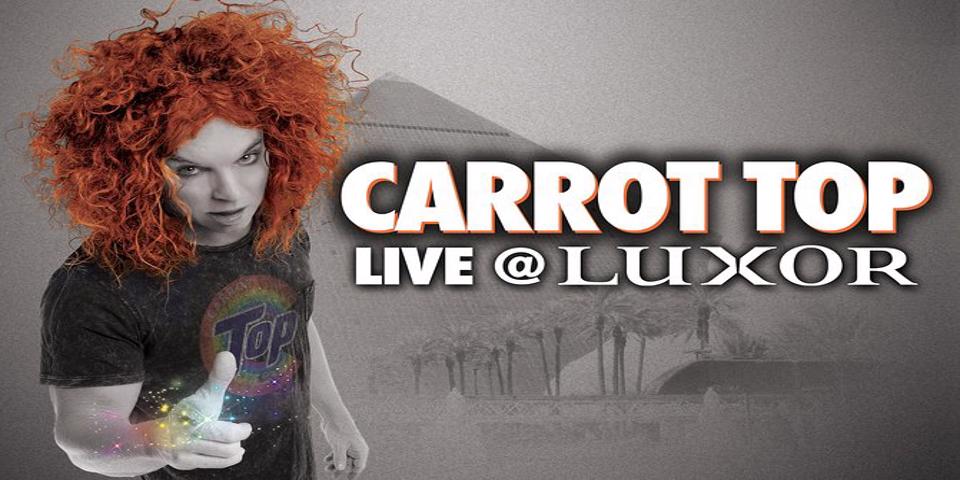 For a stand-up comedy that is part improvised and part scripted, you can't go wrong with Carrot Top. Relying on the many different props he carries in his prop trunks to fashion comedy with, his wacky, funny, creative, and sometimes even practical inventions hidden within his act will amaze you when you see how he manipulates them for both rueful and joyous laughs. Hosted at Luxor, if you enjoy comedy that focuses on the inane and absurd, then Carrot Top is going to give you your fill and a little bit more. Considered one of the best shows in Vegas, you'll be amused from start to finish in this hilarious program.
Criss Angel MINDFREAK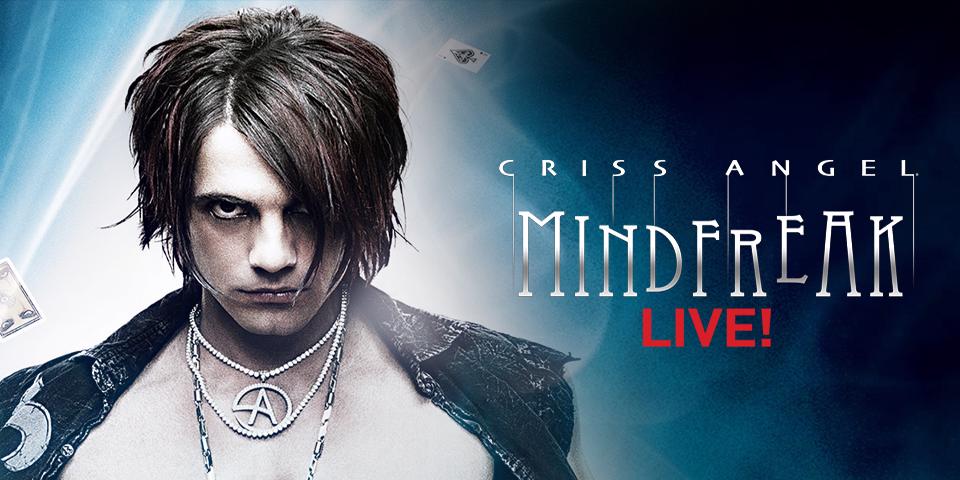 If there is just one show that you can fit in on a quick stop in Vegas, this should be the one. Featuring magician Chris Angel, this is the undisputed #1 Magic Show of All Time. This show is wildly entertaining and seamlessly weaves ground-breaking mysterious illusions with pyrotechnics, gripping LED effects, video, and cutting-edge technology, and then blows your mind with all of this jammed into a fast-paced 90-minute show. Hosted at Planet Hollywood, MINDFREAK takes the television show further than it could ever go and turns it into this can't-miss experience.
Magic Mike Live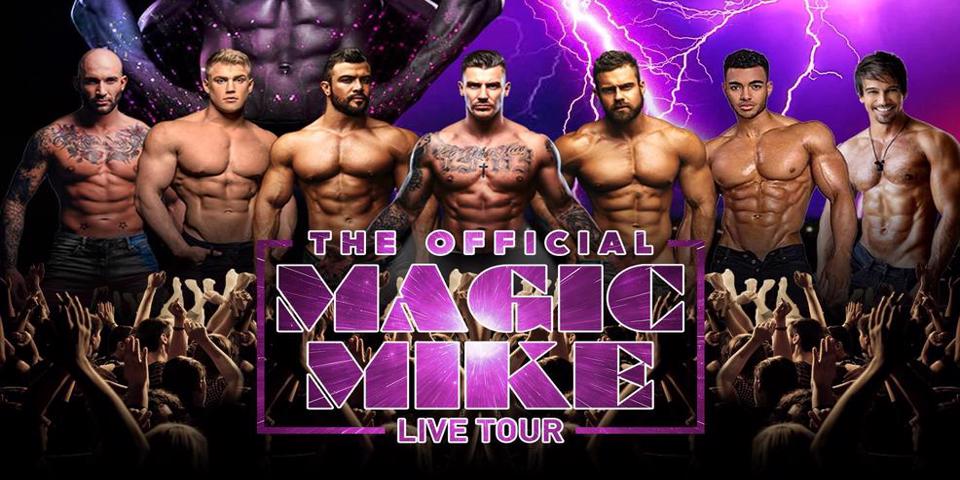 From the big screen to the Strip, Channing Tatum brings Magic Mike Live to Las Vegas. It is an action-packed strip-tease show featuring 13 of the hottest, most amazingly talented men who will heat up your evening with dancing, stripping, and interaction. Definitely not for the children, this sizzling show recreates the mythical Club Domina inside the cabaret nightclub space of the Hard Rock Hotel. For a little teasing that dips a bit into the wild side of life, you can't miss Magic Mike Live, which is fast becoming one of the best shows in Vegas and a true crowd-pleaser ladies shouldn't miss.
Jabbawockeez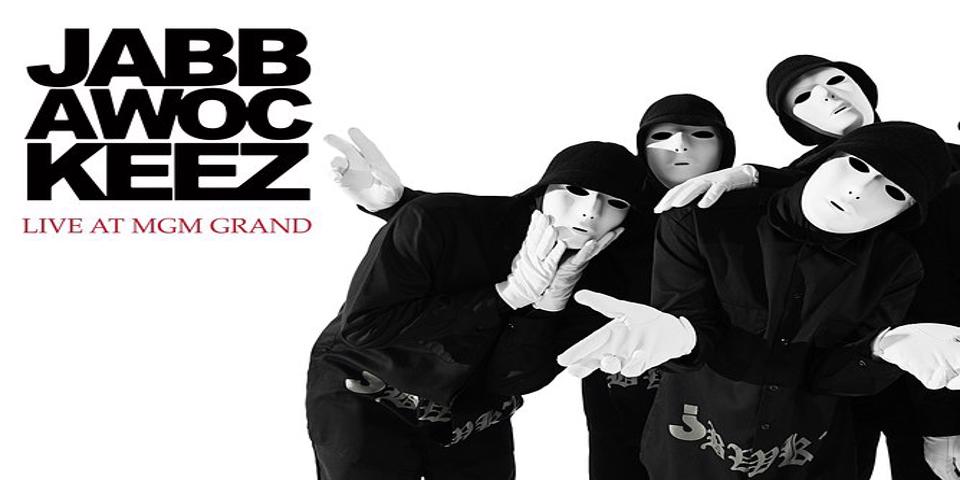 If you have an idea of what the average Vegas show is like, you'll throw that away when you see Jabbawockeez. That's because this show is anything but your average Las Vegas-style show. This troupe of performers draws your attention away from individual identities and pulls it towards a unified group that incorporates an audiovisual story that is brought to life. Featuring perfectly synchronized dance moves and music that spans generations, your whole family will leave the MGM Grand saying this is one of the best shows in Vegas.
Piff The Magic Dragon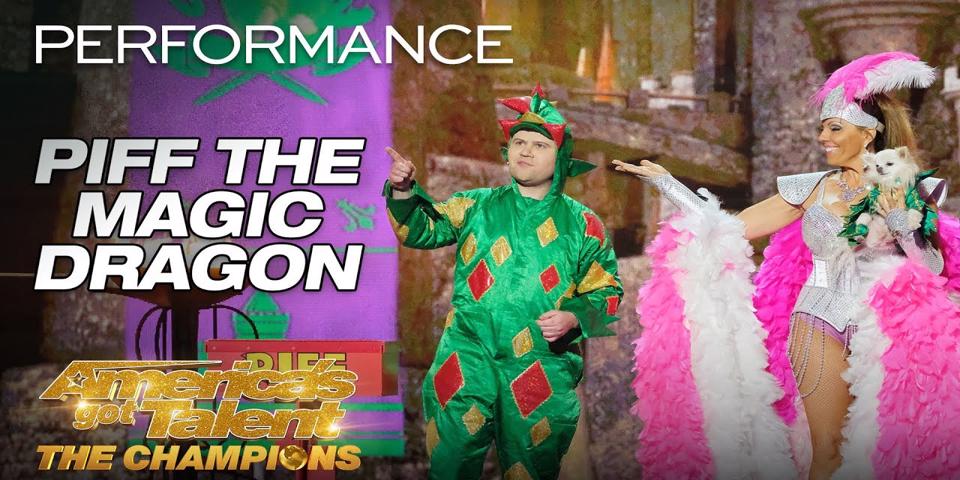 Hosted by the Flamingo Las Vegas, Piff The Magic Dragon is a one-man show that will blow your mind. Known for his appearance on NBC's America's Got Talent, Piff, along with his sidekick Mr. Piffles, the World's Only Magic Performing Chihuahua, will make sure that you see one of the most unusual shows in Vegas. It features jaw-dropping magic tricks, self-deprecating humor, and an evening of fun from a guy dressed in a green, red, and yellow dragon suit. The 75-minute performance is suitable for all audiences and will be one you will call one of the best shows in Vegas.
X Burlesque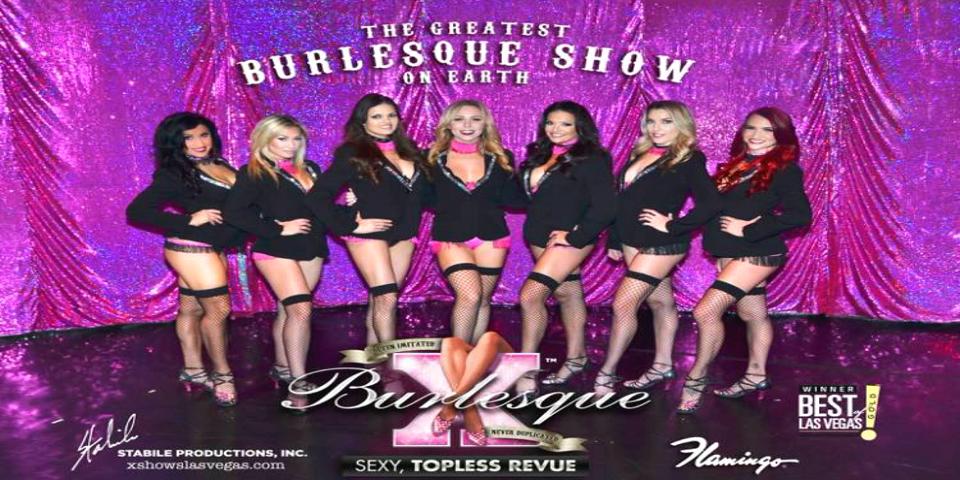 If you have come to Vegas looking for something on the racy side of entertainment, then this is it. Hosted in Bugsy's Cabaret at the Flamingo, this show will get your blood moving and imagination flowing. Using edgy choreography, great music, and beautiful women, expect to see the seductive exploration of inner fantasies through the art of dance. Combining strip tease with loud and powerful music, this is a must-see show for the men who can also have their photos taken with the dancers after the show. You may even be lucky enough to be invited on stage.
Elvis Presley's Heartbreak Hotel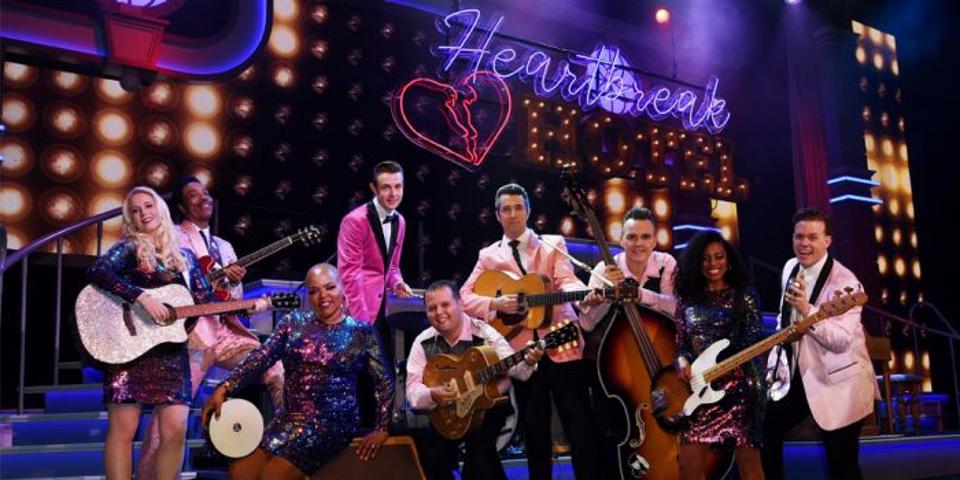 They prefer to be called tribute artists and this amazing show will feature those who perform The King's greatest hits from the very beginning of his career all the way through his rise to stardom and beyond. In this 75-minute show, you will experience all the songs you know and love as well as iconic moves and stories that will give you insight into the most influential rock and roll icon the world has ever known. Hosted at Harrah's, you will experience an unforgettable musical journey that tells the Elvis story the only way it could be told, with his music and dance moves.
In Conclusion
There is most definitely something for everyone in Las Vegas. An estimated 500 different shows are hosted in the city each and every night. This means that you have an amazing selection to choose from. Depending on your specific tastes, you can enjoy music, dance, comedy, magic, and more and never see the same show twice for as long as you choose to stay in Vegas.
In addition to seeing the best shows in the world, you can gamble, sightsee, go hiking, visit natural wonders, and do much more. The entertainment potential for this city and its environs has never waned; if anything, it continues to grow as it attracts visitors from around the world. Though not all who stay in Vegas are there to gamble, there is no denying that Las Vegas is without a doubt the Entertainment Capital of the World.