How To Guides
8 Important Things You Should Know About Online Gambling In US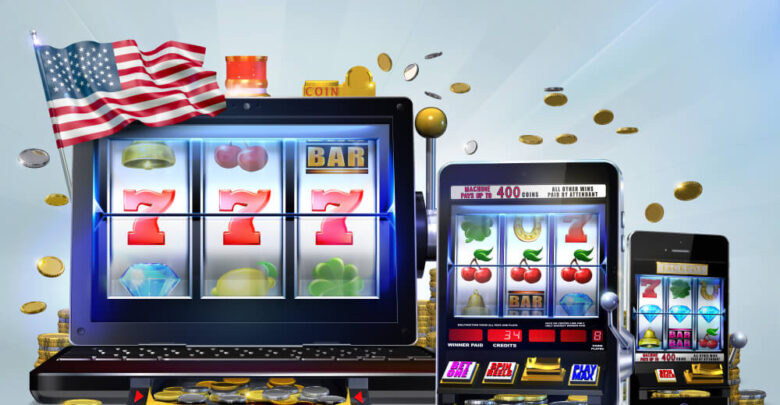 Online gambling is huge in the United States. You could say the pandemic has had something to do with the growth in the online gaming industry simply because COVID closures and capacity limits imposed at land-based casinos left gamblers with no other choice but the internet. With the interest that has shifted to online gaming in the past year and a half, more gambling sites have opened and that has provided gamblers with a lot of choices. But with any new trend, there are things to consider. The list below contains several things you should know about online gambling in the US.
1 – There Are Rules – A Lot Of Rules
Before you jump into any online gambling site to break the bank, you should take a few moments to go over the rules and regulations of that particular gaming site. You will quickly discover that there are guidelines that differ somewhat from what you may be used to at a land-based casino. One of the most important factors to keep in mind while playing online is wagering requirements. These often differ from game to game and from gambling website to website. By becoming familiar with the rules and regulations of the site you join, you will ensure a safe and enjoyable experience.
2 – There Is Usually A House Edge
This is how the online casino makes money from bettors. The house edge will differ from what you may be familiar with at a land-based casino. Plus, no two gambling sites will have the same house edge and it will also be different depending on what game you are playing. Some sites offer VIP programs and depending on the site, and level a player reaches in the VIP Program, the house edge can be reduced to keep regular players playing.
3 – Cashing Out Is Not All That Easy
Some gambling websites like to have players gambling for long periods as that is how they make their living. One tactic used to achieve that is to implement difficult cash-out requirements. This doesn't mean you will never see your winnings, but don't be too surprised if you encounter delay maneuvers or other incentive programs that essentially keep you from withdrawing any of your cash. Some sites make it very hard to cash out.
4 – Bonuses, Incentives, Prizes, Loyalty Programs
All of these things are a trap to keep you at the gambling site longer and the more you spin, flip, or scratch games there, the more money you spend to continue to play. Sure, there are benefits to those who spend a lot of money gambling but to earn those special rewards, but a player has to constantly place bets and make additional deposits into their gaming account. Don't let yourself get caught in this part of the game.
5 – Be Careful With What You Read Online
It is always a good idea to check out online reviews on a casino you may be considering becoming a member of. But be careful as to what sources you are accessing. Some websites make money from these casinos by posting positive reviews of them. Also, watch out for websites with the promise to teach you how to win at online casinos. These are usually intended to sell a player a guide that has little useful information but makes the author extra money. One rule to keep in mind is that an online casino that is part of an existing chain of land-based casinos in your state will probably be much safer to join than an online casino that is based outside of the United States.
6 – The Random Number Generator
Legitimate online casinos implement something called a Random Number Generator in the software of the games that are on the site. The RNG is part of the code and is a tool used to ensure that the games containing it are fair. In other words, there is no possible way a player can cheat the system when a random number generator is in place. The RNG also eliminates the possibility of patterns and other systems from developing.

7 – Set A Limit, Play Within It
One of the many tricks online gambling sites use includes bonuses such as free spins and extra spins. There are other methods used to get you to spend more all the time. This is what typically puts some gamblers into debt. The best way to avoid this type of tactic is to set a budget on how much you are planning to wager in total and how much you are prepared to lose. Once you have set those limits, and should you reach either of them, that is your signal to log out and call it a night. 
8 – Licensing Makes A Difference
We've hinted at the fact that not all online casinos are legitimate. One way to check to see if a site you are thinking of joining is a safe place to gamble is to look for a seal or logo from a casino governing body. Each state that has legalized online gambling has a gaming authority. For example, in New Jersey, it is the New Jersey Department of Gaming Enforcement that regulates online gaming in the state.  
Summary
Well, there you have it. A list of some things you should know about online gambling in the US. It's not illegal, but you do have to beware and watch out that you don't get caught in a situation that could have been avoided. Just like a land-based casino has rules and regulations, online casinos do as well only their guidelines differ because of the technology. Remember, if something about the online gambling site you are part of does not feel right in any way, respond to that. And never be afraid to report the site to the licensing body if you feel you have been cheated in some way. Don't forget to follow the terms and conditions at the site and if you pick the right one, you should have a fun gaming experience with little problem.