Casino News
888 Casino Renews Contract with Delaware Lottery 
888 Holdings has been strategically increasing its US footprint for the last 12 months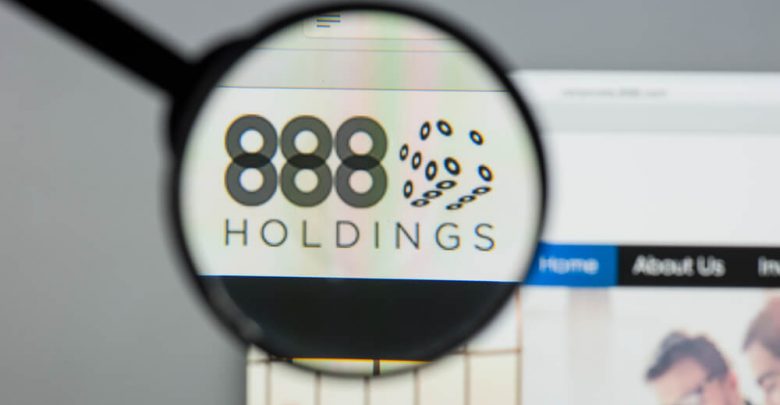 888, one of the biggest online casino companies in the world, recently announced that they have extended their exclusive partnership with the Delaware Lottery for another two years.
The contract specifically refers to its iGaming provision. 888 has been servicing Delaware's iGaming since 2013 and will continue providing that service until at least 2022. 
888's technology allows Delaware gamers to enjoy a wide range of casino games and online poker, knowing that their funds and personal details are safe. 
Casino and Poker players can play against others in the states of New Jersey and Nevada through 888 casino games network, meaning more games can take place which allows for bigger tournament prize pools.
Here's what Yaniv Sherman, SVP Business Development at 888, had to say about this renewed partnership:
"This contract extension demonstrates the strength of our relationship with the Delaware Lottery as well as the quality  of our outstanding technology platform.  The State of Delaware has been a pioneer in the developing U.S iGaming market and we are delighted to further extend our partnership."
"888 has been committed to the U.S. iGaming market for several years. We remain incredibly excited by the growth potential for the business across both our B2B and B2C operations in this developing and potentially significant market."
And here's what Vernon Kirk, Director of the Delaware Lottery, commented on the renewal:
"888 has been a valued partner since the Delaware Lottery launched its pioneering iGaming offering through the websites of Delaware's three casinos. 
"In another first, 888's poker platform enabled the Delaware/Nevada/New Jersey Multi-State Internet Gaming Association to offer peer-to-peer poker liquidity and further enhance the player experience across all three jurisdictions."
This agreement marks a step forward towards social acceptance of gambling in the US. 
There are still some regulatory issues to sort out though, one of which being the concern around safe payment methods. But with respected companies like 888 locking up a deal like this, American online gamblers can put their fears to rest.
Other 888 Moves In 2020
This is not 888's only move this year.
In June, 888 signed a deal with Authentic Gaming that ensured all its games were made available to players in regulated markets, including the likes of the UK, Denmark and Sweden. The new partnership gives players access to a host of live roulette games developed by Authentic Gaming's studios.
Jonas Delin, CEO of Authentic Gaming, commented on the agreement:
"This partnership with 888 is a breakthrough moment for Authentic Gaming and marks our arrival as a leading live roulette provider. 888 one of the world's leading online gaming and entertainment solutions providers and we are thrilled to offer our games to its players. 
"Live roulette is enjoying a surge in popularity as players seek out a more authentic online casino experience, and our games have been designed and developed to provide the most engaging and thrilling experience which complements 888's existing games for its players," 
Guy Cohen, SVP B2C at 888Holdings, also commented, saying:
"At 888, we are focused on offering our players a wide portfolio of games. We are pleased to add the live roulette provider, Authentic Gaming, to our platform and we look forward to working with them in the future."
888 also made headlines in April this year after agreeing a deal with Realistic Games to offer the developer's games on its platform.
Robert Lee, Commercial Director of Realistic Games, said:
"We are thrilled to launch our content with 888 Casino, one of the world's leading online gaming and entertainment solutions providers with an impressive track-record.
"Partnering with yet another tier one operator demonstrates the continued popularity of our portfolio amongst a wide variety of players, enabling them to enjoy our most successful 3 and 5 reel slot titles."
Guy Cohen, SVP B2C of 888 Holdings, said this about the deal: 
"At 888 we aim to offer our customers the best, most entertaining experience through an engaging portfolio of games. Realistic Games' content has a signature style that will resonate well with our players in multiple markets, whilst continuing to advance our portfolio with titles featuring unique and innovative mechanics. We look forward to working with Realistic Games and are excited to offer more of their titles to our customers as the partnership progresses."
What To Expect From The Online Casino Industry In 2020 In The US
Particularly on the East Coast, there has been an online casino boom over the last two years. This may be because more people are staying at home and looking for something else to do, but even if this is the case, it has certainly had an impact for the better.
One of the biggest things to look out for throughout the rest of the year is the evolution in customer behavior in the age of "always being online". With social gambling becoming more popular, so too will consumers' habits.
You only need to look at the WSOP being held on GG Poker right now to see this in full swing. People are literally driving to states like New Jersey to play in poker tournaments with their friends. And online searches for power websites are currently at an all-time high. 
Further, more games are becoming available on smartphones and mobile devices than even before, creating a more sociable experience. Not only can they play their favorite games whenever they want, but they can do so knowing that they're having fun in a safe online environment.
Free social gambling is also going to affect the online casino industry in the US this year. While providers may not be driving revenue through these games, virtual sales still provide a tremendous amount of value to the company in the long term.
All in all, social gambling has changed the way people bet. It ties back to the previous point: that gambling is becoming more socially accepted, particularly after the monumental Supreme Court decision back in 2018 which formally paved the way for any US state to legalize gambling and sports betting locally. 
Betting is entering more into the public eye. There's no need to head to a brick and mortar casino or bookmaker anymore – it's right there and available in your pocket.