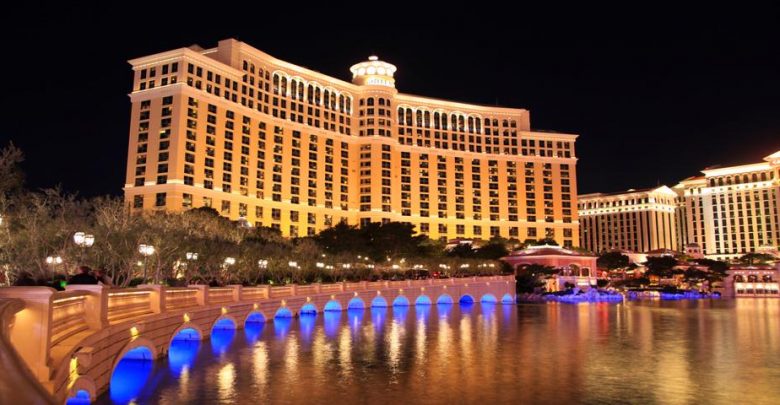 A lot of resort casinos are scattered across the world, but only a few of them have outstanding sizes, gaming options, customer service, and amenities. If you are having a holiday and are looking for a place to spend it keeping up with the latest news or getting your hands on the best casino games, you can choose from one of the names in the list below. 
With this plan of action, your vacation will be much smoother, because we've clearly detailed every one of the resorts described to ensure you make the best of your time spent vacationing. So, people who are feeling lucky and would want to spend some money to gain more at the tables should choose one from these gaming destinations.
This is an architectural design masterpiece, and when you are here, you will enjoy an amazing view from any of the rooms you choose to stay in. looking at it at night will make you marvel at the beauty and elegance. Covering 550,000 square feet of gaming space, this has the largest gaming spaces in the world. The gaming machines here are 3000 in number, with 870 card tables, and 24 bars. The complex is gorgeous both in and out, offering 3000 luxury rooms to the lodging visitors.
MGM Grand: Las Vegas, USA 
This is located in one of the biggest gambling hubs in the whole world. In the Las Vegas based gaming center, the gambling space covers 170,000 square feet, with 2,300 gaming machines, and 178 card tables. This hotel also hosts up to 20 bars, with more than 5000 hotel rooms to select from. This stands as the 8th largest of all casinos in the entire world.
Wynn: Macau, China
This is modeled after the Las Vegas Wynn, and it is designed to offer more than gaming. Here, you will have a lot of restaurants and designer stores, a spa, and a lake to serve you. So, if you want everything about a holiday well spent, you can get it here. The gaming floor has 375 machines and 212 gaming tables, and it covers 250,000 square feet. For those who may want to lodge, the resort has 600 rooms to pick from.
Foxwoods Resort Casino: Connecticut, USA
The Foxwood lies in the Mashantucket Reservation area of the state, and the gaming area spans 340,000 square feet, with 380 tables for craps, roulette, poker, blackjack, and other games. The slot machines here are 6,300 in number, and it is an area that is good for the family, with a two-story arcade that teens and kids can play on.
WinStar World Casino and Resort: Oklahoma, USA
This resort is located between Oklahoma and Texas, and it is one of tribal gaming destinations in America. Most of the rating bodies regularly rank this among the best casinos out there. It just was a simple casino that offered gaming alone on its 370,000 square feet until 2013 when it was expanded and a1000 room hotel included in the complex. The table games here are 100 in number and 55 of them are poker. The poker tables' area covers 19,000 square feet. Bingo, keno and off track betting are also among the table games offered here. The slot machines are 8,500 in number, so it's a full house for vacation seeking gamers.

Tusk Rio Casino Resort, South Africa
You may have been of the belief that you can only get top notch gaming and vacation in Macau and Las Vegas alone. Well, you are wrong, because the Tusk Rio in South Africa can offer you whatever you will gain from the other two. In the entire world, this is placed at number 5 in the list of the largest casino resorts. Covering an area of up to 266,330 square feet, the gaming floor has 257 machines and 12 table games, so it is actually lagging in table games, especially when you compare it to other casinos in the list. However, in the hotel, there are also 2 bars where guests can get refreshed.
Bellagio: Las Vegas, USA
The Bellagio is a very popular destination for different types of people. It is not just tourists that visit this place on a regular basis; many people come here to see the fountain alone; others come to shoot movies too. For instance, parts of the movies 'The Hangover' and 'Oceans 11' were shot here. There is a room termed 'The Office' here, and it is very popular for gamblers. This room accepts high stakes, so professional gamblers always prefer it. The bet range in the office is between $4000 and $8000, and there are often more than $1 million in the pots. Other attractions in this resort casino are the 8 acre lake, the botanical gardens, the fountains, and the restaurants.  The Bellagio Fine Art Gallery is also here, and it houses a lot of prominent collections.
Casino Lisboa: Lisbon, Portugal
This is the 9th largest in the world, and it has 165,000 square feet gaming floor that people who love to vacation in Europe should visit. The gaming machines here are up to 1000, while there are 26 gaming tables including poker tables. The hotel rooms are up to 1000 and 2 bars are there for people's refreshment.
Borgata Hotel Casino and Spa: Atlantic City, USA
In Atlantic City, many tourists are out there to try their luck on the casino games. This is something that the Borgata resort offers them in abundance. Spread across 161,000 square feet, the gaming floor has 4,000 slot machines, with 285 card tables. The hotel rooms are 2000 in number and there are 17 bars in the complex.
Rio All Suite Hotel and Casino: Las Vegas, USA
This is also called 'The Rio' and it got that tag after Rio in Brazil. Here, you will also enjoy the Brazilian culture firsthand. In the luxury rooms, there are floor to ceiling windows through which the guests can have amazing views. There are 2,522 rooms here and they are all suites, with the room sizes ranging from 600 to 13,000 square feet each. Private rooms that are separately kept for VIP gamers also exist here.
These are our top 10 gambling resort casinos in the world at the moment. You may prefer to have other names on the list depending on how you rate them. But these are the top 10 according to our own rating.