Casino News
Current Sports Betting Market and Where We Go From Here
Online sports betting is great during a Coronavirus shutdown, but it's no substitute for in person events.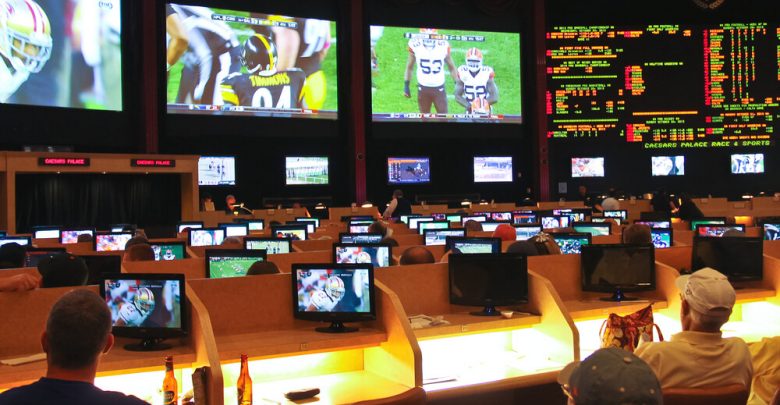 Sports have come to a literal standstill. Well … that is unless you consider WWE a sport. Apparently it's so important that US governors consider it an essential business, but MLB, the NCAA Men's Basketball Tournament, the NBA playoffs, and the NHL playoffs are not. 
This is very deceptive, if you ask me.
But hey, good on them. And at least it's something to keep the sports betting markets moving with weekly odds on the SmackDown and RAW events.
Last year in March, Nevada – Las Vegas in particular– set a single-month betting handle record. Just a hair under 600 million came through. Enter a brand new Chinese bug and now Las Vegas and offshore books are reeling.
The ugly truth is Las Vegas depends on people coming to town to bet in the casinos. No other state depends on one revenue source more than Nevada. Tourism is literally their bread and butter. And with novel coronavirus, it's been a ghost town for almost two months.
I can't find verifiable numbers for March and April 2020 for Nevada, but reports in Pennsylvania, New Jersey,, and Indiana show upwards of 58% decrease just in the month of March … and that was within a week or two of sports. April must be so bad that they don't even want to put it in writing.
It's safe to say that if the lockdown continues, a high percentage of Nevada small businesses will never recover. They will go completely under. The Vegas Casinos are taking massive hits, but they have enough working capital to survive this. That said, all of the little people in Nevada, do not.

The Bright Side is Online
On the bright side, although there were dips in physical betting handles of up to 58%, some casino's online handle increased up to 64%. That said, this was in March when people were already self-isolating but there were still some sports playing. Now, there is nada. I don't imagine the handle on the simulated Madden games with celebrities and simulated NBA2K games at top sportsbooks could ever be as good and fulfilling  as real flesh and blood events. 
People are still turning to futures betting and some are scratching the itch with the simulations and other entertainment lines, such as the competitive eating contests. Esports are still underway in online tournaments, so many are learning more about that. This could actually be good for Esports betting markets as more awareness is being put on that industry. And, of course, as the online world accepts alternative payment methods preferred by gamblers (Bitcoin is a great example here). 
Beyond COVID
The bottom line is this is the first thing ever to be produced in China that has lasted this long. And we are dying to get not only our sports back but our lives back as well. There has been a gig economy for a long time with millions of people already prepared to work from home. But there are 10 times that amount working for legacy companies who were completely under equipped to move their daily operations to a remote platform.  That said, coronavirus has taught most of them how to do so and in the future, situations like will have less of an overall economic impact, because if there is one thing we humans are good at, it's adapting.
Sports leagues will have countermeasures in place for future situations like this so they can run and televise without an audience in the stands. And we are getting over the hump. The NHL is talking about a June or July season reopening. I must say …. Please, Gary Bettman, make this happen. Give us something to look forward to between now and football season. Perhaps if the NHL sets precedence, the MLB will follow suit and reopen as well, then not only will we have fresh, live sports to watch but betting markets will begin to right themselves as well.
It's been a long couple of months, but there is light at the end of the proverbial tunnel. At the very least, we'll have NFL and college football in the fall and they should have measures in place to limit the fallout from future like circumstances.