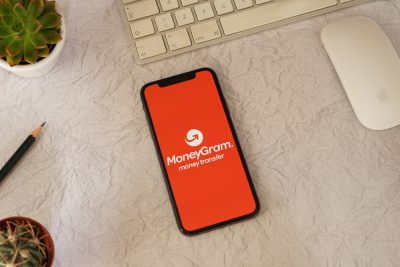 Making financial transactions with online gambling sites is an incredibly important task. Just as the number of sites seems to be continually growing, the same applies to payment methods. The days when debit or credit cards were the overwhelming choice are over.  Some sites do offer MoneyGram as a payment method.
You will find that the number that offers this payment method isn't as large as some others. The search to find those that do is very worthwhile, though. The mere fact that sites do offer it as a payment method is good to see. No online gambling site will want to employ a payment method that will cause its users problems. That is either in the way it operates or whether there is a high chance of fraud being committed. Thankfully, that is not the case with MoneyGram, and it is a good payment method to consider using.
As is the case with many markets, the payment method business is a continually evolving one. MoneyGram has had to move with the times as new payment methods become available – and is doing so successfully as recent profit announcements confirm. Back in the day, you needed to go to your local MoneyGram agent, but that has now changed. It's a lot easier now to make payments using MoneyGram, and it's safe and secure, too.
It is important that you do some research before joining an online gambling site. Some don't treat their customers as well as they should. This could be in offering welcome bonuses that have far too strict restrictions placed on them. Others aren't that great at financial transactions either, and it is important to read reviews of any site you wish to become a member of. Not all online gambling sites offer MoneyGram as a payment method. If you want help finding out who are the sites offering MoneyGram, then the good news is that sites do exist that have all the information you require.
What, therefore, are the benefits of choosing MoneyGram to be your payment method? One is that you do not need to put cash into your bank balance. Your money will arrive on time (always helpful in terms of cash flow), and there's no chance of your bank causing interference with the transaction.
Making a deposit using MoneyGram isn't a complicated procedure, you'll be glad to read. All that is required is to obtain the receiving address of the online casino. You can fill in how much you wish to deposit and then pay for that amount with your debit/credit card on the MoneyGram website.
When it comes to withdrawals from the online gambling site, you can either have the amount sent to MoneyGram, who then sends it to your bank account/E wallet. Alternatively, you can collect the amount from a MoneyGram agent. Either way, your funds will be safe and secure, and that is so important.
Those online gambling sites that do allow MoneyGram to be used tend not to impose limits on how much you can deposit. This means if you are a high roller, those large amounts you love to gamble can be placed into your account. It's handy when there is a matched welcome offer of an initial deposit. Look out for the wagering requirements, though.
Security is essential, of course, with any financial transaction. With MoneyGram, the good news is that they have stringent KYC requirements. No official ID being presented won't see you being able to make a transaction. This means there's little chance of someone else getting into your account and taking your hard-earned funds
There are still some American banks that don't process financial transactions with online gambling sites. The situation has eased as gambling legislation changes, but MoneyGram can solve this problem.
A few disadvantages do exist in the use of MoneyGram as a payment method. You have to accept the fact that there will be some charges levied. This is due to the manual processing of the transactions. If you are going to use this method at an online gambling site, look to see if they will absorb the costs or leave it for the players themselves to pay the charges. There will also be a long time between your funds leaving the online gambling site and returning to you.
Even so, you can see that using MoneyGram as a payment method is still a particularly good idea. In terms of security, it is excellent, and that is a key factor for all online financial transactions.