Casino News
How Mobile Gambling Is Changing the Gambling Industry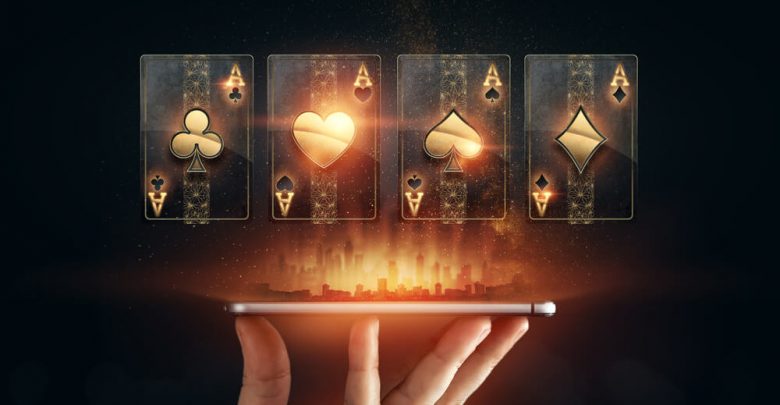 There's no doubt the gambling industry is always changing as operators and players alike embrace emerging technologies. It has been particularly transformed in the last two or so decades — first with the internet, and more recently, mobile gaming fueling growth.
Just a decade ago, it was nearly impossible to indulge in sports betting, poker, or casino gaming without making a trip to a brick-and-mortar casino. Today, you can play your favorite casino games whenever and wherever you are using your mobile device.
Looking into the future, mobile gambling will remain one of the biggest drivers of growth for the industry, with many experts saying the growth to date is only the tip of the iceberg. But how is mobile gaming and betting changing the gambling sector?
A look at the numbers
Engagement with and adoption of digital technologies have primarily changed the way we do things over the last several decades. In particular, the introduction of mobile devices has caused a seismic shift in many industries, from hospitality to retail. It's quite rare to find a consumer business that doesn't have a mobile footprint these days. The same is true for the gaming and betting industry.
Mobile gambling has been growing at an unprecedented rate, with consistency and vibrancy that other industries can only envy. The global mobile gaming/betting market was worth well over $68.5 billion in 2019, as reported by TechCrunch. What's more, investors have had so much faith in the trajectory of the industry that they poured in more than $9.6 billion in the last year alone.
This steady growth has been happening over the last 10 years. In 2012, for instance, mobile gaming revenues went up by a staggering 75 percent with an additional 84 percent in the following two years. Some industry leaders and analysts predict that over $106 billion will be wagered through mobile devices yearly by the close of 2021.
Other predictions are more vibrant given the effects of the pandemic, noting that revenues from mobile gambling will climb well beyond $150 billion by 2021. And with more than 164 million players visiting mobile casinos, there's no sign of it slowing down. This trend has certainly demonstrated the vitality of mobile technology and apps for the gambling industry, with many players being able to play casino games and wager on sports markets from the comfort of their own homes.
– Mobile gambling and land-based casinos
With pandemic already eating into the revenues from land-based casinos, betting shops, and brick-and-mortar sportsbooks, the rise of mobile gambling will continue to compound their troubles. These physical betting establishments have had great difficulty attempting to attract players to their casinos.
Naturally, people prefer to play casino games and place sports wagers from the comfort of their own homes or on the go using their smartphones. In response, some land-based casinos like Caesars Palace, Tropicana Casino, and Borgata Casino in New Jersey have adopted mobile apps in a bid to compete with mobile casinos.
Of course, mobile gambling cannot offer the social element associated with land-based gambling. That's why some mobile casinos have introduced chat rooms and offer cash-based banking options like PayNearMe to replicate the anonymity and socialization of their brick-and-mortar counterparts.
– Better game selection and experience
Previously, mobile games were typically associated with inferior gameplay, shoddy graphics, and inferior quality. But that's all changed with more powerful smartphones, allowing players to enjoy a better-than-desktop gaming experience. The Mobile development environment also allows software providers to produce a variety of games at an increased pace.
At the moment, players can experience everything digital gambling has to offer, from live-dealer games to sports betting. This way, you can feel like you're playing blackjack at a Vegas casino without leaving the comfort of your own office or home. Besides, they can take advantage of mobile casino goodies like free spins, bonuses, and other promotions. If you want to find great mobile betting sites and score some of the best casino bonuses, you can check out www.bestcasinosites.net for their bonuses and reviews.
As we pave the way for emerging technologies, mobile gambling will also usher in augmented reality (AR) and virtual reality (VR) games. This drives online gambling further and further towards the real-life feel of a land-based casino.
– Fast, more convenient payment options
Being able to deposit funds for gaming is one of the biggest factors for casino players. Mobile gambling has seen the introduction of some of the fastest, safest, and most secure banking methods. Pay by Phone, Apple Pay, PayPal Mobile, and Neteller are some of the payment methods allowing mobile casino players to make fast and hassle-free deposits and withdrawals.
By the same token, mobile gambling has also killed off (or killing off) banking methods that have traditionally been seen as inconvenient and slow. Here think of check by mail, wire transfers, etc. The emergence of mobile wallets means deposits and withdrawal timeframes are much faster, with the vast majority of transactions clearing instantly.
– The rise of crypto casinos
As we've mentioned, the days of using bank transfers and physical checks are long gone. The emergence of cryptocurrencies and e-wallets has dramatically changed the way players manage their wagering funds. Gamblers now call for speed, anonymity, and convenience in their gambling activities —three boxes that mobile crypto casinos comfortably check.
Thanks to fully-dedicated mobile apps, gamblers can now fund their betting accounts using Bitcoin and other cryptos with ease. The real benefit comes with the anonymity, fairness, and safety that are brought about by the combination of mobile and cryptocurrency gambling.
If the adoption of mobile gambling continues at its current pace, crypto casinos will also take an increasingly dominant position in the gaming industry. After all, they have become a favorite of mobile casino players who are not comfortable sharing their sensitive financial information with betting sites, plus they don't have to worry about being suspended, banned, or whittled off their winnings.
With the help of mobile apps, crypto casinos put players at ease because of the reduced chances of rogue activities, fraud, and identity theft.
Conclusion
The mobile gambling market has grown considerably in the past few years, almost doubling gambling revenues in the last year alone. It has helped shape the casino payment landscape, increased game variety, and pushed crypto casinos to the forefront of the industry.