How To Guides
Seven Differences between Playing Blackjack at a Land-based Casino and Online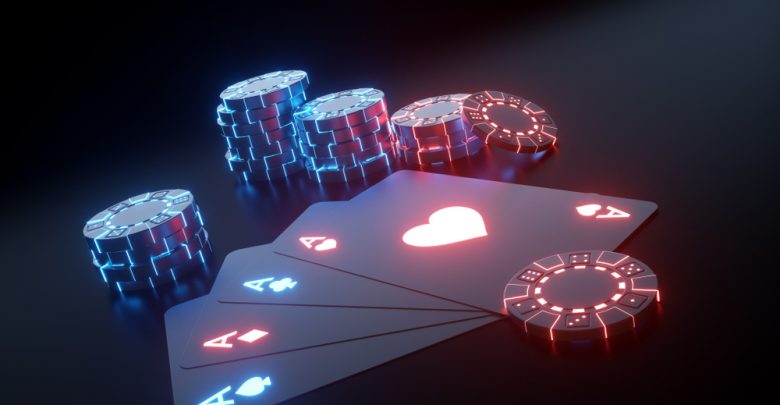 But did you know blackjack is the overall second most favorite casino game in the US? It trails only video poker and slot machines combined, according to a 2018 national poll.
Thank blockbuster gambling movies like "21" and The Hangover for making blackjack go mainstream. But that isn't the only reason why the table game has gained immense traction with casino players across the globe.
At its core, blackjack is a game with simple rules, gameplay, and basic etiquette, making it super easy to understand and play.
More than that, blackjack has gained a reputation for being one of the few casino games that you can actually "beat." With an incredibly low house edge of 0.5 percent, if you leverage the basic strategy, it's one of the most player-friendly casino card games.
What's more exciting — you can play blackjack both online and at a land-based casino.
While the basic rules are similar, not every aspect of the game is the same.
First, you need to be on premises to play blackjack at a brick-and-mortar casino.
When you play online, on the other hand, all you have to do is fire up your computer, tablet, or mobile device, and log into a gambling site. You have the incredible convenience of playing in the comfort of your own home.
But that's not the only major difference. We'll walk you through seven notable differences between playing blackjack online and at a land-based casino.
Let's get right on it.
(1) Pace of the Game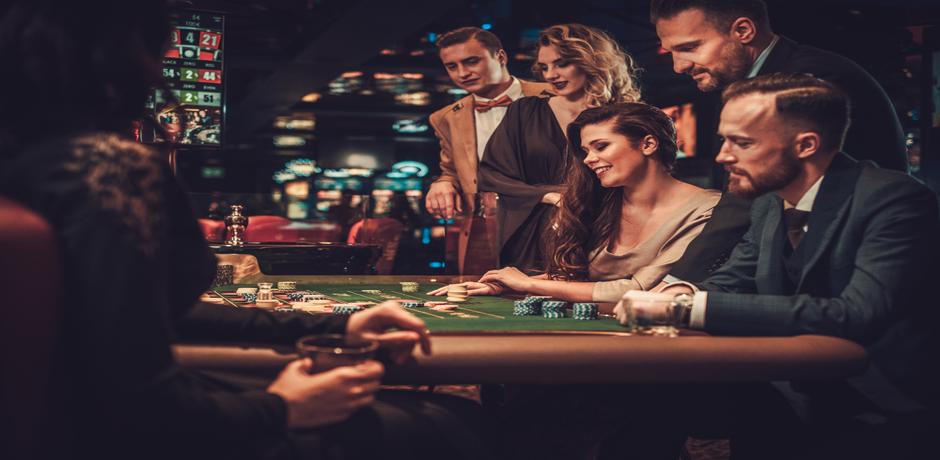 The most obvious difference is in the speed of play, which often varies greatly from one casino, game variant, and table to another.
When you play blackjack at a land-based casino, the pace of the game depends largely on the number of players at the table, how fast the croupier deals and shuffles the cards, and the action of individual players.
For example, if one or several players take their sweet time to decide whether to hit, surrender, or stand, the game will become very slow. And it affects everyone at the table.
Similarly, if the table is being operated by an amateur, slow, or inexperienced dealer, every deal and shuffle will take longer, reducing the overall pace of the game.
If you are out to have fun and play as many hands as you want, online play might be the best route.
When it comes to playing blackjack at an internet gambling site, the pace of play depends almost exclusively on your actions and how quickly you make decisions like whether to hit, split, surrender, or stand.
The speed of online play can also be impacted by the internet connectivity and power of your device. In many cases, the speed of your blackjack game on a mobile device depends on how fast you can press or touch the buttons.
Playing more hands of blackjack per hour online can be either a blessing or a curse, depending on your intent.
An increased pace of play can come with a few consequences, including the fact that you will run through your bankroll faster.
If you, instead, aim to conserve or stretch your bankroll as much as possible, then playing at a slower speed online may be your best shot. After all, online casinos allow you to play blackjack as slowly or quickly as you desire.
Even better, you can opt to play at a brick-and-mortar casino where you will have plenty of time to make better-informed decisions.
You don't have to be a math genius to see why this is the case. But let's look at an example to drive the point home:
Let's say you are wagering an average bet of $10 per hand online, playing around 200 hands every hour. If you play the same game in Vegas with similar house edge (here let's take it to be 1 percent), bet amount ($10 per hand), and rules of play at the rate of 50 hands each hour, here is what your probable loss will look like:
Theoretically, you will suffer a loss of $5 per hour playing blackjack at a Vegas casino with a pace of 50 hands per hour.
On the other hand, you will lose approximately $20 every hour playing online at the speed of 200 hands/hour.
If you glance over the math, you will notice that you will lose your bankroll at 4x when you play four times as many hands online as you'd play at a land-based casino.
Needless to say, if you can play the same blackjack game at a similar rate online and offline, your bankroll will last as long. But let's be honest: most online blackjack players prefer the faster pace that internet gambling brings.
(2) Minimum Table Bets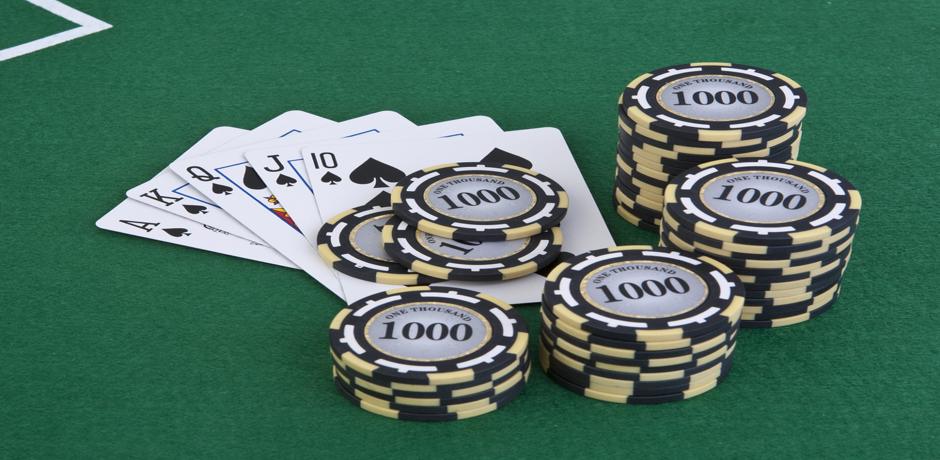 The minimum blackjack bet per hand often differs from table to table, regardless of whether you play online or at a physical casino.
In most land-based casinos, for instance, the minimum bet ranges from $5 to $10 at regular blackjack tables. However, you can expect the minimum bet to be much higher if you decide to take a seat at a high-roller table where it ranges from $50 to $500 (or even into thousands of dollars!).
If you choose to play the same blackjack game online, you will be surprised that the minimum bet is around $1 or $2, which is reasonably low.
However you look at it, the upside of playing blackjack online is that you will have no trouble finding low minimum tables. This advantage can offset the fact that your average loss per hour is a bit higher online.
The best news is that you don't have to worry about burning through your bankroll online if you decide to stake low bets per hand. In fact, in some cases, you can expect to lose less money online playing at a higher speed than at a land-based casino.
Let's consider a case where you are playing at a speed of 200 hands per hour online, wagering $1 bets per hand. The house edge is 1 percent and the rules are similar to the first example.
In this case, you can anticipate (theoretically) to make an average loss of $2 per hour.
With most brick-and-mortar casinos imposing a minimum bet requirement of $5, you can expect to lose an average of $5 every hour playing 50 hands per hour.
As you can see, you can stretch your bankroll even further if you play the same blackjack game at a slower pace combined with a low minimum bet per hand.
For example, if you decide to play an average of a hundred hands each hour rather than 200 hands per hour and wager $1 per hand, your theoretical loss will be just $1 per hour.
The bottom line is that gambling sites offer you much lower blackjack table minimums than land-based casinos. When this perk is combined with more control over the pace of the game, you can get a proper handle on your bankroll.
In other words, if you choose to play a low stakes blackjack game slowly online, even a small bankroll can last you for hours.
(3) Seat Availability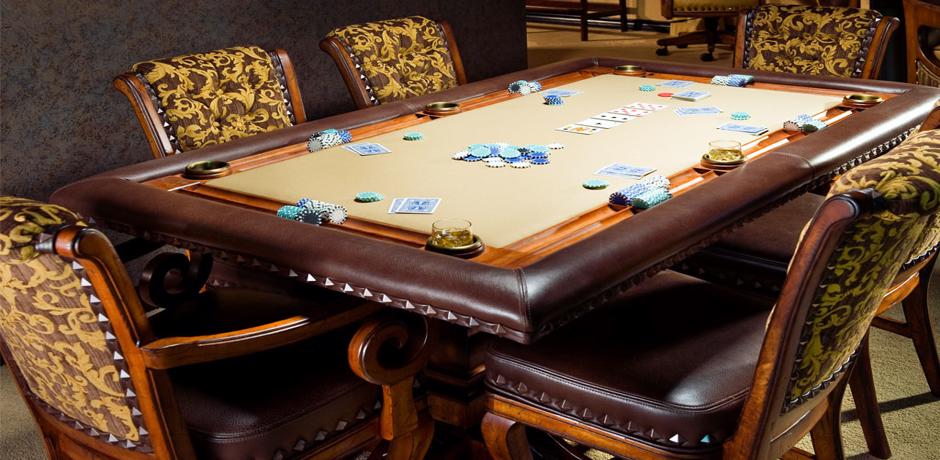 When you enter a brick-and-mortar casino intending to play blackjack, you might find that all seats at the table are occupied. That means you will have to find an empty seat elsewhere or wait until a new position opens.
Waiting for seats to be available isn't a problem for online blackjack players. You see, playing blackjack online means that you don't have to give a hoot about other players. Whether there are other players at the table or not will not affect your gameplay.
Interestingly, most gaming software developers set up their online blackjack tables in a manner that an unlimited number of players can play concurrently without any issue.
Note, however, that a growing number of gambling sites have implemented "no mid-shoe entry" and other new rules that may restrict your entry into the table.
No mid-shoe entry is a rule which dictates that you have to wait until a new shoe is dealt and shuffled before you begin playing at a blackjack table. This is a rule that has been applied across all land-based casinos for decades.
The introduction of this rule online isn't a put-off to most blackjack players because the wait often lasts a few minutes, if not seconds. Don't forget that online casinos give you an opportunity to play blackjack from the comfort of your own couch.
You can make time for a small break, take a breather, and maybe get a drink so you can start off playing on the right foot.
(4) Playing at a Land-Based Casino Offers the Player more Advantage Play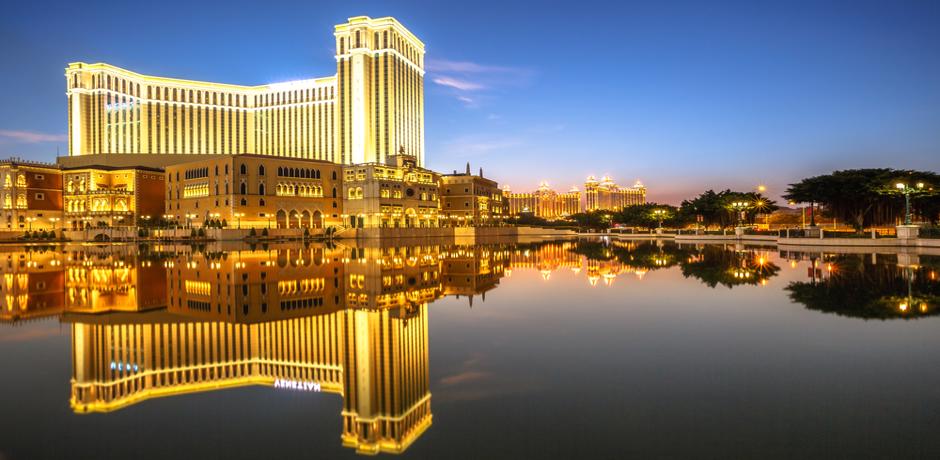 Like other casino table games such as craps and baccarat, blackjack is set up in such a way that the house advantage or edge is low. Don't be surprised to find that some blackjack games offer more edge to the player than the casino.
This edge the player has over the house is known as an advantage play in the world of gambling.
Perhaps the most prominent tactic to gain an edge in a game of blackjack is to count cards. Counting cards involves keeping a tab on the ratio of low to high cards still available in the deck and thus altering your bet amount accordingly.
In other words, you wager a bigger bet if the counting reveals that the remaining cards may give you an advantage over the house.
Even though the house has an edge on the overall game, you can make decent money if you wager big money when you have an edge. If you are wondering if card counting is legal when playing blackjack, you can benefit from reading this amazing article on the subject.
Apart from card counting, hole-card play, ace tracking, and shuffle tracking are other popular ways you can leverage to gain advantage play when playing blackjack at a land-based casino.
Hole carding is a tricky (and technically illegal) move in which you find a reckless croupier that may accidentally reveal the face value of the down card.
By knowing the dealer's hand, you can surrender, hit, take insurance, or stand, depending on which move will help you win.
Ace tracking and shuffle tracking are very similar, and they involve monitoring the location of ace cards or groups of cards in every shuffle. Tracking gives you a rough idea where the best cards are located on the deck and enables you to wager big money when they are about to be dealt, boosting your odds of winning.
Unfortunately, these tactics and strategies for advantage play — hole carding, ace tracking, and shuffle tracking — are not possible for online blackjack players.
As you may already know, blackjack software shuffles the deck after every successful deal, making it incredibly difficult for card counters to do their thing.
Remember, card counting hinges on the principle that cards are dealt until the deck is finished before shuffling is done. However, in a case where the decks are shuffled frequently (and in between deals), this can eliminate the incentive of card counting.
The same is true for ace tracking and shuffle tracking. Because the cards are shuffled every so often, cards change sequence, making it hard for you to follow certain cards or groups of cards. Besides, you cannot witness the actual shuffling of the cards, so you won't know where each card ends up.
(5) Technology Stack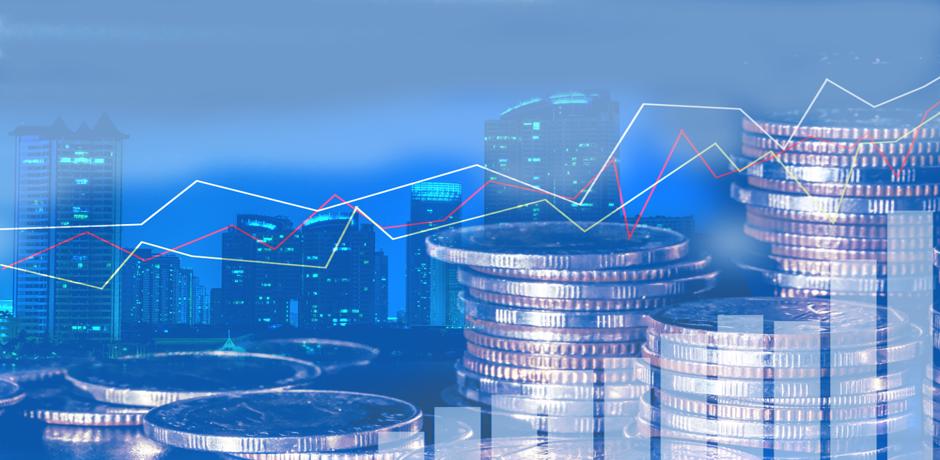 Land-based casinos have incorporated cutting-edge innovations and technologies to weed out fraud and make sure their blackjack games are truly random.
The vast majority of casinos employ optical scanning in which the chips are marked at the edges with special markings. The cards are also marked with barcodes that are visible to the player's eyes.
Some casinos leverage dynamic tracking systems that enable them to keep track of the cards and playing chips via high-tech RFID and other chip design technologies.
Scanners are usually integrated into the table, so that the casino can know what cards the player has, and how much they have wagered. Of course, this shifts the edge towards the house.
Online casinos have an even more comprehensive technology stack. Some software providers like Amaya, BetSoft Gaming, Amuzi Gaming, Microgaming, NetEnt, and Playtech have started incorporating predictive analytics tools based on AI, Big Data, and cooperative play.
Other techs revolutionizing the game online include virtual reality, blockchain, mobile, data modeling, augmented reality, wearables, and much more.
If you are interested in learning more about advanced technologies that are redefining blackjack and online gambling in general, take a closer look at this comprehensive article written by Adam Mace.
(6) Bonuses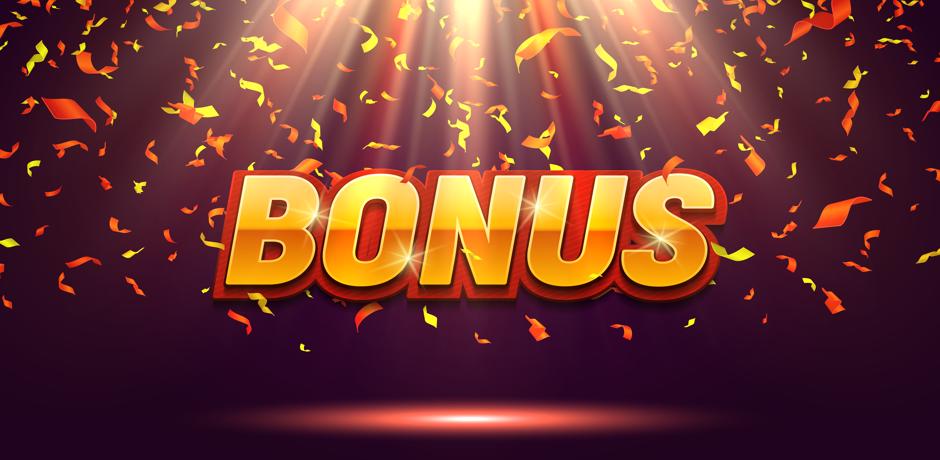 The big reason online casinos are gaining in popularity is that they offer a wide variety of bonuses. They give you a bonus when you join, make a deposit, or play a certain game.
On a negative note, most online casino bonuses don't apply to blackjack and other table games. In fact, playing blackjack doesn't count towards your wagering requirement.
On the other hand, land-based casinos seldom provide you with a bonus when you deposit money.
Nonetheless, some brick-and-mortar casinos provide blackjack players with incentives through membership or VIP programs.
More often than not, if you want to take advantage of blackjack bonus offers, your best bet is to head over to an online casino. It is important, however, to go through the terms and conditions attached to the blackjack bonus.
For example, you may receive a 50% match bonus up to $200 on your first deposit with x40 wagering requirement. If you deposit $200, you will get a bonus of $100, which means you will have a bankroll of $300.
If blackjack only contributes 25% towards the rollover requirement, you will have to bet 10 times your bonus ($100) before you are able to cash out your winnings.
Although the blackjack's house edge is low, it can be quite tricky to clear the playthrough and make a decent winning.
(7) Dealers Errors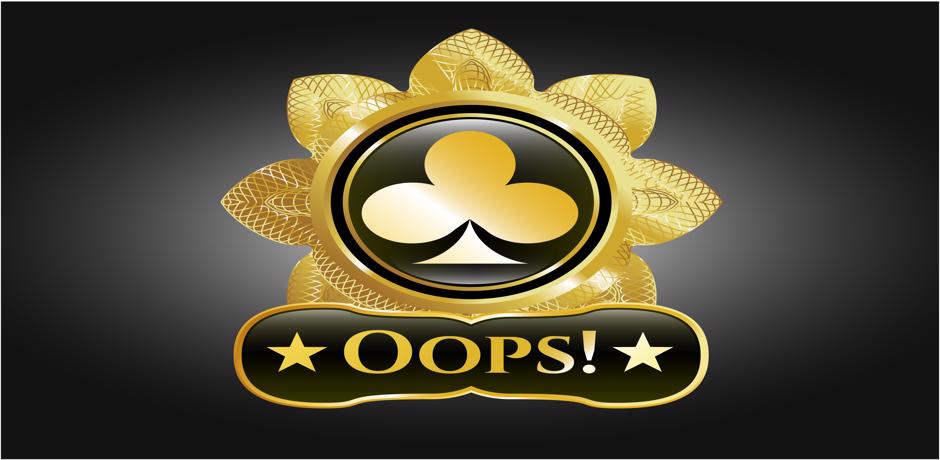 Dealers are only human, and it doesn't help that some of them are paid unfairly. It's not uncommon for blackjack dealers at a land-based casino to make mistakes and overlook certain player habits like hole-card tracking.
The dealer can make an error when shuffling, reading the cards, dealing with the hands, and making payouts. All of these mistakes can cost you handsomely.
Even worse, such mistakes can reduce the speed of play and make the game boring. That also means that you will have to keep an eye on the croupier in case they make an error that will reduce your winnings.
While online blackjack software is designed to run smoothly, it, too, isn't without errors. Some software programs have bugs. Thankfully, these errors usually don't affect your money, and they are often rectified immediately they are discovered.
Conclusion
Playing blackjack online and at a land-based casino is not very different. The gameplay and the rules are usually similar. However, there are some differences including the seven mentioned above. Being aware of these and making contingencies for them will keep your blackjack games coming and keep them fun!