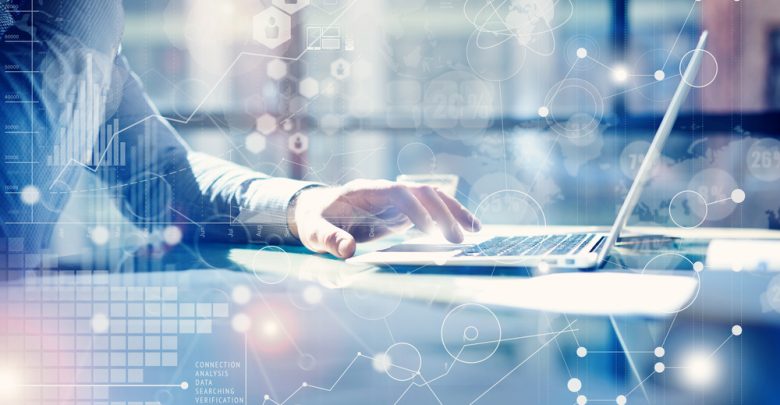 With technology redefining everything from the way we work, the way we play and the way we function as basic human beings, it's hardly a surprise that tech is up there at the forefront of changing the way we gamble. 
Gone are the days that you'd have to pop down to the arcade, bookies or casino when you're in the mood for a game of chance.
Instead, you're now spoiled for choice with countless providers to play countless games and there's no chance of it slowing down anytime soon.
You can play anything from poker and blackjack to bingo and slots from just about anywhere in the world, providing you've got an internet connection and a smartphone – it's quite something.  
This ability to play has led to plenty of opportunities, games, and rewards that we'd otherwise only dream about.
You can make friends in the chat rooms, bet on sports as the game plays out, pick between hundreds, if not thousands of slot machines and play multiple games of poker all at the same time.
Put simply – there's just so much more available. 
Of course, there are pros and cons to both the old ways and future vision of gambling, but try and find me someone in the industry that isn't excited about the coming years.
It's going to be a wild ride and we've got the technology to thank for the developments. 
So what's new and how is it redefining the gambling experience? What exactly are the salient shifts and the developments to know about in 2019? 
1. Mobile and online gaming takeover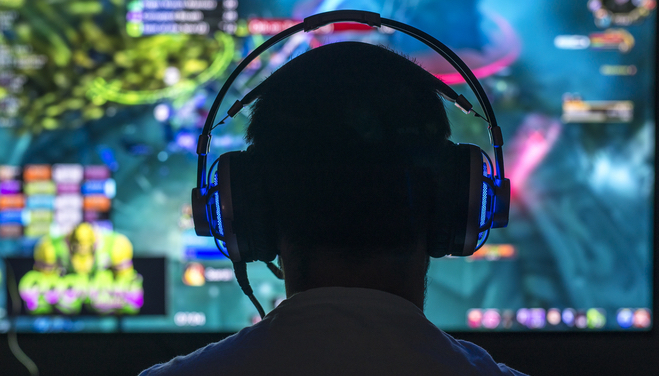 The very first online casino opened in 1996 and the gambling industry hasn't looked back since – and neither have I.
There are so many benefits to online gaming when we're contrasting with brick-and-mortar casinos that it's barely even a competition.
That's not to say that the typical casinos that we all know and love no longer have their place, but if we're picking and choosing where to game on any given night – all I'm saying is that it's going to be in the comfort of my own home. 
There's no dress code 
When you're looking at some of the most luxurious casinos on the planet you're going to be needing to invest in some fancy clobber if you stand a chance of being let in to play. 
It's all well and good for a one-off, but if I'm playing a poker tournament for hours on end, I'd prefer to sit in my sweats over a suit any day.
It might not be as glamorous, but it sure is a lot more comfortable and that's a huge pro in my book. 
There are countless bonuses 
One of the very features that come with online gaming is the sheer number of bonuses, free spins and matched deposit that you can receive from the countless casinos out there. 
I know there's not a huge amount that land-based casinos can do when it comes to competing, but I'd like at least something for picking the casino, exchanging chips and staying to play – know what I mean?
It's one area that online just have traditional casinos well and truly beat. 
The option of loyalty schemes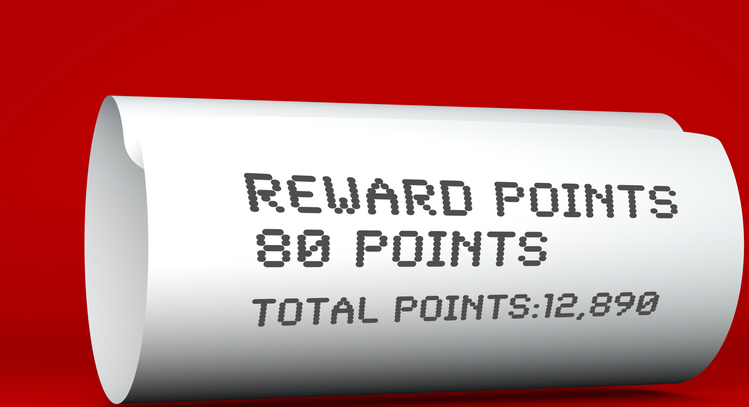 On the same note, when it comes to loyalty schemes in the concrete giants, there's not exactly what you'd call loyalty for sticking with the game providers. 
Instead, you're only ever really going to receive the same as everyone else in the room and if I've been playing there for years – that doesn't quite cut the mustard.
There should be at least some form of loyalty scheme and with online casinos, you'll get just that. Stick with the same provider and you can even pick and choose between sister sites – now that's good service. 
An unrivaled choice of games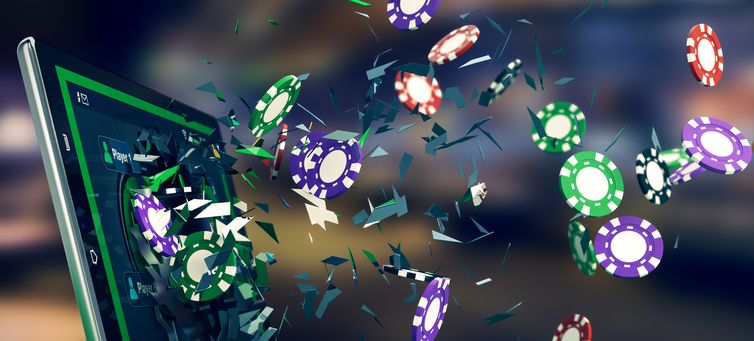 Last but not least, there's just a mind-boggling number of games that you can pick and choose from when you're playing online that you just don't get in the traditional gaming room. 
Of course, you may end up with 3-4 favorite go-to games, but it's always nice to have a little choice. After all, you're better looking at games than for them. 
2. Data modeling and predictive analytics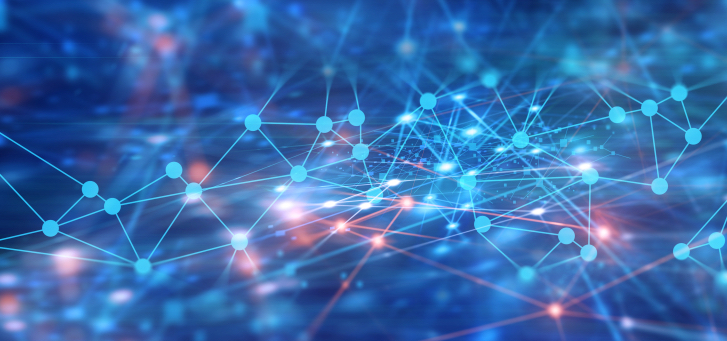 When it comes to the success of any business, it's the ability to understand and predict the behaviors of customers that lifts any start-up head and shoulders above the competition. 
It's no different when it comes to the gambling industry, after all, gamers are just customers when you think about it.
What's interesting though is the technological capabilities that casinos and bookmakers have access to that paint a picture of their exact audience, their preferences, and their behaviors.
By tracking the history of the players, it's easy to create new games designed on real data that casinos can be sure that their customers will love.
That means players will get the best gaming experience possible and casinos will, in theory, generate more revenue. 
With more happy players we'll expect to see better testimonials and therefore more traffic to the sites – it's all linked and it's all very clever!
3. Virtual reality games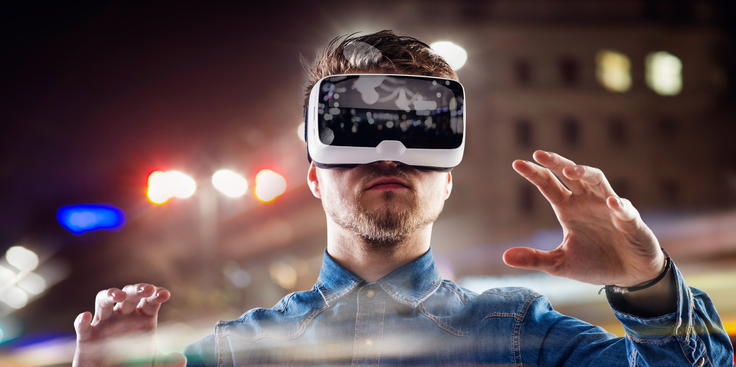 Virtual reality real-money games have been a long time coming, especially when you consider the very first VR headset turned 50 in the last few years. 
If you're unfamiliar with the tech, virtual reality games involve a wearable that allows for a thrilling gambling experience like no other.
With a blend of real-life interaction and video-game graphics, you'll find a fully immersive experience that gets the most bang for your buck. 
There's plenty of great kit out too and for relatively reasonable prices to give VR gaming a go. From Valve's Stream VR and Facebook's Oculus Rift to HTC's Vive, and Sony's PlayStation VR, there's a fair few to pick from and the development is staggering. 
As of current, there's not been huge progress with the development of the games, but that's not to say that casinos aren't taking things seriously.
Casino, blackjack, and roulette are amongst the most popular developments, but these might quickly be overtaken by VR slots with the massive potential the tech has for the game. 
Gamers will be able to enjoy the highest-resolution images, interact and chat with other players/dealers and play multiplayer games in real-time from the comfort of their own front room.
It's everything we love about the brick-and-mortar establishments combined with our favorite aspects from the online game. It's win-win. 
It's not without its challenges though – as with every major step in technology – and unsurprisingly it's to do with investment.
As gamers need to invest in their own gear and look for the right computer hardware to avoid compatibility issues – it's not always the cheapest of hobbies. 
Nevertheless, we're expecting a bright future for VR with plenty more casino games created specifically for headset use as the gear becomes more commonplace.
It won't be a surprise to see as many households with an Oculus Rift that currently have a PlayStation – that'll be the time that VR gaming really comes into its own. 
4. Augmented reality games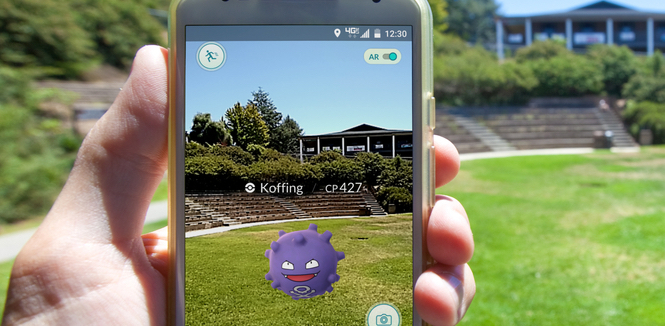 Similar, but not to be confused with VR comes AR (or augmented reality) that stands as another key area that's redefining the gambling industry. 
With AR, users can superimpose digital images onto objects in the real world making a semi-digital semi-reality experience.
Just like VR, gambling sites can take advantage of this tech to create hybrid gaming environments with a focus on reality-based interaction. 
Before long we'll see environments that allow for the gaming of online slots, blackjack, poker and much more with the technology right at the forefront.
We'll even see users able to explore different areas of the world and interact with gamblers from overseas – impressive stuff.
5. Wearable game development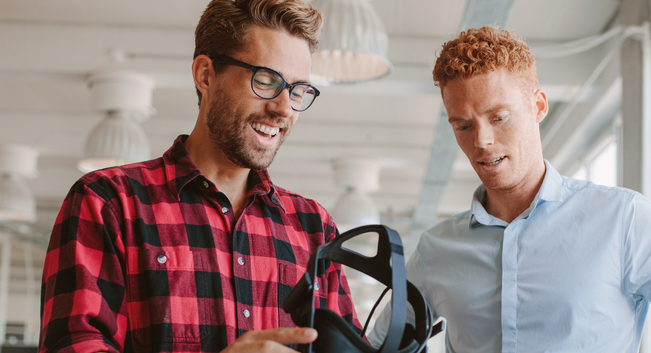 Headsets aren't the only area that we're seeing development in inside the gambling industry…
In a world where smartwatches are expected to reach more than 100 million in 2021, it's only a matter of time before apps are developed so that you can gamble from your very own wrist-based device. 
It may sound particularly science-fiction and a little far-fetched, but it's the reality with casinos already branching out into the world of wearables.
With smartwatches a priority for some casinos, they're being overlooked by others with errors criticizing the small display as a major drawback that rules out any form of play. 
But watches are just the start of the wearable debate and there's plenty of other, somewhat far fetched, arguments for wearables that we could be seeing in the future.
But as far as 2019's concerned, we're still very much about VR and AR at the very most. 
6. Blockchain technology and cryptocurrency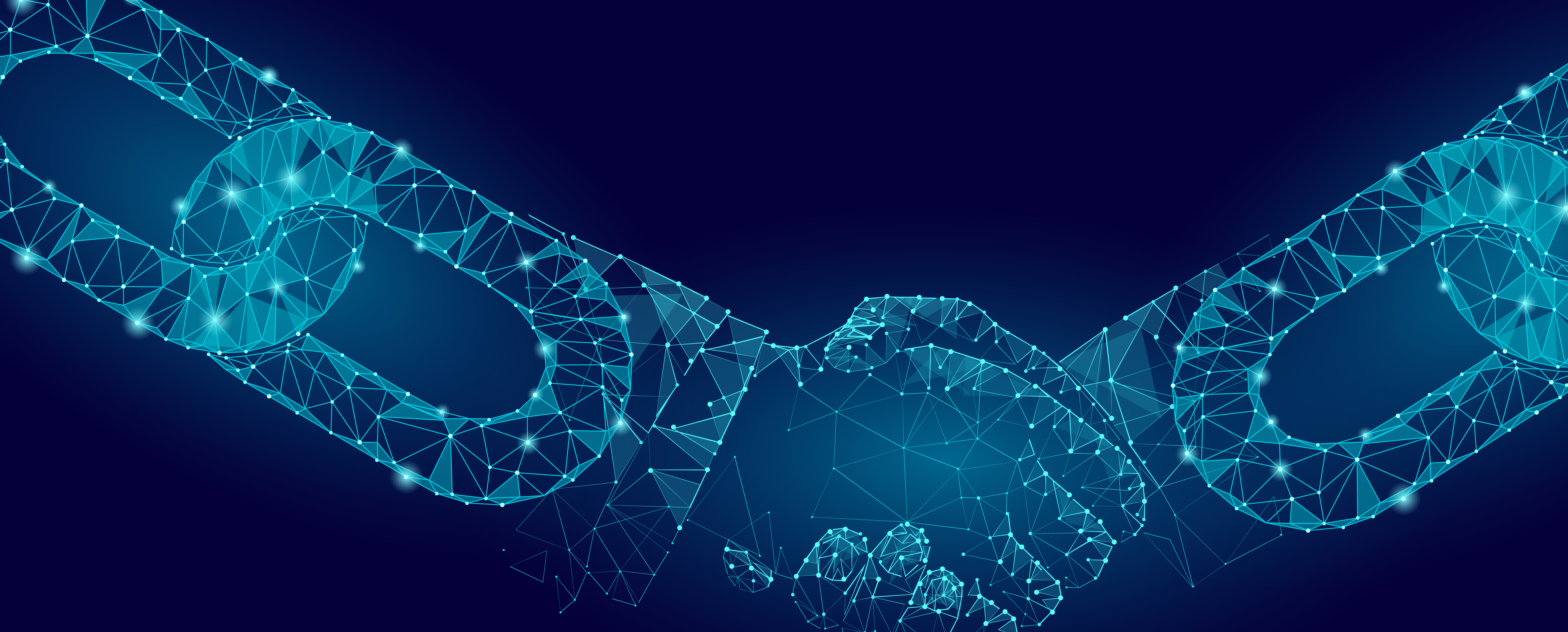 If you've had your ear particularly close to the wall while looking at the developments in the online gaming scene then you'll have no doubt seen the introduction of blockchain to some casinos. 
The tech, governed by the Distributed Ledger, consists of various autonomous nodes allowing for anonymous interaction, protecting players from criminal, namely fraudulent, activity.
But that's not the only function as we've seen with the development of cryptocurrency casinos across the web. 
Players can carry out transactions and wager with the digital coins for betting with high stakes and high excitements.
But that's not even the best part, play with crypto and you won't be seeing any of the taxes, charges, and intermediaries that you might find elsewhere.
There's even the added benefit of much more generous rewards than you'd typically find at a traditional online casino – it's a very persuasive market. 
The advice that we're receiving, however, is a tale of caution, it's important to check the licensing before signing up and depositing at any new casinos and when it comes to crypto, it's vital. 
7. Networking and cooperative play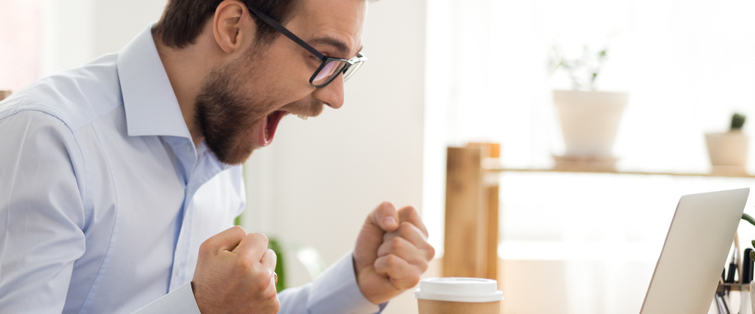 Cooperative play has been one of the most challenging features that we've been waiting for and it's been a good number of years that we've had to have the patience for. 
However, the time has come for online gamblers who love to play slots online to allow for a more social aspect with the latest developments in networking technology.
Gamers are now able to play with or against other, competing in online slots or pooling money together to hunt down maximum jackpots. 
The pooling of the bankroll stands as one of the most interesting developments in online slots with a heavy focus on the social aspect with boosted chances of winning big prizes.
For the first time ever, it's possible to play with friends around the world in a head-to-head or same-side competition. 
A huge step for the online casino.
8. Increased regulation and customer protection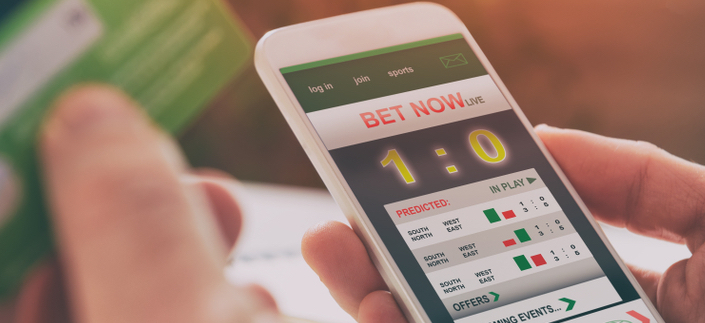 With so many developments and volumes of activity coming from the online gaming sector, especially with its ever-growing market size, it's no surprise that there's been an increase in government attention. 
With the increase in attention comes the increase in scrutiny of the structures and the regulations that the industry has built over recent years.
It's something that we're already seeing in Germany with advancements in regulations expected to land in 2021, but the rest of the world is expected to soon follow suit. 
Of course, the crackdown in rules is in the best interest of the players, but with some of the proposed amended regs, it can seem like an attack on freedom rather than the protection of gamers.
We're already seeing the potential imposed limit of 1000 EUR per month as a result of Third Amendment Treaty in Germany among other areas of the crackdown – so it may be bad news for the online-based suppliers. 
Unfortunately, there are no signs of these regulations easing up or coming into enforcement immediately, despite how much pressure casinos are trying to apply to force hands from governments. 
But as we continually see more players sign up, we can expect to see nothing but stricter and stricter policies, regulations and forms of promotion.
As of current, it's a bit of a waiting game to see what happens with gaming in the future.