How To Guides
8 Simple Strategies for Finding Which Slot Machines Pay the Most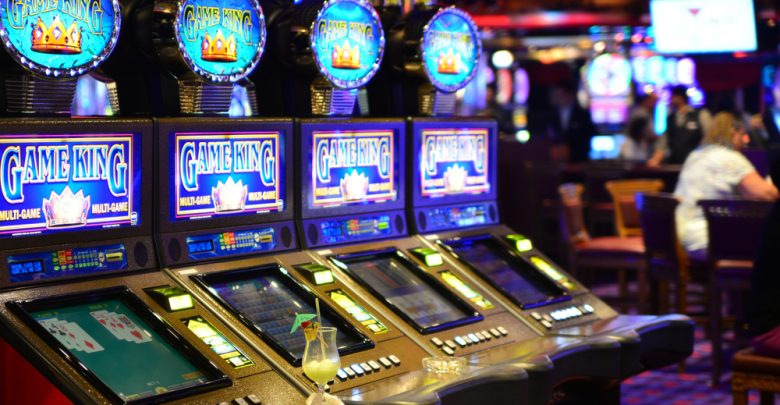 We all know that slots are the easiest casino games to play online — all you have to do is spin and wait for the reels to determine the fate of your wager.
The outcome of each spin is random, so the game requires no tactic or skill. It's all down to pure chance or luck.
In contrast to table games such as baccarat and blackjack which have remained largely unchanged for years, slot developers can modify the graphics, paylines, themes, animations, number of reels, bonus features, and a lot more in between.
This not only adds a layer of freshness and excitement to the game but also gives slot players thousands of titles and variations to pick from. Unfortunately, not all slot games are created equal, and they come in all shapes and sizes.
Perhaps you are wondering how to pick the best slot games to play online. Which ones deliver the most excitement? Which slots offer the highest payouts?
Today, we are looking into 8 simple tips, hacks, and strategies poised to help you zero in on slot games that are most likely to reward you handsomely.
1. Start by Learning the Rules and How to Play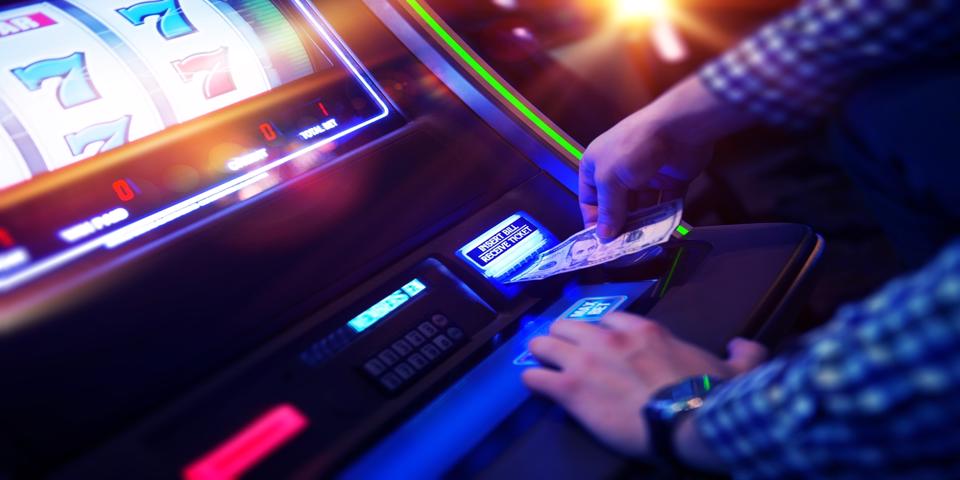 It's important to figure out the gameplay, rules, and other nitty-gritty elements of the game before you start playing. The good thing is that playing slots is easy peasy. This is the reason why they are a preferred game.
However, you must learn the controls of the game, especially if you are a rookie player. In short, you should make a point to understand the basics like paylines, autoplay, reels, scatters, wilds, multipliers, bonus features, max/min stake, and so forth — all of these concepts are easy to grasp.
Let's take a look at the most basic ones:
Autoplay – This gameplay feature is usually located at the bottom right corner of the screen of the game. When you choose it, autoplay enables you to get the slot spinning for a pre-set number of spins.
For instance, you can set the slot to autoplay for 25, 50 or 100 spins. This way, you can sit back and watch the reels spin on autopilot instead of clicking "spin" every time.
Reels – A reel refers to a column on the screen of the game. Classic slots have three or five reels, while others have 4, 6 or even 10 spinning reels. In some slots like Jumanji by NetEnt, the reels cascade rather than spin.
Paylines – These are designed to tell how many ways to bet and win from slots. Early slots had only one payline that cut across the reels. Paylines can be horizontal, zig-zag, vertical, diagonal, and so forth. Modern slots have multiple paylines, most of which can be activated with a minimum bet.
Min/Max Bet: These refer to the minimum and maximum amount of bet allowable per spin. Note, however, that you will actually pick the stake amount on your own but you must adhere to the min/max stakes.
As a general rule, it is wise to start with min stake if you are a newbie or your bankroll is too limited. Ideally, high rollers should choose slots that offer equally high max stakes.
Bonus Features: These are extra offers given by some slot games. They can come in the form of free credits, free spins, multipliers or bonus rounds.
Progressive Slots: These are slots that include progressive jackpots. If you find a slot with a glowing large number with $$$ signs, then that's most probably a progressive slot. Winning a progressive jackpot is the holy grail for every slot player.
The RNG (Random Number Generator) is another term that you need to know if you want to figure out how slots work. Winning patterns are not valid in the world of slots, and you have RNGs to thank for that.
RNGs are algorithms (or a computer chip in the case of a slot machine) that generate random numbers, helping keep the slot truly unpredictable. It should be noted that RNGs exist to ensure the outcome of each and every spin is random. When all's said and done, this means that the possibility of cheating or rigging a slot machine is zero.
On a higher level, RNGs are meant to create a level playing ground for everyone. That means the chances of winning a progressive slot are the same for every player, which is the beauty of playing slots.
2. Think Payouts (RTPs)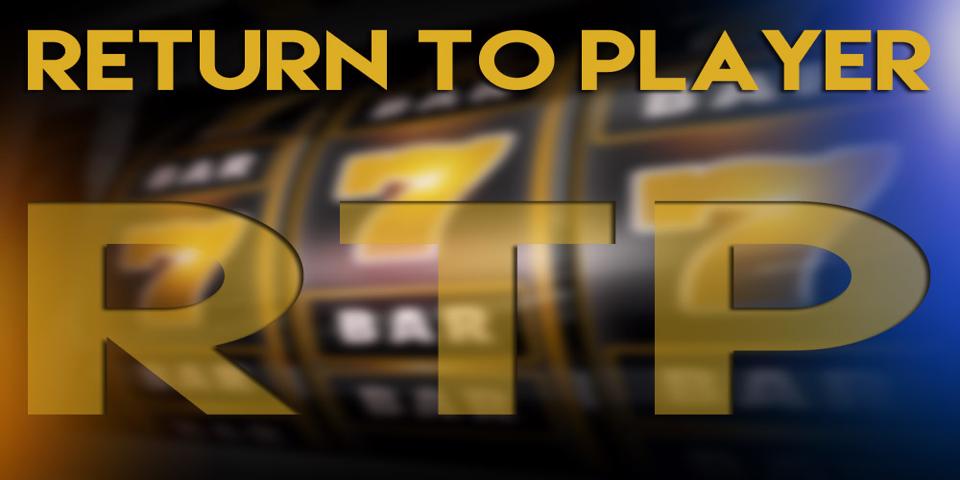 Once you have a good idea of how slots work, and how to play them, it's time to select the right game for you. If you are after winning real money (heck, who isn't!), then your next step is to check out the payout quality of the slot games.
All slots have a house edge, which is the statistical bias the game has in favor of the casino. The bigger the house edge, the more advantage the casino has over you, and the more likely you will lose your bankroll.
Naturally, you want to score a slot game with the lowest possible house edge. Unfortunately, most online casinos don't publish the house edge stats about their slot games, and instead, give you return-to-player percentage (RTP).
By definition, RTP is the amount you can expect to get back for every $100 you wager after a long period playing a particular slot.
RTP is directly correlated to the house edge. The average RTP for online slots is about 95 percent, which means the average house edge is 5 percent. The higher the RTP of a slot, the lower its house edge.
Let's say your game of choice is Megabucks, the highly popular Vegas slot which has an average RTP of 88.61 percent. Theoretically, for every $100 you bet on average on Megabucks, you can expect to get $88.61 back and the casino takes $11.39.
If you decide to go with a high-paying online slot like Ugga Bugga by Playtech whose average RTP is 99.07 percent, you can expect to get $99.07 back. That means, on average, you will lose only $0.93 to the casino for every $100 you wager.
From this example, it's crystal-clear that choosing a slot with a high RTP is a no-brainer. After all, the higher the return percentage, the longer your bankroll will last, and the more chances that you will make large payouts.
RTPs for slots online do vary from a low of 91 percent to as high as 99 percent.  But Return-to-Player isn't the only deciding factor. For that reason, you need to create a list of 5-10 best candidates based on RTP, so you can do further due diligence.
Playtech's Ugga Bugga (RTP: 99.07%), NetEnt's Mega Joker (RTP: 99%), Quickspin's Big Bad Wolf (RTP: 97.34%), Barcrest's Ooh Aah Dracula (RTP: 99%), NetEnt's Blood Suckers (RTP: 98%), Thunderkick's 1429 Uncharted Seas (RTP: 98.6%), NetEnt's Jackpot 6000 (RTP: 98.86%), and Jokerizer (RTP: 98%) are a few top examples of high-paying slots worthy of your list.
3. Consider the Variance or Volatility of the Game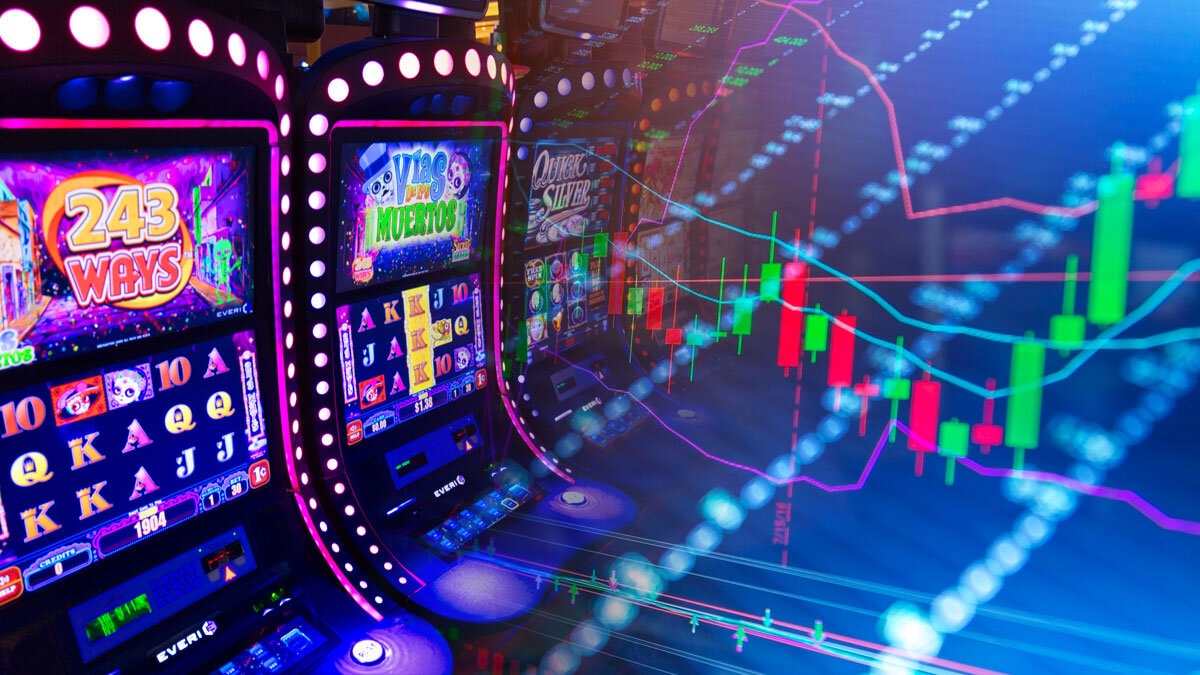 The variance is a gambling metric that tells you which online slots are riskier than others. The volatility of a slot will impact not only its gameplay but also the frequency of winning combinations and the size of potential payouts.
You will come across low variance slots, medium variance slots, and high variance slots.
A low variance slot is a less volatile game with less risk involved. Practically speaking, such a slot pays out more frequently but the size of the wins is small. This is a keeper if you have a small bankroll and want to have as much fun as possible with it.
Thunderkick's 1429 Uncharted Seas (RTP: 98.6%) and NetEnt's Blood Suckers (RTP: 98%) are classic examples of low volatility slots. Their payouts are small but they are delivered quicker, helping you replenish your bankroll more frequently.
Others include Microgaming's Thunderstrike II (RTP: 96.65%), Yggdrasil's Holmes and the Stolen Stones (RTP: 96.8%), and Network Entertainment's Simsalabim (RTP: 97.5%).
A high variance slot, on the hand, will guzzle your small bankroll in no time. But there's an upside: a slot game with high volatility puts out bigger payouts, but less frequently.
In other words, payouts of high variance slots are larger and happen fare less often. This is ideal for high-roller slot players with unlimited bankrolls, which means they are after big fish no matter how long it takes to catch them.
Seasoned and experienced slot players also prefer high volatility slots as they are after large, life-changing payouts and wins that will turn around their fortunes. In fact, they are willing to invest more in order to win big in the long haul. In that respect, these are high reward, high-risk slot games.
Classic examples of high variance slots include NetEnt's Dead or Alive II, WMS Gaming's Black Knight II, NextGen's 300 Shields, Novomatic's Lord of the Ocean, and Playtech's Great Blue.
Medium variance slot games are somewhere in between. They pose a medium risk and deliver medium rewards — well-balanced games that offer a subtle balance between possible payouts and gameplay.
IGT's Ghostbusters Plus, Playtech's Age of the Gods, Microgaming's Untamed Giant Panda, NetEnt's Zombies, and Go Bananas are some of the best examples of medium volatility slots.
4. Know Thy Self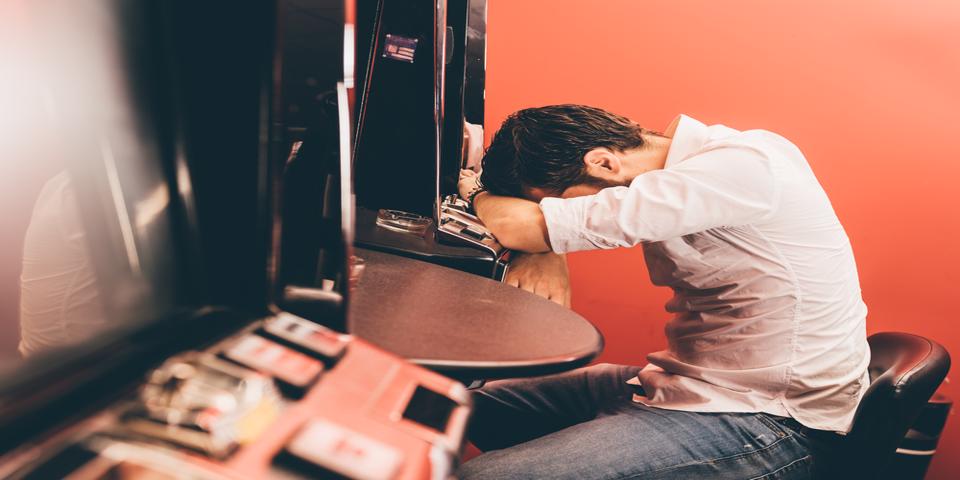 Unless you have a bottomless bankroll, it is important that you study yourself as a slot player and a gambler. How good are you when it comes to gauging and handling risk?
If you can't seem to get a handle on risk, it may be best to opt for low variance slot games. These will not subject you to significant risk, taking the pressure off of you so you can have fun playing.
If you can handle pressure and risk well, on the other hand, be our guest and try medium and high variance slots. They may put you through lots of hoops, but eventually, the prize will be bigger and sweeter.
Are you an emotional or a logical gambler? Every player has their own unique gambling behaviors, tendencies, and patterns.
If you tend to bet emotionally, you might want to learn how to keep your emotions in check. You shouldn't let frustrations of losing overrun your judgment, which can lead to impulsive decisions like chasing your losses with unreasonably large bets.
While you want to have fun, you need to make sure that logic prevails. Make sure your head is clear and sober, both figuratively and literally. This way, you will have a more pleasant and rewarding slot-playing experience.
5. Take Advantage of Free Play Mode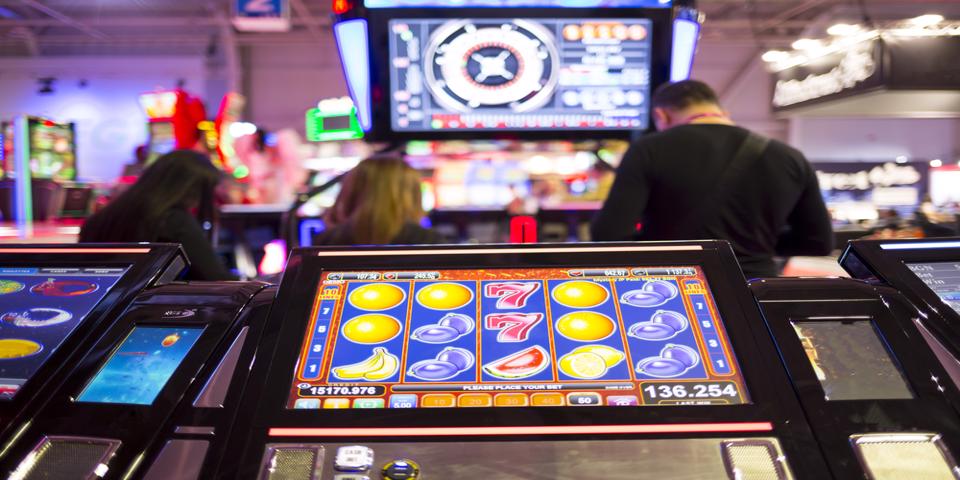 Learning the ins and outs of a slot takes time and effort. But the last thing you want to do is learn the hard way using your hard-earned money.
To avoid this, you should practice frequently and widely using free games. The good news is that almost every slot is available in practice or free play mode. You will get to have a blast while sharpening your playing skills, as well as learning more about the slot at hand.
Check out bonus features, wilds, paylines, scatters, jackpot features, and other aspects of the slot. After all, you have nothing to lose and a lot to gain. Don't be afraid to change bet size, activate all paylines and reels, and well as try out extra features.
Of course, you need to take as many slot games as possible for a test ride. Which one matches your style of play and preferences? Which slot pays out more frequently? Which ones offer larger payouts?
6. Claim Slot Bonuses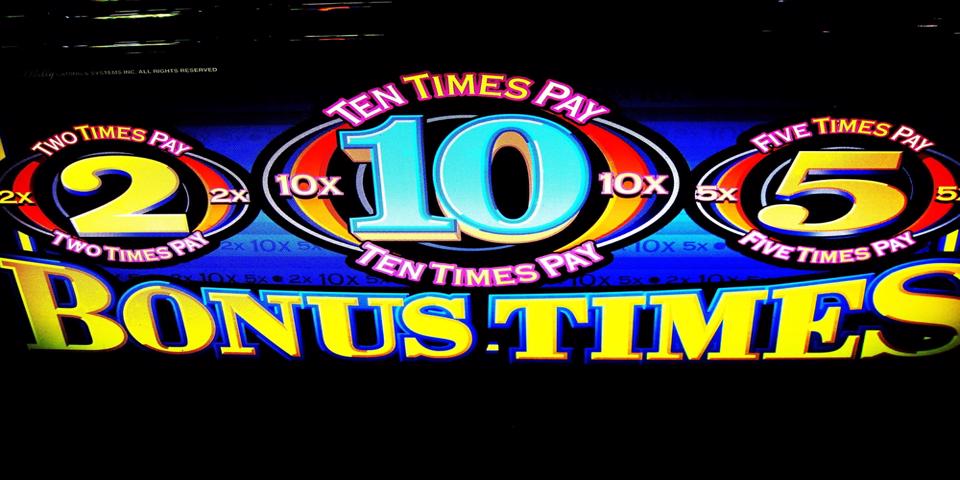 Every online casino provides new and existing customers with bonus offers, including welcome bonuses, deposit match bonuses, slot bonuses, and much so more.
It doesn't matter if you choose a good or a bad slot, casino bonuses will help you in some way to get back on your feet or build out your bankroll.
More importantly, slot bonuses such as free credit and free spins can improve your chances of walking away with a big win, as well as enhance your casino experience.
Nonetheless, you should be careful to avoid casino bonuses that come with too stringent terms and conditions that will affect your experience. One such term is the wagering requirement.
More often than not, you should stay away from any slot bonus with an x15 or higher playthrough requirement. Also, pay particular attention to the maximum cash amount, minimum deposit amount, and validity of the casino bonus.
7. Don't Shy Away from Underdog Slots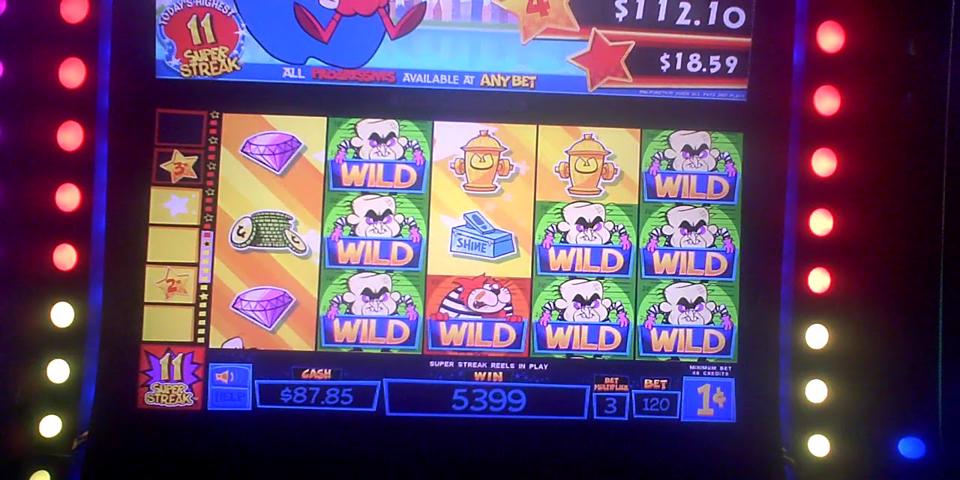 Sometimes the flashiest and the loudest slot games are not the best when it comes to payouts. Yes, the casino might advertise them as popular and "the best" slots, but these flashy slots may have hidden shortcomings.
They may constantly promise massive payouts and huge prizes, but how many players do you know who have actually won those goodies? The chances are very high that you know none.
Take Starburst, for instance. The NetEnt slot is advertised by almost every online casino, but rarely do you find real slot players who rave about it.
Just like anything in the gambling world, sometimes it may serve you well to wager on the underdog. The underdog sports team, the underdog player, the underdog bet … do you catch my drift?
In a physical casino, an underdog slot machine is the one that everyone seems to ignore. Possibly a slot machine located in a dark, inaccessible cranny of the casino.
When it comes to online casinos, underdog slots are usually not loud, nor do they advertise big payouts and promise lucrative prizes. If you haven't come across its name, the odds are high that it's an underdog slot. Give it a try!
8. Learn Proper Bankroll Management Hacks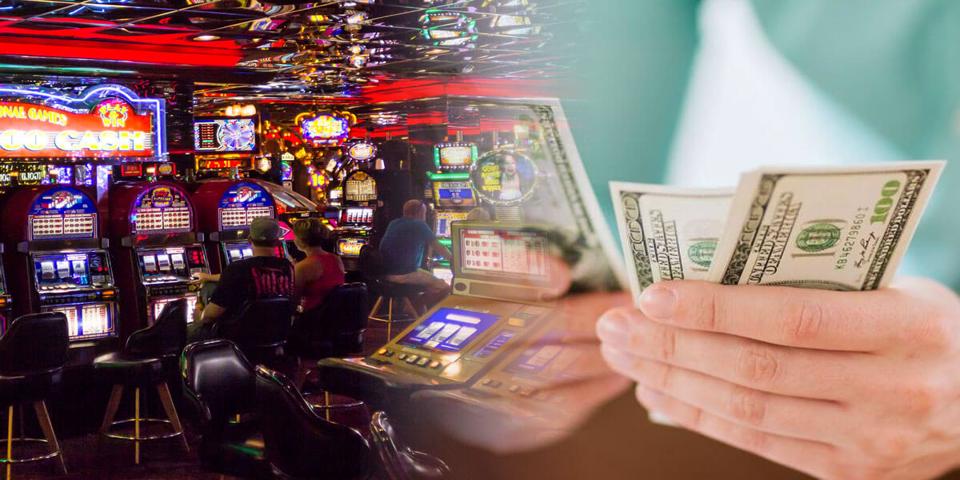 Playing online slots is a high-paced activity that can easily become emotionally-charged. Losing spin after spin can bog your spirit down, clouding your judgment. When this happens, you may find yourself making stupid and impulsive bets, digging yourself deeper into trouble.
That's why prudent bankroll management should be your priority.
Start by setting strict win and loss limits. These are cut-off points at which you quit after winning or losing a certain pre-set amount.
If you decide your loss limit is $350, for instance, you should stop immediately when your bankroll slips by $350. Don't try to chase your losses by doubling down because you will soon find yourself down $700.
Similarly, if you set a win limit of $1200, you should log off the casino and do something else after increasing your bankroll by the said amount. Perhaps you should do house chores, watch TV or better yet hit the pub to celebrate your small win.
Managing your bankroll also boils down to the slot itself. If you have a smaller bankroll, it is best to stick to low variance slots. More importantly, you need to play minimum bets on each spin to make sure your bankroll stretches as long as possible.
Wrapping up …
Ultimately, there's no single slot that is guaranteed to pay the most winnings. However, if you choose a high RTP slot and play at a reputable casino, you will most likely have the best gambling experience and may walk away with big wins.
Don't forget that variations, casino bonuses, spending limits, house edge, and your understanding of the slot may affect your chances of getting the most payout. Because slots are hard to beat, it's important that you practice and look for an ideal payout percentage to enhance your overall experience.