Society
Top Five Live Dealer Games From Ezugi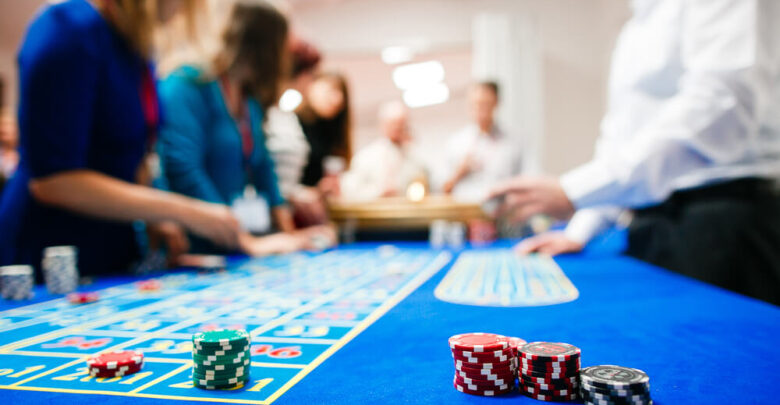 Ezugi is one of the most popular live casino software providers. It stands out from its competition by providing straightforward games that bring casino classics to life. Focusing exclusively on live table games, Ezugi directs all of its attention to perfecting its portfolio year after year.
Here at Gambling News Magazine, we strive to keep our readers up to date with all things related to gambling. This time, we've looked into Ezugi's top five live casino games. Read on to learn all about them!
Ezugi Live Speed Roulette
There have been numerous attempts by many different providers to improve European roulette, but not a lot of them have been very successful, except Ezugi Live Speed Roulette. The game features Ezugi's state-of-the-art software and a standard European roulette wheel, but the pace is much faster compared to standard variants of the game.
Players have only 15 seconds to place their bets, and the dealer spins the wheel even before the betting round is finished. This allows for a much faster pace and more excitement, which are game traits many casino players appreciate. Other than its speed, Ezugi Live Speed Roulette is a quite simple and hassle-free game.
Ezugi Live Blackjack Bet Behind
Although Ezugi has a number of live blackjack games, the Bet Behind variant stands out. The Bet Behind option allows players to join a blackjack table even if it is already full, but the seated players can use this function, as well.
This multi-player game accepts up to seven players at a time. On top of that, one player can join multiple games simultaneously. Players can engage in live chat with each other and invite other players to join them.
If you want to jump straight to playing numerous blackjack variants, Betsson.com has a wide variety of titles you can choose from, and you can find all of them here.
Ezugi Live Keno
Unlike roulette and blackjack, keno is not a massively popular live casino game, so it's difficult to find top-grade software. This is where Ezugi comes in. The company has decided to create live keno software that can satisfy the needs of the hungry market. We must say it has done a fantastic job.
The game is streamed in HD from Ezugi's first-rate studio in Latvia, and it features a sleek and smooth platform that can accept an unlimited number of players at the same time. It can be viewed in classic or full-screen mode, and players have the option to chat with each other via the live chat function.
Ezugi Live Knockout Baccarat
Ezugi Live Knockout Baccarat stands out from similar game variants, as it features as many as seven side bets. The most notable of these is the knockout bet, in which you need to predict the sum of all cards on the table.
The game is available only in its desktop version, and it accepts an unlimited number of players. As is the case with other Ezugi games, Live Knockout Baccarat also features social tools, allowing players to interact with each other.
Ezugi Bet on Teen Patti
While Teen Patti has become quite common in many online casinos nowadays, there are not many software providers that offer unique renditions of this game. However, Ezugi's take on the Indian classic is like no other.
The game has two players facing each other, while the rest of them need to predict what the outcome of the draw will be. Although players are betting on two hands instead of one, the game is quite simple. At the same time, it gives the participants an opportunity to strategize.