Industry News
5 Things You Didn't Know About Crypto Casinos in 2021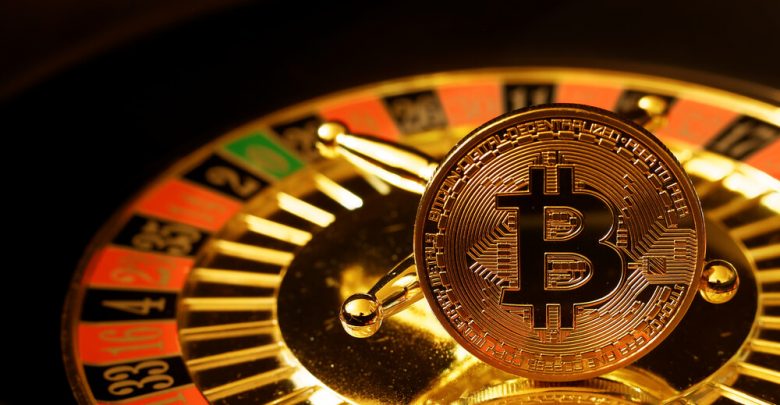 Crypto casinos are becoming more popular every day. Digital currencies provide players with certain securities and opportunities that traditional currencies can't offer. This is one of the many benefits of using crypto casinos, which are steadily transforming the online gambling industry as we know it today.
Due to the rising popularity of crypto, more and more online casinos offering players the chance to deposit and withdraw funds in cryptocurrency are opening up on the market. They operate all over the world, and players can choose to play all sorts of games using their crypto funds, ranging from classic table games like blackjack and roulette to betting on sports, lottery, and skill-based games like poker.
It should be noted that crypto casinos are often referred to as Bitcoin casinos simply because Bitcoin is the most popular cryptocurrency in the world. Some online casinos, in fact, only allow Bitcoin transactions, while others accept it alongside other cryptocurrencies and traditional fiat currencies like the US dollar.
With all this in mind, here are five things you didn't know about crypto casinos in 2021.
1. How Crypto Casinos Operate
The software will always be central to every online gaming business. It's a big reason why players come to a specific site; if the user experience is bad, they can quickly go elsewhere.
Crypto casinos are no different. They also have to rely on reliable software to ensure good gameplay and smoothness of transactions. The most popular crypto casinos with large player pools are in charge of their software, both in terms of development and ongoing management. On the other hand, smaller crypto casinos rent their software but customize to give it a unique feel.
The crypto casino software itself is in charge of the games. There is very little human intervention required, if any, at all. In the games that require human players, the software acts as the dealer.
Due to their digital nature, crypto casinos face the challenge of convincing players that the games are fair. Trust has always been a significant matter of importance in the online casino industry, with various theft and other shady business reports that have occurred throughout the past.
Most crypto casinos are typically openly sharing information on how their algorithms work to overcome the trust barrier. Others prefer to use a peer to peer referencing system to share the uniqueness of the brand. To date, slots and poker are the most popular games in crypto casinos. Simultaneously, many other activities like sports betting are also being offered to provide an excellent 360 degrees gaming experience.
2. Why Crypto Casinos Are Gaining Popularity
The most significant advantage of crypto casinos is that they provide anonymity to players, with this being the case for every single crypto transaction happening on such websites.
The majority of crypto casinos don't charge players for crypto transactions, either. They also offer an unlimited number of daily transactions. On the other hand, traditional currency transactions are the opposite; they come attached with a bank fee and limit the number of transactions you can make per day, week, and month.
Furthermore, since crypto casinos are digital in their nature, they can be accessed from all around the world and are readily available in large numbers whenever the players want it.
Online games are customized to fit the requirements of the casino that is providing them. As such, there may be little tweaks to the rules that can benefit the players. These same variations are not legally permitted in traditional currency online casinos, contributing to the increased popularity of crypto casinos.
3. Why Crypto Casinos Are Under the Microscope
Online casinos that operate with traditional fiat currencies operate under defined regulations. Under these regulations, all payments can be traced back to every player that makes the transaction. The same goes for the dealers and the casino operators. 
However, one cannot say the same about crypto casinos. They are purely digital, which transforms auditing into quite a challenge. For example, it is difficult to guarantee that cards have been shuffled fairly and randomly. Moreover, when the player identity is hidden due to crypto transactions' anonymity, a fair business practice also comes into question.
Many crypto casinos only require a few details for someone to open an account, such as an email and a login. With gambling being illegal in many parts of the world, crypto makes it tough to regulate and ensure that those playing are allowed to do it in their respective territory.
These are just some of the challenges that crypto casinos pose to the authorities as the digital economy starts to take shape. Yes, there are plenty of advantages to crypto casinos, but it's just as important to consider the challenges too.
4. Legal Aspects Of Crypto Casinos
With the above information in mind, running crypto casinos in the United States, for instance, remains illegal. Most crypto casinos are registered and run outside of the US. Users worldwide (including those from the US) can register with these casinos anonymously, making it very hard for the authorities to maintain control.
The lack of transparency also poses a challenge in collecting the actual data needed for the regulations to be set.

In the case of the Malta Gambling Authority (MGA) license, for instance, it is possible to operate a cryptocurrency casino. However, the process is lengthy, requires special authorization from the regulatory body, and involves various limits, which makes it an unworthy effort for many casino operators. Mr Bit Casino, for instance, had to withdraw cryptocurrency from their offerings and re-brand themselves into an ultra-modern cyberpunk casino due to the various restrictions imposed by the regulatory body. Therefore, and even though Mr Bit Casino was among the first operators to introduce cryptocurrency payments, the idea had to be abandoned in favor of a more traditional approach. 
5. Impact Of Crypto Casinos On Crypto Transactions
There isn't much public information available on cryptocurrency, making it difficult to see how crypto casinos impact the industry as a whole. 
That being said, in the case of Bitcoin, for example, there is some limited information available. For example, back in April 2012, it's understood that the "launch of the gaming site SatoshiDice.com was sufficient to boost the total number of daily bitcoin transactions nearly five-fold." 
In reality, crypto casinos are taking in more and more transactions ever since. The situation is very likely to continue heading towards the same direction, facilitating cryptocurrency usage in online casinos.
The Bottom Line
No matter if it's with digital currency or traditional fiat currency, online gambling will always be at the center of the debate around safety, ethics, and transparency. Having said that, crypto casinos are the safest place to play online today. 
Players must always do their research to ensure they're playing on a trusted site and their funds and sensitive information are safe.