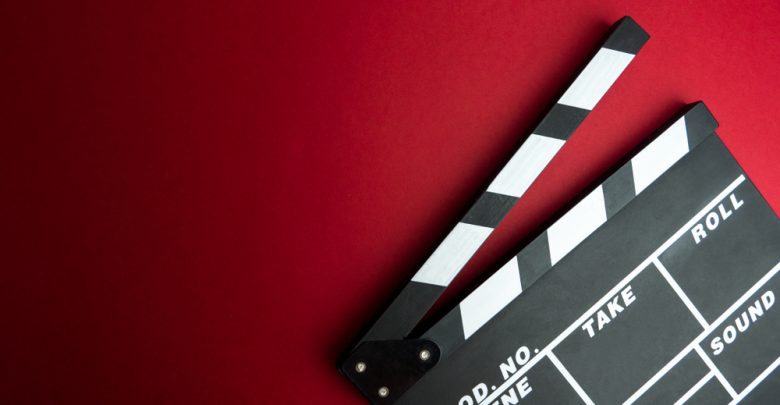 Casino movies are a pleasure for many people because they provide us with many different perspectives of the gambling industry.
When we can't or don't want to visit a casino ourselves, they familiarize us with the unique casino atmosphere.. 
With that being said, there is one major downside to casino movies: they often present casino games as a way to make a quick buck.
This can sacrifice much of the storytelling, making it difficult for us to get invested in the characters and believe the story on the screen.
Some people give up after one bad experience, but with so many decent casino movies available, you need to try a decent one before giving up completely.
This is why we have compiled a list of the best casino movies since 1994.  With so much excellence, surely you will find at least one movie to like. 
Regardless of whether you're looking for something that delves into the past mob affiliations with casinos, or something a little more light-hearted, we guarantee you'll enjoy at least one of the recommendations on our list.
Maverick (1994)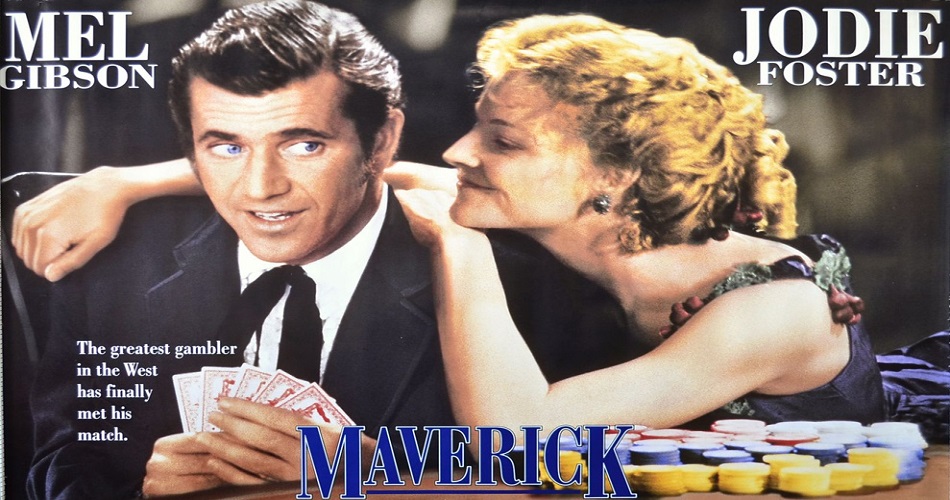 Casino movies often fall into the trap of being all action and no humor, but Maverick is one among a well balanced minority that provides both. 
The film's main character, Maverick, is a gambler who uses con artist tactics to try and win the three thousand dollars he needs for an upcoming poker tournament.
It's easy to be fooled into thinking this is a traditional mob film, but Maverick makes it clear from the start that he doesn't follow anyone else's rules. 
Instead, he creates his own, carrying out a number of unique tasks to retrieve the money in a light-hearted manner.
The peculiar characters he meets along the way who threaten his ability to enter the tournament with their ridiculous antics, will leave you laughing from start to finish. 
Casino (1995)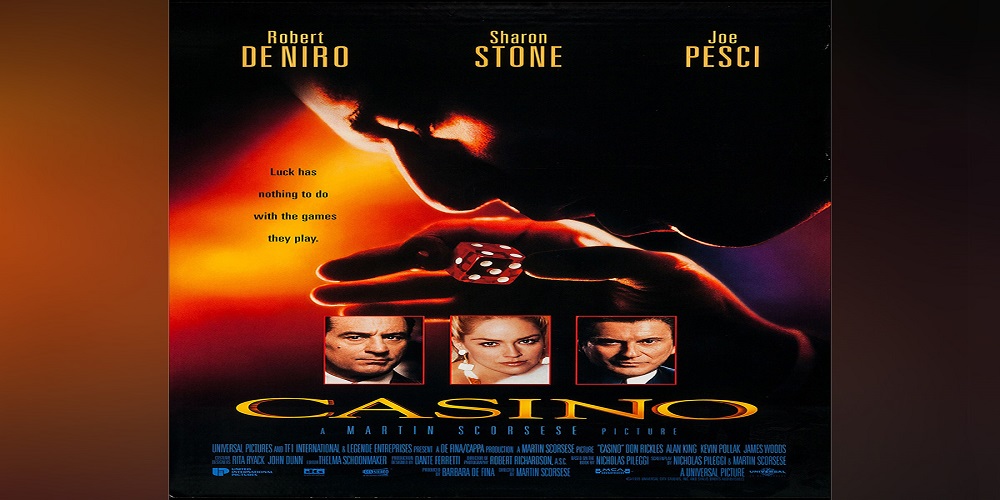 Speaking of the best casino movies, a list like this wouldn't be complete without mentioning Casino. 
Although this was created in the mid-90s, it's set in the 70s and 80s, portraying the state of the gambling industry at a time when mobs were being phased out in favor of big corporations. 
Main character, Ace, is a low-level mob member who is caught up in this drastic change to the industry after he's forced to run Tangiers Casino.
Despite previous mistakes, he sees this as an opportunity to prove his worth, doing everything it takes to make the casino a success.
For a while, this desire works, but when a casino is run by a mob, the situation was never going to stay that way forever. 
Even his hardest efforts to remain clear and by the book don't help him this time, and it's not long before Ace begins to face an increasingly common number of risky situations. 
Over the course of the two-decade battle between mobs and bigger corporations, Ace is forced to make a number of dangerous decisions that threaten his life and the future of his casino. 
By far one of the best movies documenting this time period, it has received a glowing 8.2 rating on IMDB, so it's definitely worth investing a few hours of your time. 
Rounders (1998)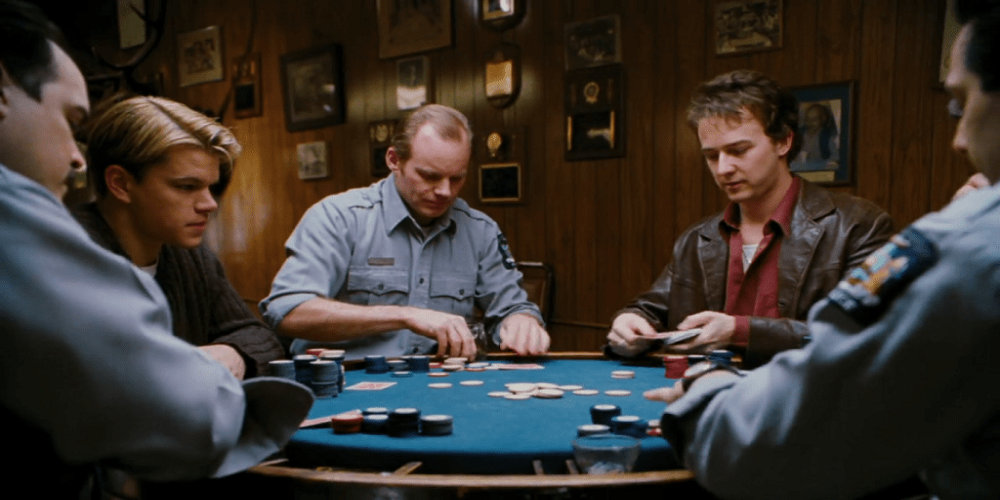 Rounders is a suspense thriller that portrays the challenging story of main character Matt McDermott. 
Having had a love for gambling from a young age with a desire to one day enter the World Series of Poker, McDermott eventually gives up this dream to become a responsible adult. 
With his gambling days behind him, he finds a girlfriend and starts law school, but this is all threatened when his childhood friend is released from prison.
Faced with loan sharks, McDermott steps in and decides to revisit his past in a bid to help his friend pay off his loans. These poker games carry more than the traditional risks, with McDermott regularly playing against potentially fatal consequences. 
In addition to this, it's imperative that McDermott hides this life from his girlfriend and law school executives if he has any hopes of returning to his new life. 
With pressure mounting, the question of whether he can remain secretive is called into question several times throughout the movie. 
This film is guaranteed to leave you searching for answers, and you may be surprised by the outcome.   
The Good Thief (2002)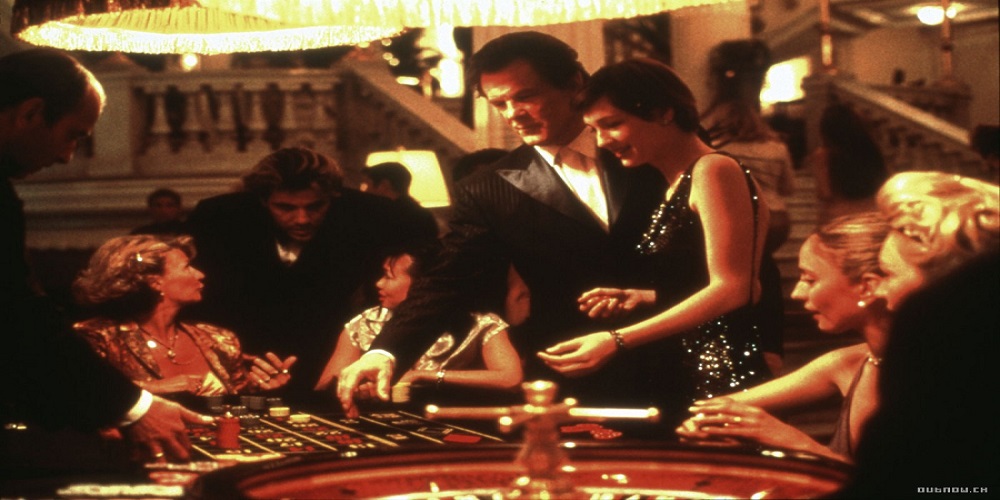 The Good Thief portrays a common TV trope of the relations between the gambling industry and criminal acts.
Set in the French Riviera, it follows the story of aging gambler Bob Montagnet as he creates a cunning plan to win back some of the losses from his long gambling career. 
Even with very little experience, Montagnet manages to pull together a team of similarly-minded people to help him pull off a plan to rob a Monte Carlo casino. 
Blinded by his rage and desperation for money, he fails to consider that these cunning characters may not be as trustworthy as they seem.
Unbeknownst to him, someone spills his plans to the police before he's even had time to make a move, making this plan even riskier.
Throughout the movie, you will see a gambling-addicted man do whatever it takes to succeed, despite the odds stacked up against him. 
Whether he succeeds with his plan and makes it out alive is the question that will leave you sitting on the edge of your seat until the very end.
Revolver (2005)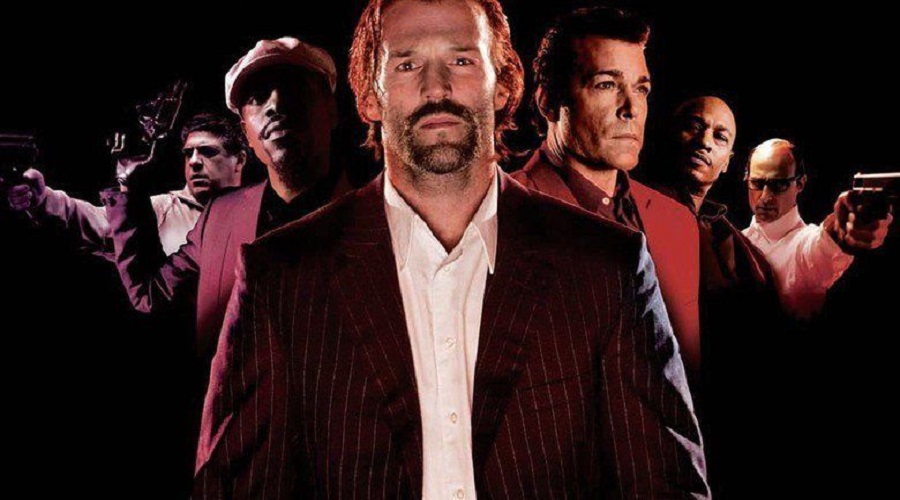 Revolver is one of many casino movies that tell a story across a number of years, starting when the main character and previous gambler Jake Green is released from prison following a seven-year stint in solitary confinement. 
For the next two years, he spends every moment possible gambling to amass the money necessary to seek revenge on the person who put him in prison.
When the time finally comes to seek revenge against Dorothy Macha, a violence-prone casino owner with a serious reputation, things don't quite go to plan. 
After enacting the first stage of his plan, Green runs into difficulties with his health and is later told that he has a rare disease and will die in just three days. 
While dealing with this, Macha puts out a hit on his life, and Green must put his faith in loan sharks in order to protect the precious moments of life he has left.
At this point the medium changes. Through the use of flashbacks and narration, we are taken through the last days of Green's life, to explore the schemes and danger with which he lived for so long. 
Another crime-based drama, Revolver does have an uplifting ending that will make you want to see the good in all people—even if it's only a temporary effect. 
Casino Royale (2006)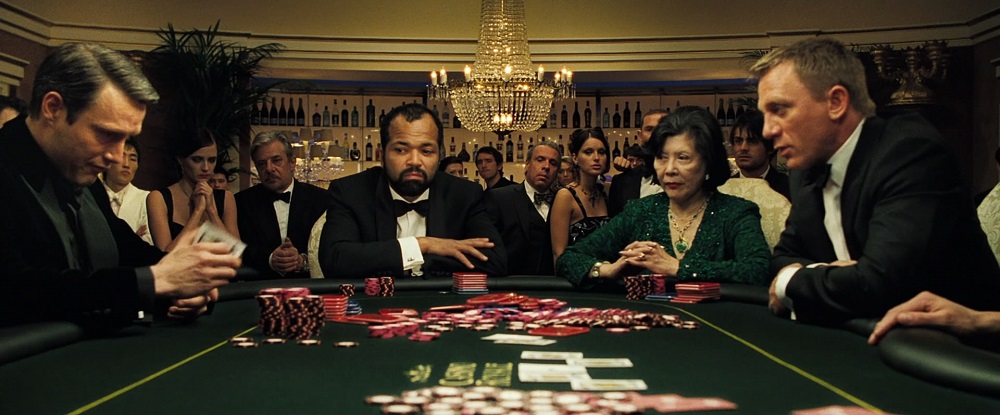 A list of casino movies wouldn't be complete without an honorable mention to James Bond, a gambling expert. 
Casino Royale is one of the best-loved James Bond movies for many fans, partly because it portrays the first mission he takes as 007.
This mission occurs after Bond learns that Le Chiffre, an organization that funds terrorism, plans to raise money in a high stakes poker game.
To make sure this doesn't happen, the Secret Service provides him with a license to kill and sends him to play against them with the aim of toppling the organization. 
This is by far the most dangerous poker game Bond has ever played, but with high stakes and fierce competitors, will a win really secure his safety?  
21 (2008)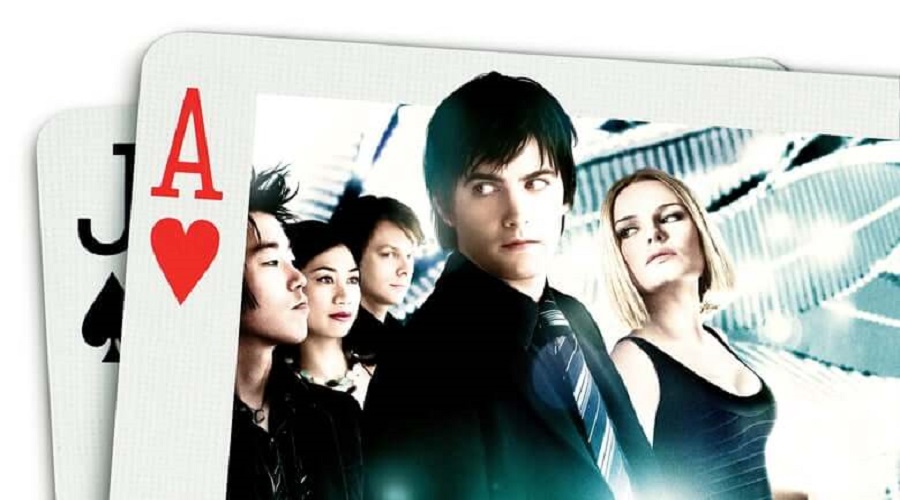 21 is a casino movie that follows the life of Ben Campbell, a highly intelligent student from MIT who strives to succeed despite his disadvantaged upbringing. 
This need to succeed leaves him hoping for a scholarship that will allow him to transfer to Harvard School of Medicine. 
It isn't long, however, before his background comes back to haunt him and he realizes he can't afford the $300,000 it would cost to get him through four or five years of schooling. 
Just when he thinks his dreams are over, he is introduced into a small secretive club run by his math professor, teaching participants the skill of card counting at blackjack.
Blinded by his dreams and ignorant to the consequences, Campbell joins the club and it's not long before he and his fellow students are able to fleece thousands of dollars at local casinos. 
Like many other students, he soon becomes fixated on greed, and it will take something big to stop him in his tracks.
The movie is based on a real story about 6 students from MIT, who were trained to become experts in card counting with the sole purpose of cheating in casinos. 
To see how this unfolds and the potential consequences of doing so for those once sold a dream, this is one casino movie you should add to your list. 
The Hangover (2009)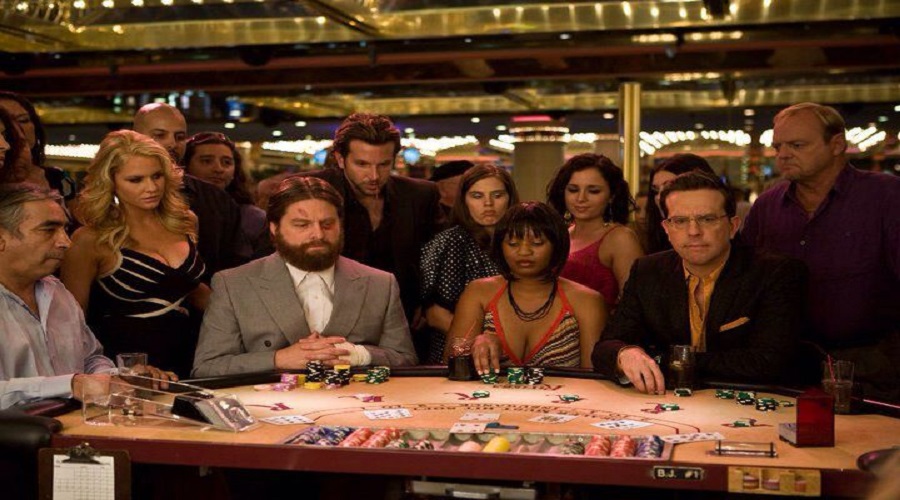 The Hangover is a feel-good movie that will leave you laughing throughout, providing the perfect pick-me-up whenever you need it. 
This show is about four men—a groom and his best friends—and the bachelor party they have planned in Las Vegas.
With a night of casino-playing and drinking behind them, the groom's three best friends are shocked to wake up in a hotel suite the next day with no recollection of the previous night's events. 
This isn't the only problem they face, however. The groom is nowhere to be seen, and there are just a few hours until his wedding. 
To make sure everything continues running to plan, the three best friends quickly take to the streets of Las Vegas in an attempt to find their friend before he misses the wedding.
With comedic mishaps throughout delay the friends at every corner, as the chances of finding the groom become ever more fruitless.  
Although admittedly this movie isn't completely based in a casino, there are a few casino moments to enjoy, and the general Las Vegas gambling vibe makes this movie a contender on this list. 
Molly's Game (2017)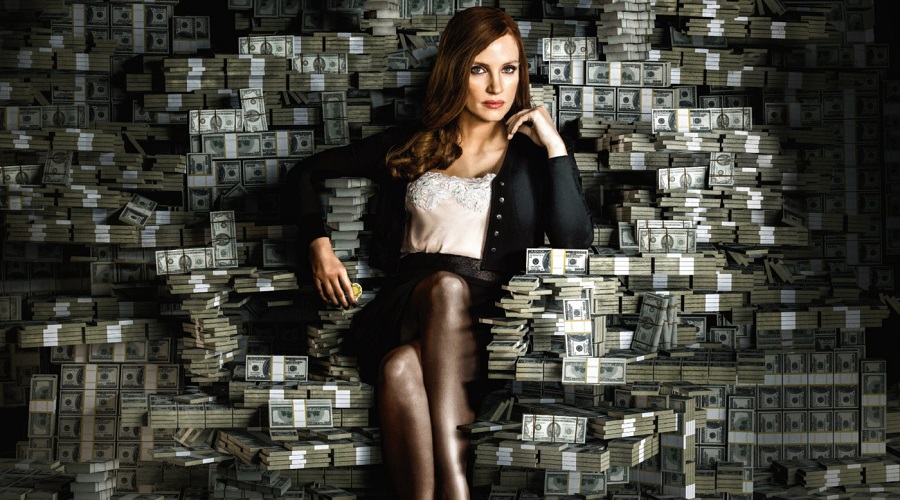 Molly's Game is one of the latest films to feature a casino setting.  It is based on the true story of Molly Bloom, an Olympic-class skier with a darker side to her that most don't know.
At the height of her decade-long career running high stakes, underground poker games, she had attendants from all different career paths. 
From Hollywood royalty to sports stars and even business titans, it's not long before, unbeknownst to Molly herself, the Russian mob becomes involved. 
The film itself brings to life an exhilarating story of an empowered woman making the most of a male-dominated industry. Through the highs and eventual lows that occur, you will be on the edge of your seat from start to finish. 
If you have previously heard about this case and think you know everything, you don't. This story goes beyond what the tabloids told the world to explore what really happens when the good girl goes bad. 
Summary
The truth is, if you are able to search for them, there have been many hidden gems when it comes to casino movies over the last few decades.
From more thriller movies like Molly's Game and The Good Thief to more light-hearted titles like The Hangover, you're bound to enjoy something on your list.
The good thing is that the great selection provides you with several options if you plan to have a casino-themed movie night with a group of friends.
What better excuse to make some popcorn and settle down in front of the TV with those you appreciate?
Besides, watching casino movies is a great way of practicing for future games, if you're a novice player.