Casino News
Man from Mexico wins 920k progressive jackpot in Vegas for Face Up Pai Gow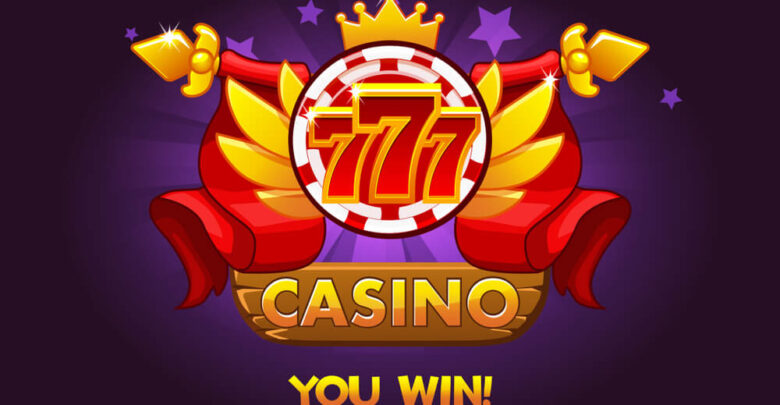 A visitor from south of the border enjoyed Planet Hollywood so much, he came back for a second visit. And that second visit is when he hit the big jackpot.
Edgar Fabian Estrada Madrigal of Mexico won $920,728 on a mega progressive jackpot while playing Face Up Pai Gow at Planet Hollywood. Madrigal's winning hand was a straight flush, which he hit after playing for just 30 minutes. At first, he just stared at his big win in complete disbelief.
He plans to invest the money, set aside a portion for education, support his family and move them into a nice apartment.
Planet Hollywood stands where the iconic Aladdin Hotel Casino once stood. The glamorous, Hollywood-themed casino resort also is home to the Miracle Mile Shops; the 475,000 square foot shopping center is home to 170 shops, live entertainment venues, and 15 restaurants.
Big Winners All Over the Las Vegas Valley
Las Vegas is not just The Strip, but also includes many suburbs spread across the valley. In fact, The Strip is not in Las Vegas at all, but in a town named Paradise.
You'll find slot machines not only in casinos, but also in grocery stores, drug stores, and gas stations all across the state. Nearly every business that can afford a modest gambling license has slot machines. You never know where or when you'll hit a big jackpot when you visit the Las Vegas Valley!
Green Valley Ranch
One lucky slot player turned a $2.64 bet into a nice, fat $10,539 jackpot at the Henderson casino resort.
Green Valley Ranch is just one of the hidden gems off The Strip. Nestled in an upscale neighborhood in the East Valley, the Mediterranean-themed resort features 495 opulent rooms and a luxury spa.
In addition to the 143,891 square foot gaming floor, this family-friendly casino resort also features spaces for the kids.
Plaza Hotel Casino
A player named Lorna hit a grand slot jackpot of $10,315 at the towering, 995 room downtown hotel-casino.
The Plaza is located at 1 Main Street, at the location of the old Union Pacific train station. The train station was torn down in 1970, to make way for the Union Plaza Hotel Casino (now, just the Plaza Hotel Casino). The property features a rooftop pool and twelve pickleball courts; in fact, The Plaza hosts the Las Vegas Pickleball Open.
Sam's Town
Yolanda was indeed fortunate when she hit a $16,127.55 progressive jackpot playing an 88 Fortunes machine at the iconic, east valley Sam's Town.
Located in the Sunrise Manor neighborhood, Sam's Town doesn't look like much from the outside. However, that unassuming exterior conceals quite a few surprises. For example, "Mystic Falls Park", is a huge glass-roofed rain forest atrium with an impressive waterfall at the center. Visitors can take a seat near the waterfall for the spectacular Sunset Stampede Laser Light and Water Show. The show takes place throughout the day.
Sam's Town is also a place where locals pop in for a quick bite to eat; the property also hosts around a dozen restaurants, including Las Vegas' local favorite, Roberto's Taco Shop.
Sunset Station
A lucky player dropped $1.76 into a slot machine at Sunset Station for a huge progressive jackpot of $21,706.17.
The ornate, fantastic facade of Sunset Station in Henderson is hard to miss. The fabulous resort on Sunset Road has it all, including a bowling alley, fine and casual dining, spa, and one of the largest, most luxurious pools in the valley.
While the exterior appears to be an ornate mix of Spanish, Mediterranean, and Moroccan architecture, the interior décor is cool, sleek, and subdued. The lobby, lounges, and rooms feature simple, modern Mediterannean-inspired furnishings in chocolate brown and white. Sunset Station is truly a relaxing getaway far from the glitz of The Strip.
Treasure Island
Joe L, Bud Light in hand, scored $11,402.18 playing a Dancing Drums progressive jackpot machine at this Strip casino.
Treasure Island has 2,884 rooms and a 95,000 square foot gaming floor. While the resort initially sported a family-fun pirate theme, that was scrapped after 10 years. Today, Treasure Island presents a sophisticated and sexy image; TI is home to Mystère by Cirque du Soleil. Treasure Island also offers its guests fine and casual dining options, shopping, and spa services.
No matter where you are in the state of Nevada, you have a fair chance of hitting a life-changing jackpot. From across the Las Vegas Valley to the border casino towns of Mesquite, Pahrump, Jackpot, Laughlin, and Wendover, slot machines are everywhere. In all, Nevada has close to 500 casinos sprinkled all over the Silver State.