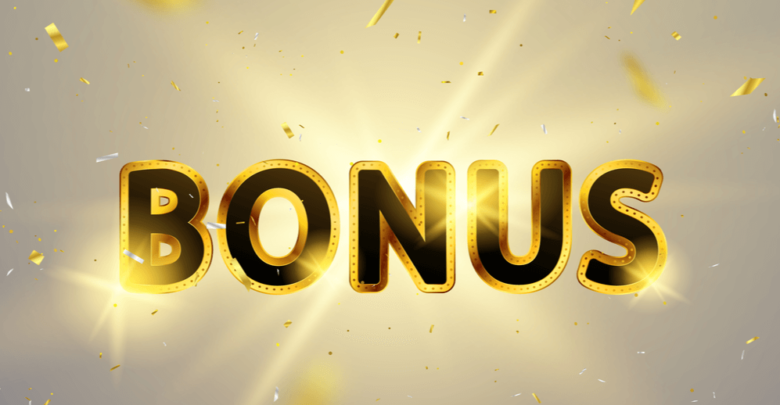 Whether you're a seasoned gambler or just starting out, online casinos have got bonuses ideal for you. The trick, of course, is finding them. With hundreds of gambling sites currently available, and many of them offering similar bonuses, it can be a case of sorting the wheat from the chaff.
We've got a few handy pointers to help you find the best casino bonuses. From tips on how to choose a reputable online casino, through to all the different types of bonuses, we've got all the information you need.
Deposit Match Bonuses
We'll start with one of the most common offers found at online casinos. A deposit match bonus does exactly what it sounds like: whatever you deposit is matched by a set percentage, which you receive as bonus funds.
For example, if a casino offered a 100% match, with a minimum deposit of $10, you'd get an extra $10 credited to your casino account for a total of $20. Some online casinos offer huge match bonuses up to $1,500 or even more.
Deposit match bonuses can usually be found as part of an online casino's welcome offer, although sites also offer this bonus as part of other promotions, like as part of a weekly deal. This makes users want to engage with a casino, and investors super optimistic about the future of online gambling.
Free Spins
Another common online casino bonus is free spins. They're often packaged with a deposit match promotion, but can be found as a standalone bonus from time to time. Free spins let you play online slots without having to use your own money, and as such are a very attractive bonus for players of all levels.
The only real downside is that free spins are usually tied to specific slots and not often popular titles either. So if you're hoping to spend yours on your favorite slot, you may have to shop around.
No Deposit Bonus
This offer is the least common bonus, although not impossible to find. An online casino with a no deposit bonus means you get a reward without having to spend any money at all.
For example, a casino might offer free spins to all registered players if they log in on Wednesdays. Some casinos implement a 'free prize wheel' where you can get a spin every day to win bonus funds or actual money, at no cost to you. Other casinos might offer no deposit bonuses as a reward for repeat play, or link them to a promo store.
Bonus Codes
Many online casinos use promo codes, either for new players or as part of online promo stores. While they're not bonuses themselves, promo codes usually unlock or increase existing offers.
For example, you might find a code you can use when you register with an online casino to boost its welcome deposit match by 30%. Or it might be a code where existing casino players could save up loyalty points to 'buy' a code that gives them 100 free spins.
The one thing to pay attention to with bonus codes is how to redeem them. For welcome offers, they'll often be a specific box you'll need to enter the code into. Otherwise, an online casino may have an 'opt-in' rule, which you should be able to find via your casino account page.
Wagering Requirements
Almost every bonus you'll find will have wagering requirements. If it's a deposit match, you'll have to wager the bonus amount a set number of times before you can claim any winnings (e.g., $100 wagered 35x). These x amounts do vary, but if you find a casino that asks you to wager bonus funds more than 40x, we recommend you look elsewhere.
Also be aware that different casino games often contribute varying percentages towards these wagering requirements. For instance, one casino might consider slot wagers as counting 100% towards the requirement (so for every dollar you bet, you're meeting the requirement by that same amount). Other casinos might only consider slots to count as 50%, and so on.
Reputable Casinos
Finding an online casino with a bonus you like, and reasonable wagering requirements, is just one step to a safe and fun gambling experience. Less than legitimate sites may use attractive bonuses to lure in unsuspecting players.
Always pay attention to a site's license. Ensure it's properly accredited in your state, or at least with a recognized international gambling commission. As a general rule of thumb, online gambling sites with licenses from the Malta Gaming Authority and Curacao are considered reliable and safe.
Where to Look for Bonuses
Online casino sites are the most obvious place to look, but some of them hide their bonuses and promotions behind registration. There's nothing inherently wrong with this; it's simply a common tactic to encourage people to sign up.
A Google search is always an easy option, but then how can you choose between all the sites that promise bonus codes and exclusive offers? Even though these kinds of sites are now commonplace, their bonus codes may have expired by the time you use them.
There are two particularly reliable sources you can try for online casino bonuses. One is software developer websites. Many link directly to online casinos offering bonuses, sometimes even promotions directly tied to games from that developer.
The other is a relatively recent example of social gaming, Social Tournaments, that features free casino tournaments with money prizes and links to casinos with applicable bonuses.