World News
Love Betting On Cricket? You May Be Doing It Wrong!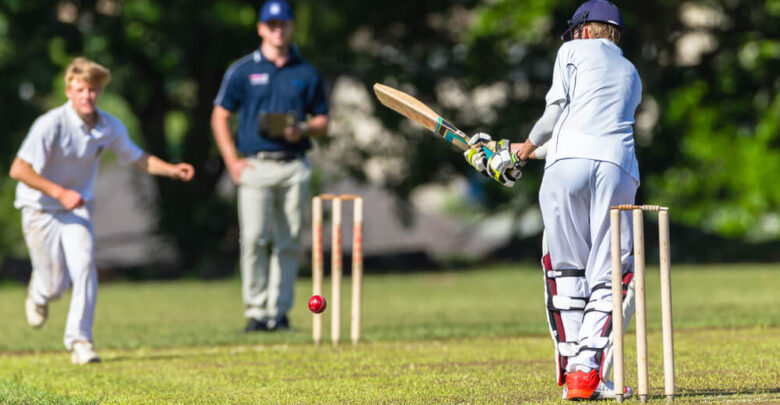 Sports betting dates back to the early Romans. People from then to today enjoy putting down money to support their prediction of the outcome of a contest. In today's sports world, betting occurs on most any kind of sporting event along with other activities held as part of that sporting event. One of the most popular sports for gambling is Cricket. The game is particularly huge for sports betting in India but that interest has expanded to other parts of the world. Cricket bets were typically focused on selecting the winning team of a specific match. That has evolved to where several other bets are commonly accepted as part of a cricket match or series of matches.
A Closer Look At Common Cricket Bets
There are several ways to wager on a cricket match. Below is a shortlist and explanation of a number of these regular betting types. Think of this as your personal set of free cricket betting tips.
Toss
This is a simple bet that revolves around the coin toss. All a bettor has to do to win this bet is to correctly select which team wins the toss. The odds offered for this type of bet are usually 10/11. This is instead of an even money bet as 10/11 gives the bookmaker a small, but guaranteed profit. The toss bet can be enhanced with the prediction of whether the captain of the team winning the toss will elect to bowl or bat first. To win this bet, a gambler must predict the toss and bowl or bat correctly as a single bet rather than a two-part bet.
Odd or Even Runs
This type of bet puts a gambler in the place where the prediction is if a team's total score will be either an odd number or an even number. Scores that end with a zero, like 30 or 50, are considered even scores. The odds on this type of bet are usually 10/11 to ensure that the bookmaker can earn a bit of a profit for taking these bets.
Match Score
The final total of runs scored by a team in a match is the focus of this type of bet. The bettor does not predict the exact total but can select a range. As an example, if a team scores 274 runs, the bettor can select a range of 270-280 runs for the bet. The odds on this type of bet vary but are considered attractive to encourage bettors to participate.
Over/Under Score
The prediction a bettor has to make in this type of bet revolves around the total number of runs scored of both teams in a match. Rather than guessing the total, the bet is to predict if the run total falls either over or under a certain pre-determined figure. The odds on this type of bet hovers close to even money.
Top Scoring Batsman
The goal of this bet is to correctly predict which player from a particular team will score the highest number of runs. The prediction can be for a single match or a series of matches.
Top Bowler
This is a bet that is much like the Top Scoring Batsman bet only this time around, a bettor must correctly select the batsman who takes the most wickets. Again, this bet can be for a single match or a series of matches.
Power Play Scores
The goal of this bet is to correctly predict the number of runs scored during either a T20 or one-day international tournament match.
A Closer Look At Specialty Cricket Bets
Betting on cricket matches is not restricted to just common bets. Many specialty bets have tougher odds, but payout well to the winners. However, these types of bets are a bit more complicated. Here is a breakdown of a few of these extra ways to wager on cricket.
Accumulators
These are some of the most interesting bets available. Because of the complexity of these bets, they are more attractive to experienced bettors however, beginners can do well with them. An accumulator bet is much like a multiple bet. What this means is that to win this kind of bet, you must correctly predict many different selections. In the way that most accumulators are built, a bettor must get each of the predictions correct, although there is a type of accumulator bet where one incorrect selection out of the bunch will still pay. The advantage of accumulator wagers is that the return to bettors is rather incredible. Bookmakers offer spectacular odds on accumulators as the likelihood of a single bettor getting 2, 3, or 5 bets correct is low.
Build Your Own Bet
This is another exotic type of betting opportunity. Essentially, a bettor can suggest a particular bet to the bookmakers and they will offer the odds for that specific bet. An example of some of the unusual bets that can come from this pool includes which game official will call the first penalty, which team will wear what color jerseys, what advertising signage will appear first, and so on. The best thing about building your own bet is that a bettor can become very creative in the formation of any bet that the bookmaker accepts. Plus, bookmakers are a crafty bunch and are not normally shy about taking bets that they see an edge that will produce a profit for them.
Final Thoughts
Cricket is an exciting game that has gained in popularity far and beyond just in India. The speed with which a match is played has made cricket an attractive sporting event for sports betting. As a result, several betting options have been developed just for this game. Bettors have a good time making their predictions and watching the matches unfold. The choice of betting options is not huge, but depending on the type of bet, the return can be quite lucrative. When you add to this the potential that comes from accumulator-type bets, and it is easy to see why cricket has become such a popular choice for gamblers.