How To Guides
POLi Online Casinos in Australia: Everything You Should Know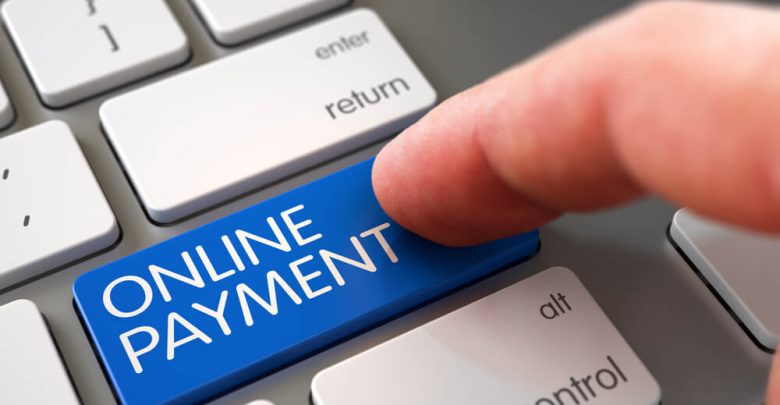 Have you ever wished to deposit money directly from your online wallet or banking account? If you haven't, then know that this is possible, but only in some countries. Several companies have developed products that allow gamblers to complete casino transactions without opening new accounts or registering any credit cards.
POLi Payments is one of the most popular examples of such services. Since its establishment in 2006, POLi has helped punters from various parts of the world make deposits to their accounts easily.
If you love gambling online and you are looking for reliable, safe, and reputable gaming platforms, there are plenty of options to choose from. Continue reading to learn more about these unique gambling websites.
Why You Should Choose POLi Online Casinos
POLi is a short form of pay online. It is a payment option that allows gamblers to securely transfer their funds without using much effort. This payment option is popular in Australia and New Zealand, but it is expanding to other countries. POLi is part of the Australia Post and Centricom Pty. Ltd owns and operates it.
The moment this payment method was launched in Australia, it had the integrity and credibility to attract potential customers and establish a great user base. Gamblers saw the potential and need for using this service to make easy and trouble-free online payments. Therefore, as the customer base expanded, so did the payment service, and here are the reasons why you should use it when depositing funds to your online casino account.
POLi Offers Premier Security
POLi has many top-notch security measures in place, including 2048-bit SSL encryption, to ensure that its customers' sensitive information is well-protected. Additionally, it has certificates of audits, and since you do not share your debit or credit card details with a POLi online casino, this payment method proves to be a perfect option to use for deposits.
Also, given the fact that you do not need a debit or credit card to transfer your funds successfully, you're not only safe from falling into card debts but also protected from identity theft.
Transactions are Fee-Free
POLi is a payment method that is designed to provide gamblers with safe, fast, and free transactions. Whenever you want to pay any merchant or deposit funds to your casino account, you will not be charged any fee. However, when using this payment method, you should take into account that your bank or financial institution may charge some cash for processing the transactions.
POLi Is Easy to Use
POLi provides you with the advantage of making easy and quick online transactions. This's especially important for punters who love instant deposits. The best thing with this payment method is that you do not need to sign-up with it in order to deposit your cash. You only need to connect it to the bank account once you're ready to deposit money to your online casino or purchase an item.
Currently, there are lots of POLi online casinos for punters to pick from. This means that with this payment method, you are sure to find an online casino that meets all of your needs and requirements.
POLi Is Mobile-Friendly
Since many online casinos offer their customers the opportunity to play on portable devices, it means that transactions should also be done on the go. The best thing about POLi online casinos is that users will be in the position to use this payment method even if they're playing on their tablets or smartphones.
To make the payments of punters easier, POLi allows for secure and fast transactions on every device. Whether you're on your computer, tablet, smartphone, or laptop, you can be sure that you'll be able to deposit your funds in no time.
How to Use POLi
When it comes to making deposits, you will first need to sign-up with one of the best gambling sites in the industry. And if you are not able to choose the best one from the thousands of sites available out there, here's a comprehensive POLi casino list that provides lots of options.
After creating an account, visit the banker or cashier page of your respective casino, and there, you should be able to see a POLi option. Once you have selected this payment method, you will have to choose your banking institution from the available list. Next, you will be required to log into the bank account, and from there, depending on the bank's procedures, you'll take some steps to complete your transaction.
After completing the payment, you'll receive an electronic receipt. The cash that you have deposited into your casino account should be available instantly to allow you to play your favorite games right away.
In terms of withdrawals, gamblers who choose POLi as their deposit method will need to create an account so that the service can identify them and prove that they are who they're claiming to be. To create an account, you should visit the official website, and provide all the required details. You should keep in mind that a small transaction fee will apply when making withdrawals. The fee is always around $0.30 and 0.90% of the transaction amount.
Final Thoughts
POLi is a reliable, efficient, and easy-to-use payment method that allows users to transfer funds to and from their online casino accounts through their respective banks. The service is available across multiple devices and doesn't charge users for making purchases or depositing cash to their casino accounts.
The great thing about these online casinos is that they come with lots of attractive bonuses and other goodies. So if you love gambling online and you are looking for the best casinos to join and play at, then POLi gambling websites should be your final destination. Join one of them and enjoy the top-notch services and benefits that it offers.