Casino Big Wins
Poker Player Wins Grim Bet on 100k Death Count Over COVID-19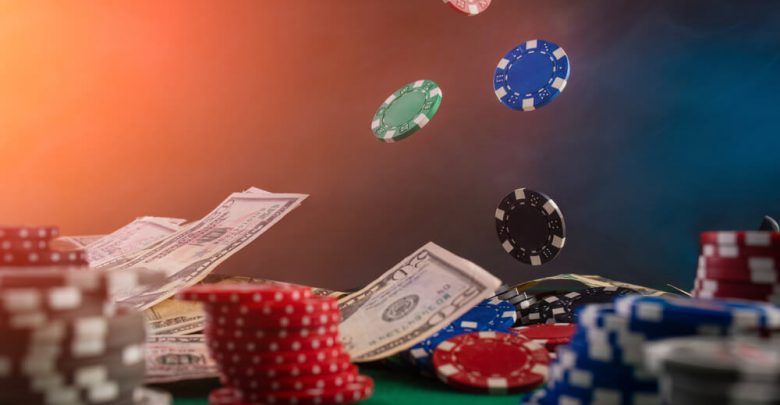 A professional poker player who bet the US coronavirus death toll would hit 100,000 by September has won $10K.
Chris Hunichen's controversial bet came to an end last Wednesday, May 27, when the US hit the grim total.
The poker player had reached out to Twitter at the beginning of April for takers on the bet.
He wrote: "Want to take over 100k deaths from COVID-19 in US by September 1st. Must know you or if I don't you must post or escrow."
While the tweet was mostly met by disgust, Hunichen found enough takers on the bet to reach $10,000.
At the time of the player's proposition, the White House projected deaths from COVID-19 would be well below six digits. Hunichen, however, thought otherwise.
He has since announced his wins on both the $10,000 bet and another $2500 bet he made via Twitter, where the loser paid out and Hunichen donated the proceeds to the homeless.
His announcement tweet read: "100k deaths hit with 3 months to spare! Sad to see but on the positive, the deadly cases seem to be going down each day! For the money won on the feeding the homeless bets I will be matching the total 100% and donating dollar for dollar!"
The poker player has claimed he used the bet in order to raise awareness of the threat of the virus, rather than boost his bank account balance.
Hunichen has reportedly made $20 million over the course of his time as a professional poker player. He currently ranks at number 68 in the US, his last big win at Nassau, Bahamas, when he raked in $1,097,195 playing No Limit Hold'Em.
He told those criticizing the move on Twitter: "U guys seriously don't get it? I am not rooting for deaths and have already said I hope I lose.  But unfortunately too many f****** idiots refuse to take this seriously and refuse to stay home or practice social distancing. So it is what it is."
Hunichen said he had noticed people ignoring social distancing rules and was afraid of his own death due to his asthma, a condition that has shown to make the coronavirus especially life-threatening.
He told the Times: "Every day, I would see some kind of article where some 30-year-old or 35-year-old dies from this stuff. Honestly, I'm terrified. If I get it, I feel like that's going to be me."
The poker player also drew attention to a sports bettor, who had sounded his interest on Twitter on a bet with an over/under of 50,000 deaths by the end of 2020.
He tweeted: "Amazing the people that think I should take this down. Where was everyone that bet over 50k against empiremaker last week?  No problem with them? But now the number is doubled its a big problem?  That is part of the reason I'm offering the bet, to show the ignorance."
He reiterated to the Times that the bet was never about winning big. Hunichen said: "That wasn't what I was trying to do here. I was trying to raise awareness. This is really a bad problem and, if people aren't going to stay home and take it seriously, it's only going to get worse."
America's one-day death toll dropped below 500 on June 2 for the first time in over two months. It was the third straight day the toll had stayed under 1,000.
The number jumped back up towards the end of the week, however, with 1,036 deaths reported in the time between Thursday and Friday morning.
By early Friday morning, the virus had killed over 108,000 people and infected some 1.8 million in the US.
Meanwhile, parts of America have now started to open back up to the public. Las Vegas casinos reopened their doors on June 4, inviting players back to poker tables at a safe distance.