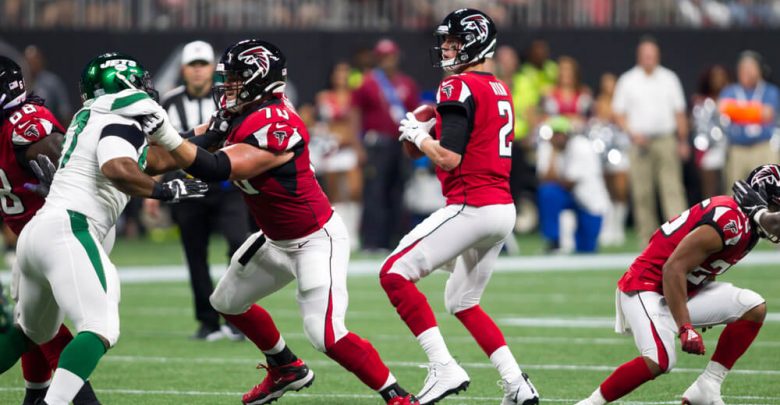 Online casinos have come a long way from only offer flash slots or low-quality poker rooms. Now the best options offer an eclectic mixture of slot machines, table games, and poker rooms. Many of the best online casinos are one-stop shops for all your gambling needs – meaning they also offer odds on horse racing and sports.
Since we are in full swing in the 2020 National Football League season – North America's favorite sport to bet – we will let you know what to look for at an online casino that offers sports betting. Making sure your online betting site has the qualities below is the first step in a successful season betting on the NFL.
1. Offer Competitive NFL Odds
No one wants to bet on NFL games if the return is low. A quality online casino should offer similar lines and odds to what is available at Las Vegas sportsbook. It is easy to check out the most recent NFL betting odds and lines at a Vegas sportsbook and compare them to the odds at an online sportsbook.  Online casinos and sportsbooks that cannot offer competitive odds – on the NFL or any sport – are unlikely to last. If you join a site and it abruptly closes operations, you risk losing all the money in your betting account.
2. Betting Lines are Posted Early
NFL betting is such big business you should start seeing odds for a team's upcoming game early. By early, we mean as soon as their current game and their upcoming opponent's current game finish (barring some injuries, especially to starting quarterbacks, which can delay lines). A good online casino will make sure game lines and odds are up early and open for betting.
3. Diverse Betting Markets
When you bet on an NFL game, you should have plenty of options. While wagers such as point spreads, game totals, and moneylines are the most popular, there is much more to betting on the NFL. The best online casinos with NFL odds offer player props – such as a specific player scoring a touchdown – and team props – such as how many points that team will have in a half. There are also game props – such as the first team to score or the race to 10 points – as well as alternative spreads and game totals. The sportsbooks at some online casinos may even take special requests if you ask early enough in the week.
The diversity of the market should reach a fever pitch for the Super Bowl. Crazy Super Bowl prop bets are one of the reasons it is the day of the year with the most betting. And you do not want to pick a betting site that limits your fun come the day of the big game.
4. Offers Live Betting on Games
Live betting is enormous now, and any online sports betting worth using offers it on every NFL game. Live betting is a fun way to get in on the action after kickoff. Live betting allows for unique wagers on NFL games. One popular option is what will happen on the drive. If you are using a site that does not offer live sports betting, it is best to take your money elsewhere.
5. Runs Promotions During the Season
Online casinos and sportsbooks know the industry is competitive. One way these websites compete for bettors is through promotions. The NFL is one of the most popular sports to find promotions. Whether it is bonuses at the start of the regular season, weekly free pick'em pools, or chances at big prizes during the Super Bowl, a quality football betting site will make betting on the NFL a rewarding and worthwhile experience.
6. Provides Information and Stats on Games
When you go to wager on NFL games, you should find information – especially betting stats – on the website. A reputable site should provide you with where the odds opened and how the public is betting. Providing information to bettors helps the sportsbook build trusting relationships. It is also a useful tool to help you make better wagers on the game. It may take a while to find all the information on the website. However, spending some time learning the website and finding everything it offers – NFL betting or otherwise – will help.