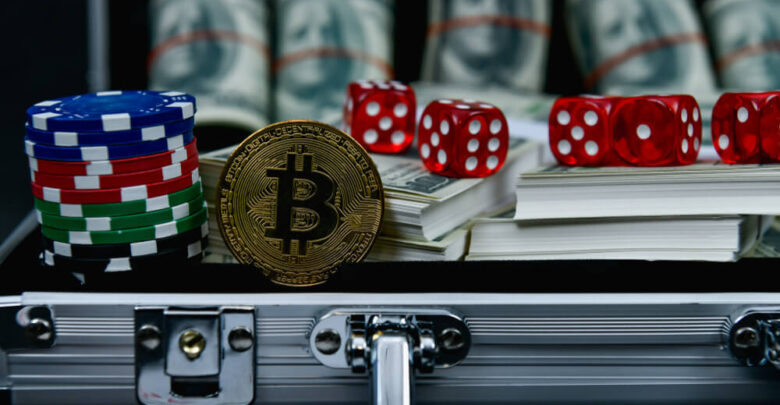 Cryptocurrency has become a viable means of payment across a number of online platforms and gambling sites have gotten on board as well. While online poker is completely legal in most countries, banks are known to block card transactions at times. Crypto assets such as Bitcoin have emerged as a payment alternative by some of the most popular online poker avenues.
Bitcoin used to be a currency only held and earned by the most tech-savvy people but 2021 has seen digital assets come to the fore like never before and anyone can now own BTC. A wallet doesn't take more than a few minutes to set up either.
Despite a huge price drop over the last few weeks, Bitcoin is stilk the world's largest cryptocurrency, as well as the first. It was worth $32,435.39 at the time of writing, per Coinmarketcap.com but had reached highs of well over $60,000 prior to Elon Musk triggering a plunge in May.
Bitcoin began the crypto revolution and has seen the development of over 10,000 different currencies, with new altcoins (any digital coin that isn't Bitcoin) launching almost on a daily basis. Cryptocurrencies are built on digital structures referred to as blockchains. The latter facilitates peer-to-peer cash transactions which are immutable as they are recorded in a digital ledger that requires cooperation between millions of nodes for any one transaction to go through. Someone attempting to hack a blockchain would have to alter every single node in the chain to steal assets or hide any bit of activity. However, there are ways of exploiting blockchains.
Cryptocurrencies are particularly attractive because they are decentralized, meaning governments or banks have no control over them and anyone could transact without having to seek permission. As of late, China has been waging war against BTC, having threatened to crack down on mining. Most recently, the Central Bank of China instructed local banks to stop offering customers any services related to crypto.
Regardless of the above, as well as the evident price volatility, currencies such as Bitcoin remain popular and are still being used as payment.
Bitcoin can be acquired in a number of ways. While one costs over $30,000 at the moment, one can purchase any fraction of the choice. So if you only want to spend $100 on some BTC, you can totally do that.
The first thing you should do if you're looking to get BTC is to open up a wallet. You could also head to exchanges such as Coinbase or CEX.io if you'd prefer the simple route as you could buy coins and have them stored right on there. Otherwise, you can download any number of wallets from your app store. Coinbase also has a separate wallet but some of the best around are Bitcoin.com, Crypto.com and Enjin. During the setup, you will need to write down a string of random words in a safe place that could be used to restore your wallet should you need to.
Purchasing is as easy as visiting an exchange such as the ones mentioned above and using a credit or debit card to buy. Other popular exchanges include Binance, Kraken, and eToro.
As mentioned above, a number of online poker sites accept crypto such as Bitcoin as payment and you're likely to find that some of the best online casinos in NJ are prepared to receive digital coins.
Below are some of the biggest poker sites on which players could pay in crypto.
Ignition Poker: Ignition is one of the biggest sites offering poker tournaments and their system facilitates anonymous gambling, which ties in nicely with crypto. There's also a feature that prevents multi-tabling so a single participant cannot play at more than one table. The site also has a neat instructional video showing players how to use Bitcoin to power their games. This site offers more games and various activities in which BTC could be used than any other site around.
Bovada Poker: Bovada is another top platform that accepts Bitcoin as a form of payment. They're also one of the most popular gambling/betting sites on the internet and have a weekly schedule offering small and mid buy-in tournaments, a lot of which have guaranteed prize pools.
BetOnline Poker: This Panama-based sports betting site is very US-friendly and offers poker games that visitors can enter by paying in Bitcoin. It's also a leading site on the Chico Poker Network. Users will find that there are several games through which they can win cash and various other prizes.
Black Chip Poker: This platform is another popular one among crypto holders and they're pretty strong proponents of BTC as they claim it's the fastest way to deposit. The site allows unlimited depositing and one Bitcoin withdrawal a day.