Industry News
6 Amazing African Casinos That Belong on Your Bucket List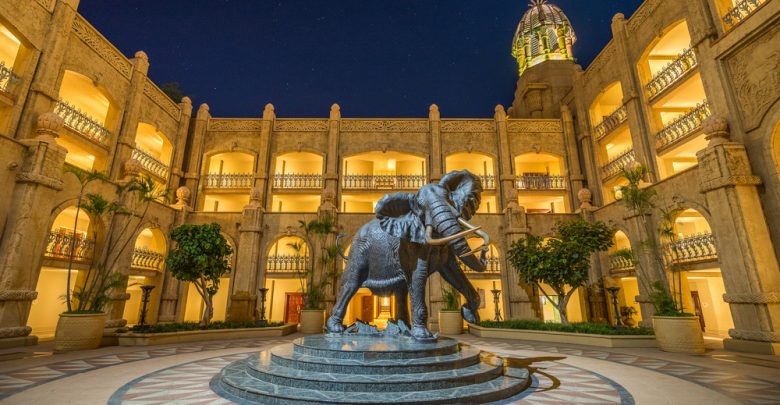 Most major capitals in Africa now host some of the best casinos in the world. Governments are recognizing the profits in this industry; therefore, they've fashioned zones where gambling is let to flourish freely. Into the bargain, the sector is expected to grow, and so is the demand for casinos.
Casino business in Africa has evolved significantly from the time when it was perceived as dark and uninviting. Nowadays, casinos are spread across the continent. And most are up to the standards of the finest casinos found in Las Vegas, Australia, and Macau.
In a move to attract players from anywhere in the world, lots of brick and mortar casinos in Africa as well offer an online experience. Countless online casinos offering great bonuses to new customers are sprouting all over the world, and Africa's are sprouting fast!
Over 30 African nations offer casinos and slot machines to its people, and any tourist interested in gambling. With more than 40 casinos, South Africa leads the troop. Other countries also famous for gambling include Botswana, Namibia, Morocco, Uganda, Zimbabwe, Kenya, Cameroon, Ghana, and others.
Africa is a large continent, and some of its best casinos are fairly spread out. From the many different gambling opportunities and venues, we've created a list of the best-known wagering hubs in the continent.
Sun City Casino -South Africa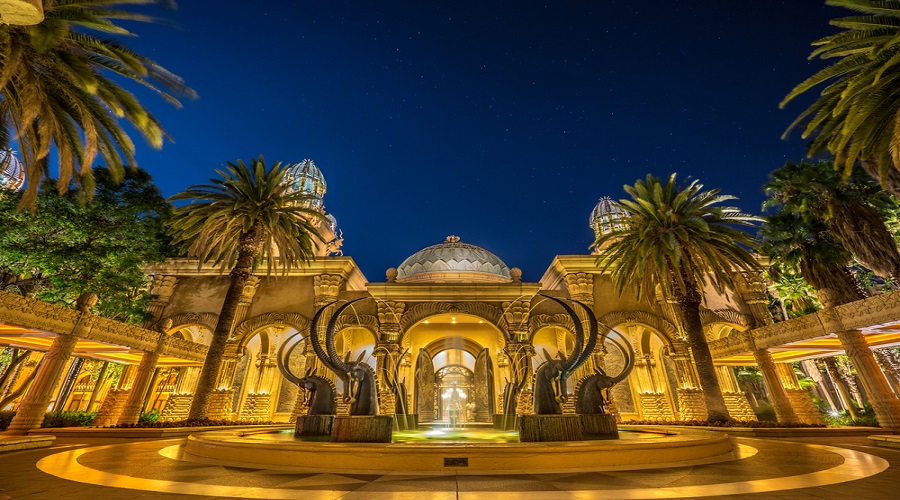 This iconic casino was first opened in 1979 by Sun International. Located 200km outside the city center, Sun City homes one of the biggest jackpots on the scene and one of South Africa's top casinos. The gaming floor covers a whopping 125,000 square feet, has 852 slots and 33 gaming tables to keep you playing.
With offers ranging from the famous Wheel of Gold Machines and Mega Duma to baccarat and slots, there's a wide range of games anyone could want. Besides, local players can earn VIP points, which can be redeemed for rewards like accommodation and showers.
Don't have the South African rand? Keep calm, the ATMs and cash desk facilities provided at Sun City take in all major currencies.
It's not all about gambling and casino…also an entertainment hub for your entire family. Of course, the Sun City features top show venues and hosts several shops, restaurants, safaris, and 2 golf courses.
Grand Palm Casino-Botswana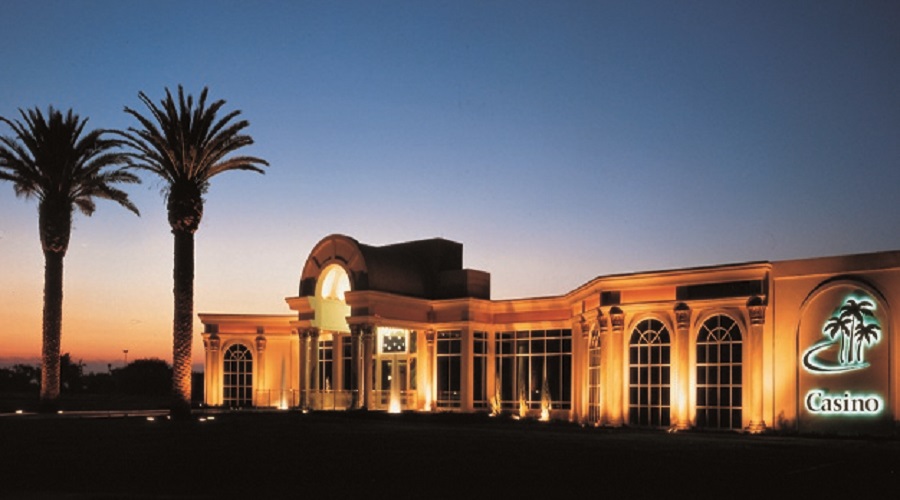 Flung by Peermont Hotels and Casinos in 1996, this Gaborone-based casino is arguably the largest in Botswana.
The Grand Palm also offers 150 gaming and video poker machines and has 16 tables. Plus, it includes a VIP offering in the Winner's Circle Loyalty Program and Diamond Drive. Moreover, the casino offers various entertainment and dining options.
The hospitable Grand Palm Hotel Casino Convention Resort, where the casino is located, is a rare gem. Among other things, it hosts the lavish 187-key Peermont Walmont, Camelot Health and Beauty Spa, 149-key 3-star Metcourt Inn, and 4 dining options.
Casino Flamingo-Kenya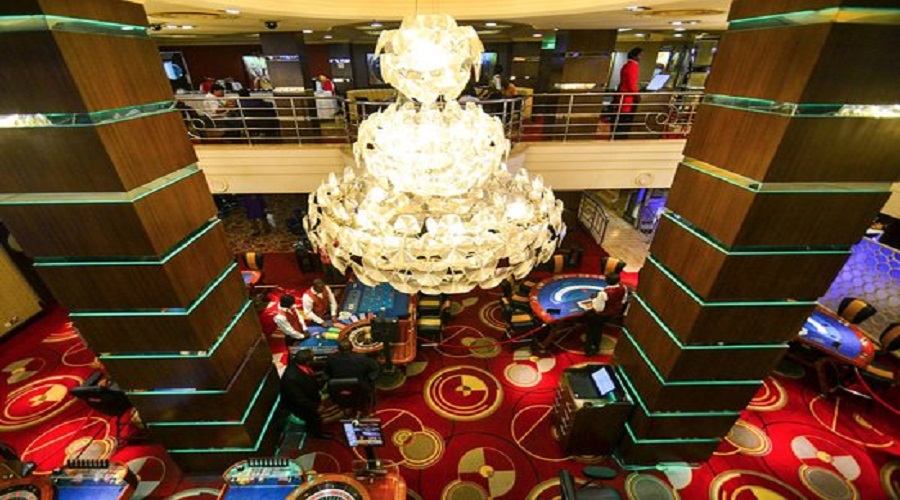 This casino is not big by Vegas standards, but it's one of the friendliest state of the art, Nairobi-based modern clubs. Casino Flamingo is indeed a big show, hosting both high rollers and low rollers across all the skill sets.
No matter you want a quick spin of the reels or hang around to get up close with the various offers, Casino Flamingo got you covered. Keep in mind that you can select from over 160 slots and video pokers or play Blackjack and Roulette on more than 15 tables.
The casino also offers professional catering services. So expect to enjoy your morning coffee with your hosts as you watch live sports events and bet all day! And when dusk falls, special theme nights and parties begin.
Mermaid Casino-Namibia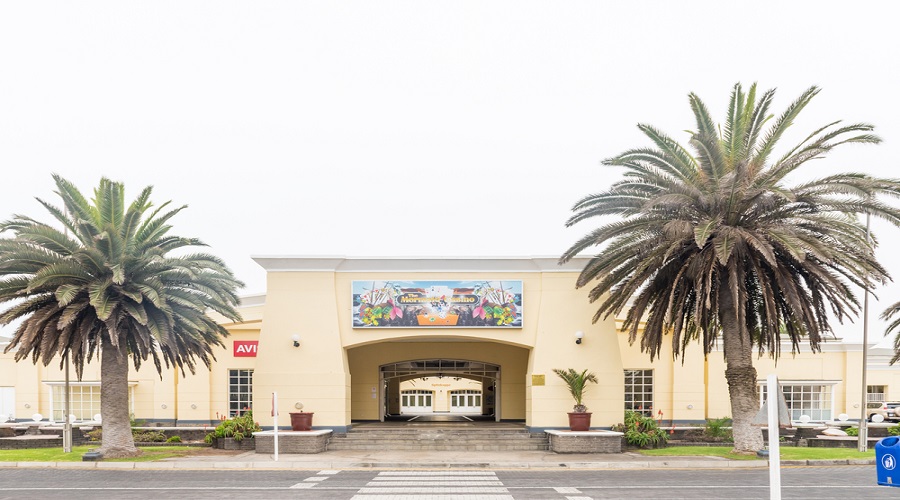 Namibia is known for sights including ghost towns in a desert, expansive salt pans, skeleton coasts, and the ultra-modern Mermaid Casino in Swakopmund Hotel. The casino that lets you play on more than 200 slot machines, as well as 12 table and poker games.
Mermaid prides of various games such as Blackjack, American Roulette, Stud Poker, slot machines, and new interactive video slot machines. The casino also has a full-service bar and a tasty snack menu. Thanks to its 4-star resort that also includes multiple restaurants, a gym, and conference facilities.
The Swakopmund Hotel offers accommodation in 43 twin rooms and 30 family rooms, 14 luxury rooms, 2 luxury suites, and 1 paraplegic room. The good thing, all rooms have individual air conditioning, mini-bars, tea/coffee facilities, hair-drier, television, and more.
The Great Casino of La Mamounia-Morocco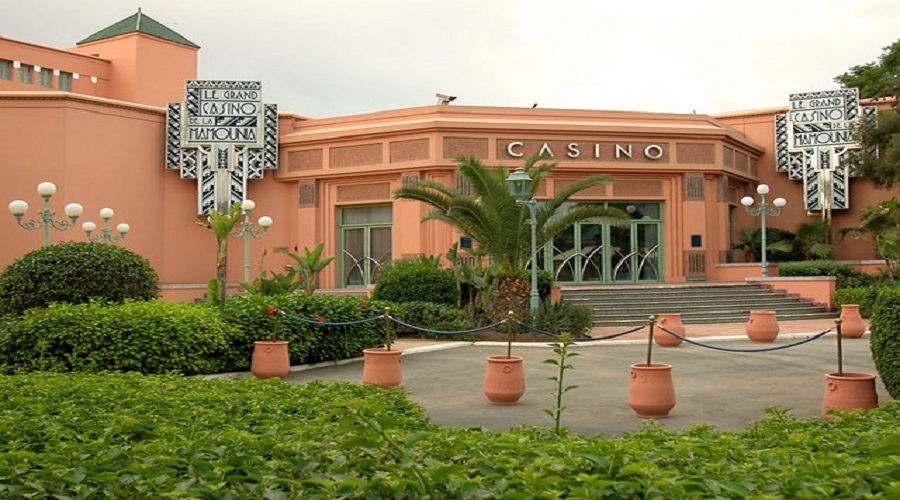 In 1923, the legendary La Mamounia in Marrakech was constructed ingeniously in the typical deco style. However, in 2010 it received a 3 year $ 175 million makeover, making it one of the most attractive casinos in North Africa.
Luxury, professionalism, hospitality, and elegance are the words to describe this spectacular casino. If you visit this 10,760 square foot casino, you'll enjoy more than 140 slot machines and 20 tables where Blackjack, American Roulette, and Punto Banco are played.
Into the bargain, the casino offers free everyday buffets late in the afternoon to players only. More importantly, La Mamounia offers sophisticated treats and comfort in its palace hotel.
All luxury suites and suites feature the chic style of a 5-star palace hotel with elements of Moroccan art of living. Additionally, the place boasts incredible views of the Atlas Mountains, gardens, and Koutoubia Mosque.
Casino Simba-Uganda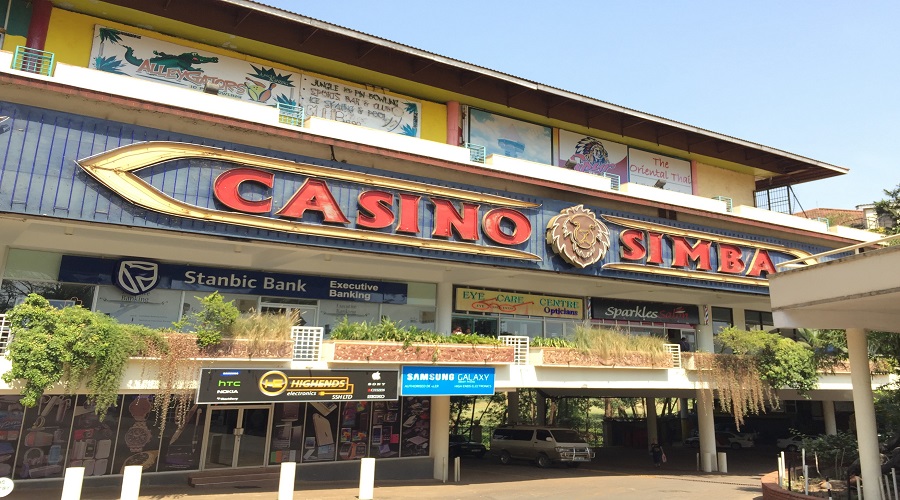 Casino Simba is located in Garden City Mall complex, Kampala, and it's one of the largest (if not the largest) casinos in Uganda. The 16,684 square feet, gaming space casino, features international standard gaming machines and is famous for player-friendly weekly offers and competitions.
The casino has over 130 slot machines to choose from and 22 table and poker games. So you can play the Blackjack, American Roulette, Baccarat, Seven-card Poker, Texas Hold'em and more.
Gambling isn't the only thing that happens at the casino. A continental restaurant and a bar offer a wide assortment of wines. And a jazz band —sometimes—entertains the gamblers.