Industry News
5 Things You Should Know About Where the Online Poker Industry is Heading in 2021
Covid-19 has not slowed down the industry at all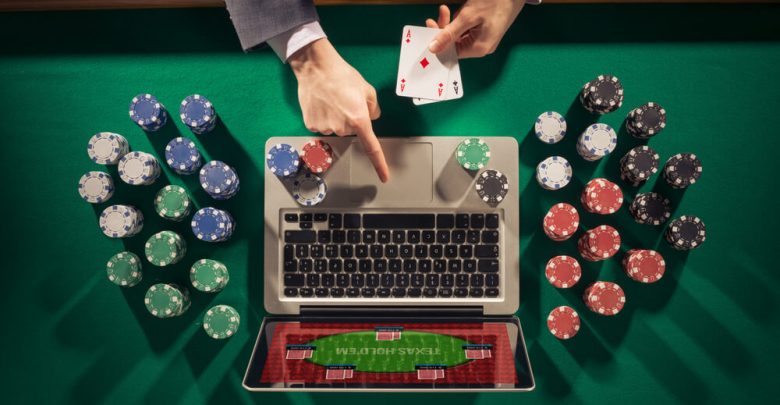 It's been a strange year for the online gambling industry. The COVID-19 pandemic hit online sportsbooks hard due to the suspension of major leagues and horse racing. But the lack of sporting action and the closure of bricks and mortar casinos was good news for online poker sites. With a rise in players signing up, what can they now expect for the rest of 2020?
Online poker sites have grown rapidly since the early 2000s. Huge live poker tournaments on television sparked interest in the game, and online sites became a place for keen amateurs to test their skill and try to make some cash.
When 2020 saw the coronavirus pandemic, online poker gained even more traction. In the US, poker sites welcomed a surge in interest, with some seeing revenue nearly double.
If you are thinking of joining an online poker site, it's essential to do some research first. This includes financial security (join a site that is licensed and regulated) and the terms and conditions on promotions. For example, welcome offers may look attractive, but some have high wagering requirements.
So, we find ourselves in a situation where online poker has become more popular. Now let's look at what the future lies and how poker sites can continue to be increasingly successful.
1) Welcome Offers
The past few months have seen a shift in the way that new members are joining online gambling sites. The steady flow of welcome offers for sportsbooks fallen, and there has been more emphasis on promoting offers related to poker.
Sites use welcome offers to entice new customers. They come in various forms, including matched deposits and free entry into online poker tournaments.
2) Offer innovative promotions 
Online poker sites will offer a lot more promotions, and this includes loyalty programs, rewards for the best players, merchandize and exclusive invites to tournaments and live poker events. Each online poker site attempts to come up with something a little bit different, so we can expect lots of variety. One well-known site even openly offered incentives for players jumping ship from elsewhere.
With new customers on board, online poker sites will look to continually improve what they have on offer to keep them entertained. 
3) Offer players plenty of variety
The lockdown regulations have hit our local casinos hard. They have had to suspend trading, and it's unclear when they will open again. It's the same with pubs who can't hold regular poker nights at present. All of this has driven poker players online.
Once they register with an online poker site, they will find that life is a little bit different from their usual style of play. If, for example, you are in a tournament, your best poker face is not necessary. A hand that has a flush or three of a kind can have you smiling your head off, but the other players can't see you.
There are different versions of the game, too, including speed poker. Forget those anxious moments deciding whether to raise or fold. The action moves along swiftly, and it'll take a bit of getting used to. You can also try your luck on Spin and Go-style games, usually played between three players with a random prize amount that can be huge.
New variations of the game will continue to come to market throughout 2021 as the online poker sites battle to attract and keep their new customers interested.
4) Higher Cash Prizes and Poker Education
The fact that there are more players taking part does mean that there are higher amounts to be won. It's been proving good news for experienced poker players. Some of their new opponents lack experience of online poker, so they aren't too difficult to beat.
Some online poker sites do have poker schools, and we expect the amount of poker education content to increase in 2020 to cater to these new players.
5) Preparing for Mobile After Lockdown
As the coronavirus lockdown begins to ease, the second half of 20201 is going to be an important time for online poker sites. They will want to keep the customers they have playing on their site and attract new ones.
The fact that you can play games on mobile devices is going to be increasingly important as today's new players want to play anywhere, anytime. Expect online poker sites to polish their mobile apps and generate exclusive mobile offers that will help attract more new customers and ensure the boom continues.