World
Will The UK Government's Autumn Cabinet Shake-Up Impact Online Gambling?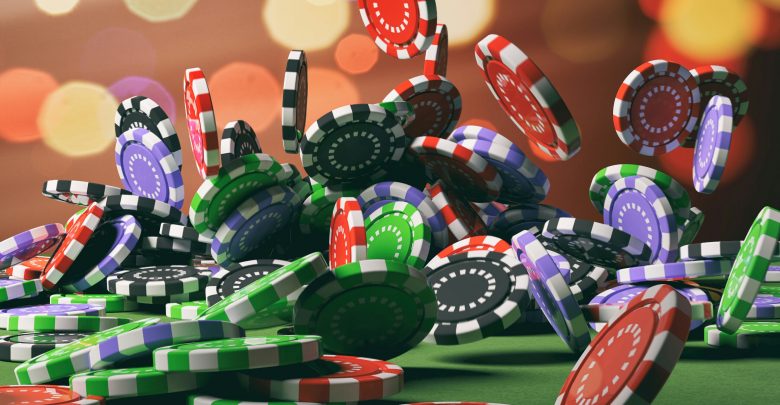 Online gambling might not be a new offering to the world of online entertainment but it is something that many people have tried for the first time ever over the last 18 months. With such an increase in the uptake of online gambling during lockdown, it stands to reason that the UK Gambling Commission and the UK Government are going to want to make sure that it is all going as smoothly as possible, both for the industry and for vulnerable and at-risk players. This means checking that safe gambling regulations still do their job & that online gambling operators are acting in responsible ways.
Keeping on Top of Gambling Regulations
Although some people would argue that the UK Gambling Commission have been slow to act in the past when it comes to introducing new regulations, over the past few years they have introduced a number of changes based on how people have been betting. For example, it became recognized that The National Lottery should be categorized as gambling – as a result, the age at which people could buy a ticket was raised from 16 to 18, in line with other gambling options such as visiting a casino. Although many Fixed Odds Betting Terminals (slot machines) are already over 18 only, they didn't escape changes being made to their regulations. Limits were put in place surrounding how much people could bet per spin and how quickly a spin could happen. It was in 2020 that we started to see regulations become stricter surrounding online gambling – it was that year that online casinos were banned from offering credit cards as an option for funding accounts. Although there are ways that users can get around this, the idea is to make sure that people can only bet their own money rather than risking borrowed money and potentially putting themselves into debt.
The Changes Happening in October 2021
Despite the recent Government cabinet shakeup, there are some changes to the way online gambling will be allowed to operate that are still going ahead as planned. These were announced at the start of the year and are due to come into effect on the 31st of October, which means that they remain unaffected by the cabinet changes that took place a few weeks ago. In general, the industry feels that these are positive changes and in fact, many online casinos have already put the new regulations in place on their platform, despite them not needing to until the 31st of October.
These changes mostly surround the use of online slot machines; with the idea that users should always remain in control of how much time and money they are spending playing the machines. This means that from the end of October the autoplay function will no longer be allowed to exist when it comes to online slot machines. Slot speeds must be slowed down, to ensure that each spin is at least 2.5 seconds long and the total amount a player has won or lost must be displayed each time they open a gaming session. Even the way that online games can advertise has had a tweak, with a ban on giving the impression that the user has any control over the outcome if the game is purely a game of chance and luck.
The 2021 Cabinet Shake-Up
There is no denying that 2020 and 2021 have both been eventful years, which is why for many people it was no surprise when a cabinet reshuffle was announced. With mixed opinions on how the UK handled the pandemic and many people worried about how the rest of the year will turn out; some new faces in positions of power is a welcome sight for many.  However, with new faces in positions to make decisions on things like the Gambling Act review, many people are worried about what the long term impact might be. We know that the October 2021 changes to legislation will go ahead as planned, but with new people in the driving seat, the industry is wondering what new changes might be coming its way.
What we do know is that Chris Philp is the new Gambling Minister, and we know that he has been quite vocal in making slot machines in physical venues much stricter. He was one of the voices that talked about reducing the amount that can be staked on each spin of a slot machine, and we know that has already been reduced. It's too early to say what the shake-up will mean and what Philp's intentions are. What we do know is that there have been calls for more regulations gained publicity during the Euros after campaign groups including organizations representing tools supporting vulnerable gamblers highlighted the number of betting adverts that could be seen to encourage people to bet more than they can afford.
The Future of Online Gambling
Most people involved in the online gambling industry recognize that there are likely to be changes in gambling regulations in the future. Although we don't know what these will be and whether they will be affected by the September 2021 reshuffle, we do know that online gambling is continuing to increase in popularity which will have an effect. One thing that the industry is expecting to see is more responsibility put on gambling platforms to ensure that users who are placing bets are doing so responsibly. There are already guidelines put in place for checking gamblers ID and affordability but it is fully accepted that at some stage in the future these will be made much stricter, in a further attempt by the UK Government and the UK Gambling Commission to keep vulnerable gamblers as safe as possible. What these new regulations will look like remains to be seen, but the online industry is ready to embrace them and do what changes they need in order to ensure they are acting in line with any new regulations and that they are taking responsibility for keeping all of their punters safe.