World
Gambling In New Jersey: 5 Tips for 2023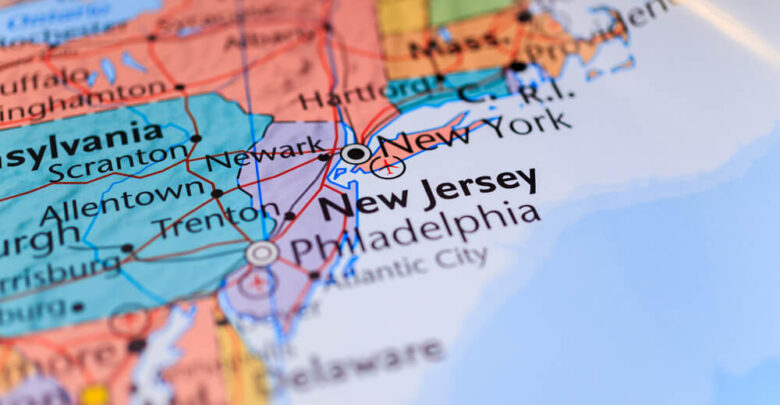 New Jersey is the gambling mecca of the East Coast but did you know that online casinos in the state offer as much excitement and fun as the land-based sites in Atlantic City? The state's Division of Gaming Enforcement (DGE) reports that close to half of all money wagered during January 2023 has been through online casinos. It makes sense when you consider the number of new sites that have launched in New Jersey over the past several months. The increase in internet casino competition has pushed many existing online casinos to upgrade their games and incentives, and expand to include new features found in today's online casinos. With this in mind, let's look at five tips that can enhance your online gambling experience in New Jersey.
Tip 1:
Make Use Of Any And All Reward Programs
One of the differences between land-based and online casinos is the reward system internet sites use. Many of the best NJ sites for online gambling have adopted incentive packages to attract new players and retain existing players. These incentives come in many different formats ranging from sign-up bonuses and cashback bonuses to loyalty and VIP programs that offer extras that regular players cannot access. But how do you find out about these things? When you are seeking an online casino to join as a member, read all the details posted on their website. There should be a section on bonuses and extras. All you need to do is check a few of them out and pick the one that suits you best once you compare them to each other.
Tip 2:
Seek Casino Games With A Lower House Edge
One thing you can take advantage of with online gambling much easier than at a land-based casino is to work with the odds. Each game has a built-in House Edge. In simple terms, this is how casinos make a profit from their games. What is interesting about this is that some games have a very small House Edge compared to others. For example, if you are a beginner to online gambling, Blackjack and Craps offer a lower house advantage giving you a better opportunity to win some money. Games to steer clear of until you become a better player include American Roulette, Three Card Poker, and Caribbean Stud. The house odds should be published on the online casino website. If you can't find them, that should be a sign to try a different online gambling site as all of this information should be easy to locate.
Tip 3:
Set A Budget And Stick To It
It may be tempting to spend a lot of money in an online casino, especially if you are on a winning streak. However, just like you should at a land-based casino in Atlantic City, you need to pre-determine what you are going to spend on gambling. It is known as your bankroll and it should be respected and maintained or it could disappear faster than you anticipated. The figure you use is entirely up to you, but it should be reasonable and logical. This means that if you set aside $100 for your online casino bankroll and spend it all, you use that as your signal to log off and call it a day. Even if you win a little or a lot, you have to set a figure in mind that you use as your guide. Once you reach the winning or losing amount you have budgeted for, you are done with that gambling session. The idea here is to keep you from overspending.
Tip 4:
Pay Close Attention To Wagering Requirements For Bonuses
We mentioned above that online casinos offer many different incentives to welcome new players and keep ones that are already members. However, one of the ways that online casinos ensure that their bonus programs are under strict control is through wagering requirements. If you look hard enough, you may find the odd site with low or no wagering requirements. This is the exception as almost all internet-based gambling sites use wagering requirements. Think of them as a qualifying step you must meet before claiming a bonus. Many online casino customer service departments receive complaints regarding bonuses not being paid out but upon further investigation, it is because players have not met wagering requirements. The details are always posted in their website's online casino terms and conditions section.
Tip 5:
Learn How To Or Improve How You Play Online Poker
Online poker rooms are commonplace in New Jersey online gambling sites. It is also an extremely popular game with two to ten players. The main difference between poker and other online casino games is that you play against other players instead of the House. This creates a competitive atmosphere of players against players rather than up against the House, which always has the edge in any casino game. The casinos still profit from poker games, but it comes from tournament entry fees. Plus, online poker rooms are meant for differently skilled players. Beginners can play against other beginners, for example. If you become a good poker player, you can win some great cash and prizes, depending on the event and casino hosting it.
Final Thoughts
In New Jersey, gamblers do not always have to travel to Atlantic City to get their casino fix. The state has many active online gambling sites designed to keep you entertained. In recent months, many new sites have launched with the blessing of the New Jersey DGE. You can verify the popularity of these sites through the governing body that says almost half of all money wagered in January 2023 was through online casinos. One of the reasons for this is that they are convenient for gamblers who do not live near land-based gambling sites. If you are an online gambler, you can improve your odds of winning by following the tips noted above. At the very least, they will enhance your online gambling experience.