World
Kansas Online Gambling: Where Do We Stand In 2022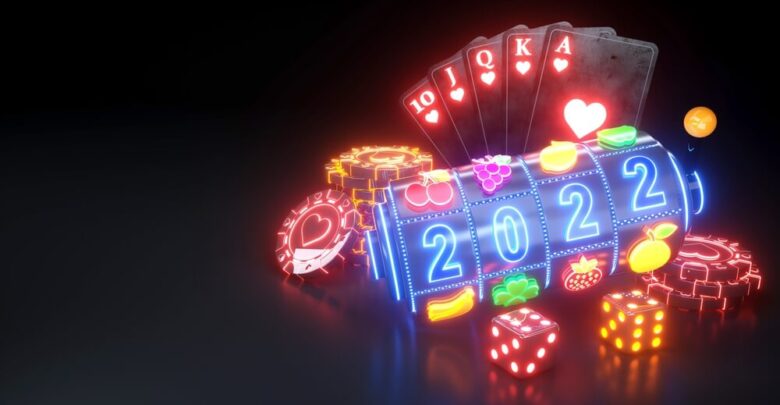 Kansas has an interesting casino gaming industry. While the only way you can win money at a casino in the state is by attending a land-based casino, efforts continue to make online casino gambling legal in the state. In this article, we will take a closer look at the existing gambling landscape in Kansas and spell out what is and is not legal there.
A Bit O' History
Land-based casinos started popping up throughout the state with the passage of the 2007 Kansas Expanded Lottery Act. This opened up the playing field and saw the introduction of state-run super casinos, including slot machines and horse race betting. There are currently eight land-based casinos in Kansas including those identified as American Indian tribal casinos.
There have been a few runs at sliding online gambling past the state legislature with arguments focusing on the land-based casino rules allowing for internet-based equivalent operations. Essentially, the guidelines do not mention online casinos specifically which is being used as a loophole to get around the situation. So far, that has been unsuccessful on each try to date.
However, there is something online in Kansas known as "social casinos" which are quite different from your standard online casino. A social casino features all the popular gambling games you would expect to see online with one very important difference. You cannot win money playing games at a social casino. They are nothing more than social sites for fun.
The Three Legal Online Gambling Activities In Kansas
You won't find online casinos operating in Kansas but there are three internet gambling options available. They are:
Horse and Greyhound Racing
Gamblers can watch and wager on any live horse or dog race accessible via selected online platforms.
Fantasy Sports Betting
Sports fans have this alternative to sports betting. Although it does not involve real sporting events, it is quite popular.
Skill Games
Several online platforms are offering what are identified as skill games. These permit wagering on the outcome of a game.
The Constant Exposure To Offshore Gambling
Online casinos may not be legal in Kansas, but that has not reduced the number of offshore gambling sites that have targeted the state. Technically, since online casinos are considered illegal in Kansas, it means that participating in gambling activities offered by an offshore casino would also be illegal. However, enforcement of this is light and many online gamblers either don't fully understand what they are doing is illegal or don't care that they are getting their gambling fix from an illegal offshore online casino.
There are also many risks associated with offshore gambling sites. Although they accept US funds, that does not make it right to set up an account at one of these sites. Some of them operate under shady business practices where many American gamblers have lost their winnings because these sites refuse to payout. Others will have extreme terms and conditions that make it nearly impossible to comply. Others use various issues to put off honoring payouts hoping players just give up and go away. Be very careful when using an offshore online casino.
Online Poker Is Also Illegal
It appears that the Kansas lawmakers determined that since poker is a common table game that can be found mostly inside a land-based casino, if online casinos are illegal, then online poker should be, too. The logic does make sense but with the creation of standalone poker rooms popping up across the country, there is a good argument that poker does not need a casino to be successful. That argument may eventually see online poker legalized in Kansas, but probably not anytime soon.
What About Sportsbooks?
Another very popular gambling trend in recent years is sports betting through standalone sportsbooks located in retail locations or shared sports venues. In Kansas, that was the case until June 2022. The state passed a law that permitted sports betting. The restrictions at this point are clear – mobile and desktop sports betting on specific Kansas sportsbook apps is allowed. The apps will also provide access to selection state land-based casinos.
However, as stated above about offshore casino gambling, enforcement is light, if it exists at all. This means that there is a segment of the population that supports offshore online gambling in all forms. It also means that these individuals are doing so at their own risk. So far, there have been very few incidents reported where authorities have cracked down on this matter and as long as offshore sites can access the state, the problem will still exist.
The Level Eight Felony
Suppose you and your gambling buddies decide it would be a good idea to bring like-minded individuals together by establishing an underground sportsbook gambling venue. Kansas State Law – Level Eight Felony is what you would be committing. The penalty for getting caught operating an illegal sports gambling operation is a prison sentence of 15 months. It just isn't worth it to try to get around the law regarding sports betting.
Live Racing Ended Years Ago
Although it is legal to bet on either horse or greyhound racing from within Kansas, at one time, live racing was a very prominent social activity. As the years passed, interest started to wane and the Kansas State Racing and Gaming Commission chose to close the last remaining horse and dog tracks. This occurred several years ago.
With this form of racing and gambling having such a long and rich history across the state, it made sense that once technology got to the place where horse racing and dog racing events were internet-based and appeared on gambling platforms, the state would legalize it. That is exactly what happened only the races that can be viewed and bet on must be from a US-based race track.
Final Thoughts
Kansas has an interesting online gambling footprint. Online casinos are not allowed, but land-based ones are. Online poker is not allowed, but you can play it at any land-based casino in the state. Horse and dog racing no longer exists in Kansas, but you can bet on the races online. Sports betting is now allowed online, including an existing fantasy sports format, and there are social casinos where you play casino games but without money. Then there are those pesky offshore sites. Kansas seems to be catching up with the times, but slowly.