World
5 Things You Did Not Know About Gambling In Japan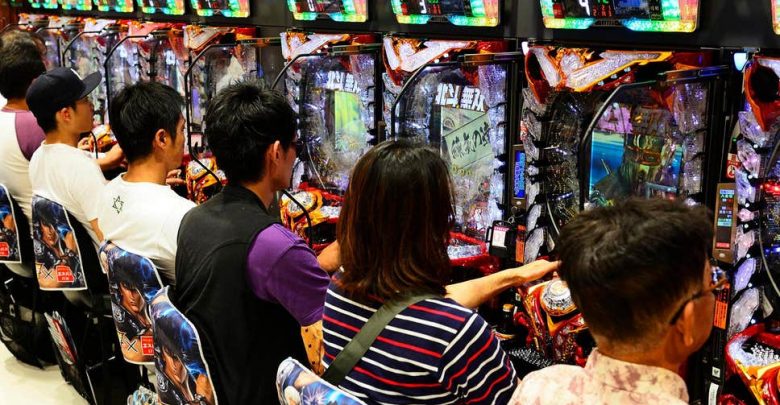 Gambling in Japan is, for the most part, illegal. However, that hasn't stopped Japanese residents from participating in various games of chance. Only these games are ones you won't typically see in a casino. In this article, we will explore what the gambling landscape is like in Japan and take a closer look at several unusual things about gambling there that you probably are unaware of.
There Are No Casinos
What typically comes to mind when you hear the word casino? You probably think of a poker room or a large casino floor filled with slot machines. That was how things were once in Japan but by the early 20th century, that all changed. The Criminal Code of the day banned casinos. That meant all casino gaming, including slots and table games, became illegal. Find out about other table games at https://www.mystino.com/ja/games/table/ The apparent reason for enacting the Japanese Criminal Code was to prevent citizens from developing gambling addictions. While that is a sensible reason, the same goal can be achieved through various controls over gambling activities that are not as severe as a complete ban.
There Are Exceptions
As is normally the case with any rule, an exception exists. In Japan, there are legal betting activities. They include the lottery, certain types of sports betting, and pachinko. The legal forms of sports betting include bicycle racing, horse racing, motorbike racing, powerboat racing, and soccer. That is, provided the sporting event is operated by the Japanese federal government. If there is no government involvement, the sporting event is considered illegal, and gambling is not allowed. The lottery in Japan is very different from lotteries in other parts of the world. The prize pot is always less than half of the sales, with the balance going to charities and local governments.
There Are Pachinko Parlors
You have likely heard of pachinko. If you haven't, you will recognize the game. It is essentially a vertical board with pins or nails attached to it. A player sends a series of metal balls down through the Pachinko maze from the top of the board. To give you an idea of how obsessed Japanese gamblers are with Pachinko, players spent over $200 billion in Pachinko parlors in Japan in 2018. A Pachinko parlor is not a casino as players do not win cash when they play. They receive a voucher when there is a win that can be redeemed for prizes available only within the Pachinko parlor where the win occurred.
There Are Stiff Penalties
Back to the Japanese Criminal Code for a moment. There are serious consequences awaiting anyone caught gambling in Japan. You could face jail time if you become a problem gambler or operate an illegal casino. However, a series of "underground casinos" dot the landscape. The Yakuza crime syndicate runs them. However, the push to legalize gambling in Japan never lets up. The Integrated Resort (IR) Promotion Law passed in 2018 along with the IR Implementation Law. These laws were to legalize land-based casinos in Japan. The first one will open in 2025 as part of the World Expo in Osaka.
There Are Offshore Casinos
Gambling in any form is illegal in Japan. However, the internet has presented a whole new set of conditions that are harder to control than an outright ban and jail sentences. While you won't likely discover an online casino operating within Japan, you will see no shortage of offshore sites that target Japan. They even let Japanese players gamble with Yen. Another attraction for Japanese gamblers is that many of these offshore gambling sites offer mobile versions or gambling apps so that players can play a little online poker or visit the online slots while on the commuter train to work or on a break in the office. Offshore sites are illegal but hard to stop.
More On Japan's First Integrated Resort
MGM Resorts will be the brand of the first-ever integrated resort to open in Japan. This tourist resort combines a hotel and casino and includes several other amenities. The IR set to open in Osaka in 2025 will also be home to swimming pools, entertainment venues, shopping areas, restaurants, theme parks, and much more. However, the Japanese government plans to restrict local access to no more than ten visits monthly and an entrance fee for just residents. Tourists staying at the resort will be exempt from these regulations. The government says its guidelines are to curb gambling addiction.
What If You Are Visiting Japan?
The simple thing to keep in mind if you are visiting Japan on vacation and get the itch to do some gambling is that you may not encounter such strict gambling controls anywhere else in the world. If you are brave enough to risk it, you could play some illegal poker or hit a few illegal slots at an underground casino. But we would advise against that. The same goes for visiting offshore gambling sites on the wifi in your hotel room. To truly experience what Japan has done with gambling, visit a Pachinko parlor or two and see if you can find a live horse racing track or motorbiking track somewhere to place a few wagers. Otherwise, you could skip the gambling and just visit various sites with all the other tourists.
Final Thoughts
Although casino gambling has been illegal for over one hundred years in Japan, gaming continues in different forms. Pachinko, a game that involves dropping metal balls down a vertical maze made of nails and pins, has become so popular that Pachinko parlors have opened up all over the country. Players can't get enough and since there is no money offered as a winning prize, it is not illegal. But it sure is addictive. When you consider that gambling restrictions exist in Japan to reduce gambling addiction, it makes Pachinko all that more attractive. Fortunately, it is not banned so gamblers can get their fix even though they are not making money at it.