World
7 Things You Should Know About The State Of The Online Sports Betting Market This Year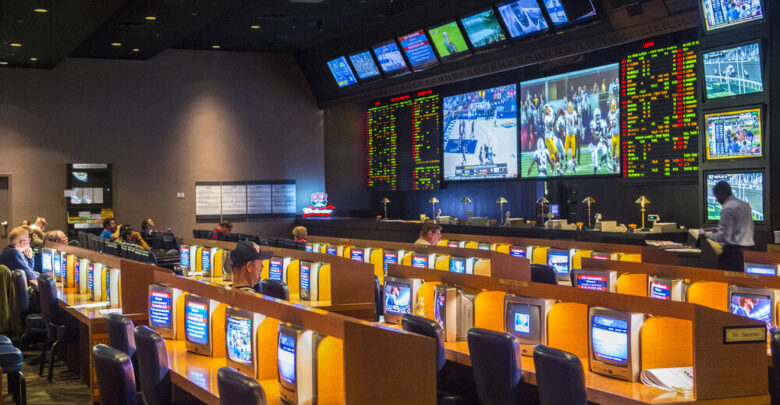 Sports betting is very popular throughout the country. A variety of factors have contributed to turning this form of gambling into a trend. In this article, we will discuss the factors and attempt to determine where sports betting is heading into the future.
A Look At The Numbers Behind Sports Betting
Sports betting generates a significant volume of revenue. Although only 19 of the states have legalized sports betting, the stats are staggering. This is even more astonishing when you consider that sports betting as a legal gambling option has not been around for very long in several of these states. For some, legalized sports betting has only been available for a matter of months. The most recent figures date to June 2021 which showed a national handle that was down 0.4% from May 2021. However, sports betting revenue was up a total of 23.5% from the previous month. The total handle from June 2021 from 17 of 19 reporting states was $2,952,890,729. That is impressive considering the sports calendar in June is part of the quiet time of year where choices are sparse as gamblers and sportsbooks get a break for the flurry of activity that comes with the explosion of sports events in August when football season begins.
Things You Should Know About The Online Sports Betting Market=
Sports betting is a huge business in both the world and the United States. Here are a few factors to consider related to this activity:
Projected Sports Betting Revenue Figures Are Staggering
Sports betting is a growing trend in the United States. It is so popular that according to Statista, the projected revenue from sports betting in the US for 2021 is expected to total $2.5 billion. The majority of that will come from online sportsbooks. To add to the evidence that there is a major growth trend developing, the projected revenue forecast for 2025 in the US from sports betting alone is set at $8 billion.
Sports Betting Is Still New In The US
It was only in 2018 when the US Supreme Court legalized sports betting. Shortly after the legalization, online sports betting companies started popping up everywhere to capitalize on the new gambling option made available to Americans. Companies that left the starting gate early included William Hill, Paddy Power, Ladbrokes Coral Group, and 888 Holdings to name just a few of the early upstarts.
Online Sports Betting Is Very Safe
Now and again there is a rumor that circulates that points to online sports betting as being unsafe. However, this is far from the truth. Sure, it may not have been around for very long, but advancements in technology have created highly secure internet protocols. The legitimate online sportsbooks are heavily regulated and money transfers are encrypted ensuring the highest safety standards found on the internet.
Sports Betting Is A Good Chunk Of The Worldwide Gambling Market
Although the various regulations in different countries make it difficult to calculate an accurate value, the sports betting market fills roughly between 30% and 40% of the global gambling market. The remaining 60% to 70% of that total is divided between casinos, poker, lotteries, and various other forms of gambling. With the trending interest in sports gambling, the share is likely to increase in the next five years.
Half Of All Americans Have Bet At Least Once In Their Life
Statistics have determined that almost 50% of US adults have placed at least one sporting event bet in their lifetime. When you consider that depending on the state, the legal age to be eligible to participate in sports betting ranges from 18 to 21 years, that is an amazing figure. What it does not indicate, and it would be hard to track, is the number of casual playground pools and family betting circumstances that younger Americans are exposed to.
In The United States, Most Sports Bets Are In Football
Stats from 2017 indicate that 77% of those surveyed said they had bet on football at least once in their lives. This makes sense when you consider 30% of the US population watches football. That compares to basketball which is second with 24% and horse racing placing third with 20%. With easy access to things like Vegas odds, football – professional and college – are key components to a sportsbook betting calendar.
Baseball Is The Hardest Sport To Bet On
According to a reputable online gambling review website, there is one sport that is harder than all the others to bet on. It is not an exotic sport, either. Baseball tends to have a shifting degree of difficulty that is related to a few factors. They include the length of the average baseball season, the changes in a player's performance throughout the season, and many other minute details that make it hard to place a winning bet.
The Profitability of Sports Betting
Sports betting is considered a skill-based form of betting where experience, knowledge, and expertise all contribute to the overall success a bettor can have. Football happens to be not only the most popular sport for betting, but it can return some of the biggest winnings. An example of this would be any SuperBowl where the side bets with outrageous odds can prove to be very lucrative to the smartest gambler.
Final Thoughts
There is no doubt that there is something about sports betting that is very attractive. When you consider the number of sports fans out there and the lure of making some potential money from betting on your favorite team or sport, it just makes sense that it would become a popular pastime. Add to this the ease with which the internet provides access to online sportsbooks and you have a match made in Heaven. Plus, there is no indication that sports betting is going to change other than grow bigger and better in the next few years. If you are a sports fan, sports betting will let you engage in the game in ways you never thought were possible.