World
Tips For Online Casino Newbies This Fall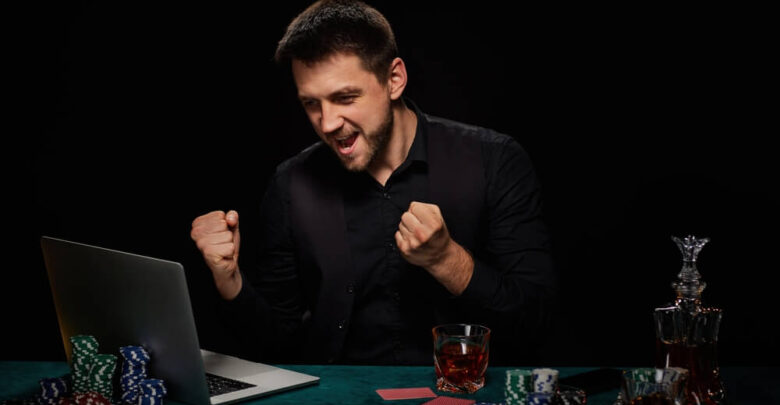 Can you win money at an online casino? You most certainly can and the best part is that you do not have to be an expert to cash in. Almost all online casinos are designed for – and actively welcome – newbies. In this article, we will take a closer look at how to select a safe online casino to join and review tips on how to get in on the action from the very first visit to a selected online casino.
How To Pick The Safest Online Casino
There are thousands of online casinos active on the internet. More are joining those numbers daily. So how do you determine which ones are safe, fair, and honest and which ones should you avoid? Well, there are several things to look for at the online casino website that should tip you off on whether or not you should proceed and join the site by becoming a member. Do not let the perks and incentives that online casino sites use to promote themselves fool you. These are tools used to entice newbies and pull them away from other established gambling sites. Remember, if it sounds too good to be true, it probably is. Here are a few things to look for to help you decide where to go online for a safe and legitimate casino experience. Once you find a site that meets all of these requirements, all we have to say is Good Luck, Mate!
Online Gambling Licence
The first thing to search for is a gambling license to operate an online casino. Typically, a seal or logo from a reputable gaming authority is proudly displayed on the casino website. If a logo is not displayed, review the "About Us" page or Home Page of the online casino to see if there is a mention of a license. Some online casinos are licensed by just one gaming authority while others hold licenses from multiple gaming authorities. Each is good, but sites with two or more gaming licenses are the ones newbies should gravitate towards.
Terms & Conditions
Any reputable online gambling site will post its Terms & Conditions. These are simply the "rules" the site has set for players and outlines what the online casino will do in certain instances. For example, age limits, details on account limits, gaming guidelines, and specifics on jackpot eligibility will be spelled out in the Terms & Conditions. Once a player selects a casino to join, reviewing the Terms & Conditions every so often is a good idea in case there are changes, or an issue arises. The T&C should explain how these matters are handled.
Contact Information
Reputable online casinos do not hide their identity nor do they make it difficult for members to reach them for any reason. This means that in addition to a location, the online casino should list other ways they will communicate with players on their Contact page. This may include a phone number, an email address, and possibly a live chat window. An active customer service department that responds quickly to player questions and concerns is a sign that the online casino cares about its members and will work to resolve any situation.
Account Details
Because online casinos have an international customer base, it is not uncommon to see many different currencies accepted. Some will even permit the use of cryptocurrency. What a newbie should watch for is what kind of access the gambling site will permit to that account. This includes payouts of any winnings earned. While many online casinos have a hold period before they will release funds, and typically have limits on how much can be withdrawn daily, seek sites that are not as strict and have relaxed limits so your money can be accessed when desired.
Check Online Reviews
One of the best ways to find out which online casinos are the ones to stay away from is through online reviews. By doing some additional homework through searches for what other players have experienced, it is easier to avoid getting into a situation that may become difficult over time. Things to look for in the online reviews include details on payouts, membership perks, loyalty programs, ease-of-use of the site, game selection, quality of customer service activity, and anything else about the site that may be considered a red flag.
Once You Have Found A Safe, Fair Online Casino Site
Alright! You have picked a place online to play. Here are a few tips for newbies to get into the game as soon as possible.
Pick Your Game
Depending on the online casino, there will be a variety of games to choose from. This may include slots, scratch cards, bingo, and various table games. There may also be a live dealer section. If you are a beginner, head over to the online slots as they require little skill and all a player has to do is load it with some credits and hit the Spin button to play.
Return To Player (RTP) Information
Each game has something called a Return To Player stat. The RTP tells players what the odds are of winning on a particular game. For example, a game with an RTP of 95% pays out less than one with an RTP of 96%. Ideally, seek out games with a higher RTP. It won't guarantee you will win anything, but the higher the RTP, the lower the House Edge which gives you an edge.
Bonuses
Most online casinos offer many different bonuses ranging from a Welcome Bonus to daily offers and even random bonuses. While these are intended to keep players playing, for beginners, these bonuses can help a player to get ahead early. Again, there are no guarantees, but a Welcome Bonus that matches deposits is a good way to bet with "free" money.
Betting Combinations
For newbies, slots are great because many of them have multiple pay lines and permit various combinations of betting. For example, bet amounts can be increased along with the eligible pay lines which increase the likelihood of a win. Remember, adding pay lines will increase the amount of bet per spin but it also increases the size of a win if a jackpot is hit.
Play With A Limit
Before starting a gambling session, it is always a good idea to set a betting budget. That way, if you choose to spend $100 and you end up losing all of it, you can walk away without digging into your savings or emptying your gaming account. Gambling on a budget helps to keep the game activity in perspective and turns the activity into a form of entertainment rather than a compulsive habit.
Final Thoughts
Online casinos are fun places to visit. For beginners, they can be quite intimidating without prior knowledge of what to expect and how to play safely. The tips listed above are intended to give newbies – and seasoned – casino players a better understanding of the online casino world.