World
Tips on how to start sports betting in Maryland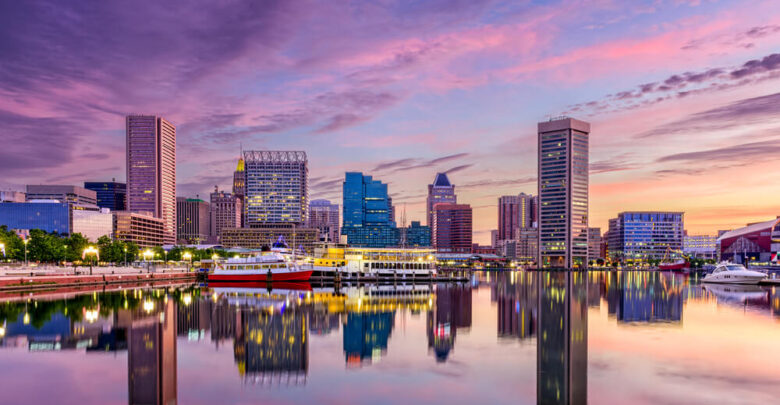 Maryland is a perfect location where you can enjoy various sports betting such as live games, casino games, and so on. Just in 2020, through a ballot referendum, there was legal backing of sports betting in Maryland, giving it a privilege for all lovers of sports betting. When it comes to legal sports betting, Maryland is in the middle of putting it in place now. As of now, retail sports betting is legal in the Old Line State. However, by the end of 2022, online sports betting should also be legal. As it is now, you can be guaranteed retail sports betting in Maryland with a minimum age of years of age and above. Other things that you can take note of are;
There are no online sports betting
Retail sports betting is available
More on Retail Sports betting in Maryland
It was legal for people to bet on retail sports in Maryland in December 2021, and the first casino-based sportsbooks opened the same month. Before that, there was the Betmgm Sportsbook at MGM National Harbor. Then there was Caesars Sportsbook at Horseshoe Casino, FanDuel Sportsbook at Live! Casino Hotel, Caesars Sportsbook at the Horseshoe Casino, and so on. These quickly came after the TwinSpires Sportsbook at the Ocean Downs Casino. Before Maryland moves on to legalizing online sports betting, it has to make sure that these physical sportsbooks open and work. People hope this process will be done by the end of the year 2022. Afterward, people will have the opportunity to participate in other games that will available in Maryland.
There are other answers to the question on the legality of Maryland Sports betting. Examples; If you live in Maryland, you can bet on sports now. Currently, only sportsbooks in casinos can accept bets. Maryland, on the other hand, wants to make it legal for people to bet on sports online. A lot of people think that complete, legal online sports betting in the Old Line State will be there by the end of the year 2022. Fantasy sports now have legal backing in Maryland since 2012. This means that people can play while the Old Line State completes the process of legalizing online sports betting in the state. FanDuel and DraftKings are the two best places to play fantasy sports online. Check this resource on sports betting in Maryland.
When will there be the legalization of Sports betting in Maryland?
Maryland's legalization of online sports betting is expected to be finished by 2022, with the most realistic forecasts putting it in the fall of that year. This means that by the 2022 NFL season, fans of the Washington Commanders and Baltimore Ravens will be able to lawfully support their respective teams in the capital city. There will be no online sports betting in Maryland until at least Fall 2022, according to Maryland State Lottery and Gaming Control Agency Director J Martin. While the Sports Wagering Application Review Commission is conducting preliminary work to examine how online sports betting can be implemented in Maryland, no updates on this 4th quarter of 2022 timetable have been provided. Therefore, players can have information about these steps.
As you prepare for sports betting in Maryland, and considering it your first time, you will need to place a bet on a Maryland sportsbook, in order to do some research. It is feasible to conduct some preliminary studies. Find out more about the sportsbook partners of local casinos on the web. Here are some steps, information, and things to note; Number 1, the state of Maryland is home to many of the country's best-known sportsbooks. It's always a good idea to do some research on a casino's website before you set foot within its doors. Number 2, Before going to the casino, you can open an account with a Maryland sportsbook. As a drawback, you'll have to put your bets in a gaming facility.
More information to have on sports betting in Maryland.
Number 3, not many people know that Maryland has a significant sign-up bonus. Bonuses like these are common in states that allow online gaming. There are still good deals available for new gamers who do their homework. Number 4, It is possible to pay in a variety of methods from one casino to the next. It's critical to double-check these details before making a trip to a retail location. Number 5, Maryland sportsbooks offer a wide selection of gambling opportunities. The service offers money line bets, Over or Under spreads, parlay teasers, live betting futures, and more. Number 6, To place a bet, you must first conduct research, select a sportsbook, then select the appropriate bet type. Casinos may have a sportsbook or betting booth.
You may also be interested in reading: Bovada Poker Review: Read BEFORE You Play.