Overview
Originally launching is 2004, the Costa Rica-based Bovada Poker is one of the most popular and the oldest known US-facing poker platforms.
It's the closest you can get in United States to PokerStars, the Toronto-based world's most popular poker site.
Bovada Poker is a direct descendant of Bodog, which is one of the most prolific online casino operators with over two decades of experience in the internet gambling industry.
In fact, the poker site was known as Bodog until 2011 when it relaunched as Bovada.
What's more, Bovada also currently operates a vibrant sportsbook, online casino, race-book, and live dealer platform, alongside poker rooms.
It providers poker players with a decent selection of games, including Texas Holdem, Omaha, 7-Card Stud, several poker tournaments, and other games poker veterans like Doyle Brunson will most likely recommend.
Somewhat was briefly acquired and operated by Ignition Casino (they may still own it, but it's not exactly clear), before closing shop for about a year.
In 2017, Bovada resurrected, coming back with a huge bang.
Of all US-friendly poker sites, Bovada receives the highest US player traffic per month, and they offer equally fast payouts.
They offer access to poker gaming through a web interface for computers, tablets and mobile devices.
On top of that, you can download their real money poker apps for Windows, Android and iOS platforms.
On the flip side, Bovada Poker currently operates without a license after Kahnawake Gaming Commission stopped offering licenses to gambling sites that cater to US players.
While this is usually a big red flag, that doesn't mean it's an awful gambling site.
So, is it worth your money and time? Here's a top-down, unbiased review of Bovada Poker.
Is Bovada Poker Trustworthy?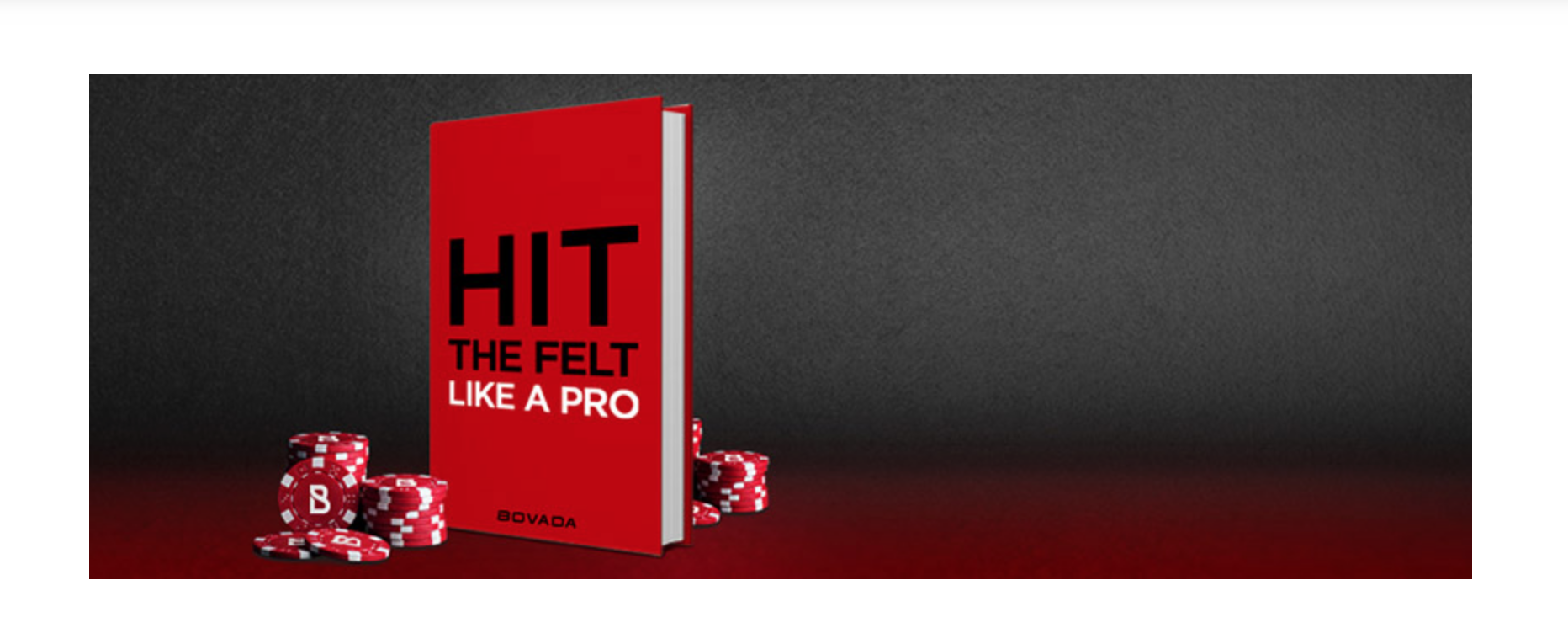 As a poker player, the first thing you should always consider when choosing a gambling site is its safety/reputation. Which begs the question: is Bovada Poker legit or a scam?
Bovada Poker has for several years been the most preferred by US players, and with good reason.
It has gained a reputation for being one of the most legit places to play poker using real money online.
From our experience, they offer the quickest payouts, and very few (if any) complaints have been launched against them recently.
To its credit, Bovada Poker trumps all US-facing poker sites out there by 2:1 margin when it comes to US traffic.
In fact, the site is ranked one of the top 5 most popular poker sites per traffic.
There is a myriad of other reasons that prove Bovada Poker is legit. Historically, they have gone above and beyond to ensure poker players have a seamless and hassle-free gambling experience.
Their overall site, apps, and platform have been revamped to match modern gambling requirements.
Get this: there are only two US-facing poker platforms that provide players with mobile play, and Bovada Poker is one of them. More notably, it was the pioneer of poker sites that provide players with an app playable on Mac.
What ultimately sets Bovada Poker as a trustworthy poker platform is its experience and length in business.
First launched as Bodog in 2004, it has withstood all tides to remain steadfast, offering poker players continuous action for over 15 years.
Considering all these positive attributes, it is safe to say Bovada Poker is legitimate and worthy of poker dollars.
This is even though it currently runs without a gambling license, which goes to show that the site has players' best interests at heart.
After all, numerous gambling sites have hoodwinked customers despite operating under a legit gambling license.
How Does Bovada Poker Make Money?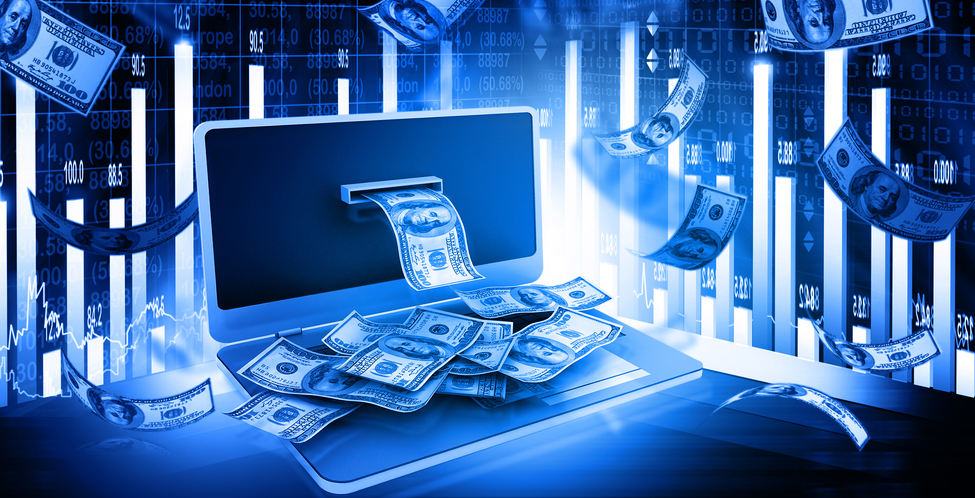 Running a fully-fledged poker website or platform isn't exactly cheap. Given that Bovada Casino offers some of the most lucrative bonuses, it makes you wonder: how does it make money?
Like other online casinos, Bovada Poker makes money on its poker rooms primarily through what's known as the rake.
This refers to a small charge or fee that poker sites take per pot or game as profit or to cover the costs of offering the game. (You can read all about rake and other ways poker sites make money on this comprehensive article).
As of this date, Bovada Poker collects the rake at $0.01 for every $0.20 in the pot. Previously, this stood at $0.05 for every $1.00 in the pot.
If you do the math, that means the rake at Bovada Poker is equivalent to 5% of the pot up to $3, which is very favorable compared to other US-friendly poker sites that take up to 35% pot rake.
Also, Bovada Poker runs several different poker tournaments, which means they also collect entrance fees.
Don't forget that they operate a race-book, sportsbook, and casino.
As such, Bovada makes profits when players wager on their casino card games, table games, online slots, sports betting, horse races, and much more.
Does Bovada Poker have a Gambling License?
In the old days (pre-2016), Bovada Poker had a gambling license with the Kahnawake Gaming Commission (KGC).
However, following the agreement between KGC and New Jersey Division of Gaming Enforcement, the license became invalid in 2016.
Please note that the loss of the gaming license was not through an explicit fault of Bovada Poker.
After Black Friday, KGC had no choice but to cancel all licenses to gambling sites accepting US players.
Even still, it's somewhat unfair to players that Bovada has not bothered to seek a gambling license from another trusted authority.
Has no-license status affected or tainted Bovada's credibility? Certainly not — but, for the sake of player peace of mind, they should get a license with a US jurisdiction, perhaps Illinois Gambling Board.
Even though Bovada Poker hasn't been embroiled in any significant scandal involving player mistreatment, poor customer service or non-payment, players would want to be certain that they are in good hands.
And the only that this subtle player-provider harmony can be struck is through a credible gambling licensing body.
That's not to say Bovada Poker is perfect; it has its own set of challenges, quacks, and shortcomings.
US players have come to trust the site because of its long-standing presence and relative stability, but there are a few major issues they should address to offer next-level poker gambling experience.
Bovada Poker Platform and Software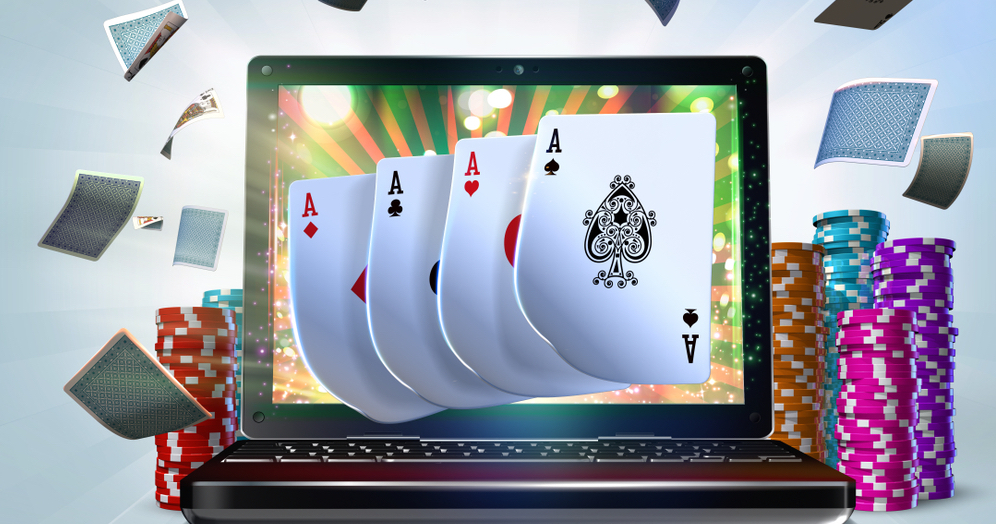 Bovada Poker runs on PaiWangLuo (formerly Bodog) Poker Network, which means the web clients, platform, and mobile apps are hooked to top-notch software.
Overall, the site's poker platform looks refined and modern, and the software works well.
Like most poker software, an occasional glitch can be noted, including empty lobbies, lagging games, and scripting, all of which can be rectified by reloading the software client.
The platform has managed to bring to things under one roof: a customizable game client combined with robust software performance.
From a personalization standpoint, you can tweak the background image, felt color, and other aesthetic effects as you see it fit.
Plus, if you are a sports fan, there is a rich library of sports-oriented themes for the background imagery.
However you look at it, Bovada offer customization like never before. With dark feel and look to it, this makes the platform not only functional but also a beautiful work of flat design art style.
This way, you can personalize your experience and find a room that best suits your video poker strategy.
This doesn't come as a big surprise since Bovada has been reviewing, tweaking and refining their software and platform for the past decade and a half.
Versatility is the name of the game when it comes to the Bovada Poker platform, as it runs seamlessly on both Linux, Mac, and Windows PCs.
Besides, the web game software has been modified to be compatible with all mobile devices, tablets and every small-screen gadget in between.
Bovada Poker doesn't just let you have full control over your gambling experience, but also offer top-notch functionality in the software itself.
Meanwhile, both seasoned and newbie players will certainly fancy the remarkable variety of video poker games that comes with exciting features.
Bovada Poker Mobile Experience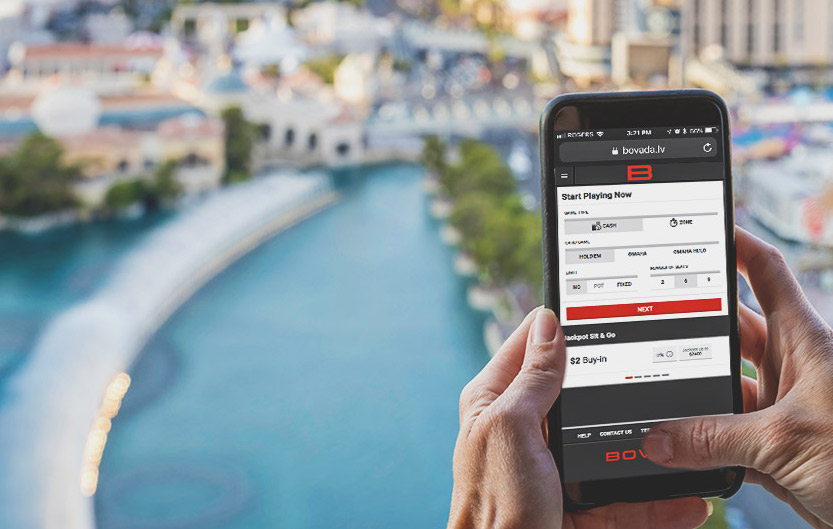 Currently, poker players can access and play all the games available via cutting-edge download client for both Mac and Windows. But what about Android and iOS devices users?
If you are looking for mobile poker fun, Bovada has got you covered. Even better, you don't have to download any hefty application or deal with messy APIs.
On your tablet or mobile device, just point your browser to Bovada.lv, then log into your account and navigate to the poker section.
On an iOS, Windows or Android device, you will see a prompt that asks you to save Bovada Mobile to your home screen. It will install a shortcut from which you will be always launching your mobile poker "app".
That is all there is to it. No download. Just like the desktop client, you will see Cash Games and Zone Poker section on the mobile version.
All you have to do is select your stakes, toggle portrait screen, and you're set to have an exciting poker session.
That's not to say Bovada Mobile poker version isn't without issues. In fact, it has two downsides that are somewhat of a big deal.
First of all, the mobile version doesn't support multiple tables. Even worse, it doesn't support Sit & Go or tournaments. That's a huge bummer.
Bovada Poker Bonus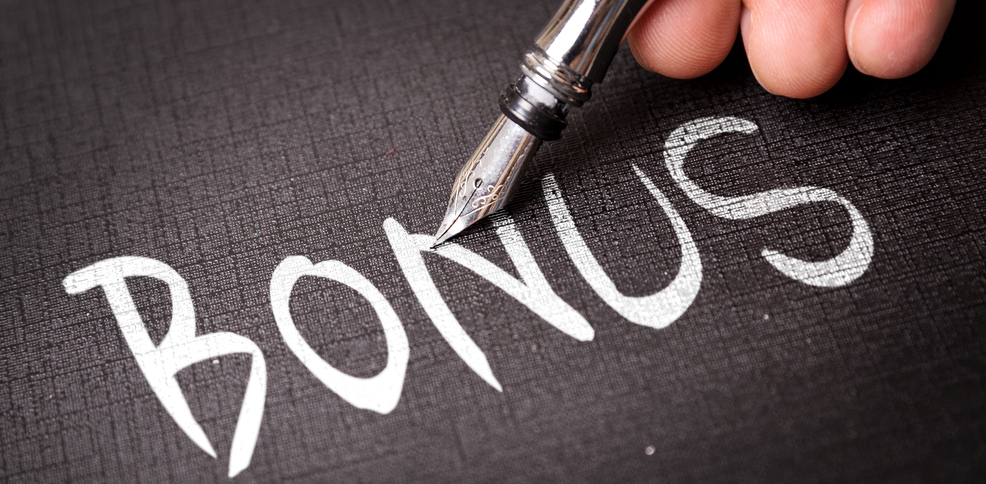 Taking advantage of bonuses offered by gambling sites is a must-have strategy in your poker cheat sheet. So, how does Bovada Poker bonus stacks up against the rest?
While Bovada Poker Rakeback program isn't something to call home about, the bonus is what keeps US poker players coming for more action.
The bonus itself is pretty simple and straightforward to understand and claim.
It's a standard 100% match bonus up to $500. This means that Bovada Poker will match your 1st deposit dollar for dollar up to $500 max.
Like all offers from casino sites, this bonus comes with a catch in the form of wagering requirements, minimum deposit, and cashout limit.
It's worth noting that this bonus offer will be credited to your account as a bonus instead of cash or withdraw-able credit.
How to Claim and Cash Out Bovada Poker Bonus?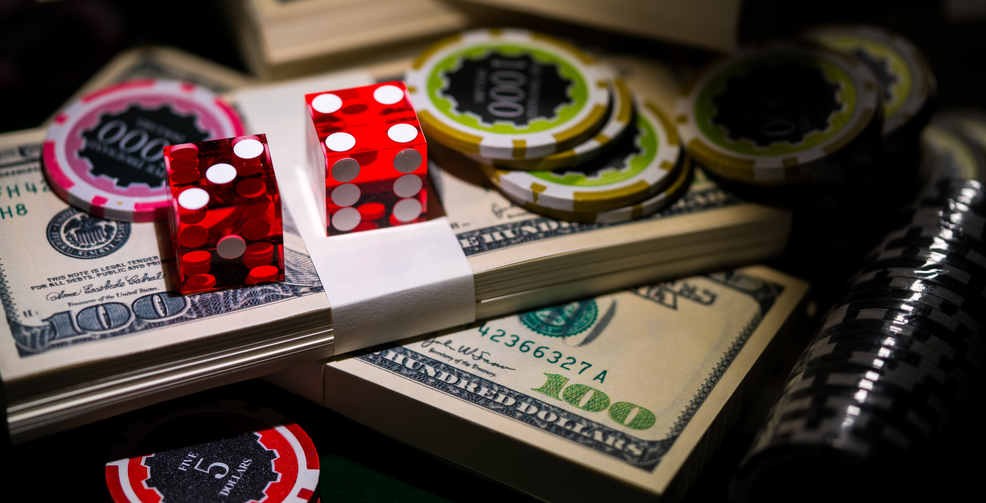 It's easy, and you only have to follow these few simple steps:
Step 1. Register New Account (If you aren't a registered player with the site)
Head over to Bovada.lv which is the US player platform. From here, just click "Join Now." Note, however, that players from certain countries and states aren't allowed to register with Bovada Poker. These include the state of Nevada, Maryland, Delaware, New Jersey and New York.
Step 2. Verify your Account
You'll be presented with a simple registration form, where you'll enter the usual details, including your first & last name, date of birth, country of residence, address, email, phone, etc.
Once your account details have been validated, you are good to get into action.
Step 3. Deposit Real Money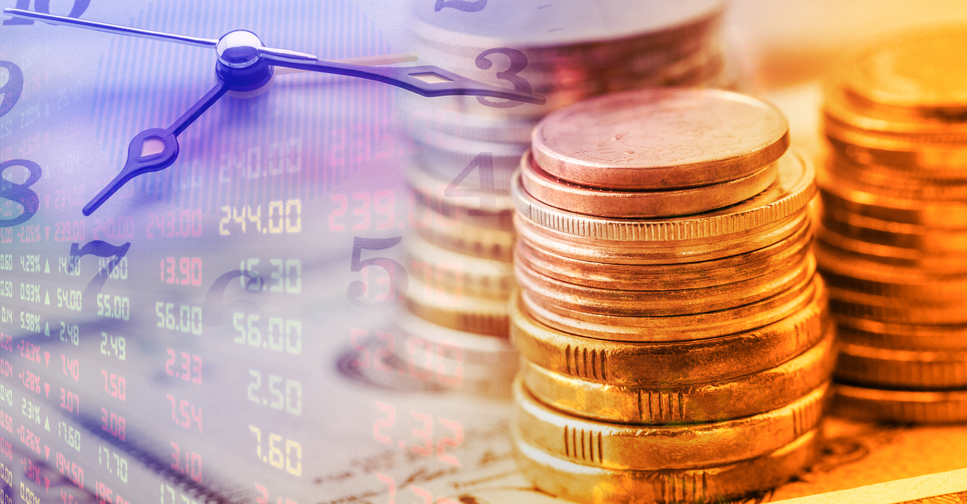 With your account opened, the next logical step is to make your initial deposit of at least $10 to qualify for a 100% match bonus up to $500.
When signing up, you can choose to use a sponsored link to take advantage of the bonus. Your method of payment will also matter, because you may qualify for a Bitcoin bonus for sports betting and casino wagering, as well.
When it comes to poker bonus, Bovada allows you to clear as much of the offer as you are able to within a period of 30 days.
While this is an approach that's fairly friendly to players, the validity period is a little restrictive considering that most poker sites give you 30-60 days to clear the bonus.
How to do you cash out the bonus? To clear the bonus off, and turn into real money or cash, you need to play in real money tournaments and poker games, particularly those that will award you Poker Points.
Unlike other welcome bonus, you may be familiar with, this Bovada Poker offer doesn't require a bonus code to be redeemed.
By using a sponsored special link during the signup process, the bonus amount and all other goodies will be automatically credited to your new account.
As you might expect, Bovada Poker calculates how much bonus you will eventually claim based on the amount of rake you individually pull towards the pot.
The bonus amount can also be based on the tournament fees you pay in case you join a poker tournament.
In other words, the more rake you place in the pot, the more points you'll earn and therefore the more bonus amount you will receive.
The downside to this approach to poker bonus is obvious: high roller players will get more bonus amounts and become more loaded at the expense of small stakers who could actually benefit from the bonus offer.
Thankfully, Bovada Poker has created a system in which micro-stakers can get the most out of the welcome bonus.
Rather than rewarding a certain amount of bonus for given Poker Points, the operator has a system that allows small-time players to claim the first $50 quickly.
Bonus Tiers at Bovada Pokers
This unique bonus tier system adopted by Bovada Poker is worth taking a closer look, especially how the bonuses are released.
At the bottom tier, when you have earned the first 15 Poker Points, the first bonus worth $5 will be released into your account.
Once you have raked 85 Poker Points, you will be rewarded the next bonus of $20, with another $25 coming your way when you have cleared 185 Poker Points.
By this point, you will have cleared a total bonus of $50.
After garnering 500 Poker Points, you will be able to clear the next $50 bonus, followed by another bonus of $150 if you manage to earn more than 1,500 Poker Points.
The rest ($250) of the bonus will be credited to your account if you earn more than 5,000 Poker Points.
As you can see, it is super easy to learn the first three tiers of the bonus, earning you a quick $50.
For example, buying into a poker tournament worth $50 at Bovada will earn you an instant $5 in bonus.
At the end of the day, the 100% bonus is a run of the mill poker offer, but Zone Poker at Bovada can help you earn a whopping $3 to $5 every hour.
That's the beauty of Bovada Poker and something that you can't find in most US-facing poker sites.
With a validity of 30 days, it leads to the question: how fast can you clear the bonus or earn enough Poker Points to claim the entire $500 bonus?
From practice, it shows that you can clear approximately $0.75 to $1 of the bonus per $0.50 when playing on Cash Games section as compared to $0.50 you can clear when playing conventional casino game.
That makes Bovada slightly above par when it comes to bonus clearing, and tournament bonus rate.
Don't forget that these estimates only apply to the first 3 bonus tiers. For the next top-tier bonuses, the tournament competition bonus rate declines by nearly 50%, making it more difficult to clear the bonus.
Alternatively, you can leverage the Poker Points on cash tournament tickets to clear the bonus faster, but there's a downside.
It will cost a substantial amount of Poker Points. In specific, you will earn tournament credits worth around $5 for every 1,000 Poker Points you burn.
Fish Rating at Bovada Poker
Funny enough, when you first land on any table at Bovada Poker, you might think it is one of the strictest poker gambling sites on the web.
However, it is by far one of the loosest poker sites on the internet.
First off, you won't find any table statistics and other metrics, except for the average size of pots in the Zone Poker section. This isn't that different from what other poker sites do.
Talking of fish rating, Bovada Poker was seeing flops at the rate of 30% to 40% for nine-seat tablets at the time when the ranks of Pokerstars where hitting around 20%.
For Bovada, this figure would soar to as high as 50% for the six-seat tables that are all the rage right now. As for the pots, the average were 30 to 40x the big blind.
In other words, seasoned players at Bovada Poker will most likely see the flop more than would in a professional game.
That's because there are more fish populating the tables than veterans. This results in a combination of easier profiting, higher variance, and unpredictability, so it's a trade-off that you need to consider each time you play.
When you move to Zone Poker, you can anticipate to see between 10% and 15% less flop. You won't find players who have no idea what royal flush is.
Bovada Poker Review — FAQs
How do Bovada Poker Game Limits Compare?
For No-Limit Holdem, the limits are $0.02 per 0.05 for minimum stakes and $10 per 20 for maximum stakes.
For Fast-Fold game at Zone Poker, the minimum stakes stand at 0.02/0.05, while max stakes are $1/2.
The same goes for No-Limit Holdem, Fixed-Limit Holdem, Pot-Limit Omaha, and Fixed-Limit Omaha.
What Banking Options do US Players Have?
Bovada Poker has often done a bang-up job when it comes to payouts, and they offer a diversity of banking options.
When it comes to deposits, US players have at least two standard options: Bitcoin and credit cards, most notably MasterCard, Visa, and Amex.
Withdrawals can be carried out via Bank Wire, Check by Courier and Bitcoin.
How are Bovada Poker Payouts?
For several years (probably more than a decade), Bovada Poker has set the gold standard for payouts.
They sure know how to address payout issues, which means payouts are extremely fast compared to other US-oriented poker sites.
Bovada Poker process Bitcoin payouts/withdrawals almost instantly, or within 15 minutes to 24 hours to be precise.
Paper check via courier service will take around 7-10 days. Similarly, bank wire transfers take 7 to 10 days to be delivered to your bank account, which is comparatively fast.