Industry News
[Annual Report] Aristocrat Online Slots Retained Revenue Growth, but Profit Is Still Down 46.7% In 2020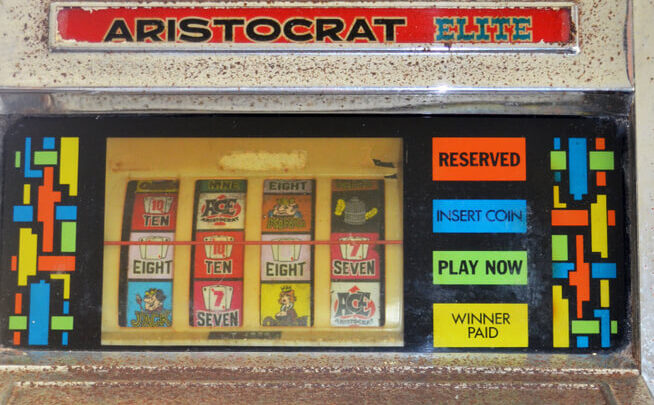 Aristocrat Leisure has released its latest financial figures, and they do not look pleasing to the eyes. The figures released show their profits have dropped by 467.7% this year as of 30th of September, 2020.
Aristocrat was founded in 1953 by Leonard Hastings Ainsworth in Sydney, Australia.
The Australia-based company remains one of the largest software providers for online and land-based casinos globally. They design, develop, and distribute games, gaming content, systems, and platforms worldwide. Their portfolio is rich with games of different themes and techniques, from slots to table types. The variety of Aristocrat slots online, real money, and free pokies by Aristocrat exceeds all regular casino players' expectations.
They also offer products and services that include electronic gaming machines, casino management systems, and video lottery terminal systems. As part of their enterprise, they are involved in real money bet markets and online social gaming. Its operations are in four segments; Australia/New Zealand, Americas, Digital, and International class III. From these segments, they own licenses in 328 jurisdictions of the world, generating a yearly income of $4.1billion as of 2020.
Of all Aristocrat Leisure operations, the digital segment carries the largest share, contributing 57% of the total revenue. Their land operations contribute to the rest of their annual income with about 43%. Of this 43%, their operations in the Americas carry 33%, while Australia/New Zealand and International class III take 6.8 and 1.2 percent, respectively.
In terms of strategic segments, 57% of Aristocrats' yearly income comes from digital operations. 22.5% of their annual revenue comes from gaming operations, while 20.5% comes from class ii outright sales and others. Thanks to their 328 licenses, Aristocrat operates in 82 countries globally, with offices in 15 countries. Aristocrat Leisure depends on a team of over 6000 employees working in 15 of their offices globally—the largest of them being in the US, Australia, and India.
Aristocrat Sees Profits Drop by 46.7%
Aristocrat has come forward to announce its figures at the end of its 2020 fiscal year. The company's report stated that despite a strong performance and cash flow all year round, the company suffered a decline in profits.
In Australia and New Zealand, the yearly revenue for Aristocrat Technologies dropped by 38.5%, from 465.8 million AUD in 2019 to 280.5 million AUD in 2020. The closure of casinos in Australia occasioned a devastating drop in revenue at the beginning of the year due to COVID-19. The decline in revenue also led to a decrease in Aristocrats' annual profits at the end of the 2020 fiscal year. After closing 2019 with a gain of 213.6 AUD million in Australia and New Zealand, Aristocrat was only able to make a profit of 58.8 AUD Million in 2020, reducing the YoY percentage by 72.5%.
Amidst the negativities, Aristocrat Leisure ended the year with a positive margin of 21%. However, the margin was 25. 8% drop compared with the 46% margin from the previous year.
On the international scene, after adjustments and sums, Aristocrat normalized profits for the 2020 fiscal year dropped by 46.9% of what they used to be in 2020. After taxation, the company's profit in the international class III was about 32.3 million AUD. Compared with the previous year, 94.3 million AUD represents a year-on-year decrease of 65.7%.
At the end of September 2020, the group's revenue dropped by 5.9% to about AU$4.14 billion. A significant reason for the drop was the major shutdowns relating to COVID-19 that rocked many parts of the world in the early parts of 2020. Before March 2020, the majority of Aristocrats' income came from poky rentals to casinos. The company rents out a machine at the cost of about $78.77 per day. It might not sound like much, but when you multiply that by over 48,0000 devices owned by the company across Australia alone, you are talking about a massive amount of money. Unfortunately, with social distancing measures that involved the shutdown of many casinos globally, a good part of the company's income was lost for close to 10 months. Aristocrat Technologies had to rely only on its revenue from its digital platforms from around early March 2020.
Keep in mind that a company's revenue plays a significant role in other financial metrics, especially profit; the drop in revenue simultaneously resulted in a massive profit reduction.
As a result of this terrifying loss, the company had to let go of about 1000 of its staff between April and June to reduce running costs. At the same time, 1,500 staff members had pay cuts. Members of the board, including the CEO Trevor Kroker, were not left behind as they took 30% of their wages.
ANZ
2020
2019
Change %
Summary Profit or Loss
Revenue
A$m
280.5
456.2
(38.5)
Profit
A$m
58.8
213.6
(72.5)
Margin
%
21.0
46.8
(25.8) pts
Volume
Platforms
Units
7,818
13,425
(41.8)
Conversions
Units
2,739
4,225
(35.2)
Price
ASP
A$ / unit
20,786
21,252
(2.2)
International
2020
2019
Change %
Summary Profit or Loss
Revenue
A$m
126.3
204.5
(38.2)
Profit
A$m
32.3
94.3
(65.7)
Margin
%
25.6
46.1
(20.5) pts
Volume
Platforms
Units
3,009
5,664
(46.9)
Key Summary:
Revenue in Australia and New Zealand dropped by 39%,
The segment's profit fell by 73% with market contractions due to the combined impact of COVID-19, droughts, and bushfires.
Revenues declined by 38% in international class III.
Segment profit dropped by 66% due to COVID-19, causing reduced operating leverage.
Aristocrat Technologies CEO Comments on Situation
Despite the current look of things, the CEO remains optimistic about the future of the company. While profits may have dropped by 46.7%, the company still has a value of $476.6million even with the pandemic ravaging the world.
In a statement addressed to Aristocrats' shareholders, Trevor Croker, Aristocrat CEO and Managing Director, reveals that he is proud of the resilience and commitment his team of over 6000 people has shown in the last ten months. Like never before, the safety and well-being of his staff and customers remain the top priority for the company.
He explained that Aristocrat Leisure entered the COVID-19 challenge in good shape. Six months on, even with so much uncertainty, Trevor maintains hope that Aristocrat will exist this period in good condition. CEO Croker states, "Our results for the full year to 30 September 2020 demonstrate that we have enhanced our financial fundamentals and further accelerated our underlying operational momentum, despite the exceptional challenges and volatility generated by Covid-19 on our business, customers, players, and people across the majority of the period."
Trevor noted that the company's digital division had an exceptional performance this year in his closing remarks. He also pointed out that the company's net debt dropped by 29.5% to 1.567billion dollars from 2.223billion dollars in some related good news.
Investors' outlook on Aristocrat performance in 2020
Even though share prices in Aristocrat Technologies have almost stayed the same at the start of 2020, eventually, investors had to push through a rough year of bumps. After enjoying a share value between 22 and 25 Euros between January and March, the prices went down below 10 euros in April 2020. The prices then continued to push up steadily until the announcement of a drop in profits came in.
Before this announcement was made, shares in Aristocrat Leisure remained steadily rising while closing at around €19.31 per share. In the early trading hours after the ASX announcement, the shares dropped to €17.37 and then rallied back to €22 on the 18th of November, 2020. Since then, the price per share is decreasing by 1,51% starting from the end of November.
Early this year, the downward trend was partly because Prime Minister Scott Morrison forced casinos in Australia to close like other casinos in the world remained closed. The share value continues to climb up slowly as they try to return to its original all-time high. As of the 3rd of December 2020, a share of Aristocrat is worth €19.40 compared to €20.20 in December 2019.
Smart investors would know that Aristocrat Leisure has a sound and secured growth plan for the future. They are industry leaders in technology, and their revenue streams across the world are numerous as it continues to sign major deals with industry leaders like itself.
As good news to shareholders, Aristocrat would be giving out holiday bonuses and end-of-year dividends this year. Sadly, due to COVID-19, the company couldn't pay out interim dividends, but it will soon give out some rewards.
However, the dividend won't be as high as the $0.41 per share in 2019. This time, Aristocrat Technologies plans on paying $0.073 per share. Overall, the company is expected to spend $46.78 million on these dividends. All these are thanks to Aristocrat's effective COVID19 response and its continued performance improvement.
Aristocrat digital growth with online pokies
Thanks to the Digital results, the figures from Aristocrat could have been worse. Despite the massive falls in other segments, the digital part had what they call Booming Business this year. This is because the digital products of Aristocrat became alternatives to people who couldn't gamble. After all, casinos were closed. More players had to use online pokies by Aristocrat Technologies during the period than ever before.
The digital segment saw an increased booking of 31.3% this year, which resulted in $1.61 billion in bookings. This incredible feat is significantly attributed to their mobile game, "Raid: Shadow Legends," and their social casinos' growth.
Of the total 1.6 billion dollars in bookings, "Raid: Shadow Legends" alone took 25%. Interestingly, the game is not a slot game or casino game. Instead, it's a role-playing game, the first time for Aristocrat, and it turned out so well. Other games that did well include Vikings, Gummy Drop, and so on.
The success seen in the numbers was also a result of their investment in social casinos. For instance, with Big Fish Casino, they made about 11% more bookings this year. Cashman Casino and others also contributed to the company's revenue.
Some of the popular Aristocrat online pokies that added to this massive success include
Zorro (95.5% RTP)
Game of Thrones (95% RTP)
Pelican Pete (94.94%)
Werewolf Wild (95.3% RTP)
Pompeii (95.45% RTP)
50 Dragons (94.79% RTP)
Silk Road (94.74% RTP)
The Walking Dead (95% RTP)
At the end of the 2020 fiscal year, Aristocrat increased its digital revenue by 28.5%. That is, revenue moved from 1.25 billion in 2019 to become 1.61 billion in 2020. Since income and profit are linked, profits also increased by 33.7% in the digital segment. Instead of 370.2 million made in 2019, Aristocrat made $494.9 million in profit this year.
Digital
2021
2020
Change %
Summary Profit or Loss
Bookings
US$m
1,612.1
1,227.8
31.3
Revenue
US$m
1,609.1
1,252.2
28.5
Profit
US$m
494.9
370.2
33.7
Margin
%
30.8
29.6
1.2 pts
Key metrics
UA Spend
US$m
449.4
328.0
37.0
DAU period end
Millions
6.7
7.5
(10.7)
ABPDAU
US$
0.59
0.41
43.9
Comparing revenue and profit, the company finished with a healthy margin of 30.8% compared with 29.6 % in 2019. That was a 1.2 % increase for the company.
Summing Up
Looking into the future, we expect to see Aristocrat Technologies return to its feet in 2021. Once the COVID-19 bans are lifted, we hope revenue returns to what it was before March 2020. We should as well see them retain their position as world leaders in gaming operations. To this, they will expand the number of machines they operate. At the same time, they'll be looking at turning their games' performance, which will be noticeable when you play Aristocrat pokies online in Australia for real money in 2021.
With a proper user acquisition strategy, digital bookings should grow. We expect about a 25% to 28% increase in overall revenues from digitals. The user acquisition strategy would include lots of free pokies by Aristocrat. Also, we expect to see more virtual and augmented reality in the year 2020. Other plans for the fiscal year 2021 include:
The company will continue to invest in DD to drive sustained, long-term growth. These investments might come mildly above historical levels to deal with the current challenges left behind by COVID-19.
Aristocrat should increase SG&A across their business as the team continues to scale up and deliver a unique growth strategy. That includes identifying adjacencies that will help expand their capabilities to create new business and drive these new businesses' growth through product, distribution, and investment.
You may also want to read: