Industry News
Phil Hellmuth's Net Worth in 2021: Here's What We Know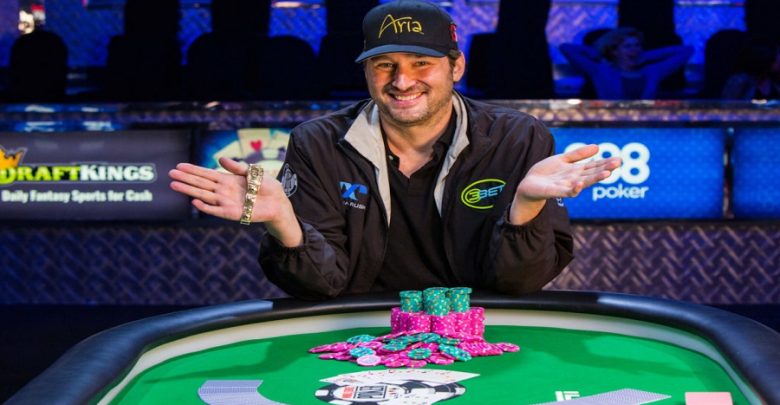 Phil Hellmuth, where do we even start with this guy? 
The 'Poker Brat' as he's not-so-affectionately called is one of the biggest poker stars ever to grace our screens and standing at an outrageous 6'7'', it's a wonder he even fits on them. But don't let a questionable nickname and peculiar stature distract you, Hellmuth ranks as one of the most successful poker players of all time and well, he's not exactly done that by accident. But don't just take it from me…
Phil's actually been quoted saying "If luck weren't involved, I guess I'd win every one," as well as "I've revolutionized the way to play Texas Hold'em" among other bizarre claims, so at least he lives up to his bratty persona. 
Whether you love him or hate him, there has to be something about him and taking a look back at his story, it's not hard to make up your mind on this marmite-character. 
From his early life and first professional tournaments to his latest endeavors and biggest controversies – here's what we know so far about the Poker Brat and our estimation Phil Hellmuth's net worth. 
The early life of Phil Hellmuth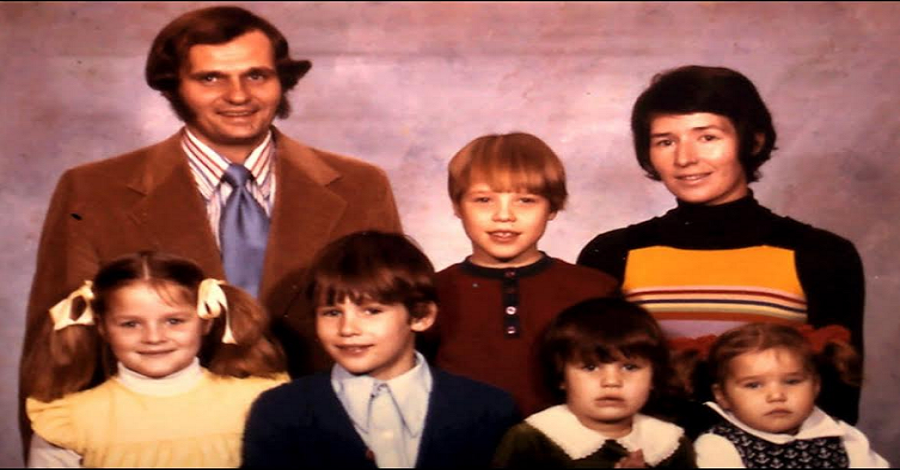 Born July 16, 1964, Phillip Jerome Hellmuth Jr. was born in Madison Wisconsin as the eldest of 5 children in a Catholic family. 
His father, Phil Hellmuth, Sr. worked as a dean at the University of Wisconsin while his mother pursued her creative side working as a sculptor. This led Hellmuth through a wholesome childhood, relatively poker-free before attending college at the University of Wisconsin-Madison. 
Hellmuth played his very first game in the confines of a friend's dorm room and stated that he immediately fell in love with the game. He started playing as much as possible with friends and family and although enjoying, felt the competition was not strong enough. Before too long, Hellmuth moved on to play high stakes local games, mingling amongst doctors, professors, and businessmen.
Slowly, but surely, Hellmuth built up a substantial bankroll before quitting and heading to Las Vegas to pursue his newly found dream – becoming a professional poker player. 
But it was far from plain sailing, Hellmuth quickly realized that his Wisconsin-ways hadn't quite prepared him for the big leagues and his first trip ended disastrously. In fact, so did the next 9, but his persistence paid off and he was granted his very first win at the tables with some low-stakes cash games. 
Hellmuth slowly builds his bankroll once more and started playing for higher stakes and entering bigger and better tournaments. 
World Series of Poker (WSOP) success and bracelets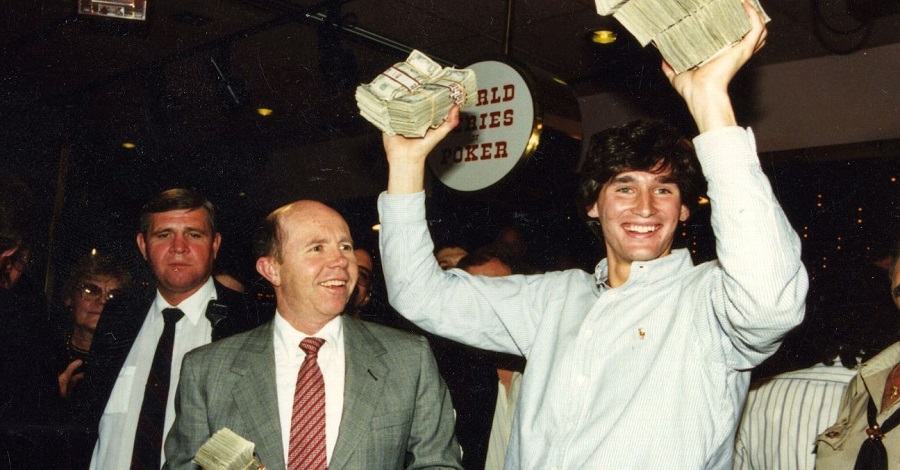 When it comes to poker, it doesn't get much better than the world series and when it comes to players, it's hard to find any more dominant in recent history than Phil Hellmuth. 
As of August 2017, Hellmuth had amassed a total of $14,000,000 thanks to the World Series of Poker (WSOP) alone, ranking at #5 on the All-Time Money list – but that's not the pinnacle of his achievements in the tournament. 
Arguably his most impressive feat stands as the number of bracelets won with a record-breaking 15, with the most recent collection in the 2018 No-Limit Hold'Em event ($5,000) where he added his winnings of $485,082 to his net worth. Not a bad day at the office – especially when considering he was contemplating sitting the game out.
| | | |
| --- | --- | --- |
| Tournament  | Year | Prize |
| No Limit Hold 'Em World Championship ($10,000) | 1989 | $755,000 |
| Limit Hold 'Em ($5,000) | 1992 | $168,000 |
| No Limit Hold 'Em ($1,500) | 1993 | $161,400 |
| No Limit Hold 'Em ($2,500) | 1993 | $173,000 |
| Limit Hold 'Em ($5,000) | 1993 | $138,000 |
| Pot Limit Hold 'Em ($3,000) | 1997 | $204,000 |
| No Limit Hold 'Em ($2,000) | 2001 | $316,550 |
| Limit Hold 'Em ($2500) | 2003 | $171,400 |
| No Limit Hold 'Em ($3,000) | 2003 | $410,860 |
| No Limit Hold 'Em with Re-buys ($1,000) | 2006 | $631,863 |
| No Limit Hold 'Em ($1,500) | 2007 | $637,254 |
| Seven Card Razz ($2,500) | 2012 | $182,793 |
| No Limit Hold 'Em Main Event (€10,450) | 2012 | €1,022,376 |
| Seven Card Razz ($10,000) | 2015 | $271,105 |
| No-limit hold'em ($5,000) | 2018 | $485,082  |
Full list of Phil Hellmuth World Series of Poker (WSOP) bracelets and prize money 
During the WSOP in 1993, Hellmuth became the second player in history to receive three different bracelets in a single WSOP event, second only to Walter Puggy Pearson in 1973. The wins still stand as some of his best work with the three major victories inside three consecutive days.  
Hellmuth became the only player ever to receive a bracelet in the '80s, '90s, '00s, and '10s, cementing his legacy as one of the best players of all time for years to come – but it's not just the WSOP that he's had success. 
Hellmuth's other poker success stories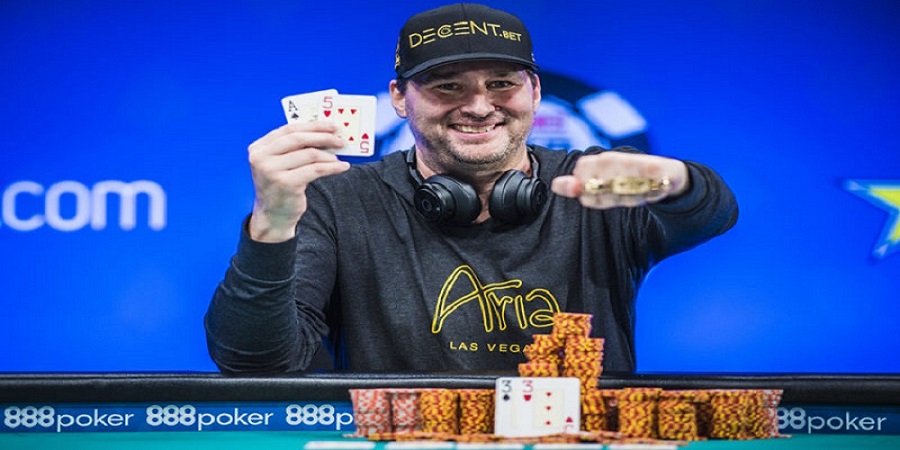 A regular player in the World Poker Tour, Hellmuth amassed a total of over $1,400,000 as of 2017, yet has only managed to secure a single win in 2017. Despite this, he's managed to cash fourteen times and make the final table five times during his career. 
The year 2000 gave Hellmuth the winning title of the Poker EM-7 Card Study Main Event in Austria, beating 437 other players to a cash price of $106,250 in an event fondly known as the biggest 7 Card Stud tournament event in the world. 
He then proceeded to win the 1st National Heads Up Poker Championship in 2005 defeating Huck Seed, Men Nguyen and Antonio Esfandiari in the fight for the final place against Chris Ferguson. Hellmuth came out on top and returned to the 2006 event in an attempt to make history repeat itself, but was picked off by Chip Reese in the first round of the game. 
His career has also taken him to the Poker After Dark show in which he has both appeared as a player and presenter on the late-night entertainment show. He won his first tournament during the first episode inside the third season of the show potting a cool $120,000 in cash. He returned two weeks later to bag another $12,000 with a 2nd place prize and ultimately becomes the champion of the third season of the show – bragging rights for sure. 
Phil Hellmuth's net worth sure has benefitted through his poker abilities, but it's not been without it's low-points…
The controversy surrounding the Poker Brat
No stranger to controversy, Hellmuth's name of the poker rightly stuck, but there's no better example of his behavior than his outburst during the first week of the Poker After Dark show on NBC. 
The NBC Poker After Dark Show controversy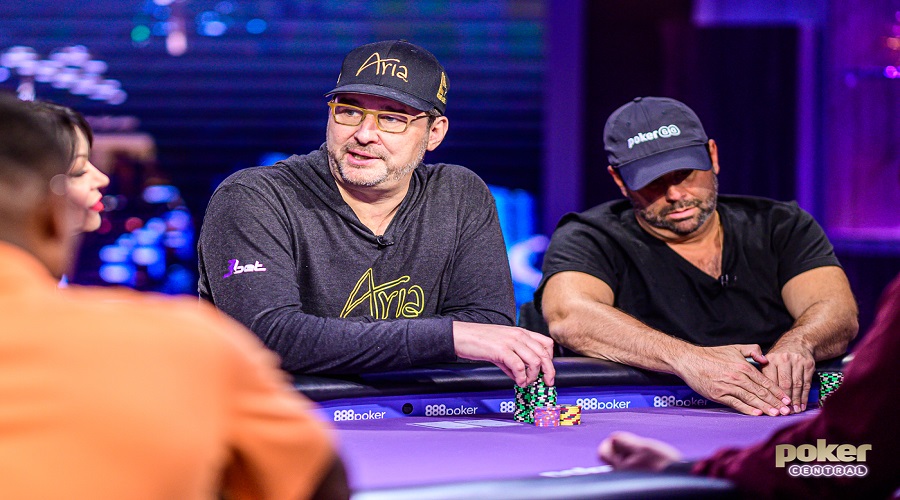 During the show, Hellmuth was clearly shown to ask fellow professional players (Gus Hansen, Huck Seed, Steve Zolotow, and Shawn Sheikhan) to remain quiet during his turn to take action – a big no-no in the beautiful game. The players respected his wishes, likely out of shock, but allowed him to proceed with his deliberating. 
When the table turned and Hellmuth started to speak once more, Seed interrupted, telling him to remain quiet so that he (Seed) could talk. What should have been taken as light banter and brushed off by Hellmuth evolved into something much more. As the other players watched and laughed, Hellmuth became furious, threatening never to play again in the show as he walked off the set. 
Perhaps most embarrassingly, Hellmuth shortly returned after being spoken to by the show's producer and was eliminated some hands later by Skeikhan. Phil's reaction still remains as one of the biggest overreactions we've ever seen in the world of poker. 
The 2008 World Series of Poker (WSOP) Controversy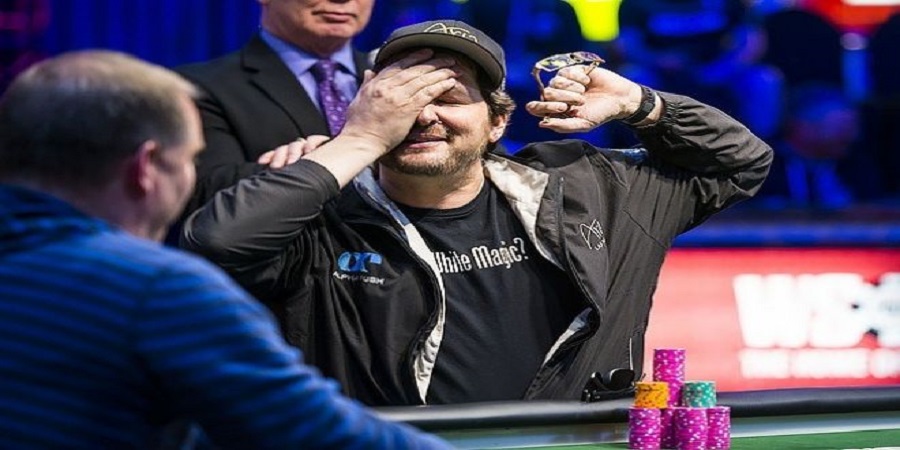 Brat by name, brat by nature, Phil Hellmuth doesn't just have the one major controversy, but rather many – one of which landed in the 5th day of the 2008 WSOP event. 
Hellmuth and his co-player Cristian Dragomir had somewhat of a falling out at the table with the former calling Dragomir an idiot among other insults. His actions cost him a warning for insulting another player, but this fueled the fire and the verbal abuse continued despite other players advising him to stop. 
Eventually, a one-round penalty was handed for the offense, but Hellmuth arranged a private meeting with Jeffrey Pollack, the Commissioner of WSOP and the penalty was overruled. 
Make of that what you will… 
Phil Hellmuth's charitable side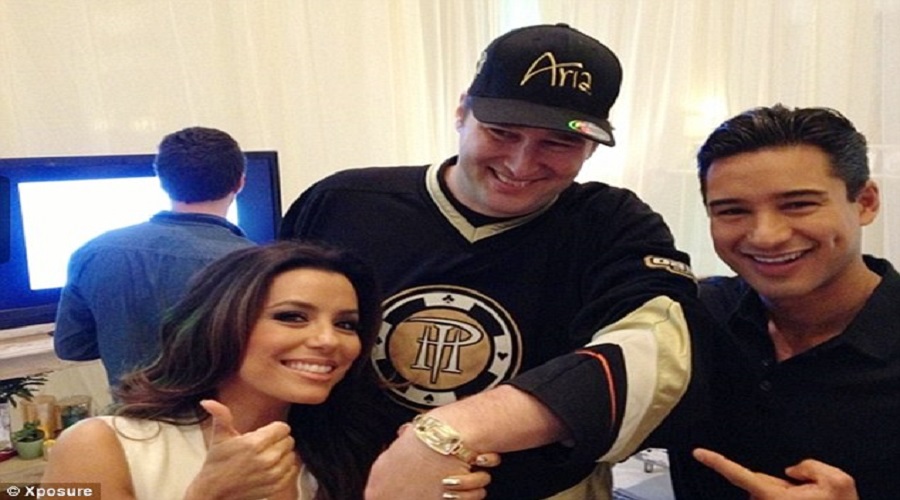 There's no way that I can write this article without at least mentioning that Hellmuth does have a good side, no matter how he acts at the table and with the amount that he's done for charity, he deserves his kudos. 
As a dedicated philanthropist, Hellmuth has served as the chair of emcee for numerous charity poker events, raising over a huge $20.4 million during his time with the charities. 
His global work consists of fundraising galas for the Clinton Global Initiative, Ante Up For Africa, the Children's Hospital of Philadelphia, the Starkey Hearing Foundation, Shimon Peres' Peace Thru Sports Foundation, and Eva Longoria's "Eva's Heroes". 
He's also an active supporter of the Heifer International organization, an organization focusing on benefitting the developing world with the assistance of livestock, poultry, and grain sourcing.
Turns out the high roller has a heart after all.
Phil Hellmuth net worth
Hellmuth is no stranger to big money and by putting himself on the main stage for so long, it's hardly a surprise that his net worth is one of the most searched for terms about the character. 
But to work out his net worth, we first need to see how Hellmuth has made his money and whether or not he's good at keeping himself in the green. 
Phil Hellmuth's total poker winnings
Hellmuth's cash flow comes primarily from poker, that's something we can all agree on, but just how much has the man won from competing in different tournaments? 
Well, according to The Hendon Mob, Hellmuth's total earnings stand at a mind-bending $22,817,318 as of 2021. His net worth is also just north of $20 million dollars. 
Phil Hellmuth's alternative incomes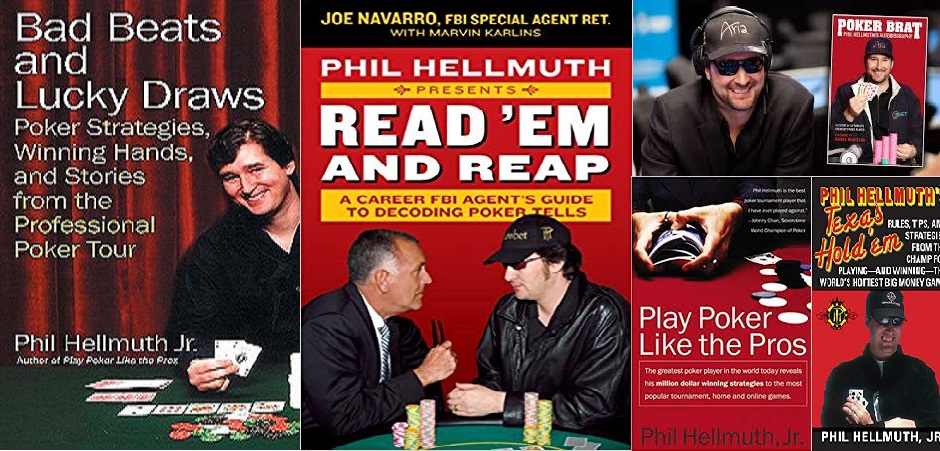 When you consider Hellmuth's massive poker winnings, the number becomes somewhat more impressive when you realize his alternative forms of income. From the sponsors and guest appearances to presenting gig and app development, Hellmuth has been one to capitalize on it all. 
Most notably, the production of his books 'Poker Brat', 'The Greatest Poker Hands ever played', 'Bad Beats and Lucky Draws', and 'Play Poker like the Pros', provide the gambler with a steady income to this day. 
Hellmuth also partnered with Oasys Mobile in 2004 to develop Texas Hold 'Em by Phil Hellmuth. It's one of the oldest mobile poker apps around – definitely showing promise with a venture well before its time. 
Phil Hellmuth's investments 
You don't make millions in the poker world without investing a few bucks here and there and we're gonna say that Hellmuth's got his fingers in a fair few pies. 
In 2018 Hellmuth was interviewed about his win in the WSOP, but it wasn't the prize-pot that caught our intention. During the interview, Hellmuth announced that a company, owned by a friend and invested in by himself, had sold and he received what he reported as 'life-changing money'. 
What's classed as life-changing money to someone that's won over $20,000,000 through poker remains a mystery, but if there's one thing that's for sure, it's that he's comfortable, to say the least. 
A final estimation
Although difficult to estimate, it is rumored that Phil Hellmuth's net worth sits at a healthy $20 million. However, this number may have skyrocketed in the summer in 2018 with the sale of the company he had invested in.
At the end of the day – all we can currently do is speculate and although estimations may give an idea of Phil Hellmuth's net worth – they're just estimations. Only the Poker Brat himself will know the true value sitting in his bank account and around him in his assets.