Casino News
18 Big Slot Wins That Will Make Your Jaw Drop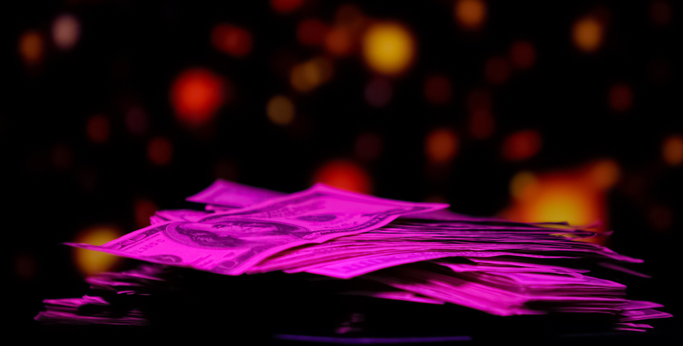 Slots are hands down some of the most popular casino games, with players sinking millions of dollars into slot machines every day.
With all the flashy lights, $$$ signs all over the place, and click-clack sounds, slot machines can be very enticing.
Slots are easy to learn and play too if one is interested. Being a game of pure luck, there's not much of skill required when playing slots.
However, when lady luck dances in your favor and you strike a huge progressive jackpot, you can be certain that your fortunes will be changed for good.
Stories of big slot wins are all over the internet, and they happen frequently in both land-based and online casinos. In this post, we are going to walk you down the hall of fame of the 18 biggest slot wins in casino history you should know about.
1. WWII Veteran Scoops a Total of $25.6 Million in two Unbelievable Wins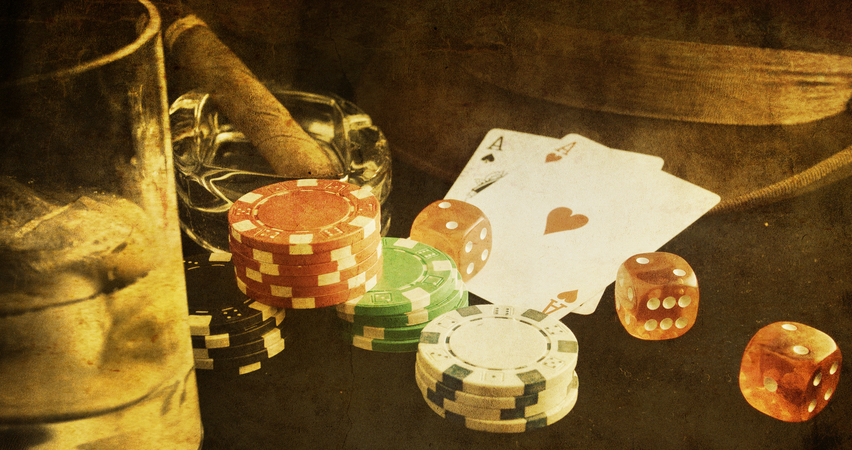 Stories of humongous progressive jackpot payouts are not exactly rare, but the chances of winning the jackpot twice are the same as the probability of lightning striking the same spot twice.
However, that didn't stop WWII veteran Elmer Sherwin from knocking on the doors of the gambling gods twice!
That's right; Sherwin scooped a $4.6 million-dollar jackpot on the IGT slot Megabucks in Las Vegas soon after The Mirage swung its doors open. He was then 76, which is why he used most of his windfall to satisfy his wanderlust.
Funny enough, he never stopped playing his favorite slots hoping that he will strike it rich once more. And indeed he did.
16 years later, Sherwin struck another massive Megabucks jackpot win of $21 million, entering the books as one of the handful second-time mega jackpot winners!
The soft-spoken veteran gave away the biggest portion of this win to several charities.
2. British Soldier Wins close to $20 million-dollar Mega Moolah Jackpot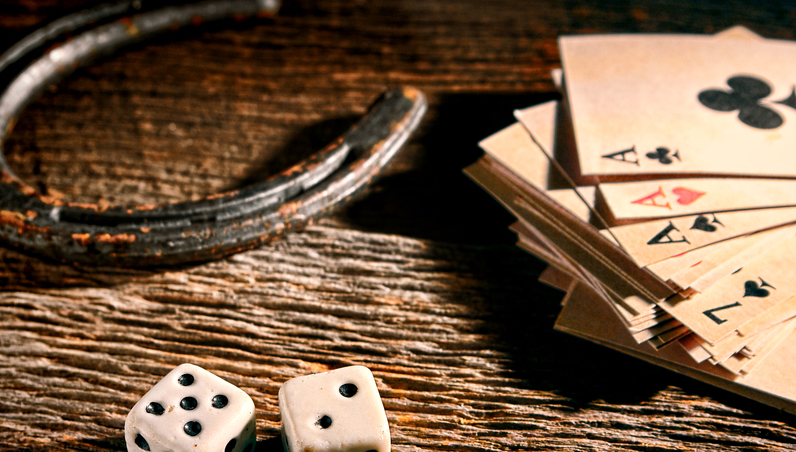 Mega Moolah has over the years gained a reputation for delivering big slot wins, particularly massive progressive jackpot payouts.
In October of 2015, Jon Heywood, then a 26-year old UK soldier walked away with close to $20 million (or €17,879,645 to be precise) after hitting Moolah jackpot while playing at Betway Casino.
It goes without saying that this still stands as the biggest progressive jackpot ever won online.
The Brit went on to buy flashy cars, pay off medical bills for his relatives, and he is currently living a large life. Who wouldn't splurge after striking such a big slot win, right?
3. 25-Year-Old Wins $39 Million at Excalibur Casino in Vegas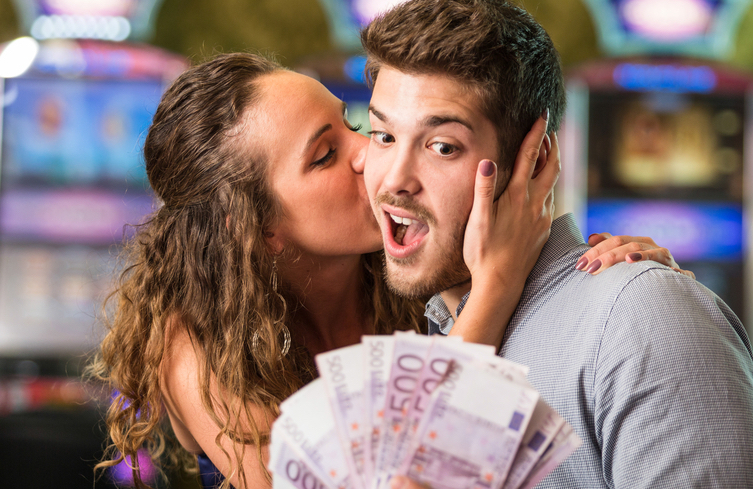 Although the identity of the winner was never revealed, this massive slot payout is worth a mention.
What's funny is that the unidentified 25-year-old from LA was waiting for a basketball game to commence, so he decided to spin the reels to pass the time.
Little did he know he would scoop one of the biggest wins ever recorded in Vegas.
After winning a whopping $39 million at the Excalibur Casino, the lucky man opted to take $1.5 million-dollar cut every year for the next quarter of a decade.
4. Lucky Finnish Slot Player Turns 25 Cents into $18.7 Million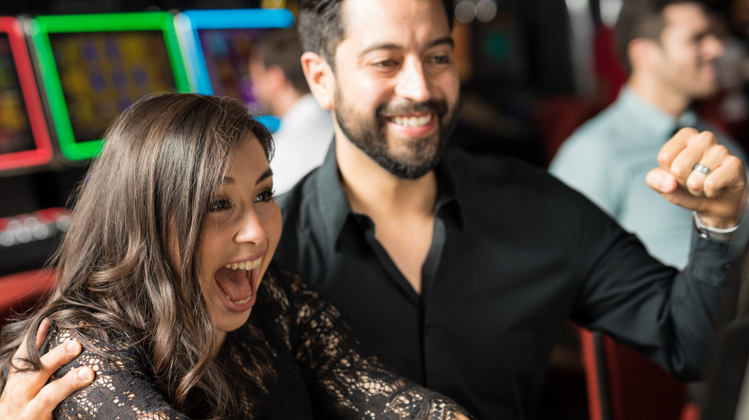 If you don't know the definition of luck, then listen to the story of one Finnish slot player. He converted a 25-cent bet on NetEnt's Mega Fortune slot into a staggering $18.7 million (or €17,861,800, to be exact). This happened on January 20th, 2013 at the Paf Casino.
After playing slots for many years, luck shone brightly on the Finnish player. He is one of several players who made bank big time with Mega Fortune slot.
5. Postal Worker Walks away with an $11 million Win at Megabucks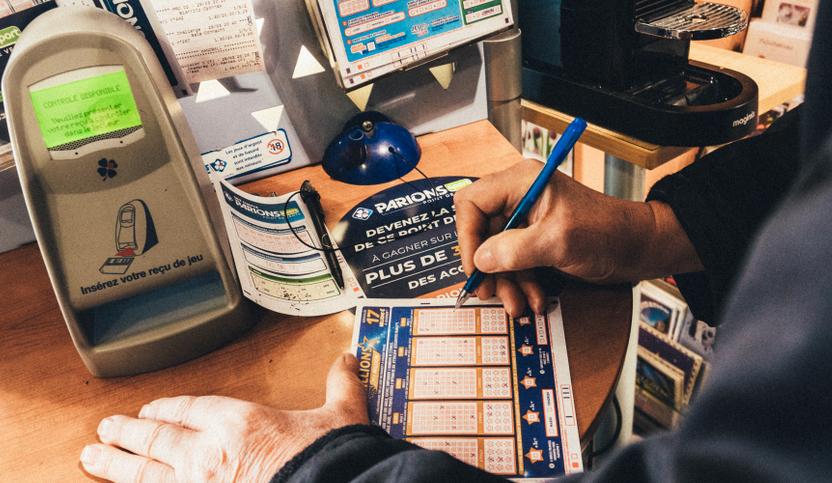 Slot big wins have been around, and this is a classic example of how slot machines can turn a player's fortune. While vacationing in Las Vegas in 1991, John Tippin, a postal worker, landed a humongous $11-million-dollar Megabucks jackpot.
Mr. Tippin went on to publish a book ( I Did It! My Life After Megabucks) about his win and travel to Vegas. In this book, he talks about his Vegas trip, Megabucks win, and how it turned his life upside down.
6. Norwegian Wins $12.9 Million at Mega Fortune
The day was September 24, and the year 2011. The Norwegian slot player spun the wildly popular NetEnt slot Mega Fortune and banked an outstanding $12,922,312 in the middle of the night.
This time around the mega win happened courtesy of Betsson Casino. The Norwegian has also entered the World Guinness Book of Records for gambling greats.
7. 60-Year-Old Lady Wins $680,000 then over $27 million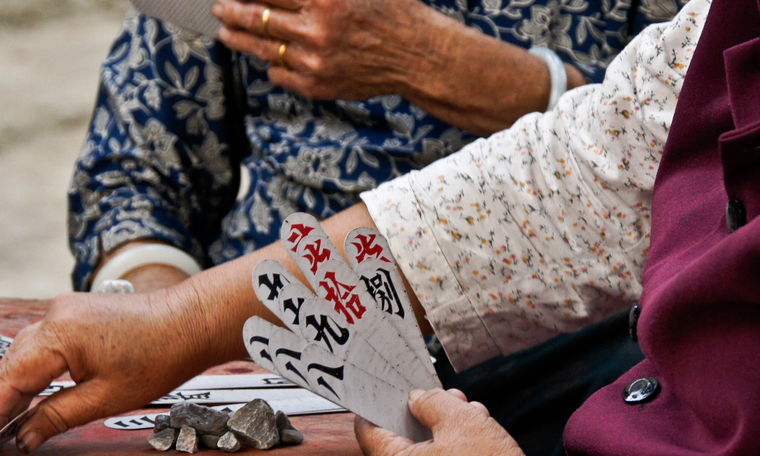 Vegas is the place where the magic happens, and one grand discovered that the sweet way. She won a staggering $680,000 while playing The Wheel of Fortune slot machine at the Palace Station Hotel.
Rather than go on spending free, the 60-something-year-old decided to continue spinning the reels. As luck would have it, she hit a $27-million-dollar Megabucks jackpot a couple of months later.
8. Swedish Player Wins $8.4 million at Unibet Casino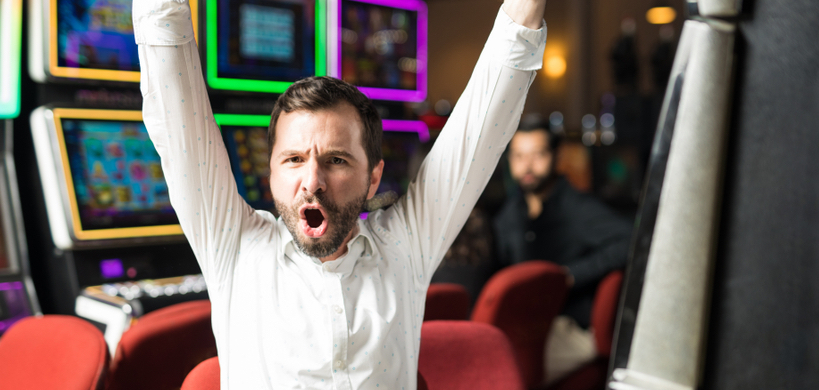 In November 2012, a lucky Swedish player scooped around $8.4 million after landing Hall of Gods jackpot. The NetEnt slot has since then turned several other players into millionaires.
The Swede use the money to pay off his home loan, buy a new ride, and improve his lifestyle. Up until November of 2012, this was the largest casino payout, and still is one of the most notable big slots wins.
9. Online Mega Moolah Player Enjoys a $7 Million Payday
As you have already seen, Mega Moolah progressive slot by Microgaming is a notorious payer when it comes to slot big wins online.
Fast forward to March 2009, when a River Belle Casino player from Greece made away with a $7 million-dollar Mega Moolah jackpot. To be exact, he won €6.3 million.
10. Australian Billionaire Banks Between $20 Million and $40 Million in Vegas
Massive slot payouts are no news to high rollers, but Kerry Packer, an Australian Billionaire redefined slot big wins.
His 1997 luxurious trip to Las Vegas ended up with him become $20 million-$40 million richer after several major wins in baccarat and blackjack.
This didn't come as a big surprise for the Aussie, but let's be honest 40 million bucks is a helluva lot of money.
It is rumored that the Aussie gave a tip of a whopping million to his doorman. Sadly, he lost a staggering $28 million in a high-street casino in London. Even still, his win is still one to write home about.
11. Hawaiian Grandma Wins $9 Million on Vacation in Vegas
At the age of 71, Amy Nishimura hit an 8.9 million dollar jackpot while playing a slot machine at the Fremont Hotel.
The 71-year-old had a bankroll of $100 that she played with for about three hours before she hit her big payout of close to $9 million.
This goes to show that persistence can pay off big time when it comes to playing slot machines.
12. The Win that Never Was – $42.9 million!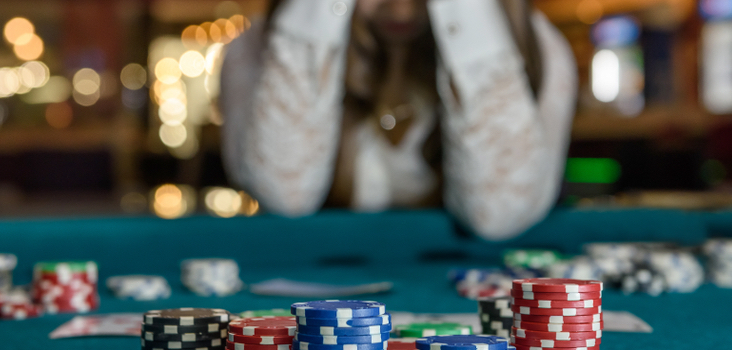 They say luck and misfortune go hand in hand. For one Katrina Bookman, a New York, it was joy then tears all in the same day.
Bookman was spinning slots at the Resort World Casino when the machine told her that she'd won a whopping $42.9 million.
Unfortunately, it was later found to be a glitch in the machine. Had it been true, this would have gone to the books are the biggest slot win in history.
Sadly, it was just a malfunction because, for one, the slot machine had a max payout of $6,500. To add insult to injury, Mrs. Katrina Bookman was offered only a steak meal.
13. Cynthia Jay – $35 Million
If you play slot machines, the chances are fairly good that you have asked yourself: "Is this the day that the machine will finally deliver a mega jackpot?"
That's the question that run through Cynthia Jay's mind in one fateful 2000 day, and her wish came true. While playing highly popular Vegas slot Megabucks at the Monte Carlo Casino, Jay won close nearly $35 million.
Unfortunately, she was involved in a tragic car accident that took the life of her sister less than 2 months. She survived but not without major disability. Talk about an eventful year!
14. Fred S. from Florida – Two Big Slot Wins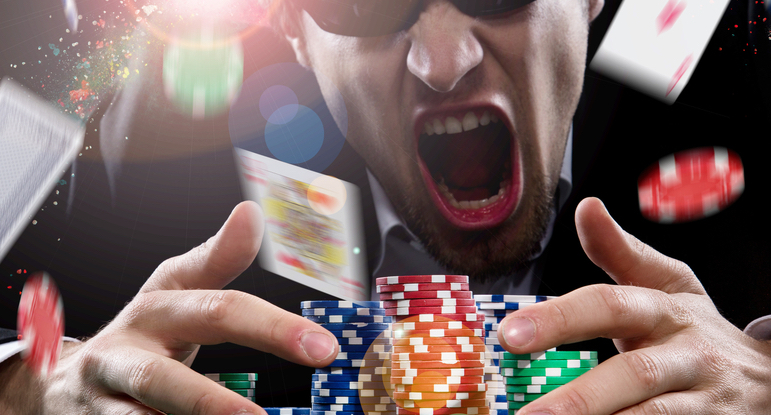 While this may not make it to the Guinness Book of Records as one of the largest slot wins, a man identified as just Fred S. made not just one but 2 slot jackpot wins in 2018. The Florida man made the winnings minutes in between.
In the first jackpot, we won an incredible $1,291,918 with a bet of 20 bucks. While waiting eagerly for Hard Rock Biloxi casino to verify the jackpot win, the lucky Floridian made another decent win of $14,000, bring the sum win to more than $1.3 million.
15. German wins $3.85 Million Playing Mega Fortune Slot
Online slot players will be glad to know that there are some incredible bi wins to be had on their favorite online slots.
In 2018, a lucky German slot player was having a blast playing Mega Fortune with a bankroll of just $2 when he scooped a jackpot win of over $3.85 million (or 3.5 million euros).
This massive win was recorded at PokerStars Casino, the biggest payout in the history of the online casino.
16. Ashley Revell Won $270,000 in Vegas
This big slot win may not compare to others on this list, but it's certainly one of the most fascinating.
Ashley was having fun with her pals at a bar, and they wondered what would happen if they wagered everything they'd in one go.
Ashley took it a step further, and bet everything he had in one spin. He sold off his golf clubs, BMW, and a Rolex watch.
The 32-year-old put all his worth on the line at the Plaza Hotel & Casino in Vegas, and boy did he win! His casino expedition was videotaped and shown live on Sky TV.
17. Anonymous Woman Wins $12.8 million on the Birthday of her Niece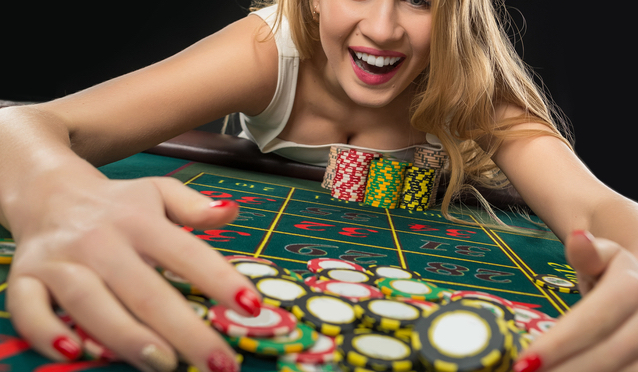 Everyone is aware that the Strip is the place to go if you desire to strike it big when playing slot, and this proved to be true for one lucky lady.
Even though she decided to remain anonymous, her win of an astonishing $12.8 million cannot be thrown under the rug.
She was visiting her niece who was celebrating her birthday at the Aria hotel.
On her way to the niece's hotel room, the anonymous lady opted to place a six-dollar bet on an idle slot machine.
She couldn't believe her eyes when numbers and $$$ signs started flying all over the screen of the machine.
With the $6 bankroll, she managed to scoop a whopping $12,769,933.
18. Johаnnа Huendl won $22 Million in Las Vegas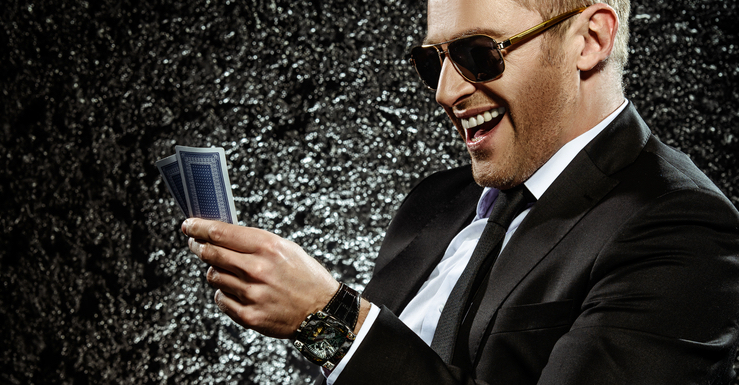 On her way to an early breakfast in 2002, 74-year-old Johanna Huendl decided to try her luck on the reels. And her instincts were right; she ended up winning the grand Megabucks jackpot of $22 million.
It is touted as the 4th biggest slot jackpot in the whole of Vegas history.
This happened while Johanna was vacationing in Nevada area. At first, because of her poor eyesight, she thought the jackpot was worth $2 million.
Upon further inspection, she noticed that she had won a mouth-watering $22,618,156. I bet she skipped breakfast!
There you have it – 18 of the biggest slot wins in the history of casino industry. Most, if not all of these big winners, didn't expect to land on a life-changing sum of money.
Some were only trying to have fun, while others like the lucky Norwegian wanted something to beat insomnia.
Whatever the case, these slot big wins are a testament to other players who are still trying to strike big.