Industry News
7 Fascinating Facts About US Sports Betting You Didn't Know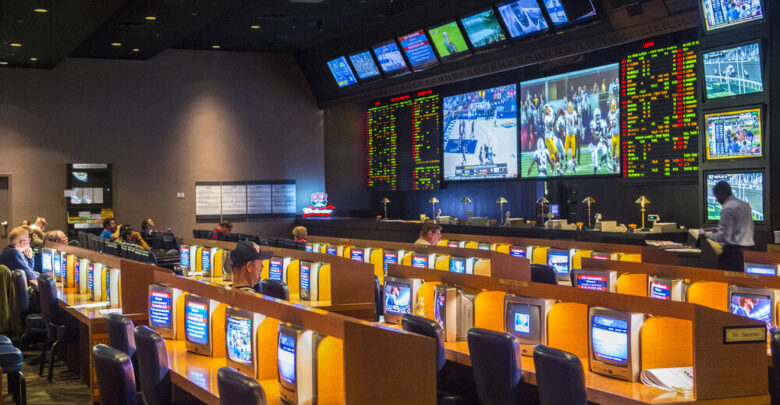 Sports betting in the United States is a big deal. So big that the industry is worth well over $150 billion. What makes this figure even more amazing is that most of that money was bet illegally before several states legalized sports betting. But not all states have gone this route. Only 20% of them have permitted some form of sports betting and out of those, there are only specific forms of sporting activities where a bettor can legally place a wager. However, with the revenue being generated by sports betting, if you live in a state where it is still technically illegal, chances are that legislation is in the works to change that. In this article, we will look at some fascinating facts about sports betting in the US that you probably don't know about.
SuperBowl Is The Biggest Sports Betting Event Of The Year
They don't call it Super for nothing. SuperBowl is, without a doubt, the biggest single sporting event on a sports gamblers calendar. To give you an idea of the massive draw this football game has to bettors, in 2019 more than $6 million was wagered on the event by Americans. It is also one of the sporting events that have regular and non-traditional betting lines attached to it. Gamblers have many options to place a bet on ranging from scores after each quarter to how long the National Anthem will be, who wins the coin toss and how many songs will be played during the Halftime Show.
The Most Popular Sport To Bet On Is Football
Although SuperBowl is the major event in the sporting calendar, Americans tend to bet on football anytime there is a game being played. Estimates sit at around 36% of all sports bets are placed on football games. This includes both NFL (National Football League) and college games. Basketball comes in at second with about 30% of all sports bets followed by baseball which sees roughly 25% of all sports bets.
September Is A Big Money Month For Bookmakers
Bookmakers never lose in September. Or at least that is the way it has been for the past five years where bookmakers have made more money in September than their combined take during October and November. There are a couple of theories on why this occurs. Bettors are probably saving up their bankroll during the sports dry months of July and August. Plus, when the NFL and college football seasons kick off in September, bettors are not placing the most educated bets as the teams are essentially new and stats are light. At least that's what bookmakers seem to believe is why September is such a good month for them.
A Lot Of Americans Gamble At Least Once A Year
By a lot, we mean almost 50% of Americans say they will gamble in some form at least once per year. Remember, this is not just sports betting we're talking about here. There are lotteries, raffles, casinos, and more. What's interesting about this is that about 30% of Americans say they gamble at least once a month. Then there's 15% of US residents who claim that they are gambling in some way at least once per week. Add to this that 85% of Americans say they have gambled at least once in their lifetime, and you start to see why something like sports betting is so popular in the Land of the Free.
Live Betting Is Also A Big Deal, Bigger Than You May Think
Live betting is when a wager is made while the sporting event is underway. According to WagerDex, statistics point to almost 25% of the money wagered on sporting events takes place in-game (during the action). With the creation of online sportsbooks and the legalization of them in a number of the states where sports betting is permitted, real-time betting became a reality and is responsible for attracting a lot of new bettors to the industry.
There Have Been Big Sports Betting Wins
A fellow known as Vegas Dave holds the record for the biggest sports betting win in the US. He bet on the Kansas City Royals to win the World Series with a betting line of 30-1. Sportsbooks were not prepared to take that bet but eventually, Dave got the bet by spreading it out over 15 different casinos. He won the wager which earned him a record-setting $2.5 million. The second-largest sports bet win went to James Adducci who put $85,000 on Tiger Woods to win the 2019 Masters. The odds were 14-1 at the William Hill sportsbook. The win was worth $1.2 million which was Adducci's first-ever sports bet. 

Then There Are Longshots That Did Actually Win
Bettors make some big cash wagering on longshots, but smart gamblers shy away from those types of bets. But imagine if you had put $1,000 down on the US hockey team to win gold at the 1980 Winter Olympics. They did just that and bookmakers had them at 1,000-1 odds. Probably one of the best-known examples of longshots taking the win goes back to Joe Namath and Super Bowl III. Namath had "guaranteed" that the New York Jets were going to win the Championship, even as 18-point underdogs. You already know how that one panned out.
Summary
Sports betting has added an interesting element to any sporting event and although it has only been legal in the United States (outside of Nevada) in just a few states, and for not very long, it makes the water cooler conversation a little more interesting. Plus, legal sports betting means you don't have to seek out a bookie and risk facing a different kind of fate should you get caught. Aside from that kind of drama, legal sports betting has put its own dramatic spin on a sporting event where winning and losing a game takes on new meaning if you have plunked down a few dollars on the final score. Whatever your skill, sports betting will be here for a very long time and is coming to a state near you if it isn't already there.