Society
Why do people Play Slots Online For Money?
...because it's fun, relatively risk free and some people make a boatload of money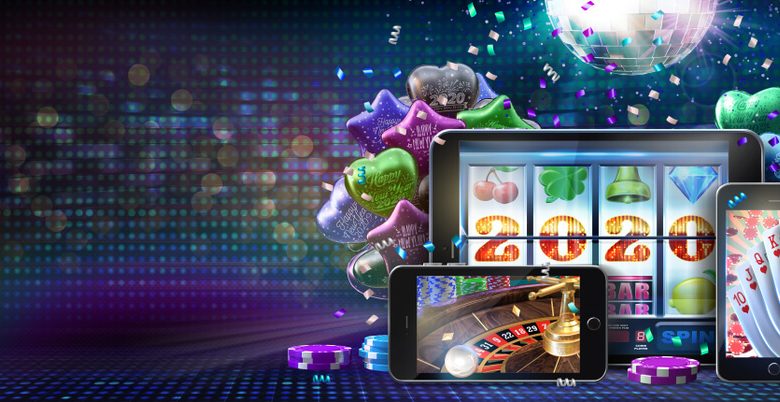 Slots have been a fan favorite ever since they first came onto the scene. Enthusiasts are always drawn to slots for multiple reasons, from the ease of play and the lack of skill required, to the potential of winning a life-changing amount of money.
Slots are more than one hundred years old. They first launched in the late 19th century and ever since have been popular all over the world. They have even taken on localized slang names. For example, the UK has fruit machines, while they go by pokies Down Under. 
But when technology took over, the slots landscape changed dramatically. The online versions have taken on the same principles as the originals, but there are many differences between them too.
Not only has technology modified slot machines, but it has also made them better to a point where most people prefer to play online now.
Here are a few reasons why people play online slots over their land-based cousins.
Convenience And Availability
Even the biggest slots fan in the world does not always have the luxury of being able to walk into a brick-and-mortar whenever they feel like it. Many people don't have the budget to be able to travel back and forth all the time. After all, the cost of going to the casino is more than just what you play with; there's the transport, parking, possible entry fee, etc. 
On the other hand, online slots are available every day and can be accessed at any time.  As long as the state or country that you're in allows you to play online slots, you can play a wide range of games without stepping a toe outside your front door.
All you need is a stable internet connection and some time to research trusted sites and you're good to go. 
Note: the trusted aspect is very important. There are so many rogue websites out there that will try and steal your money. Never deposit any money there unless you are certain they are reliable.
Game Selection
Land-based casinos let you play any game inside the venue. Assuming the casino is reputable, they will likely have a large selection. However, even if there does seem like there's a good number of games, at the end of the day, it's limited.
Unless you want to travel to another casino, you can only play what's in front of you.
Online casinos are completely different. When you load up the gaming library of a reputable site, you will have the option to be regular and progessive slots, of which the selection is much greater. Choose based on your playing style, from penny slots to high stakes.
Game selection is probably the biggest advantage over land-based casinos. If you become tired of one site and want to freshen things up, you can switch to another within minutes (again, assuming it's reliable). You don't need to get into your car or book a taxi and take a long drive to the next venue.
Features And RTP
Features and RTP comes down to the fact that online casinos are more available than land-based casinos. There are far more of them and they are really easy to access.
On top of that, online slots then have far more features compared to land-based slots. The free spin bonus is a great example. Depending on who has developed the game, the selection of features can be both broad and lucrative. Further, because the network of online slots players is extensive, games like progressive jackpots can generate massive prizepools that land-based casinos could never match.
In terms of Return to Player (RTP) rate, this is also in the players' favor online. But this doesn't really come as too much of a surprise, considering that players don't have much choice when they visit a land-based casino – after all, the casino has every right to set their own conditions. It's not possible to just switch from one game to another; they would have to find a different game elsewhere instead.
Online slots and gaming, in general, has been thriving over recent years. The vast expansion has enabled competition, both in the operator and the developer industries. They are all aware that customers now have an array of options at their fingertips. And it's for this reason that the RTP has increased and set the games in a way that favors the players.
Game Testing
Online gaming allows players to now try a game with play money before depositing and playing for real. There is almost an infinite number of choices; decide based on the theme, who has made the game, certain features, etc, which can make it hard to pick just one. Here's a real money online casino list for reference.
For this reason, operators allow players to trial a game, see how they like and take things from there. Moreover, they also see this as an opportunity to offer no-deposit bonuses like free spins and free cash to further encourage play.
Play On The Go
The modern person uses their mobile device for pretty much everything. As such, slots players want the same freedom to play their favorite games. Today, most online casinos can be accessed on a computer and a mobile device. You may even see some apps in the Play Store or App Store too.
Of course, it goes without saying that land-based casinos can't offer this same experience. The venue is limited to that space in the world. Unless you're there, you can't play.
Conclusion
Based on all of the above, it's clear why people prefer to play slots over land-based casinos. Not only are they so much easier to access, but they even give you a better chance at winning the big prizes. The RTP is higher by default and the progressive jackpots give you the opportunity of taking home seven-figure sums. Furthermore, there is a much wider range of games to choose from, meaning it's likely you will find a game that suits your needs. Thanks to online casinos, you can have fun and make money from the comfort of your own home.