Society
How Exciting New Features Reinvigorated the Gambling Industry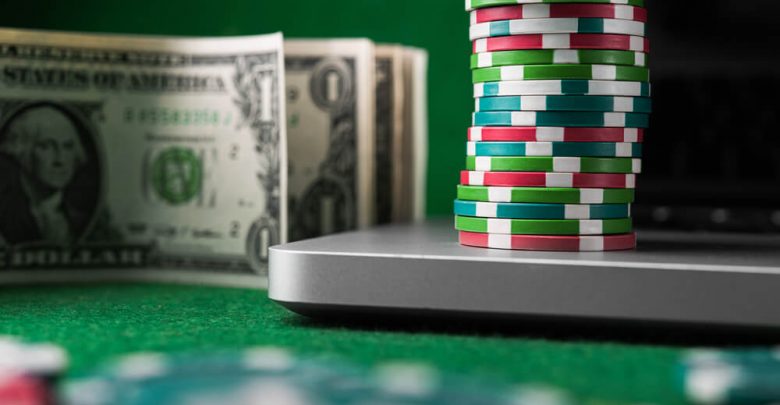 For any industry to stay relevant and remain profitable, it must move with the times. Look back on the last hundred years of cinema or music and you can see how different styles, trends, and demands all affected what was popular and successful.
The gambling industry is no different. Games move in and out of favour, new technology opens new possibilities for ways to play, and shifting demographics of players influence the way their entertainment is presented.
Constantly evolving and looking for ways to enhance the experience for the players, gambling operators are eager to take advantage of any new resources at their command. The appearance of online casinos in the late 1990s was a huge gamechanger, and there are now far more online casinos than land-based ones. They are more appealing to the younger, more technologically savvy generations, and it is the online casinos which have driven the most recent innovations.
In-Play Betting
 In-play betting has completely changed the way people bet.
One of the first big changes to the industry was the introduction of in-play betting which allowed people to make wagers on events already in progress. This is the kind of thing which would happen informally between friends, for example, betting on who would score the next goal in a football match. The technology had not previously been available to allow betting shops to offer this service, but with the digitalization of the industry making it possible to calculate new odds instantly, in-play betting became a possibility.
This benefitted the gambling industry because they were able to offer their services to more people and encourage them to place more wagers. The odds on in-play bets are always lower than those placed before a game, as more up to date information is available, making bettor's predictions more likely to come true. In-play betting also offered a whole range of opportunities for players to increase their chances of winning: if your initial wager is not working out, you can place a series of in-play bets and still cash in.
Mobile Casinos
Mobile casino apps are a great way to play your favorite games.
The logical next progression for online casinos was to enter the mobile market. The explosion of smartphones, from luxury item to everyday essential, helped to pave the way for a truly mobile internet, where people can access anything and everything, no matter where they are.
At first, the reduced screen size of smartphones made dynamic websites difficult to use. But now that mobile responsive software is readily available, online casino games can be simply translated into a different format and easily played on a smartphone. The best online casinos have also taken the time to create mobile app versions of their sites, giving customers the opportunity to download their games for the best player experience.
Live Casinos
Connecting with live dealers is a big draw for potential customers.
In the era where video calls have become the new normal, it's not surprising to hear that live streamed casino games are the most popular options for players. These games bring the experience of being at a land-based casino right into your home, via a live uplink to a real dealer at a real table. You can interact with them and other players in real time, adding a wonderful social aspect to the game.
Live games feel more authentic because they use real equipment, rather than relying on computers and random number generators. For traditionalists, this is an important feature, while others feel the games are fairer because the results cannot be digitally manipulated.
One popular provider of live casino games is 888 Casino. They offer a wide variety of games with real authentic dealers including roulette, poker, baccarat and blackjack, as well as a VIP section, making them probably the best live casino in the UK.
Crypto Casinos
The latest revolution taking the internet by storm is cryptocurrency. This all-digital currency is used for safe, untraceable online transactions, and the demand for online casinos to start accepting cryptocurrency payments is growing. While some are reluctant because these transactions are entirely anonymous – making it difficult to verify the age of the player – others have leapt at the chance to take advantage of the added security cryptocurrencies bring. Cryptocurrencies are still a work in progress, but the sector is growing rapidly, much to the delight of crypto enthusiasts.
In Summary
Our society is so driven by technology that it's difficult to imagine a time when we didn't have the luxury of instantaneous connection with anywhere in the world. Now that video calling and live streaming have become standard practice, what's next? Virtual Reality is gaining popularity and there have already been some attempts to create virtual casinos you can walk around, and augmented reality casinos which you can project over your surroundings. It won't be long before you can get the full casino experience from the comfort of your living room, but until then there are plenty of high-quality online gambling activities to choose from.