Casino News
Your Guide to Throwing an Unforgettable Casino Party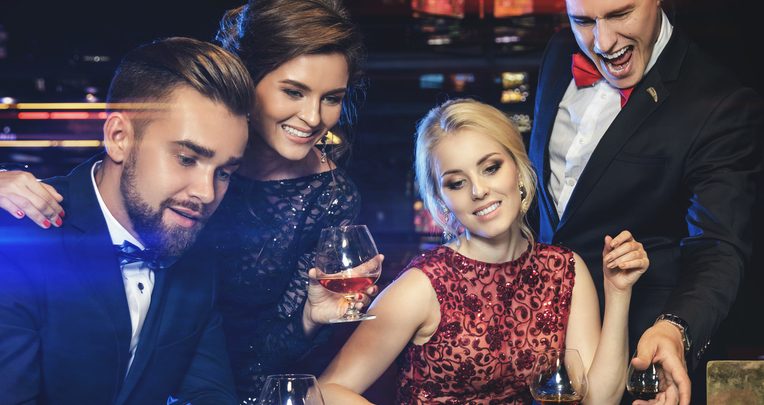 When it comes to planning a party, there is nothing more important than absolutely nailing the theme.  And there is much that will get a better reaction from guests than a night at the casino (only it's your home dressed up).  
You've cracked it! Hero! Legend! Best party plan of the year! Only now you realize that you haven't actually got a plan and all your guests will be turning up in a matter of days, or perhaps hours, depending on how unorganized you are.  You are in dire need of some help. 
Do balloons belong in a casino? What about a cake? There need to be games available to play but which ones and how do you get hold of them?
What about a dealer – can you hire dealers? Should we just go to the casino?  It sounds like less stresssss…
Hold your horses and keep your head high!  Don't worry. I'm here to help. Put that pinata back in the garage and grab a couple of packs of playing cards.  I've got the perfect plan for you to use. 
I'm going to take you through the games, the decor, the food + drink and the dress code to make your home the very best party destination of the night. Welcome to the ultimate guide to the most epic casino party. 
What games should we be playing?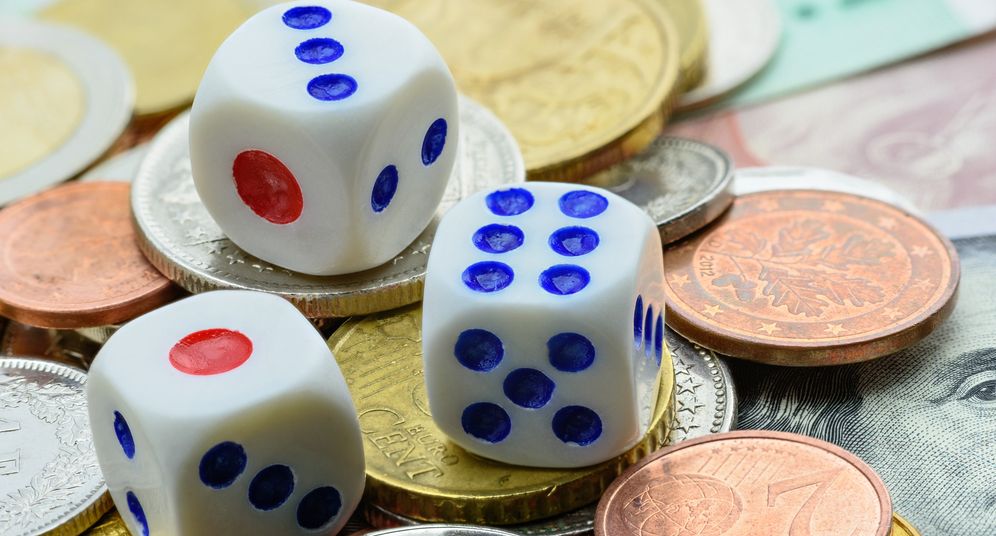 You can't have a casino party without a few games on the go, but it's the selection that you decide on that really sets the tone for the party. 
Smaller parties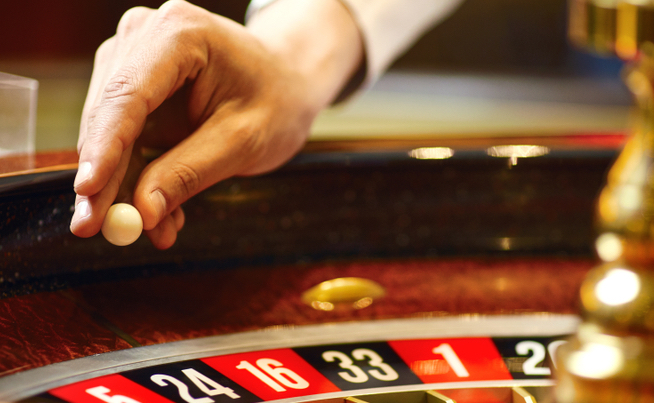 If you're going for a little more of an intimate gathering, it's probably best to opt for one or two games you know that the participants will love. 
As a general rule, I tend to recommend a poker table for a bit of friendly competition. This way all your guests will be seated around the same table and all can chat while enjoying the game. 
If you've got the odd guest who is not clued up on the rules, it can be a little difficult. One idea might be to hand out poker cheat sheets with the hands written down so everyone can remember. 
Blackjack and baccarat work well too with a small crowd gathered around the dealer to try and make the magical 21. It's a lot of fun and a much better option for guests who are less familiar with the games. 
Larger parties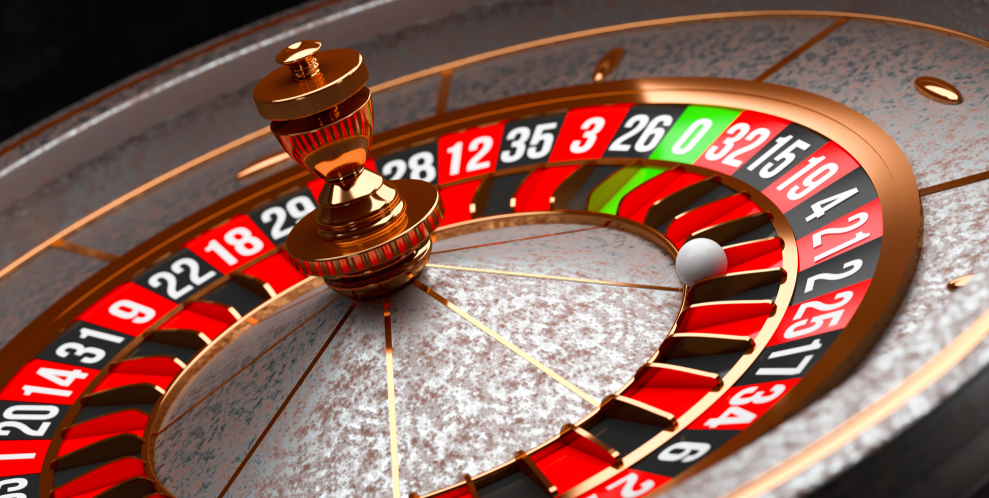 If you're opting for a larger party, why not include a selection of games that guests can really get excited about. 
We're talking everything from roulette and craps to casino war and baccarat alongside the blackjack favorite. The more people invited, the more games you should have on the go. 
There is nothing worse than all guests crowded around 4 people playing blackjack, so it's a good idea to plan accordingly. 
I'd opt for the classics over everything else. After all, guests are there for a good time, not to learn new complicated rules to strange games. 
What you'll need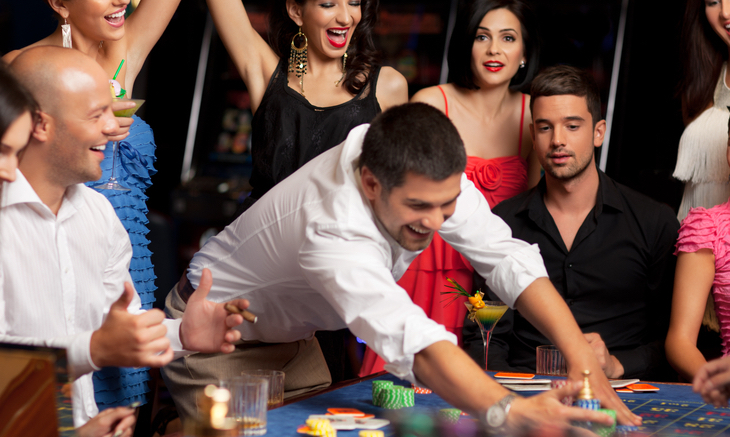 What games you want to include at the party will decide what supplies you're going to need. 
It's possible to make the tables that you'll be playing, e.g. it's not too difficult to make a baccarat board. 
However, if you're willing to spend a few bucks, it's a much better idea to buy them. After all, the idea of the casino is a night of luxury and high-rolling, not doing things on the cheap.
I've nothing against it, it just feels a little weird – don't you think? 
You can pick up home versions of most casino games for under $30 each. Throw in a few packs of cards and a case or two of chips (3 colors will be plenty) and you're sorted.
This'll be the bulk of your costs, but they can be used again and again – if you want to keep throwing the same party each year or something. 
If you really want to impress your guests, why not hire a dealer or two to make sure everything goes smoothly.  It may cost a little extra, but it will definitely be worth the money.
If you don't, it's not the end of the world.  Just take turns to deal the cards, keep control of the chips and you'll be golden. 
What to do with the decor?
If you're going for the luxurious casino look in your front room, some things are going to have to make way and some things are going to have to be added. 
No one's ever walked into a casino and loudly exclaimed, 'Whoa, nice mug collection!'.
Make an entrance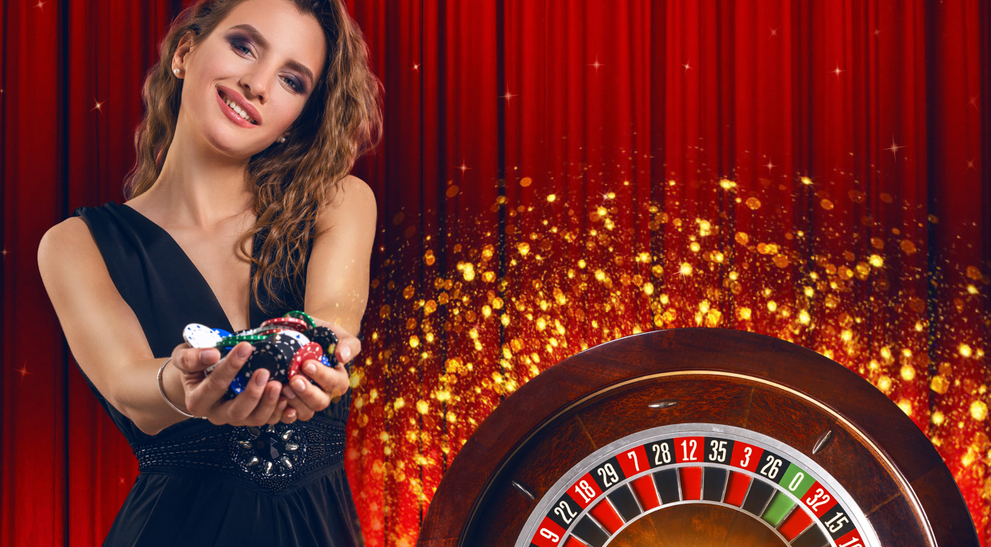 If you want to kick things off with a serious entrance, why not lay out a mini red carpet leading from your front door? 
It's the little things that make the biggest differences and your guests are bound to absolutely love the idea.
Add a little velvet rope, maybe a couple of fake palm trees and you've got yourself an entrance that would make the MGM Grand jealous. 
Black and red balloons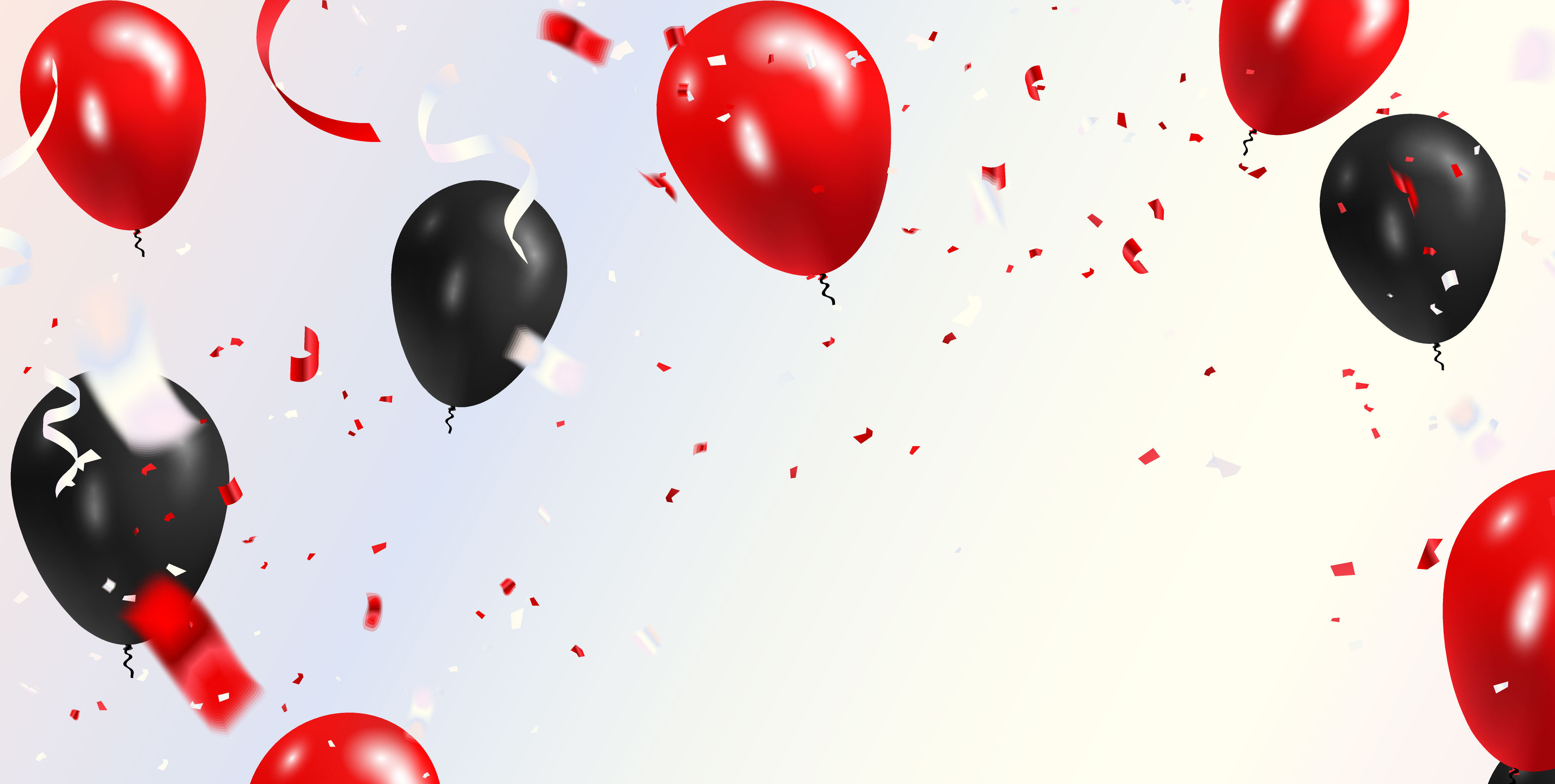 Ultimately, it's still a party, not Ceasars Palace, so balloons are okay in my book. 
But, as with just about everything you will be using to decorate your home, they probably should be black and red (just like the suits of cards). You can get super creative with balloons, if you like. 
Make a balloon wall, a balloon arch, or even just fill them with helium and dot them around the room. 
The sky really is the limit (get it?). 
Giant cards and giant dice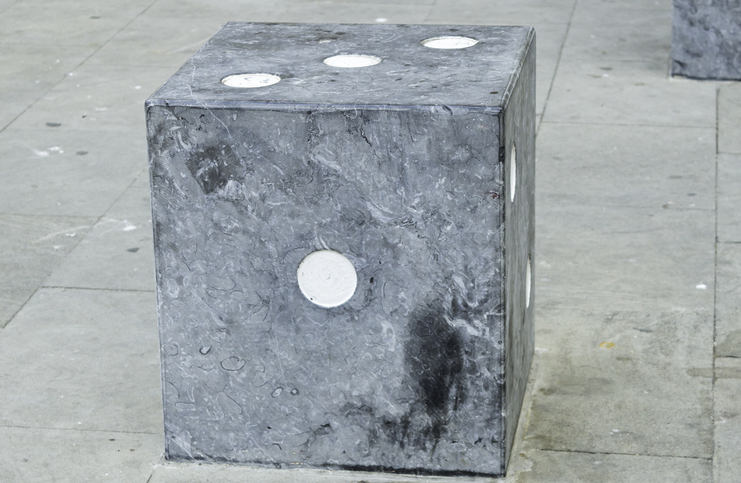 Nothing quite says 'theme party' like an assortment of giant props resembling some area of the theme you've fancied.  And when it comes to the casino – it's no different!
As with just about everything else on our list, you can either buy or make cards and dice, depending on your budget. If you're going down the crafty route, you're going to need some styrofoam cubes and some black cards. Cut the card into circles, glue them onto the cubes and, boom, you've got yourself a die! 
Playing cards are also up there with ease of creation. Just get some white card stock, round the edges, draw a number and a diamond/heart/spade/club on the corners and in the center and you're good to go. Hang them with string or secure them to the walls and you're rocking and rolling. 
You don't have to stop at cards and dice, choose whatever casino-related prop you want and make it massive for maximum impact. Roulette wheels, slot machines, dollar signs – whatever you want!
What food + drink should you be offering?
Next up on the list, after you've sorted out the games and the decor, you've got to decide on the food and the drink that you'll be serving up to your gambling guests. 
The focus on food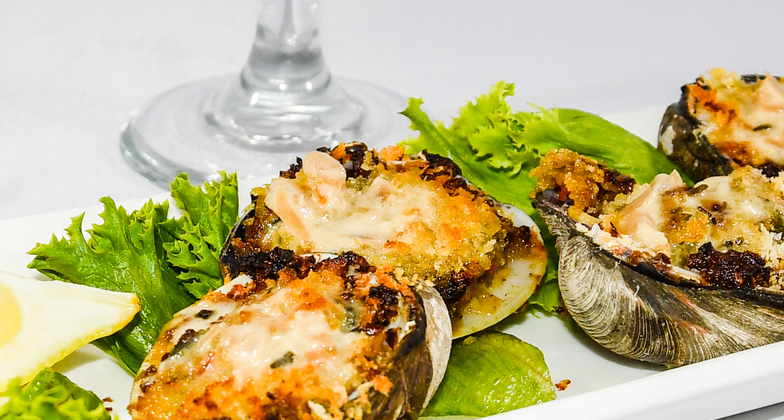 With guests busy playing games and having a good time, chances are they'll only want to nibble on finger food rather than having a sit-down meal, so that's by far the best route to head down. 
Opt for snacks that aren't all that greasy, you don't want to ruin the cards and the night because you thought the fried chicken was a good idea.
Instead, go for somewhat fancy food choices or the party platters that you'll be able to pick up in most supermarkets. 
If you really want to push the boat out, you can even opt for black and red foods to keep the casino going.  It might be a little extra, but you'll get bonus points for effort.
See below for some ideas you can include at your party (some red and black, some not).
Slider burgers 

Pizza (non-greasy)

Sushi

Strawberries and blueberries

Red velvet cake 

Red and black M&Ms 
No matter what you serve up, you're bound to be okay. After all, it's usually the drinks that most people pay attention to…
Bring on the beverages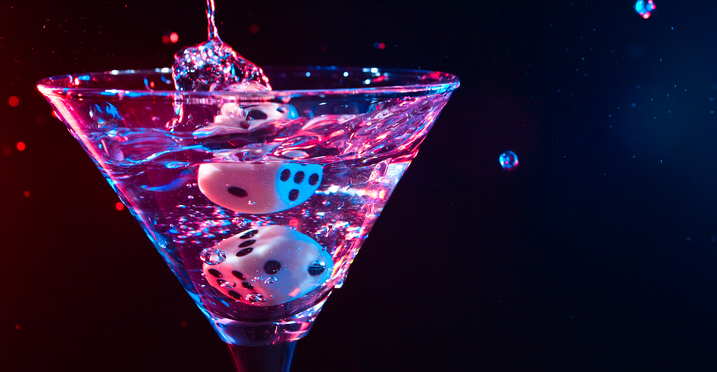 Next up on the ultimate guide to planning the most epic casino party is your drinks selection.  When it comes to any party I've ever thrown, drinks have always been the priority.
Deciding on your drinks can be a little bit of a stressful ordeal, especially if all of your guests haven't yet gotten around to RSVP'ing.
To get around this problem you've got two options, either tell guests to bring their own drink (stingy, but effective) or buy plenty to cover everyone invited and have some leftover (great idea, but you might end up with 33 unopened beers the following morning).
Whichever option you decide on means that you should probably at least buy a couple of different beverage options for guests.
Since it's a casino themed party, you should have casino-themed drinks among the usual beers, spirits, and mixer trio.
One of the best ideas that you can enact is to make a selection of casino-based cocktails to woo party-goers and give guests their favorite tipples with fancy names.
You don't need to be the best mixologist, but by giving a list of fancy names for basic drinks you can look like the coolest cat in town. For example, you could use the following: 
High-roller:

Whiskey and soda 

Double down:

Double vodka and cranberry 

Full tilt:

Absinthe 

Snake eyes:

Apple martini (with 2 olives)

Jackpot:

Maiblue and pineapple juice 

Texas Hold'em:

Vodka and RedBull 

Lucky star:

Your favorite beer
You can thank me later. 
What about the dress code?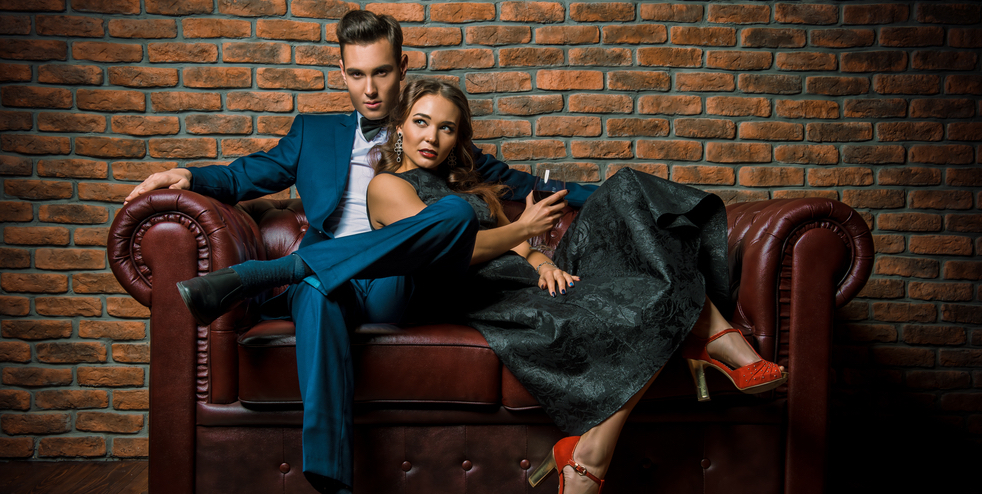 You've got the games, the decor and the snacks, all sorted out.  All you need do now is wait for everyone to get dressed into your predefined dress code. 
This one's totally up to you and depends entirely on what you want your guests to wear. Fancy a bit of a glamour-do, no problem, request suits, and fancy dresses.
Want things to be a little more casual, let your guests know and have them in jeans and t-shirts. The choice is yours. 
Whatever you decide, make sure you let people know – there's nothing worse than turning up in a tux to a room full of people in athletic gear. Trust me, it's happened before.
Know the law and don't get caught out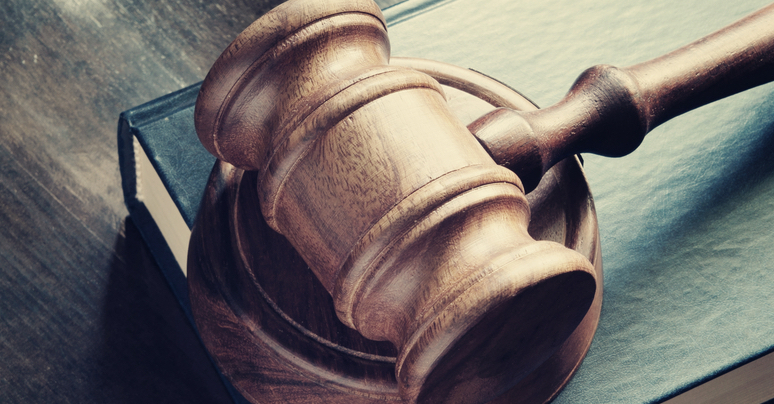 When planning on hosting your casino night, it's important to know the law surrounding what you're trying to do. 
The best way to operate, so you know you're not doing anything illegal, is to hand out chips on entry to your guests without requiring real money to be deposited.
Award a prize to whoever's got the biggest stack at the end of the night (maybe the rest of the bottle of absinthe used to make the full tilt) and everyone's a winner. 
It might be a bit of fun, but make sure that you're not holding a commercial casino night (i.e. taking a cut) without a valid casino license.
That's very, very illegal and doing so could cut your party short, land you with some serious fines and potential prison time. 
So y'know, don't do that. 
The perfect casino party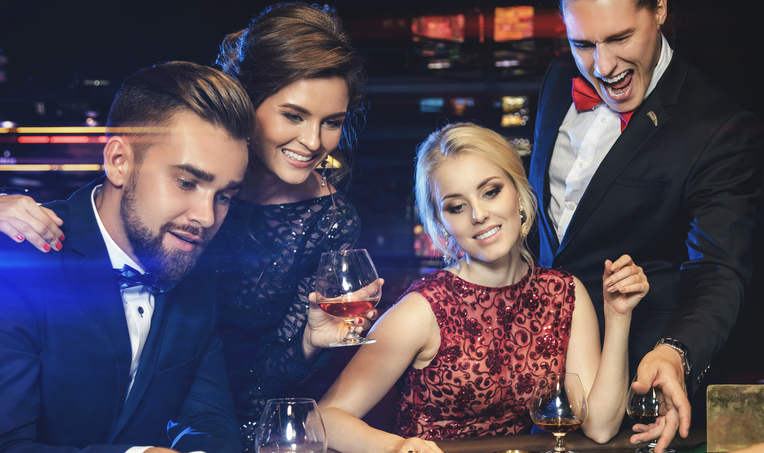 Armed with a wealth of new knowledge, you should have confidence that you'll be hosting the very best party of the year. 
With the very best casino games picked out and ready to be played, the stunning room decor, food and drink stocked up in the fridge, and dress-code sorted down to a T you can sit back and wait for the guests to arrive. 
Open the door, greet your guests at the end of the red carpet, maybe even take a polaroid pic of them as they walk towards the door. 
Watch their faces as they confuse your front room for the Bellagio, offer casino cocktails and a tiny burger and the night is off to a great start. 
Just make sure you're not hosting an accidental underground casino night.