Society
Here's Why 50% of Casino Visitors Are Seniors
And 70% of seniors who go to a casino will gamble at least once a year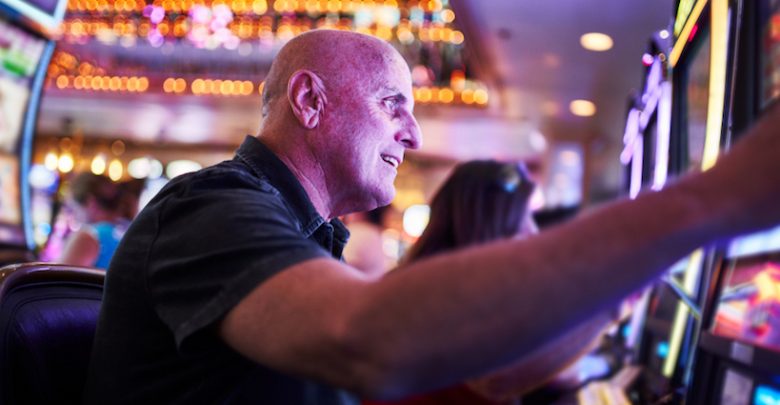 The global casino market is expected to be worth $525 billions by end of 2023.
And a big reason behind that is the elderly population.
One report suggests that 50% of all casino gamblers in the United States are seniors and of these seniors, at least 70% of them gamble at a casino once a year.
Casinos of course are well-aware of this reality.
And they've adjusted their marketing strategies to target the aging populations.
Casinos have convenient free shuttles from popular destinations to their riverboat or land locations. Many casinos have daily raffles dedicated to enticing the aging population to stick around and play for longer periods of time.
This becomes all the more problematic as 10% of people aged 65 and above suffer from dementia according to a 2019 report by the Alzheimer's Association. Furthermore, the same report shows that among the people diagnosed with dementia, 81% are aged 75 or older.

This poses multiple challenges to both casinos and the elderly population.
On the one hand, casinos are naturally inclined to increase their profit margins and encourage elders to keep playing games. And they do it, at every single step.
On the other hand, family members are of course concerned that their seniors may spend their retirement money or social security checks on gambling.
As AARP correctly points out, this is an endemic problem that should be faced heads on:
"The nation's $40 billion a year gambling industry aggressively targets older customers, as they have accumulated wealth and are especially vulnerable, experts say, to wagering more than they can afford. The enticements range from free bus trips, meals and even discount prescription cards to "comped" hotel accommodations."
The same article hits the nail in the head with regards to the reasons why seniors frequent casinos:
"For a lot of the older people we see, it was never about the money," says Gordon Greco, 62, a compulsive gambler most of his life who now works as a counselor for the Problem Gambling Center in Las Vegas. "They go to the casino to escape regrets, loneliness, isolation, sadness. And when they start losing money, they find themselves with even bigger problems and regrets."
As with everything in life, responsible gambling – and other behavior issues start at home.
If your parent or grandparent has a proclivity towards frequenting a casino, then they're facing issues that require the family's attention. Whether it's loneliness or boredom, we should all take responsibility for our loved ones.
As my best friend recently told me: Call your parents. Be there for them. They won't be around forever…