World
US Casinos Report Best Quarter Ever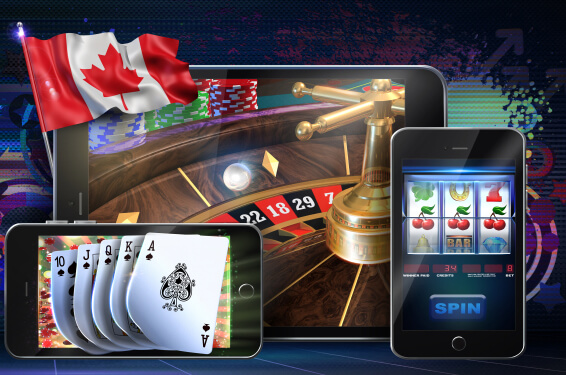 According to the American Gaming Association, commercial casinos in the United States have bounced back post-COVID to match an all-time gaming market record. In the three months from January to March 2021, US casinos won a total of $11.1 billion from gamblers. That record amount was first recorded in the third quarter of 2019 (July to September), months before the pandemic forced closures and capacity limits on gambling venues across the country.
Compared To Other Quarters
The $11.1 billion mark represents an increase of 18% over the same period in 2020 when brick-and-mortar casinos were impacted by pandemic closures by mid-March. The 2021 record-tying revenue total is also 4% higher than the same quarter in 2019 – pre-COVID. The revenue figures noted and compared do not include casino wins from gamblers at tribal casino venues. There are many popular US casinos. Learn more at onlinecasinobluebook.com.
What They Had To Say
CEO of Ocean Casino Resort in Atlantic City, Terry Glebocki said, "I do think we're seeing more and more people feeling more comfortable coming out (to casinos). There is a ton of pent-up demand out there. People want to go out and have fun, and that's what you do at a casino." American Gaming Association president and CEO Bill Miller states, "The report shows gaming's comeback is ahead of schedule. Throughout the COVID-19 pandemic, our industry has faced numerous challenges head-on while still reopening responsibly and providing a safe, exciting environment for customers. The gaming industry is generating these impressive results with one hand tied behind our back as capacity and amenity restrictions remain across the country." MGM Resorts International spokeswoman Callie Driehorst explains, "We've seen significant progress since the start of the year in COVID trends, vaccinations, consumer sentiment, and state-by-state operating restrictions. It's been exciting to see our domestic business improve significantly and to play a role in the industry's recovery. As business trends continue to improve, we'll continue to position our business for long-term, sustainable growth."
Restrictions Still In Place At Many Venues
What makes the first-quarter figure for 2021 so remarkable is that not all casinos in the country are up to full capacity. For example, in Pennsylvania and Illinois, casinos were permitted to open following a second mandated closure on January 4 and January 16, respectively. In total, 14 of 25 states with commercial casinos were operating at less than 50% capacity limits and March proved to be a good month for many casinos. A dozen states reported experiencing record-setting revenue totals during that month. Arkansas, Colorado, Iowa, Maryland, Michigan, Missouri, Montana, Ohio, Oklahoma, Pennsylvania, South Dakota, and Virginia all set new records in the history of gambling in each of their states. By comparison, the largest gambling market in the US, in Nevada, recorded a revenue total of $1 billion – the first time since February 2020.
The Revenue Breakdown
Online gambling continues to make an impact on the overall gaming revenue figures. Online casinos opened successfully in Michigan which helped the first-quarter totals. Internet gambling as a whole generated $784 million nationwide in the first quarter of 2021. That is an increase of over 300% from the same period in 2020. Traditional brick-and-mortar casinos earned 90% of the same revenue recorded in the 2019 first quarter with March being the strongest month where revenue coming from slots and table games came to 1% of matching the March 2019 totals. Sports betting, which is still a relatively new betting option in a few states, set a new quarterly record in the 2021 first quarter. The revenue generated from sports betting was $961 million. That figure is an increase of 270% from the same period in 2020 and $909 million more than the first quarter of 2019.
The Top Five States
Breaking the numbers down even further, Nevada was the big winner in the first quarter of 2021 generating over $2.6 billion which represents about 23% of the total gaming market in the United States. Pennsylvania was second with $1.04 billion in revenue and the only other state with legal gambling to pass the $1 billion mark. The third-place state for the first quarter of 2021 was New Jersey with gambling revenue totaling $994 million. Mississippi was fourth with $615.6 million, and Indiana rounded out the top five with gaming revenue totals of $587.1 million.
What All Of This Means
Well, it is easy to point the finger at COVID and the associated closures and restrictions as part of the cause of gambling revenues taking a dip. However, with online gambling sites, not all of the potential revenue that would have gone to brick-and-mortar casinos was not lost. That is if all gamblers supported US-based online sites. The amount of revenue leaving the country to offshore gambling sites is hard to determine, but that is most certainly a factor that will continue to impact gambling revenue figures well into the future. Another factor is that sports betting is far more widespread than it was during the first quarter of 2020 and even more from the first quarter of 2019. Add to this that gambling was not legal in as many states, either in both of the previous annual first quarters and it doesn't take much of a gamble to see that the comparisons are not exactly apples to apples. But that's okay because the figures still point to a huge growth spurt in the gambling industry in the United States.
Final Thoughts
Gambling is getting extremely popular in the US. Lawmakers recognize the potential revenue stream that can result from a well-designed gambling structure that benefits both the casino operators and the gamblers while the state also gets a piece of the action. Expect to see the second quarter of 2021 surpass this figure and continue to increase as more states legalize gambling and more online properties are launched to reach the American gambling public. There are no longer any long shots here as the gambling outcome in the United States is an even odds bet to keep growing and setting new records in the process.