World
Five Mountain West Players To Look For in the 2022 NFL Draft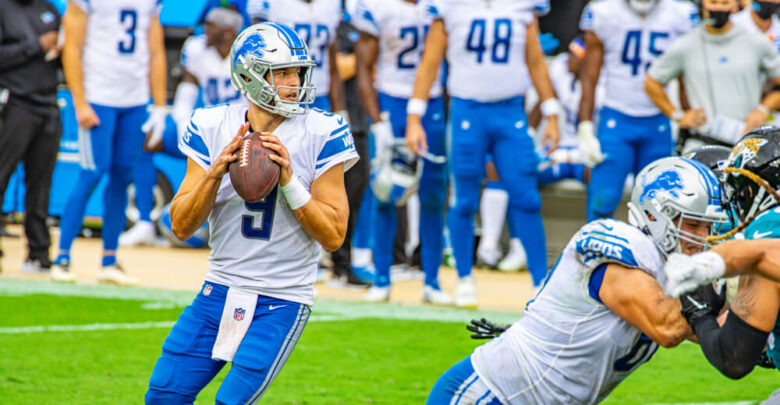 "University of Nevada Wolf Pack 38, Fresno State University Bulldogs 35, Mackay Stadium, Reno, Nevada" by Ken Lund is licensed under CC BY-SA 2.0
The 2021 NFL season kicked off on September 9, with the Dallas Cowboys hosting the Tampa Bay Buccaneers at the ATY&T Stadium, Arlington, Texas. Five former Mountain West players took to the field as the Buccaneers held on for a 31-29 opening day victory.
Former Colorado State linebacker Shaquil Barrett enjoyed a fruitful game for the Buccaneers. Now in his eighth professional season, Barrett recorded four tackles and managed to sack the Cowboys' Dak Prescott.
There are currently more than 70 former Mountain West players on current NFL rosters. Three more, Darren Hall, John Bates, and Avery Williams, were drafted in 2021. Former Wyoming quarterback Josh Allen is by far the most exciting of the former Mountain West group. Allen is now in his fourth season with the Buffalo Bills, a team many are tipping for Super Bowl glory in the latest American football betting markets. Allen has played 45 regular-season games for the Bills and is only 23 yards away from breaking through the 10,000 barrier. He has a ridiculous 61.7% completion rate and already has 68 touchdowns!
Mountain West teams have a long history of producing NFL stars. While the 2022 NFL draft is some way off into the future, the following five players are seen as hot prospects to be drafted and progress their careers on football's biggest stage.
Carson Strong – Quarterback – Nevada Wolf Pack
Carson Strong already has the frame of an NFL star, standing at 6-foot-4 and weighing 215 pounds. Strong the for 2,335 yards and 11 touchdowns (121.8 rating) in 2019 and followed up his debut season with 2,858 yards, 27 touchdowns, and a 160.6 rating in 2020.
Strong was instrumental in the Nevada Wolf Pack's 49-10 demolition of the Idaho State Bengals on September 12. He threw for 381 yards with a 79.1% completion rate for four touchdowns.
Mountain West teams have some excellent quarterbacks, including Sam Howell of North Carolina and Spencer Rattler of Oklahoma. Still, if Strong continues his impressive form, he could well leave the Wolf Pack early and find himself on an NFL roster.
Khalil Shakir – Wide Receiver – Boise State Broncos
Khalil Shakir is the go-to wide receiver for the Boise State Broncos, and it is easy to see why. His college career has seen him receive 2,018 yards for an average of 14.1 per carry, and he has 15 touchdowns to his name.
Shakir is a versatile player, and NFL teams love players who have versatility in their game. He will not be considered one of the hottest prospects right now, but you can bet your bottom dollar there will be some franchises taking a long, hard look at this Bronco.
"PA160147 – Fresno State 100th Anniversary Homecoming Game" by niiicedave is licensed under CC BY-SA 2.0
Ronnie Rivers – Running Back – Fresno State Bulldogs
Ronnie Rivers of the Fresno State Bulldogs certainly has the talent to make a name for himself in the NFL, but he is perhaps a little undersized for some teams' liking. Rivers is only 5-foot-9 and weighs 195 pounds.
Bulldogs fans have seen Rivers improve year on year since he first turned out for them in 2017. Since then, Rivers has racked up 2,791 yards from 551 attempts, with an average of 5.1 yards per carry. He has 36 touchdowns. He is a solid pass-receiver, too, with 1,181 receiving yards and ten touchdowns. The fact he can contribute on special teams makes him one to watch come draft time.
Justin Rice – Linebacker – Utah State Aggies
Justin Rice of the Utah State Aggies is a beast when it comes to defensive duties. During the COVID hit 2020 season, Rice did 76 tackles, 7.5 sacks, and 18.5 tackles for loss, the latter being the best figures in the entire United States.
Rice stands at a shade over 6-foot-2 and tips the scales at 225 pounds. He has excellent instincts, is a superb all-rounder, and we would not be surprised to see him make the jump to pro football.
Greg Bell – Running Back – San Diego State Aztecs
Greg Bell has stood out in a San Diego Aztecs team that has often been plagued with offensive inefficiencies. Bell started 2020 in ridiculous form, recording more than 100 yards in four consecutive games, the first player in the program to manage such a feat.
Bell's season ended with some niggling injuries, and the Aztecs per-carry average dropped to only 2.9. Bell was averaging 6.3 yards on 85 carries before then. If he can stay fit, the six-foot 200 pounds steam train will be one to watch.