Society
Top Five Richest Players in the World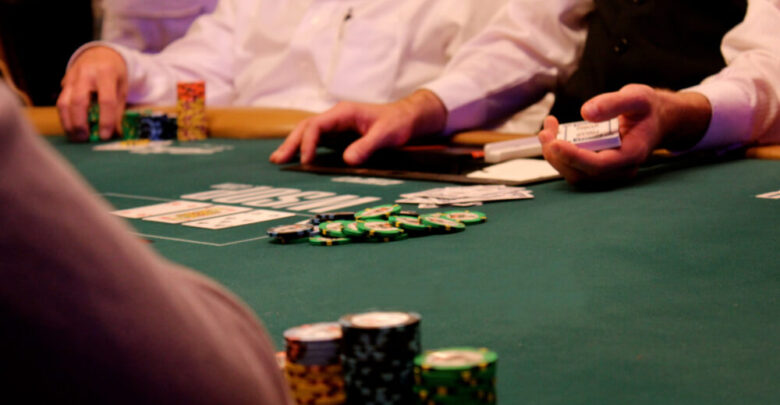 Poker is not just a game of chance. It requires serious dedication, skills, strategies, and the power to act quickly. This is the reason why many players have made the fortune of multi-millions in this card game. Many players think this is just a fluke; fluke cannot make a fortune of seven figures. Learn more about here about the top richest poker players in the world who have dedicated their time and resources to this game. These are the players who have amassed so much wealth that professionals in other sports are jealous. Some of the world's richest poker stars are worth more than professionals who participate in other sports more popular than poker. If you are devoted to poker, then you might see some familiar names on our list.
Dan Bilzerian – $200 million
Dan Bilzerian is a guy whom all men envy. More than poker, he is known for the lavish lifestyle. He is a self-proclaimed Instagram king. He holds the number one position in our list of the richest poker players globally, with a net worth of more than $200 million. Whether it is the extravaganza lifestyle or the money game, no other player comes close to Dan. His income comes from winning ultra-high stakes poker games and several other business ventures. He is also known to earn huge sums by leveraging his high social media presence to attract big endorsement deals from top brands.
One testament to his playing skills is evident with the 50 million dollars he won from playing poker in just one year in 2014. No other player has won as much within such a short period.  Unlike other players on our list, he has never won a big poker tournament in his professional career. He makes a fortune by risking it big on cash games, and he has been very fortunate to have won so much within a very short time.
Phil Ivey – $100 Million
Phil has won 10 WSOP bracelets and jointly occupied the second position with a great Doyle Brunson for WSOP wins and behind number winner Phil Hellmuth. This multiple title winner won four million dollars as a cash prize for coming first at the Aussie Millions LK Boutique AU Challenge. He is also a known high stake cash game player who won 16 million dollars within three days while competing against Texas magnet Andy Beale. Phil was the first player that got victory over Amarillo Slim at a 2000 WSOP in the final game. This victory over Slim got him his first career bracelet.
Phil is also known to have earned more than $26 million in live tournaments in his lifetime. Numerous poker observers and contemporaries regard Ivy as the best all-around player in the world. His success in his career elected him to the Poker Hall of Fame in 2017. To teach his poker knowledge and essential skills, he started a training program called MasterClass.  
Sam Farha – $100 million
The Lebanese poker star is a three-time winner of the WSOP bracelet, and he is one of the richest in this category. He is regarded as one of the best high-stakes Omaha cash players with big tournament wins to his credit. For instance, Sam has won 488, 241 for finishing second at a WSOP event while competing in the Omaha Hi-Low Split-8 or Better Championship.  Besides poker player, Sam Farha is a successful author, actor, and TV presenter. Thus, he knows how to create more streams of income to add to his vast fortune.
Chris Ferguson – $80 million
Chris Ferguson has had a notorious past. First, he was accused of being part of a massive Ponzi scheme, Full Tilt Poker, which robbed people of over $444 million. Despite coming out to apologize to the public, many rejected his apology and have held his mistakes over his head ever since. But suffice to say that Chris is a very successful poker player and has a healthy bank balance to prove it with a net worth of 80 million dollars. In 2000, he won the main event at WSOP, where he walked away with 1.5-million-dollar prize money. With a striking 90 in-the-money finishes at tournaments, Chris Ferguson has won more than seven million dollars at WSOP tournaments. He also earns regular streams of income from multiple sources.

Doyle Brunson – $75 million
Regarded as one of the godfathers of this card game, Doyle Brunson is one of the greatest players in the history of poker. This poker player has earned a fortune of 75 million dollars in his long career. He has won 10 WSOP bracelets, and two main events won in consecutive years in 1976-77. Now retired, Doyle has earned more than 6 million dollars in tournament earnings and used to play cash games at the Bellagio's Bobby's Room. He is also the first player in this game to win $1 million in the tournament.
Known by his peers as a high-stakes player, Doyle Brunson used to play limited poker games with blinds of between four thousand to eight thousand dollars. That's high-risk stakes even for experienced pros, but he didn't mind. However, most of his earnings have come from other sources—for instance, his poker books. Many readers considered his book "Doyle Brunson's Super System" as the most excellent poker strategy book of all time.