Society
Key Differences Between Land-Based Slots and Online Slots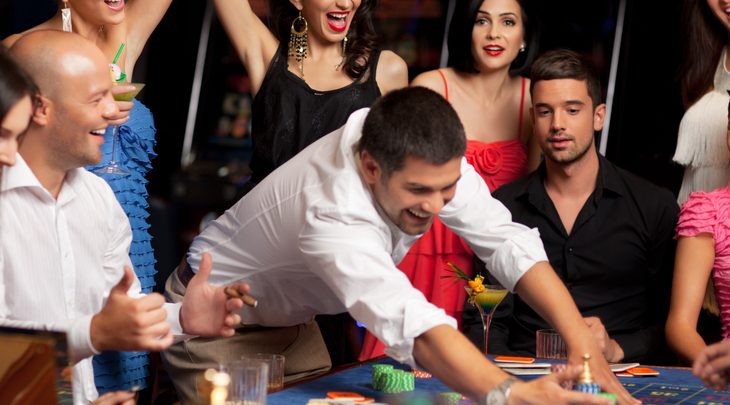 Whether it's online or down the local casino, slots remain the most popular game. There are plenty of reasons why, from being easy to understand and getting into the games quickly, to the prospect of taking home some staggering prizes.
The first slots date back over one hundred years ago. The first slot machine was launched back in the 1800s, going on to become some of our favorite games of all time. Their popularity has led to a host of colloquialisms all over the world, like the "fruities" in the UK and "pokies" in Australia.
But while online and land-based slots work on the same principles, there are actually quite a few differences between them. And it's for these reasons that online slots have taken over.
Here are the key differences between land-based slots and online slots.
1. Online Slots Are More Convenient
Even if you love playing the slots, it's not always possible to just roll up to your local casino whenever you want. For example, it may not be open on some days, or the cost of travelling to and from the casino every day would prove too much. Even if you decide to go, especially on the busy nights, you've got to find a parking spot, then pay for the parking, then pay to get in. The list goes on.
Online slots are far more convenient. You can access them at any time every day. Assuming you're playing in a location that allows online gaming, you don't even have to get out of bed to play, let alone leave the house. As long as you have a good internet connection and you know the trusted sites, you're all set.
If you're unsure which sites to play at, use sites like SlotsJudge that track the performances of the best online slots.
2. Better Game Selection Than Land-Based Casinos
Once you set foot inside a land-based casino, you have the freedom to play any game you want. Most casinos have a good selection of games, but it'll always be limited. After all, the casino has a limited amount of space on the gaming floor to install their games. Even if they wanted more, it may be physically impossible to do so.
It's a completely different story when it comes to online slots. When you browse through the library of an online casino, there's a whole bunch of options available, from regular slots to progressive jackpots. It's then just the matter of choosing the one(s) that suit your play style and bankroll.
This is, perhaps, the main difference between land-based slots and online slots. If you fancy changing scenery and playing at another site, it takes just a couple of clicks and you're there. On the other hand, if you want to play at another land-based casino, you'll need to take an unwanted long drive to the next venue.
3. Online Slots Have More Features And RTP Information
This is an extension of the previous point. There are many more online slot games compared to land-based slots and it's so simple to access them.
Further, modern online slots have an array of bonus rounds and special features for players to enjoy. Software developers are all competing with each other to deliver the best user experience, meaning online slots games contain unique features that can prove to be just as engaging as they are lucrative.
On that note, online slots can form large networks between operators. As such, the top prizes in progressive jackpots can reach huge numbers that those offered in land-based casinos could only hope to match.
Then there's Return to Player rate (RTP), how much a player can expect to win from that game over the long-term. Online slots have more favorable RTPs than land-based slots. But this shouldn't be a big surprise as players' choices are at the discretion of the casino. If you wanted to play the same game at another casino, you'd have to leave and take a drive, which plays back to the convenience factor.
The online slots industry has experienced a bit of a boom in recent times. This had led to both operators and game creators to offer more value to players or risk losing business. Players have never had more readily available information about the games than they do today, so RTP across the industry has increased to favor the players.
4. Online Slots Allow Game Testing
Another key difference between land-based slots and online slots is that players can now try a new game without depositing any money. 
There almost seems like an infinite number of games today. You can sort by theme, by developer, by special features, and more, making it tough to choose just one. 
This has led to online casino operators to give players the chance to test the game before playing for real, whether it's with play money or a no deposit bonus. This is especially ideal for the risk-averse playerbase.
5. Online Slots Can Be Played On The Go
Whether it's on the commute or in the back of the cab, online slots can be accessed whenever you want to play. After all, if they can access movies and music when they want, they should be able to do the same thing with their favorite games. Most online casinos have mobile apps to download from appropriate app stores too.
It's pretty obvious that land-based slots can't offer the same experience. Unless you're actually at the venue itself, then you can't play the games.
Conclusion
These are the five key differences between land-based slots and online slots. They are far easier to access, you have a better chance of winning the biggest prizes and there is a far greater selection of games to play. 
Just remember to do your research as there are plenty of shady online sites out there. Make sure they are licensed, have a good selection of payment methods and have positive reviews at the bare minimum.