World
San Diego Resident Wins $650K Progressive Jackpot In Vegas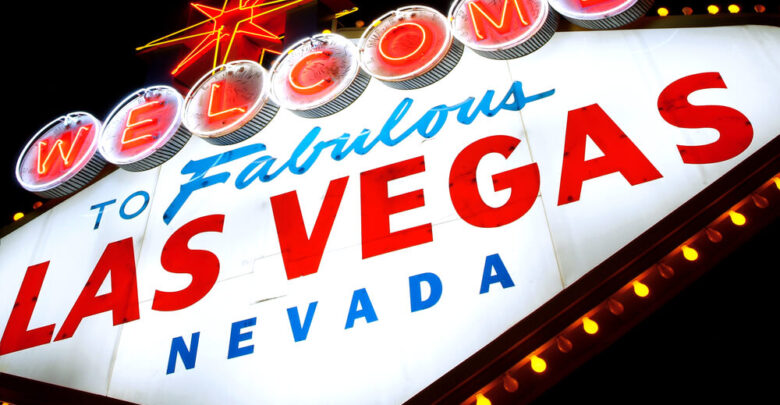 Gamblers flock to Las Vegas for more than just the shows. They are there because often big jackpots come out of the casinos. That's exactly what happened recently for a tourist from San Diego who identified himself as only Bruce. Bruce was playing a Buffalo Grand slot machine at The Orleans. The progressive machine paid out a massive jackpot on Bruce's $3.75 bet. According to a Boyd Gaming spokesperson, Bruce's win totaled $665,106. It was the second time a Buffalo Grand slot had delivered a huge jackpot in less than thirty days. On September 10th, an unidentified Las Vegas local was playing at the Cannery and won a progressive jackpot of $1,024,065.
It Has Been A Big Year For Vegas Jackpots
The post-pandemic recovery of the gambling industry in the United States continues. It has been a rough year-and-a-half with various COVID-19 protocols impacting casinos. These guidelines vary from state to state but typically included shutdowns, capacity limits, mask mandates, social distancing, and travel restrictions. It has been tough for casino operators with all of these factors and the explosion of online gambling all impacting the revenue stream. However, 2021 has also been a busy year in jackpots. To date, there have been twenty major jackpots recorded in Las Vegas. They include the following:
February 25 – $302,000 won on Wheel of Fortune at McCarran Airport
March 2 – $905,755 won on Buffalo Grand at Ellis Island
March 12 – $892,000 won on Vacation at the Cosmopolitan
April 17 – $603,645 won on Wheel of Fortune at Red Rock
April 25 – $2,100,000 won on Monopoly Millionaire at the Cosmopolitan
April 26 – $10,453,269 won on Megabucks at South Point
April 28 – $2,946,336 won on Wheel of Fortune at the Venetian
April 30 – $1,222,784 won on Buffalo at The D
May 9 – $345,499 won on Wheel of Fortune Wild Red Sevens at Palace Station
May 17 – $579,896 won on Willy Wonka Everlasting Gobstopper at the Venetian
May 20 – $1,253,701 won on Wheel of Fortune at Westgate
June 28 – $1,544,322 won on Wheel of Fortune at the Venetian
July 4 – $481,000 won on National Lampoon's Christmas Vacation at the Venetian
July 4 – $1,389,917 won on Buffalo Grand at the Sahara
July 11 – $292,374 won on Wheel of Fortune at South Point
July 15 – $646,091 won on Buffalo Inferno at Fremont
July 25 – $627,000 won on Buffalo Grand at The D
August 11 – $1,578,584 won on Wheel of Fortune Wild Red Sevens at the Venetian
August 13 – $1,021,166 won on Wheel of Fortune 3x4x5x at the Venetian
September 2 – $382,311 won on Wheel of Fortune Triple Red Hot 777 at Fremont
The Top Six Las Vegas Jackpots
As impressive as those numbers are, there have been much bigger jackpots won in Las Vegas. Here is a breakdown of the six biggest ones to date.
The $11 Million Jackpot
Postal worker John Tippin was vacationing in Las Vegas in 1996. At an undisclosed casino, he started playing the Megabucks slot. He hit a jackpot worth $11 million. Five years later, Tippin published a book titled, "I Did It! My Life After Megabucks" which outlines the negatives of becoming an instant millionaire.
Two-Time Winner
An unidentified 60-year-old woman was playing the Wheel of Fortune slot in the Palace Station Hotel. She won $680,000 and rather than going on a shopping spree, she opted to stay in the casino betting. A few months later, she was playing a Megabucks machine and won over $27 million.
Billionaire Loser
An Australian billionaire named Kerry Packer was in Vegas during a holiday in 1997. Packer was a blackjack and baccarat fan who played the tables for fun. During this trip, he won somewhere between $20 and $40 million. He apparently tipped the doorman with a million. Two years later, Packer was in a London casino and lost over $28 million.
Biggest Win of All
An unidentified 25-year-old from Los Angeles was killing time at the Excalibur Casino. He had some free time before the start of a basketball game, so he wandered into the casino. He ended up winning a jackpot of over $39 million – the biggest Las Vegas payout of all time. Instead of taking the winnings as a lump sum, the winner chose to collect $1.5 million payouts annually for a total of 25 years.
Big Jackpot Earned From Under $100
Amy Nishimura was on vacation in Vegas from Hawaii. The 71-year-old had a habit of playing the same machine each time she visited. It was in the Fremont Hotel and was one that she had talked to so that it would bring her some luck. After playing it for three hours, and spending less than $100 in bets, the machine responded. It gave Nishimura a jackpot of $8.9 million.
Veteran Wins Twice
World War II vet Elmer Sherwin was 76 when he was in Las Vegas gambling on the Megabucks slot. He spent ten hours on the machine after The Mirage opened for the day and won a $4.6 million jackpot. Sherwin used the prize for some world travel and kept playing the slots. He would visit casinos twice weekly to become the first two-time winner. It wasn't until sixteen years later when he hit a 21 million dollar jackpot. Much of this prize was spent on charities including a large portion that was used to support victims of Hurricane Katrina.
Final Thoughts
As we said in the beginning, there is a lot more to Vegas than just shows. Gamblers know that there are some huge jackpots to be won in casinos along The Strip. Sometimes it doesn't take long or much of cash investment to walk away a millionaire…or at least with a whole lot more than what you stepped into the casino with. Although not all of the jackpots outlined above were at slot machines, the majority of them were which tells you that even if you are just a beginner, you have as much chance of winning it big on the slots as anyone else. More and more jackpots are also won online.