Society
5 Things You Didn't Know About Gambling In the Netherlands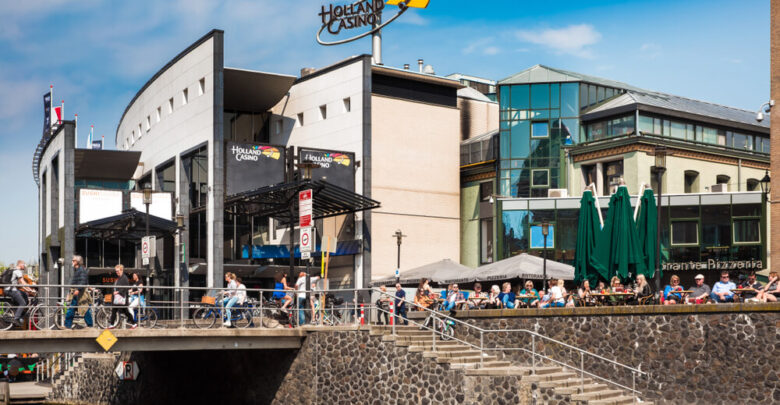 The Netherlands is an interesting gambling market that certainly leaves plenty of questions unanswered. Like most markets across the globe, the Dutch gambling industry continues to thrive with legal revenues averaging more than €2 billion (around $2.4 billion) annually, according to the country's Gaming Authority.
We typically think of the Netherlands as a happy-go-lucky country with smart, hospitable people, windmills, and lax laws. While that's almost always true, the Dutch's easy-going spirit doesn't seem to apply to gambling, particularly internet betting. Even so, many bettors in the Netherlands indulge in online casino games and sports betting, which can be a little confusing.
That's not all. Let's find out five things you probably didn't know about gambling in the Netherlands.
1- The state monopoly on gambling
A state monopoly on gambling, especially lottery and casino gaming, isn't new in Europe, as it's the case in all or most forms of gambling in Austria, Greece, France, Norway, Finland, and a handful of other European countries. However, the Netherlands took it up a notch.
The Dutch government has, for decades, held a monopoly position across the whole gambling spectrum. This is especially true for its highly regulated offline gambling market, which comprises:
A state-run lottery: The Dutch State Lottery is the primary gaming operator of lotteries in the Netherlands. There are also a bunch of other charity lotteries, including Impact Lottery, Fair Share, Lottovate, Samenwerkende Non-Profit loterijen, and Holding Nationale Goede Doelen Loterijen.
A casino monopoly: There are a total of 14 land-based casinos spread throughout the Netherlands, all of which are operated by Holland Casino on behalf of the state. Holland Casino was formed in late 1976 and has since been the only legal gaming operator designated by the Dutch government to offer offline casino games.
It's licensed by the Ministry of Justice and Security through the Games of Chance Act, and the Ministry of Finance is the sole shareholder. The good news is that all prizes won at any Holland Casino are tax exempt. To be fair, Holland Casino offers land-based games like blackjack, roulette, baccarat, and slots, at par with some of the world's best gambling resorts. It made a net profit of €89.6 million in 2019.
Private-operated slot machines: Aside from slot machines found in the 14 Holland Casino establishments, there are around 42,000 units operated privately and legally by restaurants, bars, and gaming arcades.
The state also holds a monopoly on brick-and-mortar lotto, horse racing, and sports betting in partnership with De Lotto (doing business as Toto) and Sportech Racing B.V. (operating as Runnerz).
Together, these legal gambling institutions bring in around $2.47 billion every year in revenue. Nearly 25 percent of the total turnover ends up in the government coffers at the Treasury, while roughly $598.4 million is distributed to various charities.
The legality of online gambling in the Netherlands is a little hazy
As of writing, the Kansspelautoriteit (KSA) — the Netherlands Gambling Authority which was created in April 2012 — maintains that all online gambling activities are currently illegal in the Dutch nation. To be quite frank, the laws governing internet betting in the Netherlands are transient and still being re-drafted. It's unfortunate that favorable changes to the law have been postponed repeatedly in the past decade.
Part of some amendments to the Dutch gambling law states that it's legal for residents to bet online if the gaming platform is hosted in servers located within the country. Not just that; the internet gambling site must be duly licensed and regulated by the Ksa.
When you do a quick search, however, you'll find that there are no online casinos, poker sites, or sports betting platforms currently registered or licensed in the country. But that hasn't stopped a raft of Dutch-facing betting sites from cropping up. In fact, many Dutch players have signed up for accounts with these sites that number over 400 and enjoy playing slots, table games, scratch cards, and other online casino offerings.
These sites offer Euro deposits and support the Dutch language, so it's easy to infer that they are geared towards players in the Netherlands. Cookie Casino in the Netherlands is a prime example of the best online casino Dutch players should check out.
The future of the Dutch gambling industry is bright
The state monopoly on most offline gambling activities hasn't prevented the market from moving forward at the same pace as the rest of the world. The regulator is in the advanced stages of expanding regulated gambling apps, charity lotteries, loot boxes, sports betting, and casino games.
In February 2019, the Dutch Senate assented to the legalization of online gambling by approving the Draft Bill on Remote Gambling. As such, this will make it easy for other providers to apply for licensing to offer legal online casino, poker, and sports betting in the Netherlands. Remember, it's currently still technically not legal for any non-state operator to offer online gambling.
The EU bloc has always pressured the Netherlands to set progressive online gambling laws in line with the rest of Europe, and it seems to be bearing some fruits. The Remote Gambling Act (aka KOA Act) will take full effect in early March 2021. However, the legal online betting market in the Netherlands will remain closed until September 1, 2021, when licensed online casinos will begin operation.
A wide range of secure & safe banking methods available
The Dutch players are well-known for being savvy with their money. They are after the best banking methods to securely transfer funds to and from their online wagering wallets. Luckily, the market offers a host of traditional deposit methods like Visa, MasterCard, PayPal, Skrill, Neteller, and Paysafecard, as well as a series of unique options, such as iDEAL, Sofort Überweisung, and MuchBetter.
Take iDEAL, for instance, which accounts for about 60 percent of all online payments in the Netherlands. It's a revolutionary e-wallet that you can link directly to your bank account, cutting out third-party processors.
Lower legal gambling age
Unlike in the US where you must be at least 21 years of age to gamble, the minimum legal age to place a bet in the Netherlands is 18. Nonetheless, this is strongly enforced and both the site and the player will get in deep trouble for violation.