Society
Warning Signs That You Are On The Wrong Online Casino Site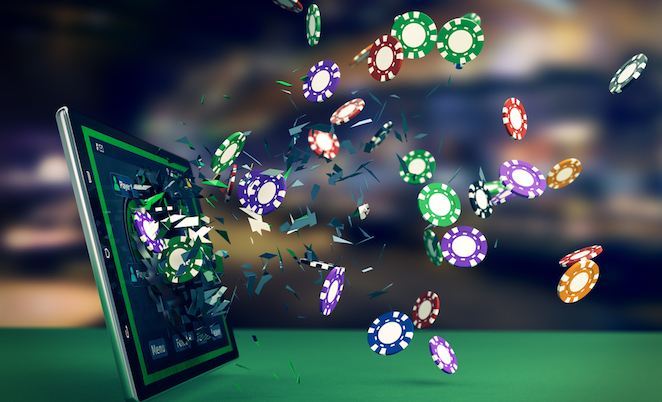 The internet is an interesting place. Not only has it changed the way we communicate, seek information, and do what were once manual tasks, it has also become a place where scammers live and feed off of the unsuspecting public. One such place where scammers have found a foothold is in the online gaming world. That's right. Not every online casino is legitimate. There are several online casinos that you should stay away from at all costs. But how will you be able to tell a good, safe and secure site from one that is there to steal your money and personal information? Sometimes, it is not easy to tell the difference but if you know what to look for, you may be able to determine whether or not you are playing at a legitimate online casino. Here is a look at some of the clues to tip you off.
1 – The Online Casino Is Not Licensed
Legal online casinos will display a license that they would have had to apply for to operate within a specific jurisdiction. This means that the licensing body, often a level of state or provincial government, has researched the company, the owners of the casino company, and approved all aspects of that online casino operation. A licensed casino is considered a safe casino however, there are online casinos that are licensed but not approved to be operating in some jurisdictions. Offshore casinos are an example. Offshore casinos are licensed to operate, but will not have licenses for the United States or Canada. This makes them illegal for Americans and Canadians to visit. However, gamblers in both countries still do but are taking a risk in doing so. Some scammers will post a logo on their website from a regulatory body but do not have proper licensing issued from that regulator. So do your homework before you play.
2 – There Are Issues With Payments
A common complaint regarding online casinos stems from the payment process in place. Sometimes the complaint is about how long it takes for a withdrawal to be received. Other times it is about payments not being received at all. The online casino will state that a withdrawal can take up to 30 days and then they start making excuses as to why that time frame has passed and payments are delayed. Sometimes a partial payment results but more often than not, no payment is received. Sadly, by this point, there is not much you can do about this. Before you join an online casino, take a look at the payment process that they are using. If it sounds too complicated or far from straightforward, this is a clue for you to steer clear. Also, Google the casino name to see if anything pops up that tells you more about the operator. Casino review sites are a good source of information that can save you a huge headache in the long run.
3 – Outrageous Offers and Incentives
Sure, you are going to see a lot of legitimate online casinos providing various offers to attract new players. That goes with the territory. However, insane offers should raise a red flag that something doesn't seem right. Examples include Deposit Bonuses that range from 300% to 1,000% and Terms and Conditions for these and other bonuses that appear impossible to qualify for. Essentially, anything that sounds too good to be true is exactly that – a gimmick that scammers employ to hook newbies who lack the experience online to identify a fake offer. And be sure to take a look at the full Terms and Conditions posted at the online casino website and note things that don't sound right or appear to be somewhat convoluted. Online casinos that offer realistic bonuses and incentive programs still attract new players and do so simply by not trying to make it difficult to participate and benefit from the offers being promoted. One such legitimate and secure online casino is https://mrbit.bet/
4 – Software That Has Been Pirated
Unless you are a software expert, this is one clue that is very hard for a newbie to figure out. Essentially, the scammer hacks into the casino game software and stops it from being controlled by the software vendor. What this does is gives the scammer the means to use the game software without having to pay to use it. It also allows the scammer to reconfigure the payout process used within the software. In simple terms, the scammer changes how the game plays so that the odds of you hitting jackpots is reduced, making the online casino more money. While this is considered to be a rather dubious way to operate an online casino, it does happen. The scammers who use this business practice are usually located in Russia or Ukraine and tend to disappear once the heat turns up only to resurface at a later date to do it all over. Again, this will be a tough one to identify without some software experience.
The Top Scammers Online
If the three tips noted above don't help you enough to determine a scammer from a legitimate online casino operator, then maybe the list below will do the trick for you. In it, we provide you with the names of the companies that have been exposed as casino scammers.
– Ace Revenue Group
– AffPower Group of Casinos
– Curgam Group
– Cyberrock Entertainment
– Engage Entertainment Group (TopGame)
– FutureBet Casinos
– Gambling Federation
Summary
Online gaming sites have become very popular these days. Partly due to COVID-19 forcing us to spend more time indoors and partly because the internet offers all forms of entertainment. Along with the different forms of entertainment online is the opportunity for scammers to get involved in many ways. Online casinos are just one of the popular targets for these illegal operators. If you are careful and research the online casino you intend to play at, you will be able to determine whether or not it happens to be safe or sketchy. Have fun, but be careful.