Society
5 Things You Should Know About European Roulette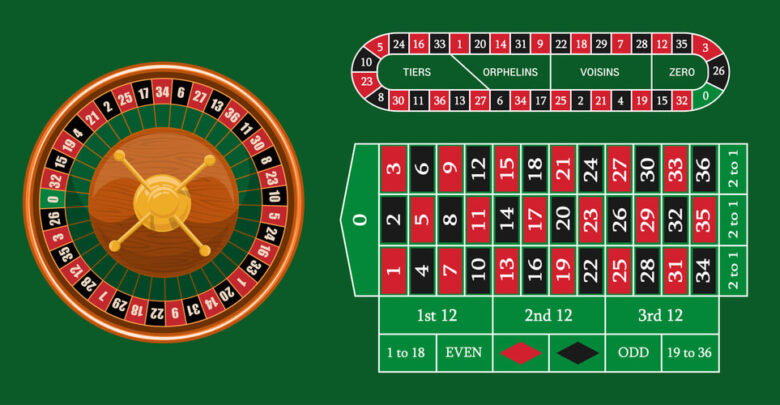 European roulette is a wildly popular casino game with a colorful history that goes way back to the early 1840s. Many players quote European roulette as their favorite roulette game, and it's abundantly clear why.
The classic European roulette has got a higher return to player (RTP) percentage, the same mechanics, and a surprisingly lower house advantage than American roulette. At the same time, its table layout is pretty much the same as that of the French roulette.
These amazing perks, player-friendly features, and simple gameplay make this classic casino game an ideal option to play both online and at a land casino. Read on for 5 interesting things you should know about European Roulette.
#1. The Wheel Make-Up: American vs. European Roulette
The vast majority of roulette games you'll find in both brick-and-mortar and online casinos are either European or American variants. French roulette is available at select betting sites, as well, but not quite as popular as the two.
If you're an avid casino player, the chances are that you already know how the game of European roulette works. There's of course a rotating wheel (often dubbed the "devil's wheel") with 37 numbered pockets, of which 1 is green (0), 18 are red, and the rest are black. You must place your wager wherever you think the ball will land before the wheel spins.
Just to refresh your roulette knowledge, here's a clockwise sequence of the European wheel's pocket numbers: 32, 15, 19, 4, 21, 2, 25, 17, 34, 6, 27, 13, 36, 11, 30, 8, 23, 10, 5, 24, 16, 33, 1, 20, 14, 31, 9, 22, 18, 29, 7, 28, 12, 35, 3, 26, 0.
The only significant difference between American and European roulette is one zero number. That's correct – American roulette has 2 zeros instead of a single zero found in the latter. That means it has a total of 38 numbers (0, 00, and 1 through 36)
The numbers are also located at different positions on the wheel. For comparison, here's the sequence of the numbers on the American roulette wheel (also clockwise): 28, 9, 26, 30, 11, 7, 20, 32, 17, 5, 22, 34, 15, 3, 24, 36, 13, 1, 00, 27, 10, 25, 29, 12, 8, 19, 31, 18, 6, 21, 33, 16, 4, 23, 35, 14, 2, 0.
#2. European Roulette Offers Better Winning Odds than American Roulette
When roulette made its way from Europe across the pond and onto the American shores in the 1800s, American operators decided to add a double zero (00) to the roulette wheel. It's this sneaky extra zero that doubly tips the odds in favor of the house (aka the casino) an added edge when you place even-money bets.
European roulette, on the other hand, provides multiple wagering options, as well, but puts the player at an advantage because of the single zero. As such, this roulette variant offers better winnings odds than its American counterpart. Just by striking out one of the zeros, this cuts the American roulette house edge in half, so European roulette has a house advantage of only 2.7%.
Let's see how moving from two zeros to a single zero impacts the house advantage:
Say you decide to place a wager on Red in the Black/Red bet
If the ball lands on any red, you win and lose if it lands on any black or 0
In American roulette, you'd also lose if the ball lands on double zero (00), meaning the house has a 5.25% pure advantage over you (2/38).
The odds of winning at European roulette would be 50:50 without the single zero, so you will have to be content with a 2.7% house advantage (1/37).
If given the chance to play either American or European roulette, it's a no-brainer to pick the latter because of the favorable 97.3% return to player (RTP). It's for this reason that some of the biggest roulette wins were won on a European wheel.
#3. Online Casinos Offer the Best European Roulette Gaming Experience
If you're not too keen on traveling to Las Vegas, Atlantic City, or other land casino hotspots amid the pandemic, your next best bet is to visit one of the best online casinos. The vast majority offer multiple variants of European roulette, as well as its American and French equivalents.
One of the best ways to find well-paying roulette games is to visit a site powered by Playtech, Evolution Gaming, RTG, or other top-tier software providers. Keep our eyes out for multiplayer, multi-wheel, and live dealer roulette games that offer the feel and vibe of playing roulette at a land-based casino.
Best of all, you can claim a host of casino bonuses online that you can use to build your bankroll and play roulette on the house. Keep your feelers out for no-deposit bonuses that allow you to play without making any real-money deposits.
#4. European Roulette Strategy is Easy
Of all traditional table games, European roulette is the most straightforward and simplest to play. There are of course many variants of the classic game online. For instance, the mini roulette has different odds from the full-table European roulette.
Some European roulette variants use terms like Orphelins for certain bet types. However, you shouldn't bother yourself with these big-sounding French words.
For the best winning odds, however, stick to even-money bets, such as Low/High, Odd/Even, or Black/Red. They pay 1 to 1 (evens) and your odds of winning are 48.6%. If you're feeling a little lucky, try placing straight bets (betting on a single number) for a handsome payout of 35:1.
#5. European Roulette Strategies
Sure, European roulette, like its American or French equivalent, is generally a game of chance, which means there's very little you could do to influence winning odds. However, you can use certain winning strategies, such as Martingale, Reverse Martingale, D'Alembert, or the Fibonacci Strategy to dramatically improve your chances of winning. Certain roulette tactics like wheel bias may also help.