World
PA Gambling Revenue Crushes All Records In July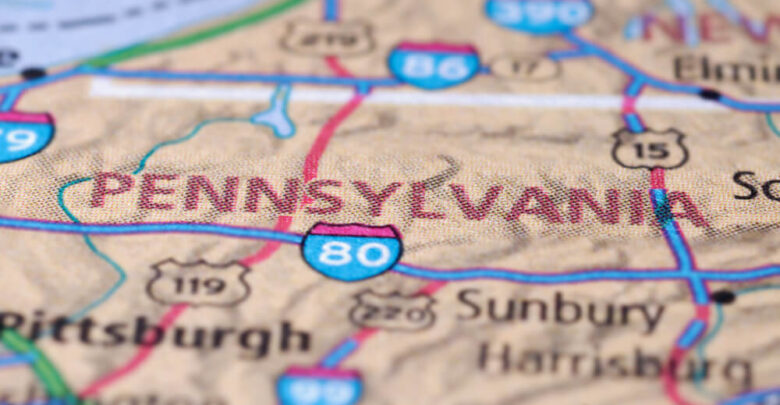 The July 2021 handle for Pennsylvania casinos set a record for the state. The total was recorded at $423.6 million, just about $35 million more than the June total of $388.8 million. That compares to the May 2021 total which was $413.2 million. A year ago, in June 2020, the casino handle for the month was just $283 million. The main reasons for such a low take last year were that COVID-19 restrictions were in place that limited capacity limits and select casinos in both Philadelphia and Pittsburgh were closed.
A Closer Look At The Leading Casinos
There are a total of 15 licensed casinos in Pennsylvania. Parx Casino in Bucks County was the top revenue earner for July 2021 with a handle of nearly $64 million. Rivers Casino Pittsburgh generated revenue totaling $34.1 million. The breakdown of that total shows slot machines led the way with $25.3 million followed by table games with $7.6 million, and $1.2 million from retail and online casino sports wagering. There was a total of $17.9 million wagered in sports betting throughout the month. The Meadows Racetrack and Casino in Washington was third with July totals of $20.6 million with $14.5 million coming from slot machines, table games generated $3.2 million, and retail and online sports wagering brought in $2.9 million from $67.2 wagered on sports at the site.
Lady Luck Casino Nemacolin in Fayette County saw $2.49 million in handle with slot machines generating $2.2 million of that. Table games produced roughly $226,000 of the total. Live! Casino Pittsburgh, the newest casino in the state that opened in November 2020 in Hempfield's Westmoreland Mall, had revenues totaling $9.8 million in July 2021 with $8.4 million coming from slot machines, table games collected $1.35 million, and retail sports wagering generated $95,700. A total of $1 million was wagered by gamblers on sports at the facility.
Where The Revenue Came From
The top gambling revenue generator in Pennsylvania during July 2021 was slot machines. The combined total from all casinos in the state was $222.8 million from slots. Retail table games were second with $86.9 million followed by $63.2 million coming from online slot machines, $22.8 million from online table games, and online poker generated $2.59 million. In addition, video gaming terminals (VGTs) collected $3.75 million, with fantasy contests generating a total for the month of $1.57 million. Stats from the Pennsylvania Gaming Control Board (PGCB) show that $19.85 million was spent on retail and online sports wagering which is a huge increase from the $8.1 million generated in July 2020.
Sports Betting Is Down
Although the state saw $304.4 million wagered through sports betting in July 2021, that is down from the $420 million wagered a month before and the lowest level recorded in Pennsylvania since July 2020, which was impacted by pandemic restrictions. PlayUSA.com Network lead analyst Dustin Gouker says there is a good reason for the drop that occurs annually in July. "Even with the NBA finals and the Olympics to help boost the schedule this year, bettors in Pennsylvania and beyond don't engage in sports books as much during July…That said, sportsbooks cannot wait for football season to ramp up." Valerie Cross, an analyst for the independent website Play Pennsylvania which covers legal and regulated gambling in the state adds, " Seasonal dips this time of year are nothing to be concerned about." Stats from the site verify that July totals are the lowest recorded in past years including 2018 and 2019.
The PGCB Predicts A Record 2021
Casino gambling records have fallen so far in 2021 according to the Pennsylvania Gaming Control Board. The first six months of 2021 have generated a total of $3.9 billion and PGCB experts anticipate the 2021 annual total to top 2020 by at least $1 billion. Some factors are contributing to that prediction including the easing of COVID-19 restrictions, and the addition of more outlets for bettors to wagering in person at casinos or via online. The Board does not see a problem with the drop in overall revenue from May 2021, where $413.2 million was generated to June with $388.9 million. This was proven with the July numbers of $423.6 million. The first six months of 2021 generated $2.22 billion in earnings from player losses at slots, table games, VGTs, and online gambling. The expectation is that if that pace remains for the last six months of the year, a total of $4.44 billion would result. The previous annual record total was recorded in 2019 with a gaming revenue of $3.41 billion. The 2020 total fell far short of that resulting from COVID-19 shutdowns and restrictions that followed. The 2021 annual total prediction would result in $1.84 billion in state and local government taxes compared to $1.42 billion collected in 2019.
Post-COVID Recovery Looks Good
The PGCB sees the last half of 2021 as a time for growth within the gambling industry in the state. Although concerns regarding the pandemic have kept some bettors away from venues, two more sites are opening – mini-casinos – and the explosion of online gambling sites within the state continues to take place permitting gamblers many opportunities to get their fix. The advantage of online gambling venues is that gamblers do not need to leave the comfort of their homes to get in on the action, whether it is for slot machines, poker, or table games. This may make the difference considering that in-person casino visits are down 10.5% in the first half of 2021 compared to the same period in 2019.
Final Thoughts
Pennsylvania has a lot going for it in the gambling industry. With a strong beginning for 2021 and a powerful record-setting July, all indications are that this will be a banner year. With more gambling opportunities popping up ranging from land-based to internet-based, gamblers in the state have many choices available to them to play their favorite games. And with the sports calendar getting heavy with football in August, the last half of 2021 could see an overall record pace that will push Pennsylvania's gambling industry into the spotlight.